One of my favorite go-to cheap decor ideas is an old stack of books.  I don't usually plan around this idea, and it isn't my focal point, but it looks great on a side table or end table, shelves, mantle, or coffee table or ottoman.  Or in that one place that you haven't quite figured out what to do with.
There are so many things you can do with books.  Get creative!  Dig out your old college text books! We actually used a bunch of my husband's old college engineering textbooks because they are old and look rough.
Check these little gems out.  I am in love with these inventive ideas.

A birdcage filled with books?  Yes, please!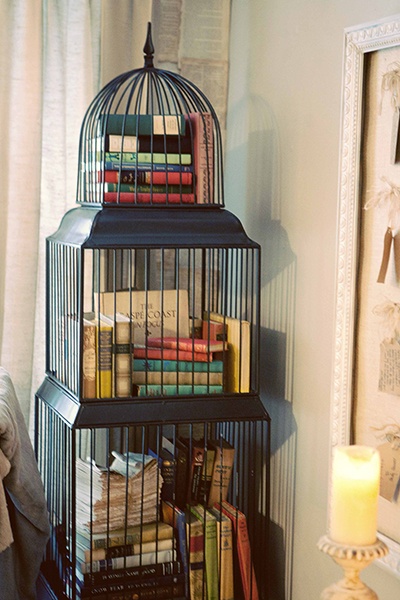 Adding color to your room with books- great idea.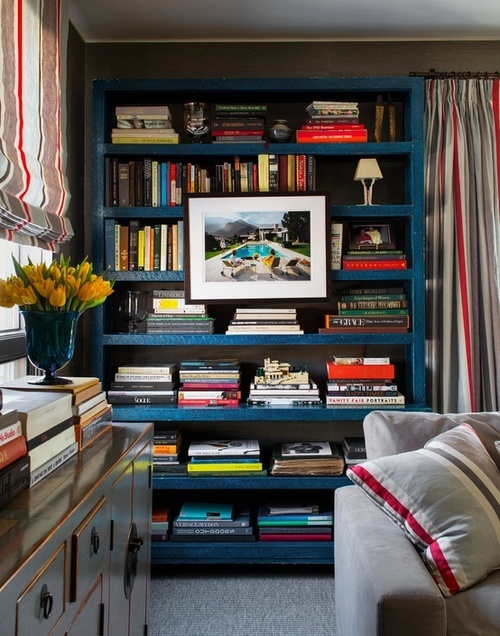 Book inspired staircase.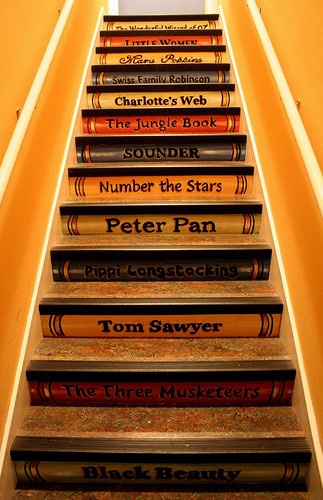 Invisible bookcase.  Love this.
I would have never thought to make a headboard out of books! So clever.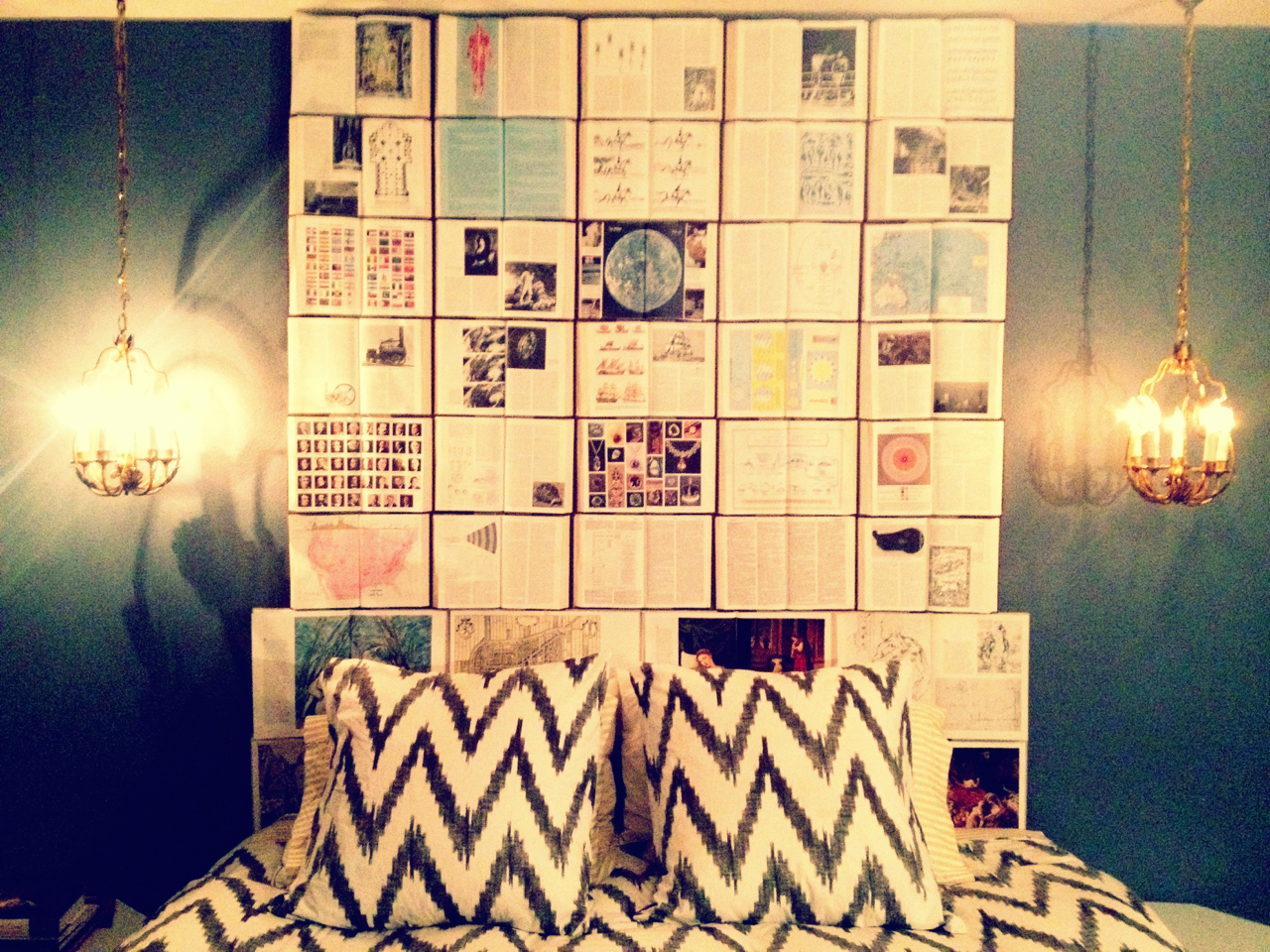 Image from here
Turn an old book into office storage! Cut out circles, and it makes for an easy office storage solution!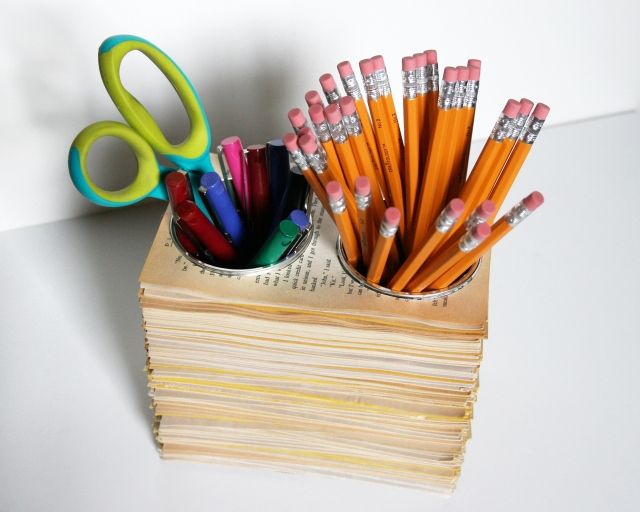 Image from Style Caster.
Turn old books into a lamp! I love how unevenly these are stacked. It's stunning. Here is the tutorial from HGTV.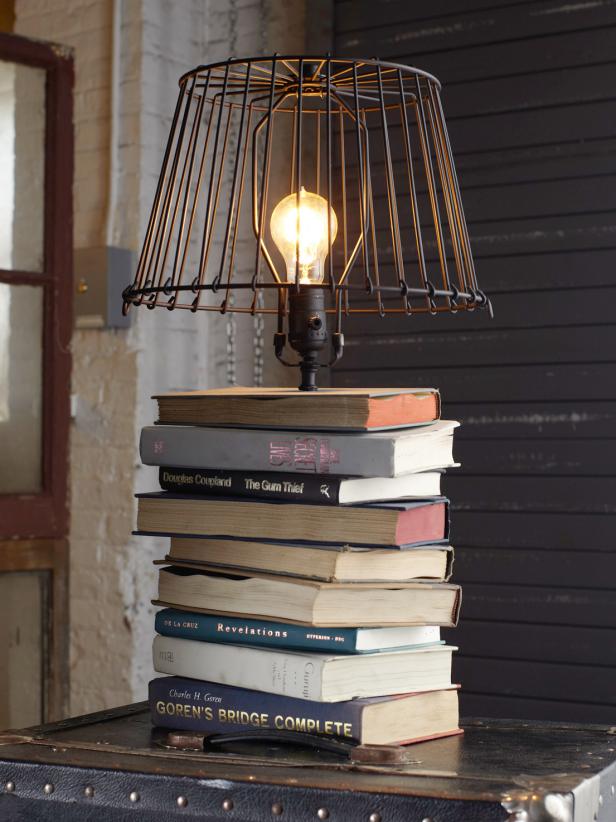 Place books in a sturdy stack to create the legs of a side table. This gives such a homey feel to any room!
Image from HGTV.  
Another take on the table. Use books to create the legs of a coffee table. I love that the table top is made of glass! Great idea from Woo Home.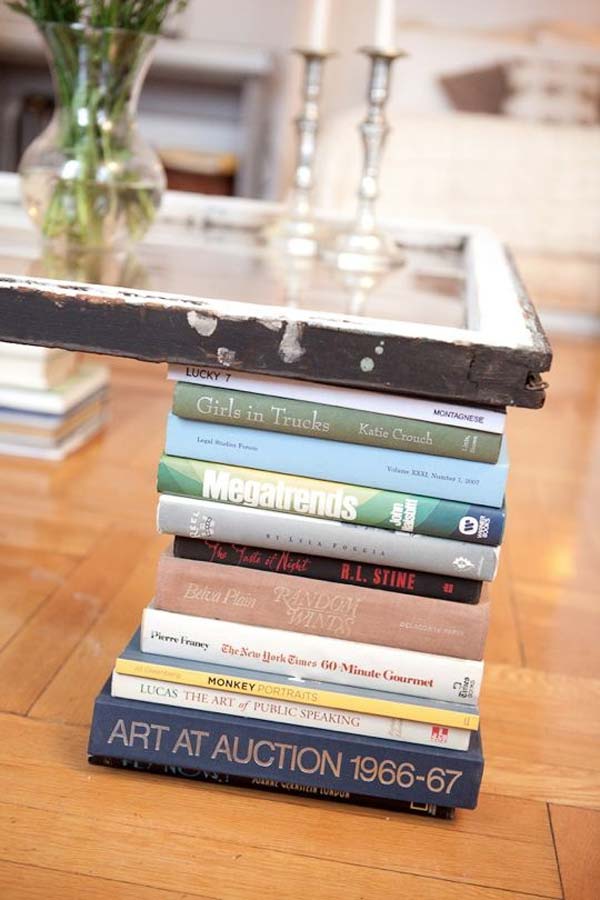 Color coordinate your shelves. This in itself is stunning. I love the mix of the colors, and how gorgeous it looks. This is my dream for sure!