Attention homemakers: it's time to get rid of the vines above your cabinets and replace them with something more unique, dynamic, and exciting. Here are some ideas for what to put above your cabinets and how to decorate your cabinet doors.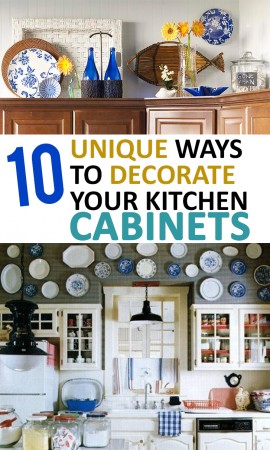 Cultural
Pick a cultural theme to decorate your cabinets. Choose one large piece to be the focus, then use other pieces that are related culturally or colorfully to fill in the spaces. If you've been somewhere cool and want to make use of all the souvenirs you brought home, this would be a good way to do it.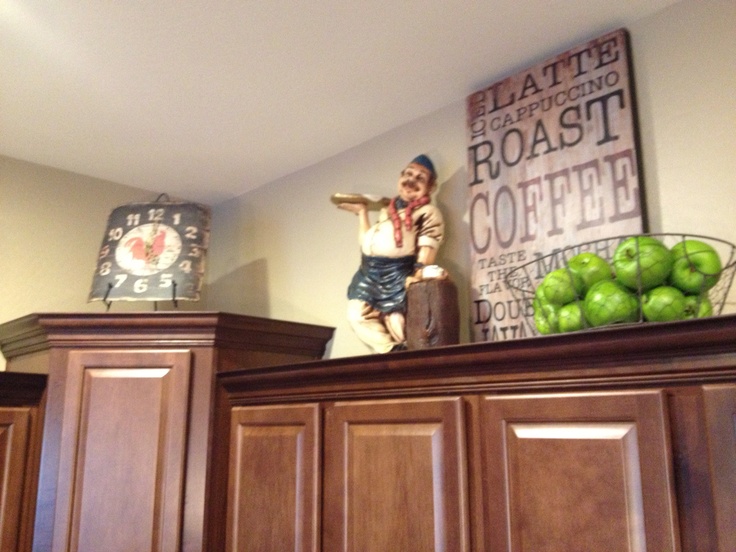 Antiquities
Start a collection of similarly themed antique pieces like books, clocks, dishes, and candlesticks. Once you have enough, arrange them in a dynamic way above your cabinets.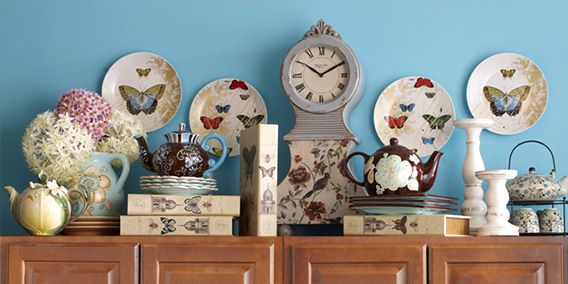 Modern
Create a modern look by focusing on colors and shapes. Pick pieces that are simple and complementary. Don't use too many pieces, just a few bold ones to capture that modern style.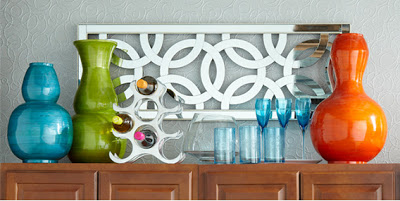 Small Things
If you want to decorate with beautiful but small things, you may find it's hard to see them because they sit too low. Fix that problem by simply using books! You can stack decorations on books because the cupboards are so high you won't see the books!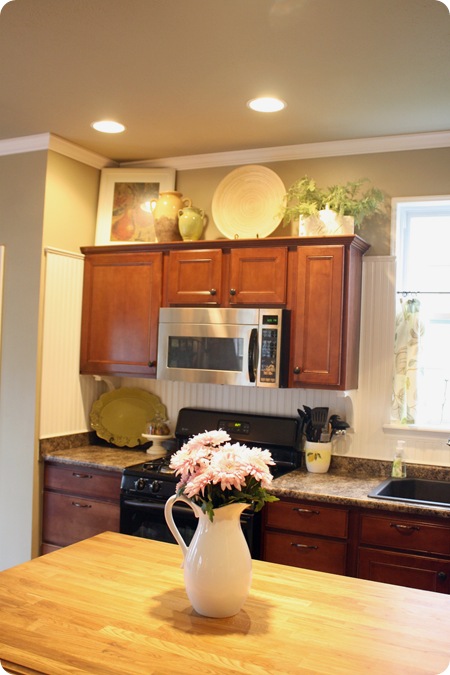 Beach
Add a little tropical fun to your kitchen with beach-themed decorations above your cabinets. Not only do the colors add a splash of life, but the decorations can be anything from sand in a bottle to glass fish!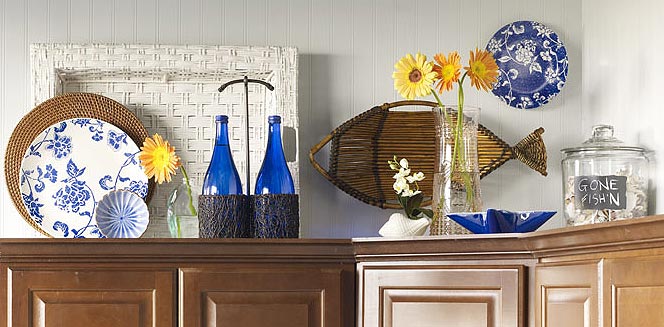 f you want to decorate your actual cupboard doors, here are some options:
Decoupage
Chalkboard paint
Tiling
High quality appliques
Mount items (dishes look especially neat) above the cabinet shelf rather than just setting everything on it.
Nothing
For those of you that are a "less is more" kind of person like I am, you can also opt for (wait for it) NOTHING above your cabinets.  I know this drives some people crazy, and they MUST put something there.  But sometimes, if you accentuate other areas of your kitchen with cute decor items, you may not need anything there at all.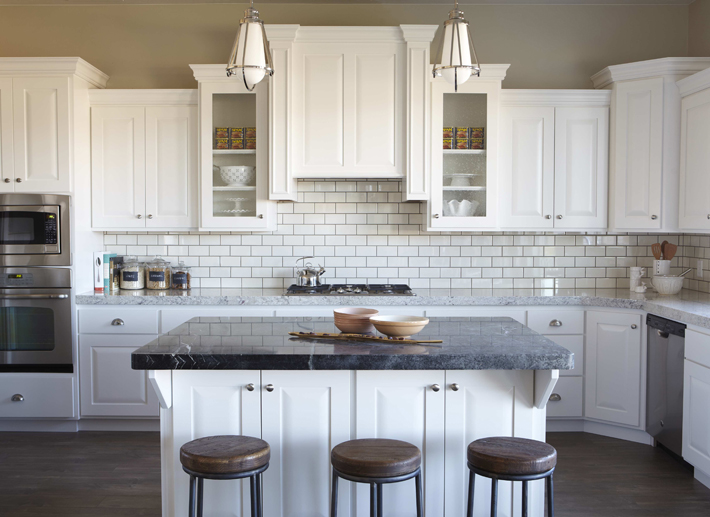 Fruit
Don't just keep the food in the fridge and cupboards, decorate with it as well! Obviously, you won't want to use actual fruit, but buy some fake fruit and store it above in baskets and other rustic decorations.

Words
Go for a simple design and decorate above your cabinets with words! They can be words that describe what's in each cabinet, or other things like your family's initials or a cute phrase. Add some greens or small flowers to the plaques to make it look even better!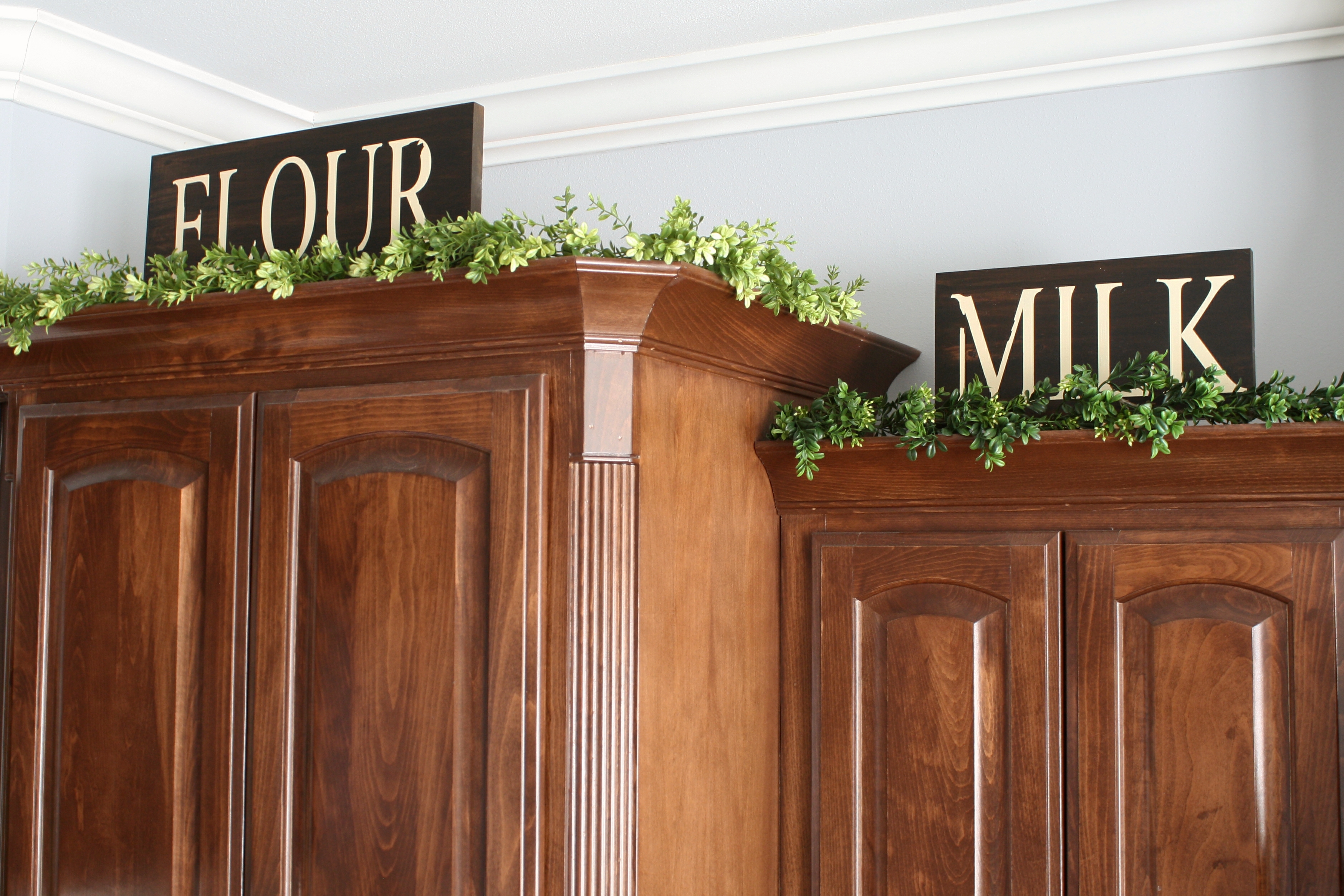 Plants
Add some green to your kitchen with faux grass and plants on top of the cabinets. This design goes great if you have wood in your kitchen (especially dark wood) because it gives your kitchen a very natural feel.