It's that time of the year again—the first day of school. Kid clutter seems to double as backpacks and school papers re-enter the scene at home. Kids' activities kick back up with the start of school and scheduling becomes difficult. This calls for some organization! Here are some great ideas:

Tall skinny bookshelves can be turned on their side to serve as benches/cubby-hole storage areas for kid stuff. Add a cushion on the top to make the benches comfy. From I Heart Organizing.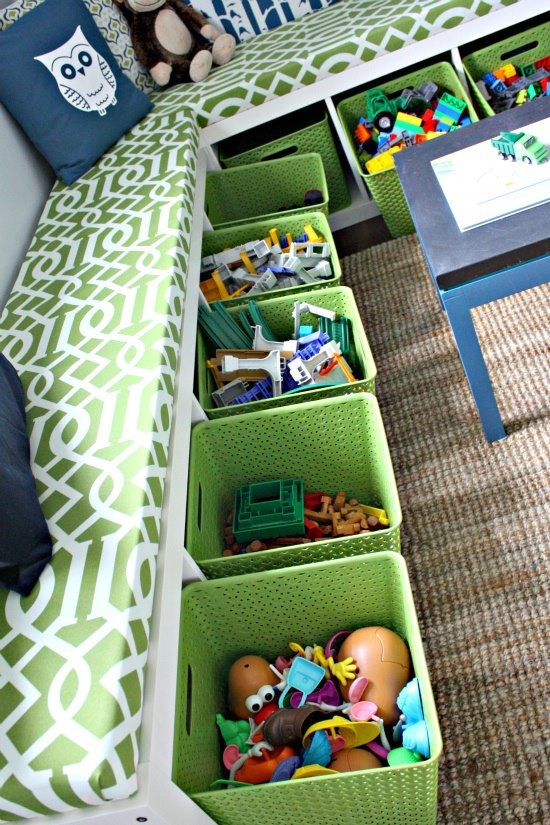 Use a spare closet (remove the door) as a homework station. A low shelf can be used as a desk, with a chair slid under. Upper shelves can be used for storing supplies.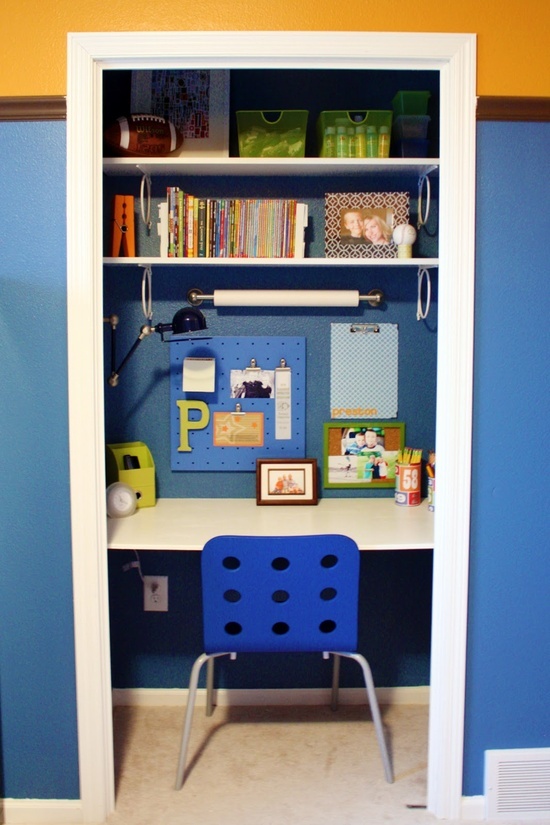 Help each child know which space is theirs by creating a sign with their name on it, mounting a block letter of their first initial, putting a photo of them above their station, or whatever else you can think of.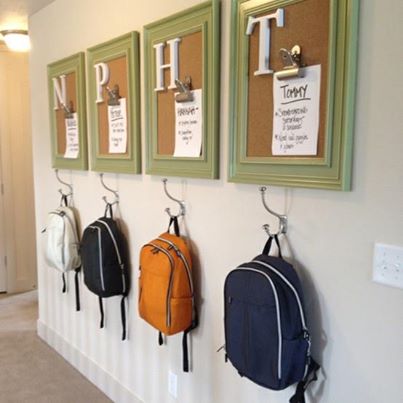 In the mudroom or entryway, create a "station" for each child. Include hooks for backpacks and coats, a cubby for shoes, and even a memo board (like a chalkboard, whiteboard, corkboard, etc.) for reminders about chores, lessons, activities, etc.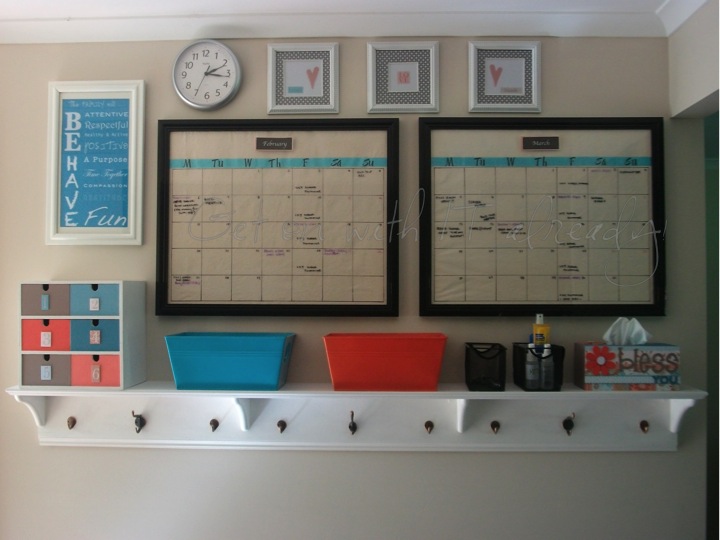 Use over-sized whiteboard calendars for scheduling. Keep them in a place where everyone can see them. Have weekly family planning meetings to keep everyone in the loop. Tutorial from Scatter Shot.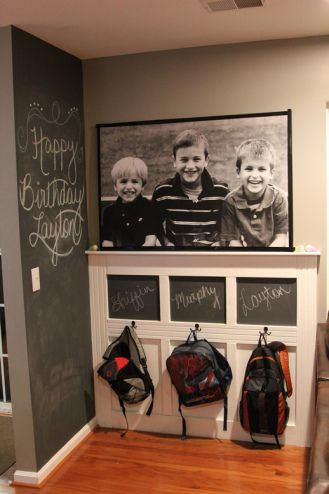 Something I've never seen before, but love: a hideaway shoe storage dresser. If you're a craftsman you could probably figure out how to build it, otherwise, you can buy it at IKEA 😉 Another great idea from I Heart Organizing.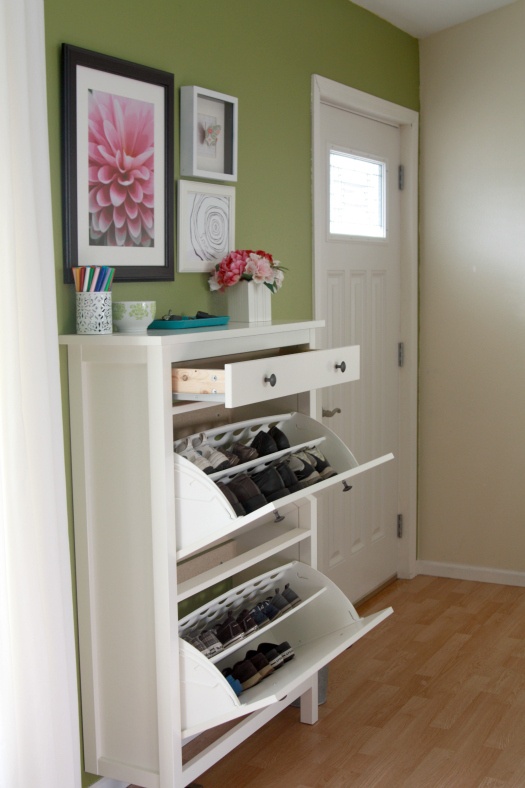 Mount crates (painted or rustic) sideways on the wall for cute and clever storage of shoes/hats/gloves, etc.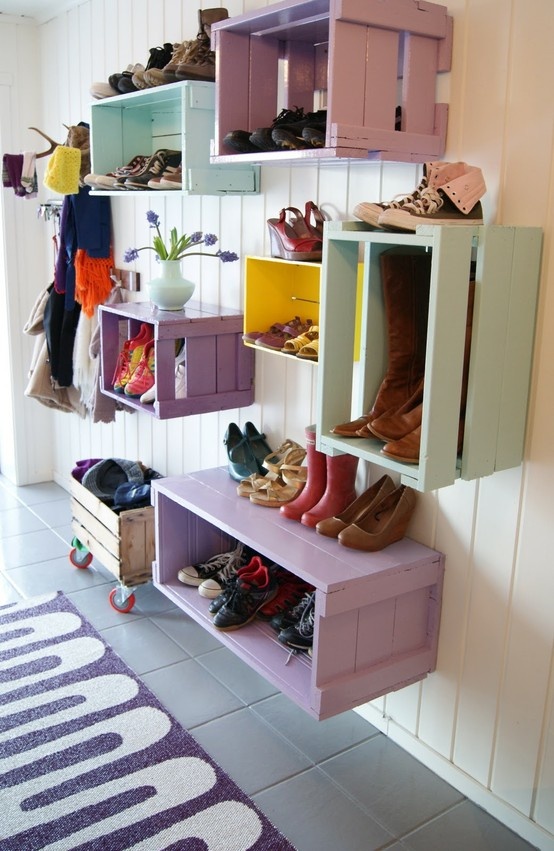 Use an over-the-door shoe organizer to store school/craft/homework supplies like markers, glue sticks, kid scissors, etc. Go to this link to download cute labels.  I am in love with these.  You can use them for sooo many things.  And the sizes are perfect.  I just put my 4 year-old's wallet in a pouch today (he keeps losing it) and his Leapster Explorer with battery pack.  Perfect size.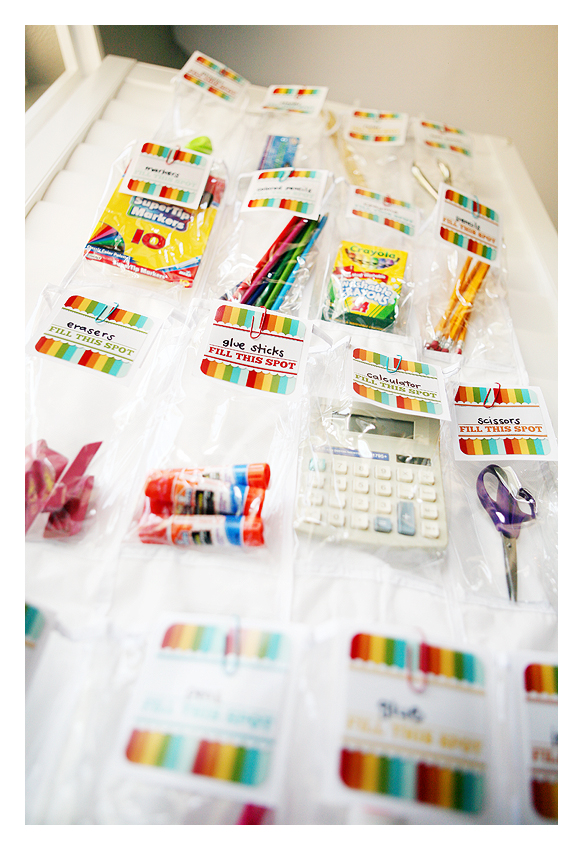 Ottoman storage…I love this because it can completely be put away where you can't see it. Idea from Young House Love.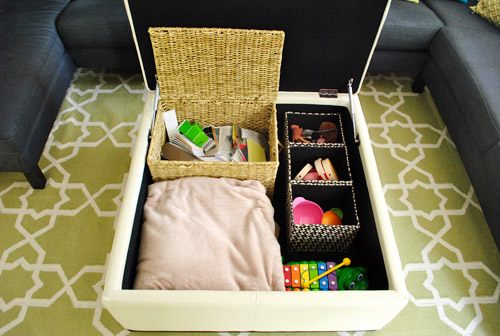 How cute are these vintage suitcase toy organizers. They are a cute decoration and help with the clutter. Idea from Clean and Scentsible.