Are you dreading every trip to the laundry room that's getting a little out of control? Make better use of your laundry room space with these great DIY project ideas!

If you have a large laundry room, take advantage of the space by turning it into a multipurpose room. Laundry rooms can double as mud rooms, craft rooms, and storage rooms. Install some cabinetry and counter space and make use of the new project zone!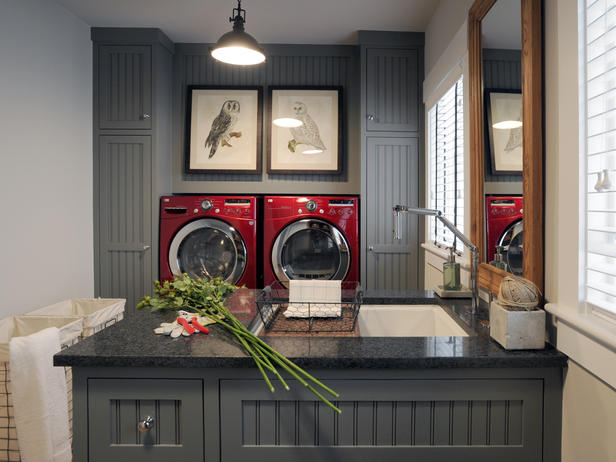 If you're living in a small space and don't have a laundry room, you can install a stackable washer and dryer and conceal them inside a cabinet space or closet.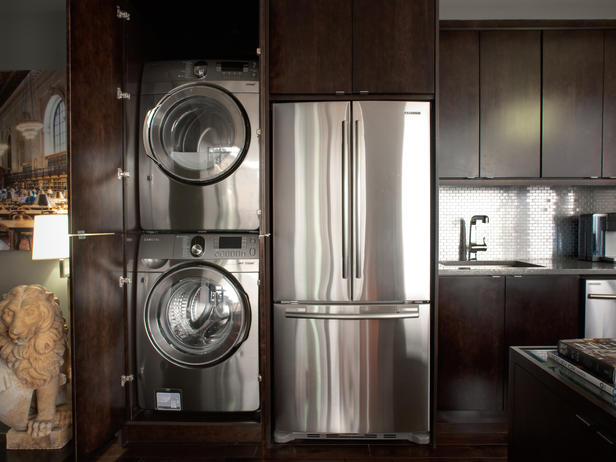 Install a countertop directly above your washer and dryer to use for folding clothes. Install shelves above to stack clothes and other items.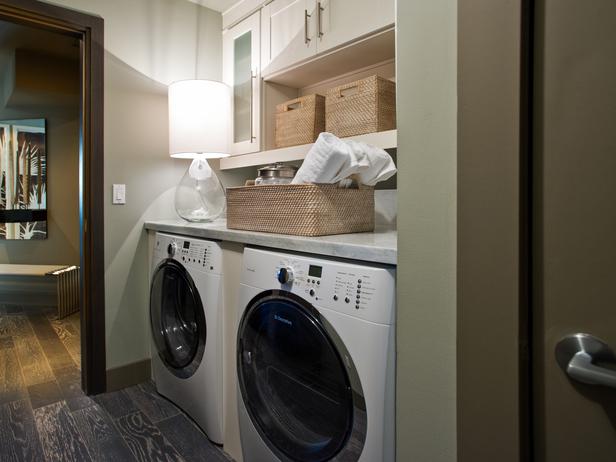 Install a sink and faucet in the laundry room for scrubbing really soiled items, pretreating stains, and washing other items that can't go in the washer or dryer.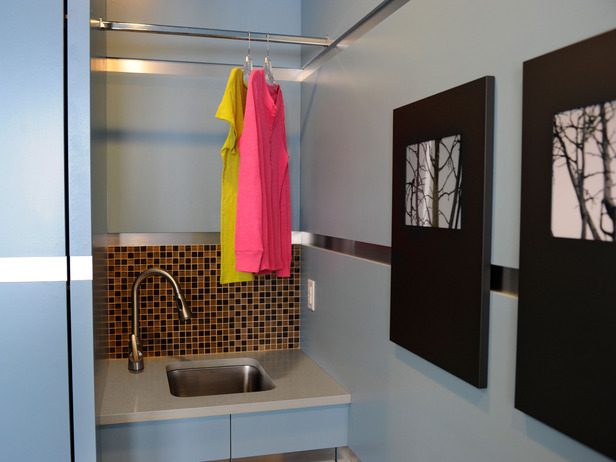 Create cubby holes for sorting each family member's clothes, or for extra storage! Like this awesome laundry room from Decor Pad.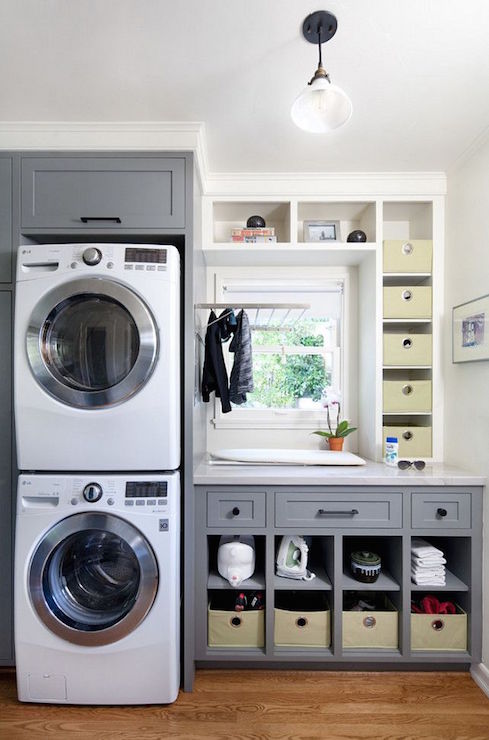 Install an ironing board that pulls down from a cabinet in the wall—conserves space for when you're not using the iron. Tutorial here: http://www.diynetwork.com/how-to/how-to-build-an-ironing-center/index.html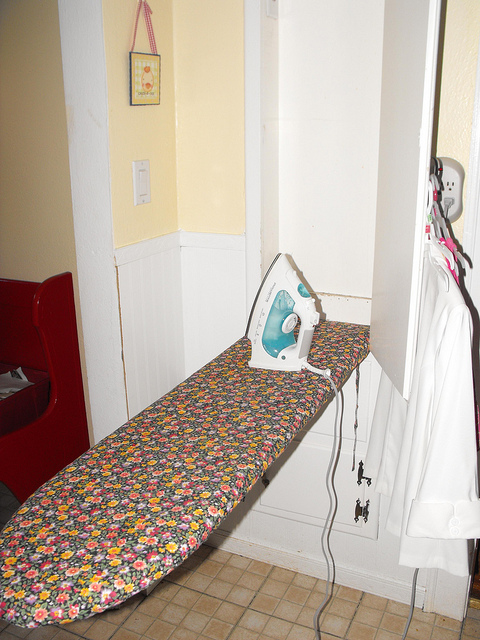 Build a laundry caddy for holding your detergent, fabric softener, stain remover, bleach, etc.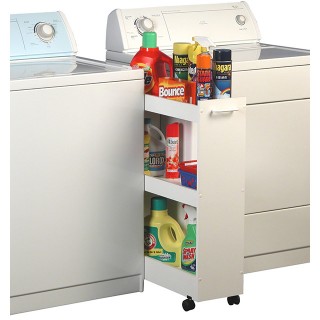 I've always thought it would be fun to have a laundry chute. If the kids' bedrooms are upstairs and they can't seem to put their dirty clothes in the right place, maybe the excitement of a laundry chute would encourage them to take care of their dirty clothes! This DIY project is for the serious crafts man, so be warned. Tutorial from DIY Network.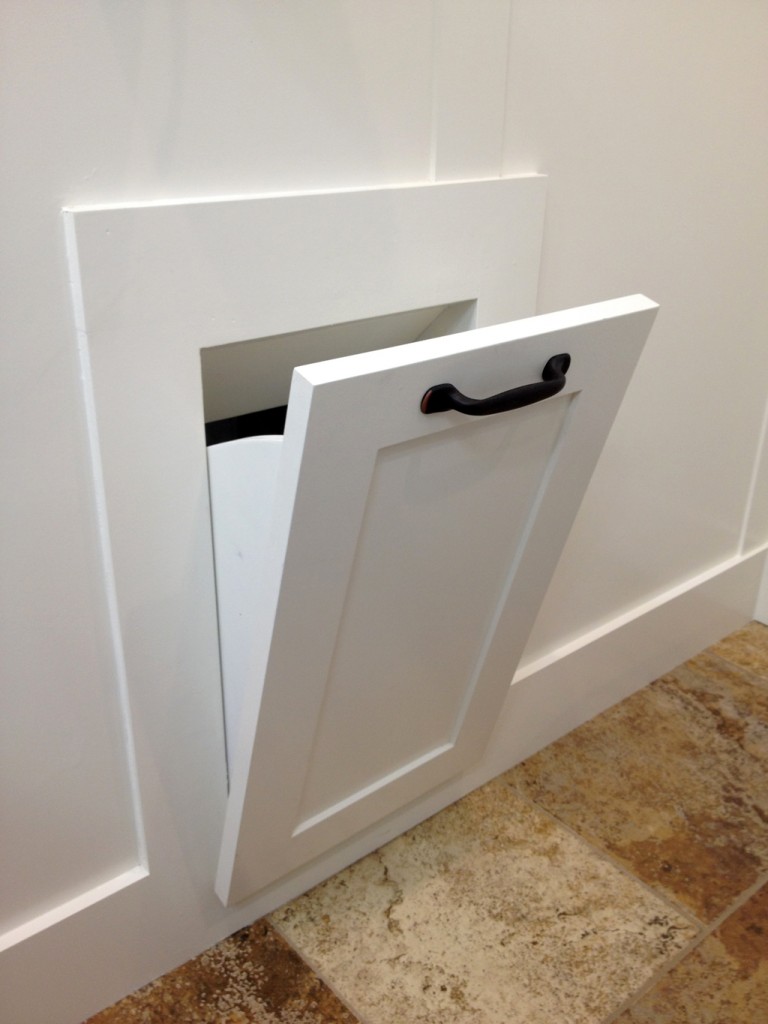 Install a drying rack on the wall. It pulls out, so it takes up hardly any extra room. Idea from House Logic.