The master bedroom should be a masterpiece. Besides MAYBE the front room, the master bedroom gets the best of everything. And why shouldn't it? It's a place where you should be able to RELAX. Make your master more inviting by following these great decorating tips:

1. Make your own personalized, unique headboard
Like this cute one from A Designer's Diary.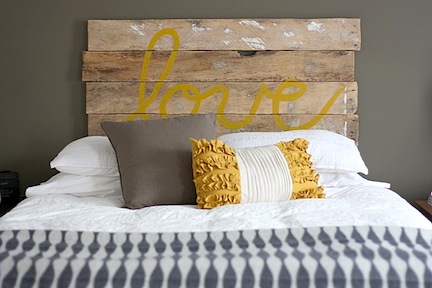 2. Add light
I am a lamp-lover because they add so much style and, of course, light to a room. Lamps are especially nice in bedrooms in the early morning or late evening when you don't want the harshness of bright overhead lights. I love these lamps from Bugot.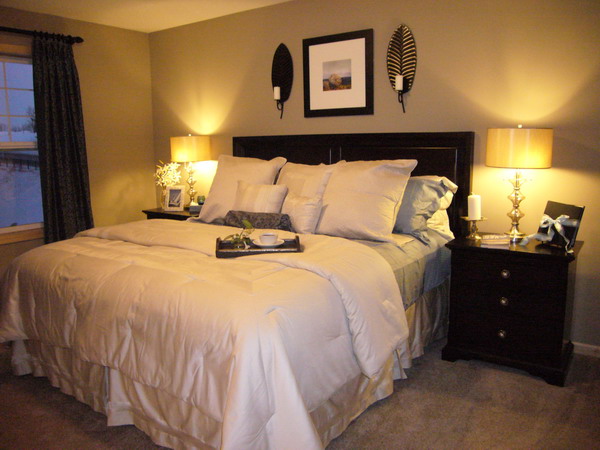 3. Add elegance
Install a chandelier or other hanging light above the bed. See how much this chandelier from The Home Artist adds to the bedroom?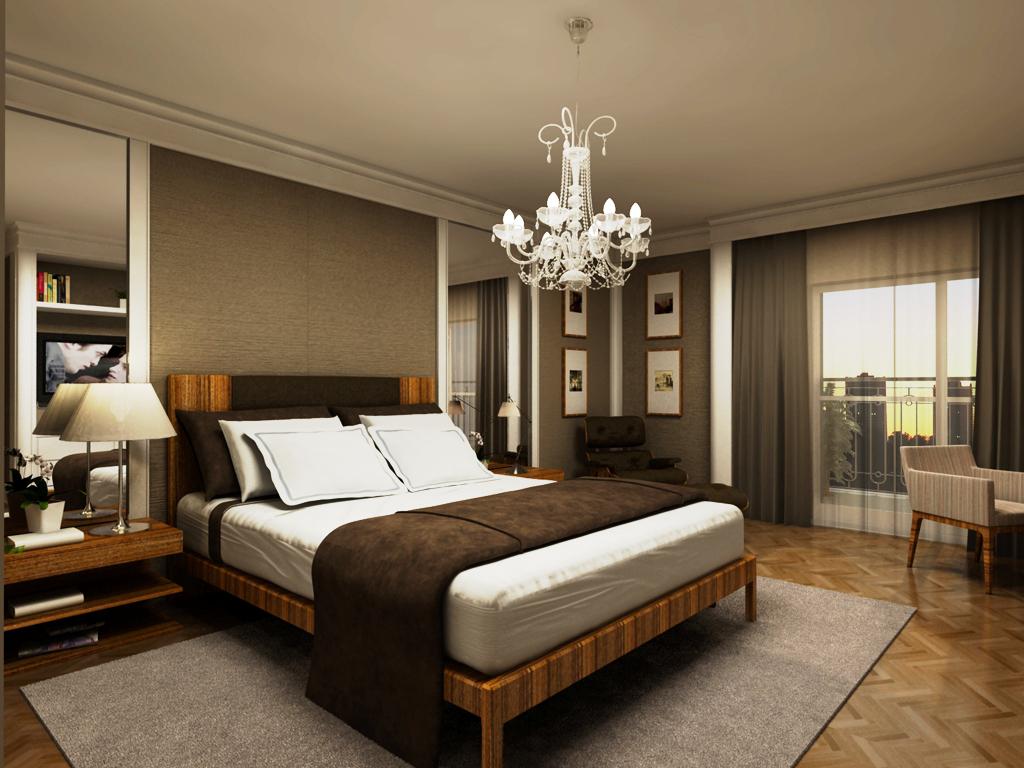 4. Get artsy
Display a large piece of artwork you love. Make sure it coordinates with the color scheme in the room OR design the room around the artwork if you really love its colors. Like this beautiful modern artwork from Smart Look.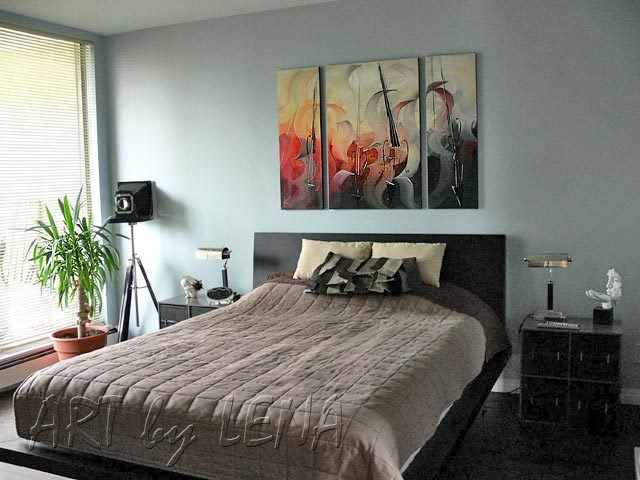 5. Pillows, pillows, pillows
Add a collection of fun throw pillows to your bed and other furniture in the room. Experiment with different shapes, colors, textures, and sizes. Here is a cute example from Meadow Lake Road.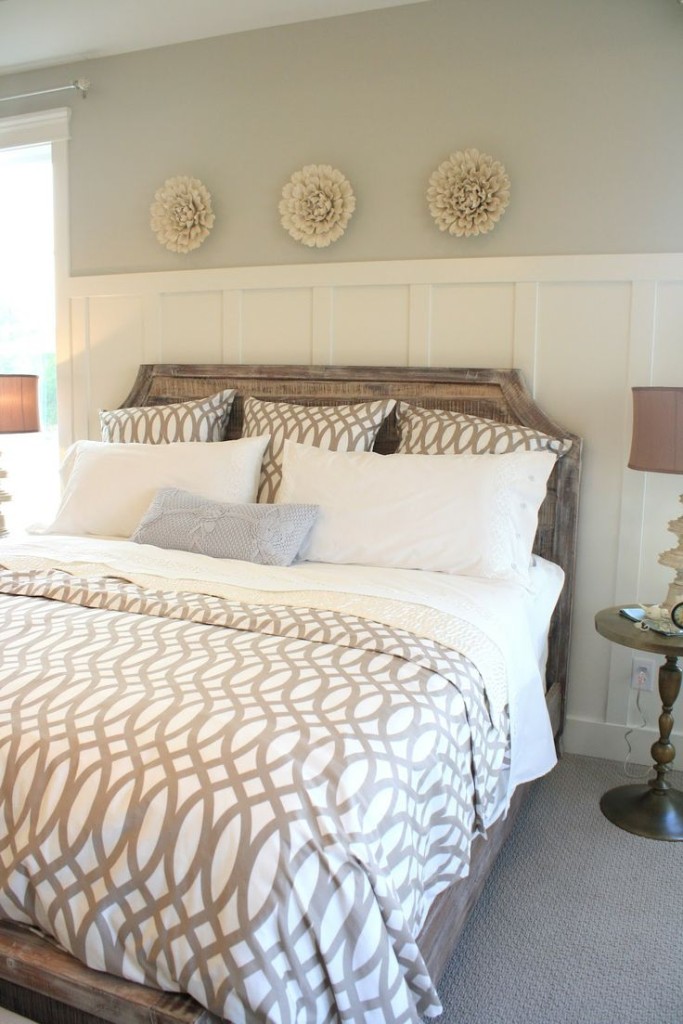 6. Add color
If you've got all white walls, try painting one wall or opposite walls an accent color. This can really break up the monotony of the room. I love this look from Toll Talks.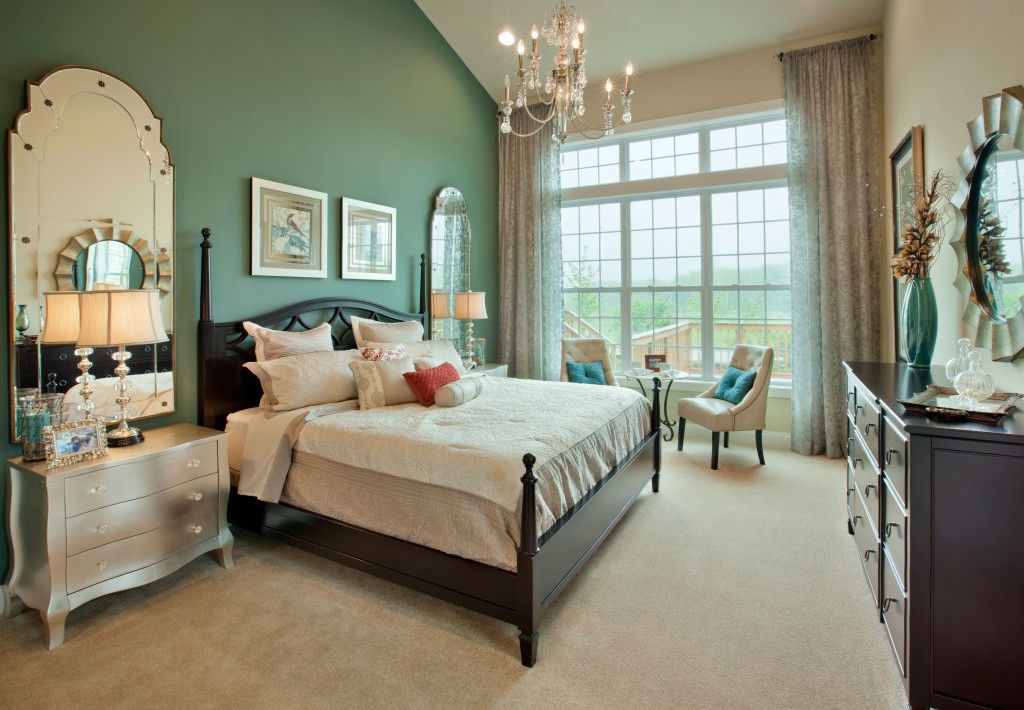 7. Bedside tables
Find some awesome thrift store or estate sale pieces and turn them into masterpieces with paint, decoupage, a piece of sandpaper, whatever! Get creative—you don't need to start with a bedside table to turn something into a bedside table. Like this old trash can made bedside table from HomeDit.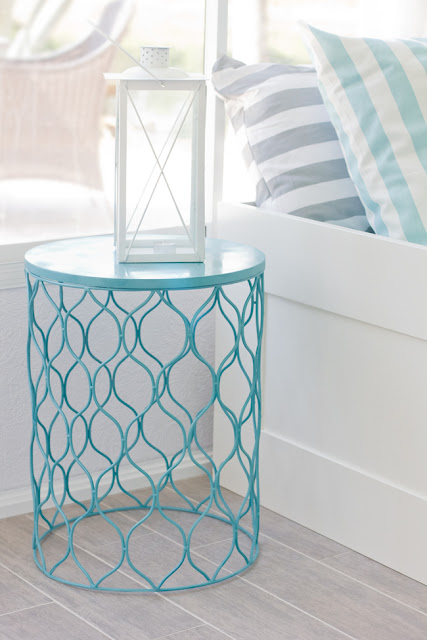 8. Reflections
Hang a large mirror for a simple way to fill wall space and to help the room feel larger (and to make sure you look good as you leave the room!). I love this mirror from HomeDIT.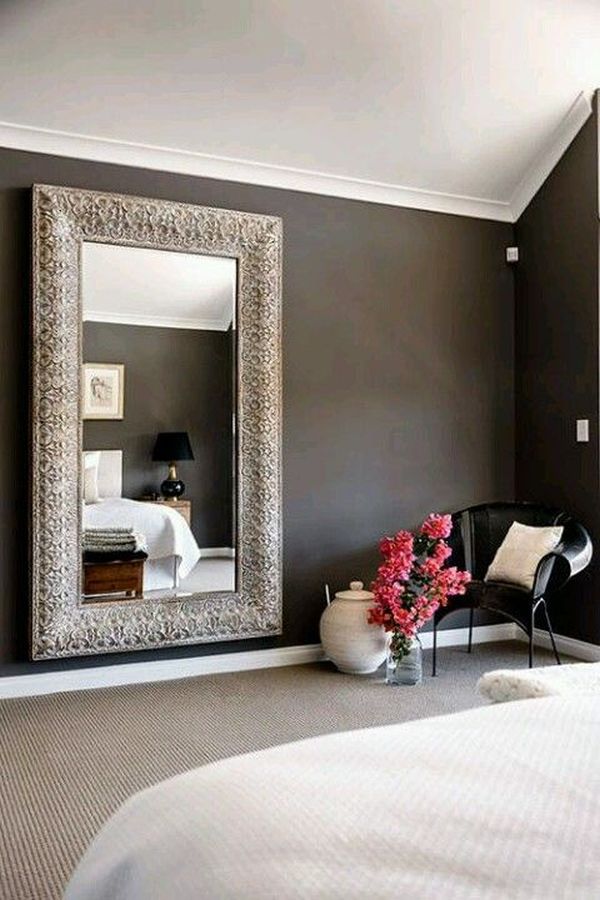 9. Window treatments
It's amazing what a nice valence and curtain or high-quality shutters can do for a room. Install window treatments that fit the style of the room and keep out/let in the amount of light you want. Like this beautiful valence from WalMart.