I normally would call this a remodel or redecorate, but we really never "modeled" or decorated it to begin with.  It seems like our bedroom is the last room in the house to get any attention.  We focus most of our efforts on the rooms that people see, i.e. entryway, living room, kitchen, dining room, etc.  And of course, the kids' rooms are usually put together.  So, it was time.  Time for us to create a peaceful retreat that we SO deserve at the end of each day.
My biggest challenge in doing the room is deciding on the color palette.  Not because I don't love a lot of colors.  The hard part is deciding on one.  My husband and I are VERY impulsive and we like change a lot!  This trait has been both a blessing and a curse over the years.  My big fear is that I decide on a color palette, go forward and halfway through, change our mind.  So, I take this task very seriously:)
When it comes to paint, my husband and I have never feared the result.  The nice thing about paint is that it is relatively inexpensive and if you don't like the color you choose, the very worst case scenario is that you paint over it.  That's the beauty of it.  Painting your room gives you the very biggest (and most drastic) bang for your buck and completely changes the feel of your space.
There are a million directions I could go, but my big concern is trying to make a peaceful room, that is not too feminine.  After all, he is 50% of this room and I want it to feel that way to him.  The good part is that we are starting from scratch.   We bought a bedroom set last year and actually have a headboard  and a dresser for the first time in the 9 years we have been married (priorities, people!)  So, we are starting at ALMOST scratch.
I wanted white.  A white bedspread, white accents and a peaceful blue or grey wall.  I just couldn't get over that with 4 kids crawling in our beds to cuddle and all the other things my life is full of at this stage, that the white would not be white for long, and it just isn't practical.  Unfortunately.  With a 2 year old that has a gift for finding red cherry chapstick and bottles of sunscreen, white was a no-go.
So I am back to the drawing board.  I am starting with paint.  Once you decide on a paint color, I think you can find your direction easier.  I am loving the greys right now, and I want to do something that is a light grey or slate blue-ish?
Here is the canvas I am working with: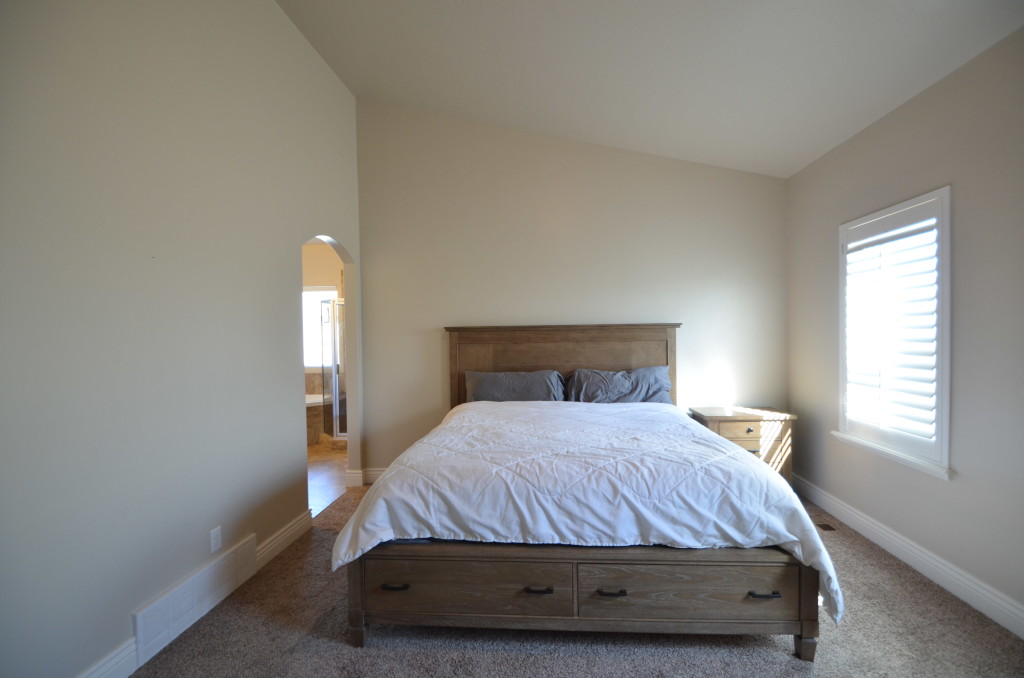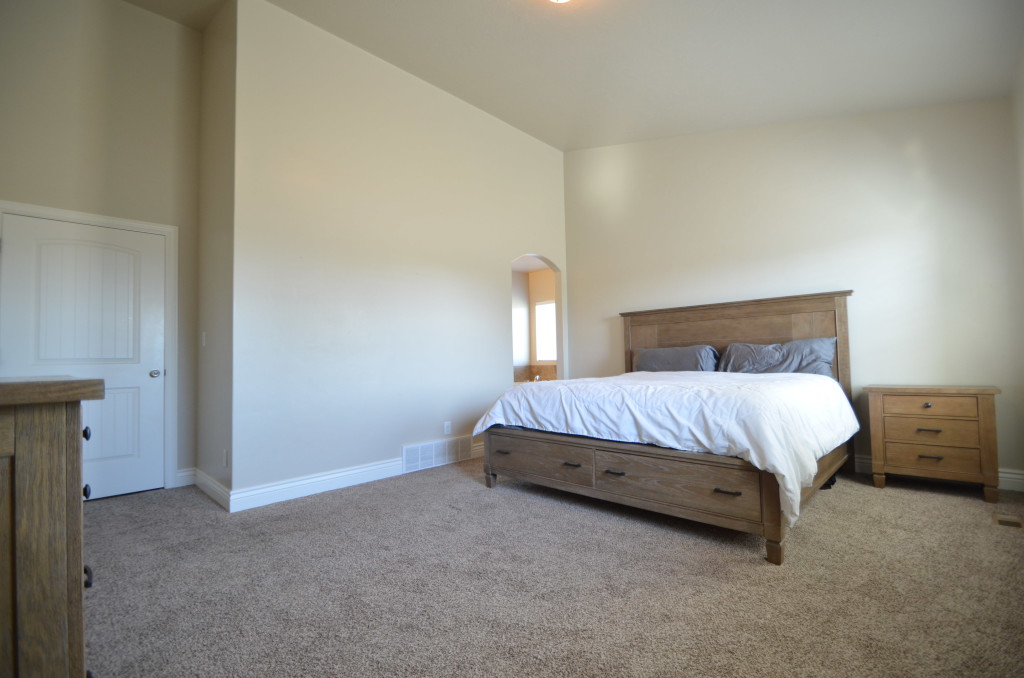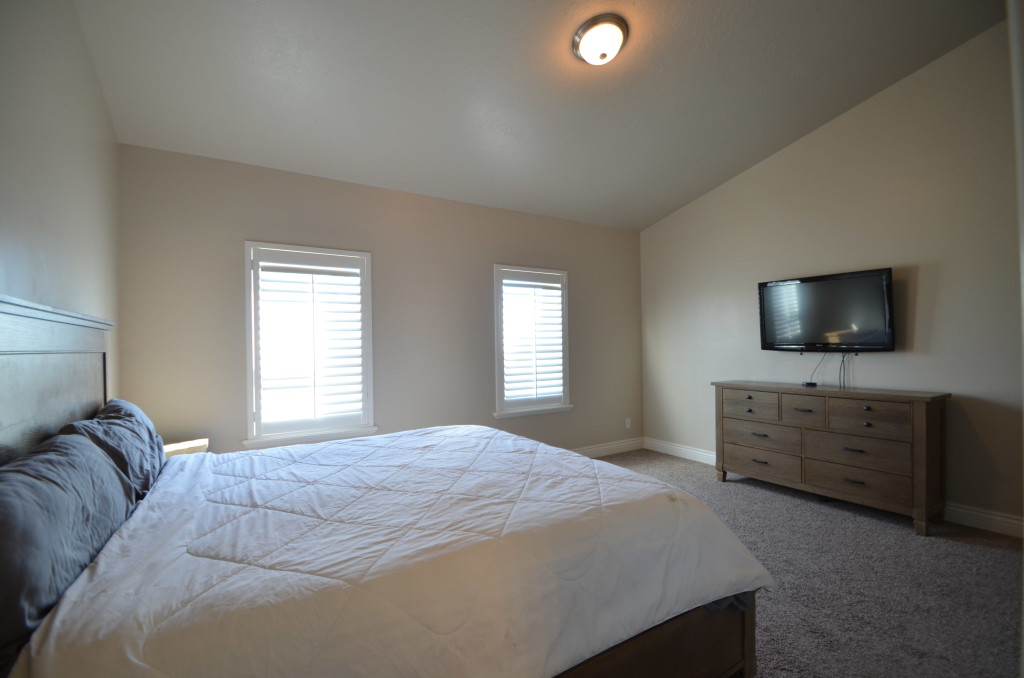 Quite possibly the most boring master bedroom ever.  I was actually shocked when I looked at these pictures!  As if I am not sleeping in that same room every night?  Time for some personality.
I love the poppy color right now, and I think I want to go with a blue base.  I have found a few colors that I LOVE from Glidden Paint's new color palette.  I am trying to decide between Sanctuary Blue, Icy Waterfall and Silver Swordplay.  They are all really great shades of grey/blue and I think they will really show off the poppy accents. I  want to use a lot of white where I can, in hopes that the colors really pop.
I found a really fun tool on Color My Room on Glidden paint's website where you can choose color palettes and upload pictures of your room and "virtually" paint them.  So, after many-a-wasted hour, I should be able to choose my paint. 🙂
I am hoping to get started this week, so stay tuned to see how it all comes together!