I know pallets are all the rage right now, and I, too, love them.  After moving into a new house, I had so much of the basic framework to buy or make, that I haven't even rolled around to the other fun pieces until now.  If I can get creative, and find some pallets for cheap, I can work on my coat rack for my mudroom and my headboard for my master bedroom.

Paint!
I love this idea.  I would do this in my mudroom/laundry room.  I am thinking about doing a bench seat with boxes below for shoes and on the adjoining wall, have this pallet (painted a solid color, not different colors) to hang coats.  I think it would be cute to upholster a colorful bench seat, and add this coat hanger, in a color that accents the bench.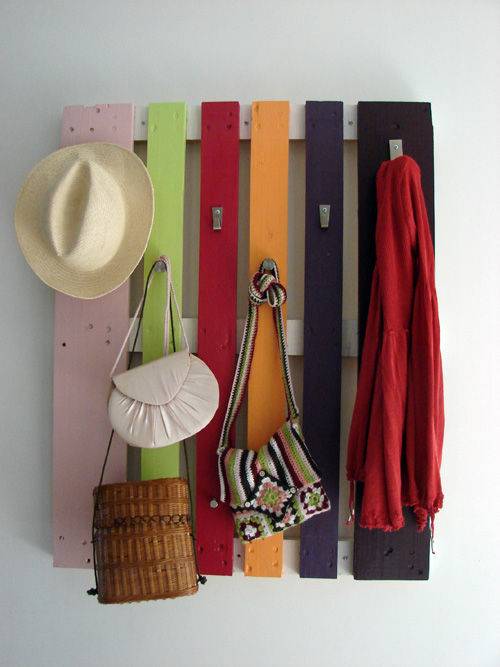 Pallet Headboard
This is pathetic, but my husband and I have never (ever, ever) had a headboard.  Our room is the last to get decorated (or cleaned for that matter.)  So, we have big plans to get to it, and I always get busy with a project somewhere else in the house, or in the yard in the spring and summer.  So, I am officially getting ready to spruce up my bedroom.  And I think this headboard is a good place to start.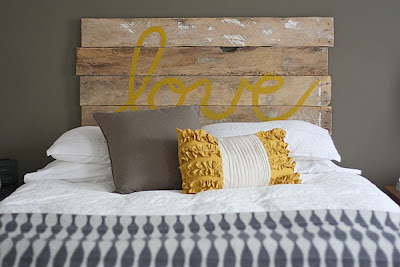 Pallet Coffee Table
My husband judges the comfort of a room based on whether every seat has something (ottoman or coffee table) to put their feet up on.  Yes, we are casual at our casa.  So, we still need a coffee table.  I love this.  And I love the idea of the wheels.  I think they just give it such an impromptu feeling, and I like that.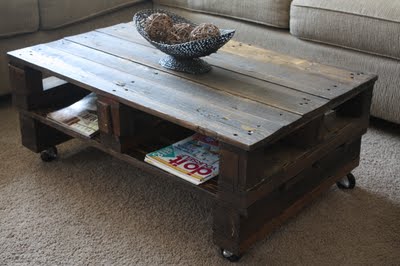 Pallet Sign
I have seen a thousand of these on Pinterest, and this is not necessarily my favorite, but it gives you the idea, anyway.  I could use this in our dining area with a cute quote on it, or in my nursery.  This would be the easiest project, but it wouldn't serve a purpose like the others would.  I think I will stick to the headboard or coat hanger, for now.
Furniture
Now this is probably one of the most creative uses for wood pallets that I've ever seen! Take those old hunks of wood and, with a little imagination and hard work, you can have some AWESOME patio furniture that's unique to your home!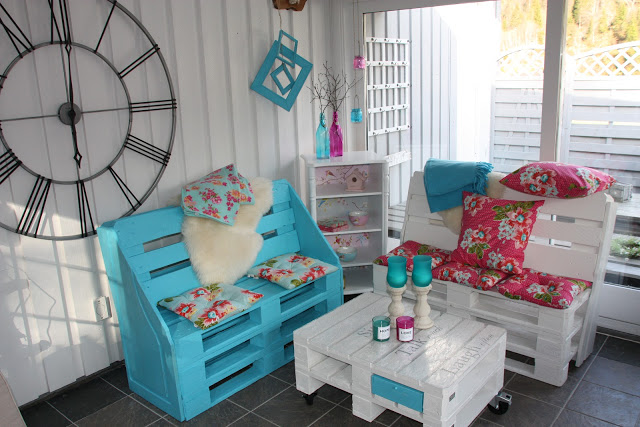 Bed Frame
If you want a nice, rustic feel in your home and bedroom, then try this awesome pallet bed frame idea! It may take a bit of work, but it has such an awesome feel to it that it'll be worth all the sweat! Accent it with pillows and other material to make the rustic even stronger!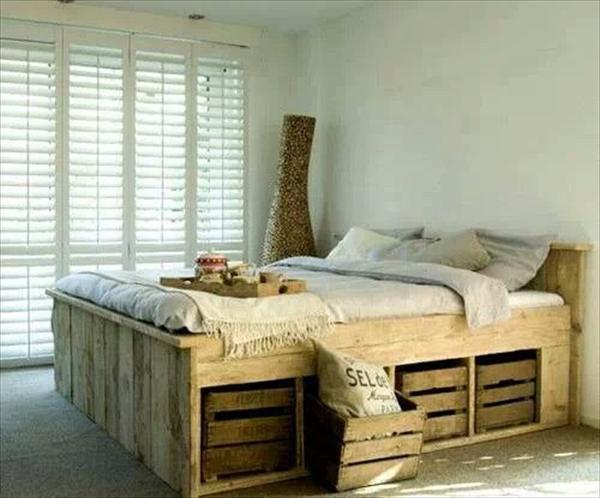 Desk
This idea can be made in numerous different shapes, sizes, and designs. All you really need are the pallets and a place to put a desk when you're finished! Paint it whatever color you want, or you could leave it looking like a great desk out of the old farmhouse!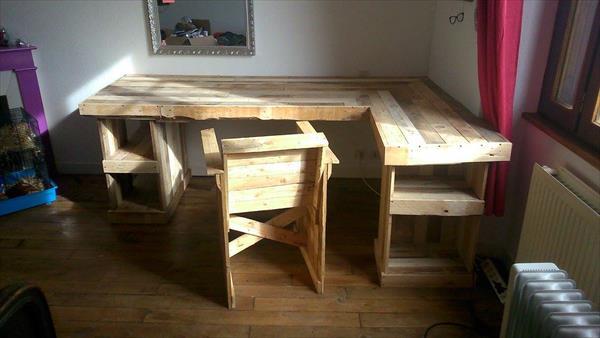 Vertical Garden
If you love gardening but are afraid you don't have the space for it, then fret no more! Use some pallets to make an awesome vertical garden that you can store almost anywhere, including inside! Vertical gardens save space while still allowing you to grow pretty much any of the greens and herbs that you want!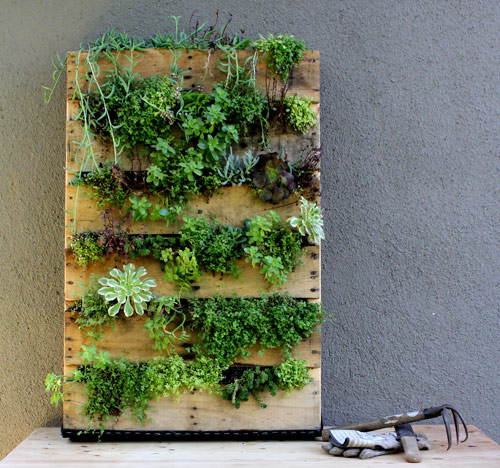 Garden Labels
Nothing's worse than planting a garden and having to memorize which seeds were which until they begin to grow. Cut the hassle and add to your garden's decorations by using pallets as fun and colorful garden labels! Write the name of each of the plants on a pallet and then stick it in the ground!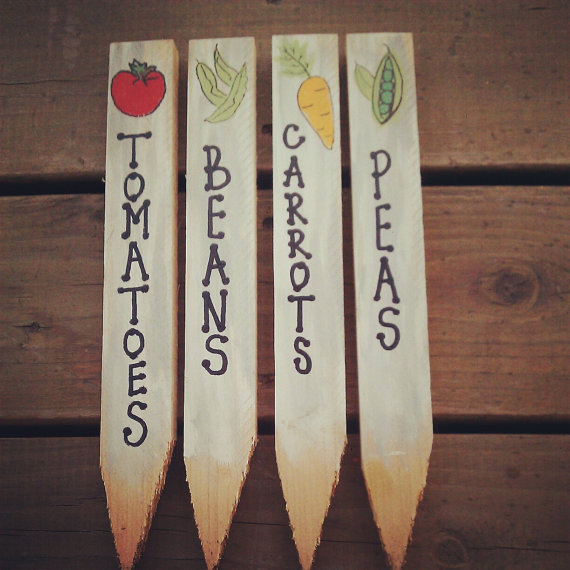 Fold Up Desk
This is a great addition to your home, especially if space is an issue. A fold up pallet desk gives you space to store things like papers, keys, and other items while, when not using the desk part, folding it up to open up room. Add this fold up desk and paint it whatever colors to match your home and tie everything together.