There's still time in the season left for outdoor parties and gatherings! Light up your patio and yard using these great ideas:

Install ground lights along pathways and around islands, gardens, and water features. Keep in mind that less is often more when it comes to ground lighting. Don't over-do it with outlining every bit of landscaping. Place them so they highlight fun-colored or textured plants.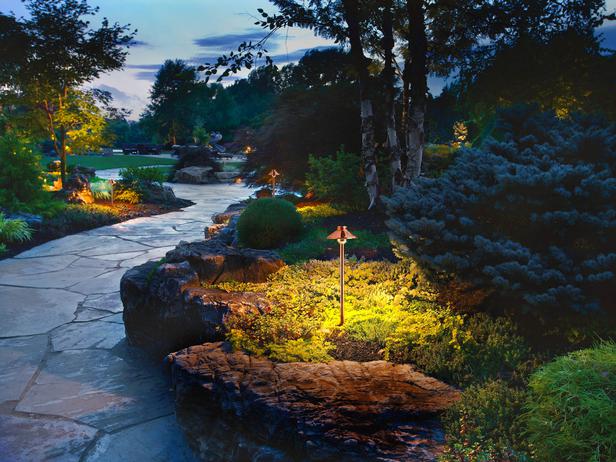 You don't always need pathway lights. Up-lighting some trees might do the trick—you want it to be subtle. You can create a moonlight feel by installing lights high in the trees.(30-40 feet in the air = you might want a professional to do it).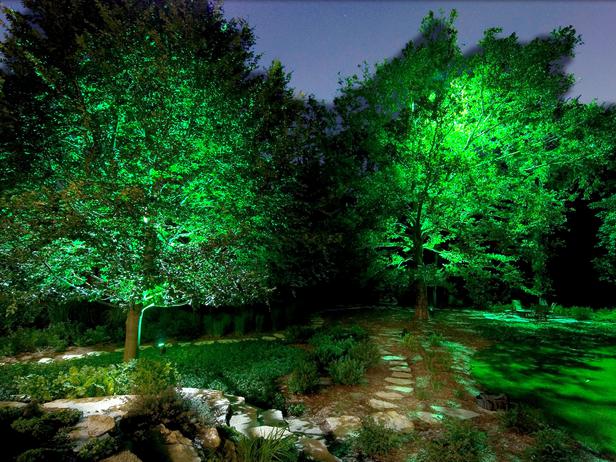 Build an outdoor fireplace or fire pit for late-night gatherings. The fire will give the area a warm, flickering, natural glow. And, unlike artificial lighting, it FEELS warm too!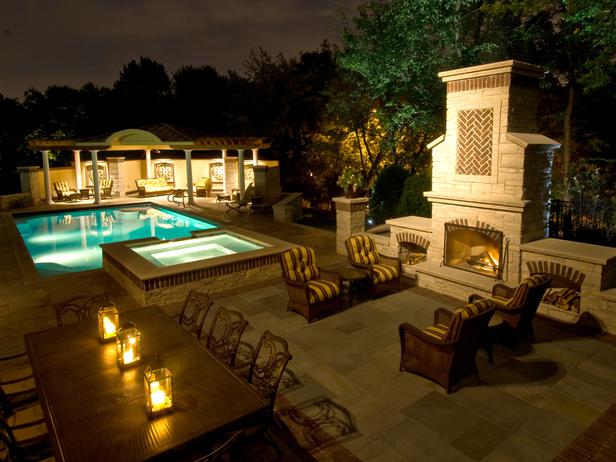 Water features can be lit from within and spot-lit from a distance as well.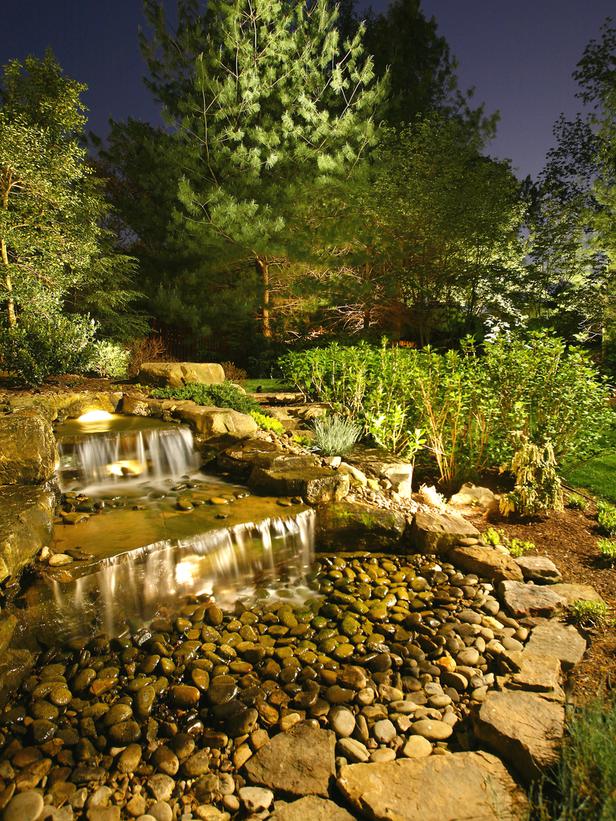 Mason jars make for great lanterns! Put tea lights inside and set on table or hang from trees. Another cute idea: Cut a row of holes in a wooden plank just large enough to hold the jars. Suspend the plank with string, rope, or twine. Light votive or tea candles inside the jars. You can make colorful jars by painting them with translucent glass paint!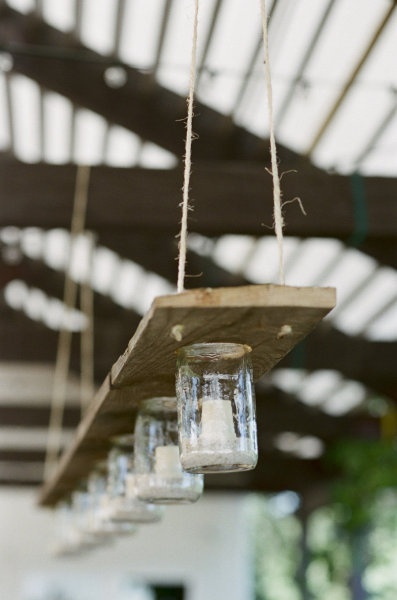 Create paper bag lanterns by cutting small strips in them and inserting string lights. Full tutorial on how to make this awesome lighting solution here.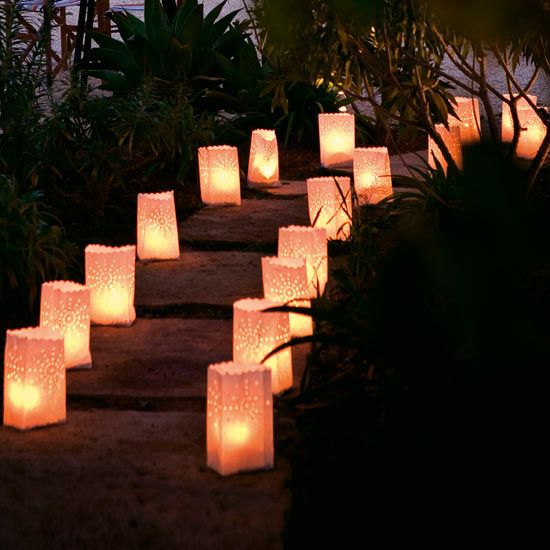 Make lanterns out of tin cans by punching holes in them using a hammer and nail to make designs. Attach a wire handle to hang. Full tutorial here.

Hang adorable tea lights from the branches of a tree. I would love to do this for my friend's wedding that is coming up! This would be perfect!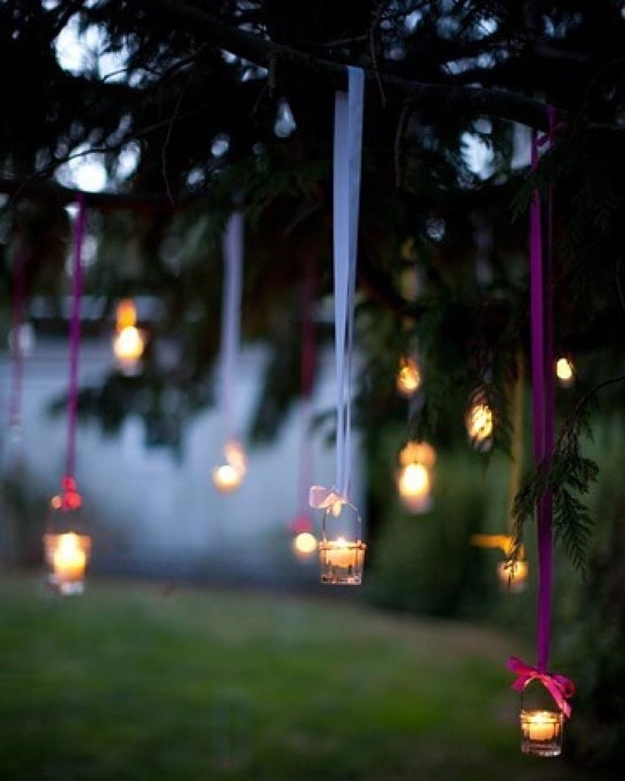 Plant the planters around your garden with glow in the dark paint. A great way to lighten up your yard!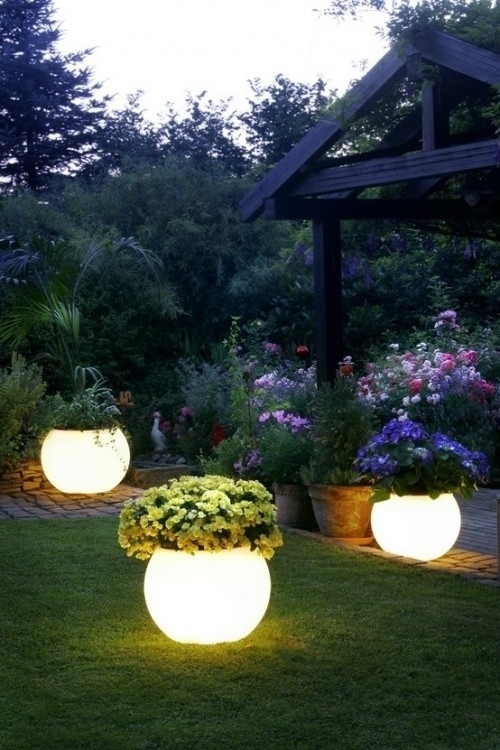 If you have an origami whiz in the family, this would be perfect for them! Create little paper origami lanterns, then string them on lights. Here is a full tutorial, just in case you needed the origami instructions!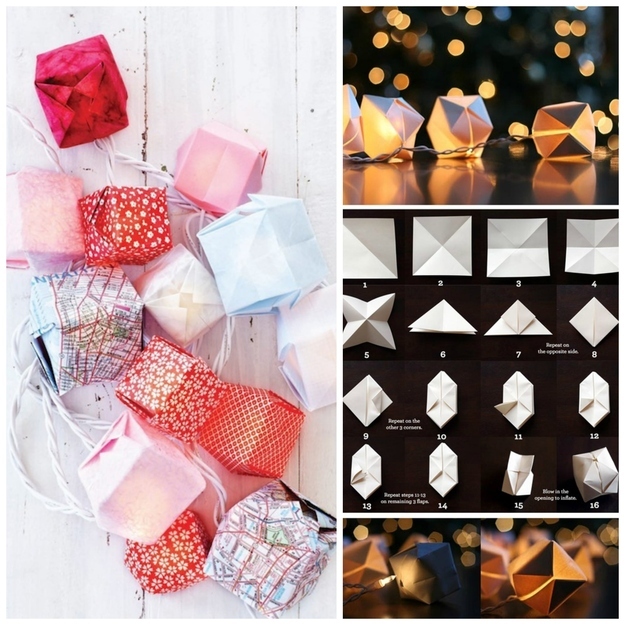 Hang lights off the trees. This looks stunning on huge trees, I love how it is the focal point of the backyard, without being too overpowering.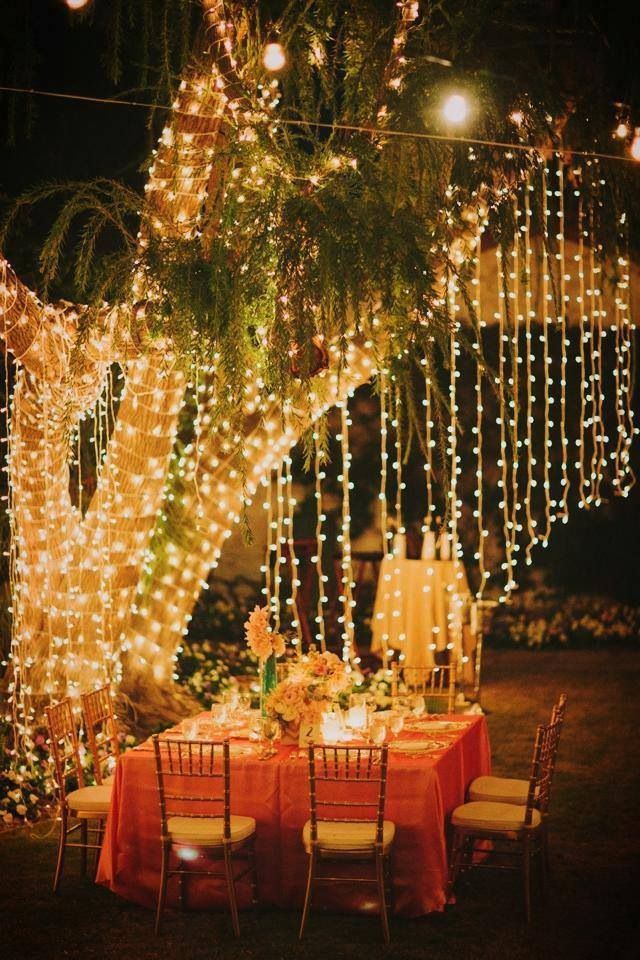 Floating Globes! Not only would these look perfect scattered across the lawn, they look absolutely fabulous in a pool too! It would be so fun to take a midnight swim with these! You can get these from Home Infatuation.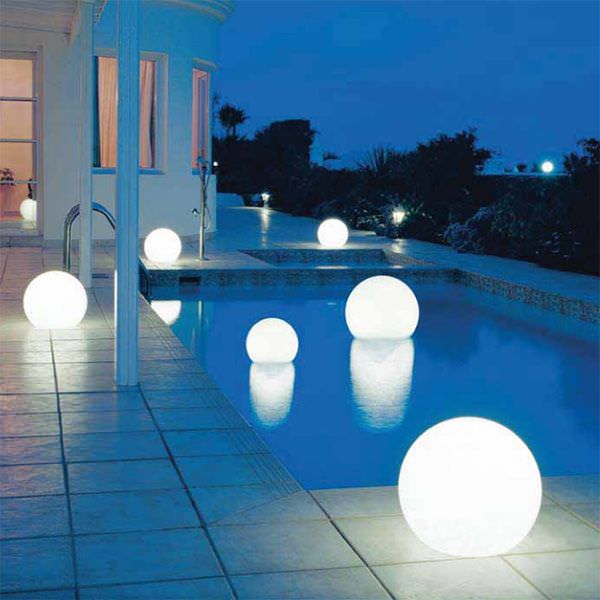 Wine bottles make such great tiki torches! Use this tutorial to create them for yourself!