We all love a good, relaxing day at the spa every now and then, or as often as we can afford it. So why not make your own bathroom feel like a spa? With today's spa-inspired bathroom ideas, you can do just that! From simple to more involved, there's an idea here for everyone to incorporate into their own spa bathroom at home. Check it out!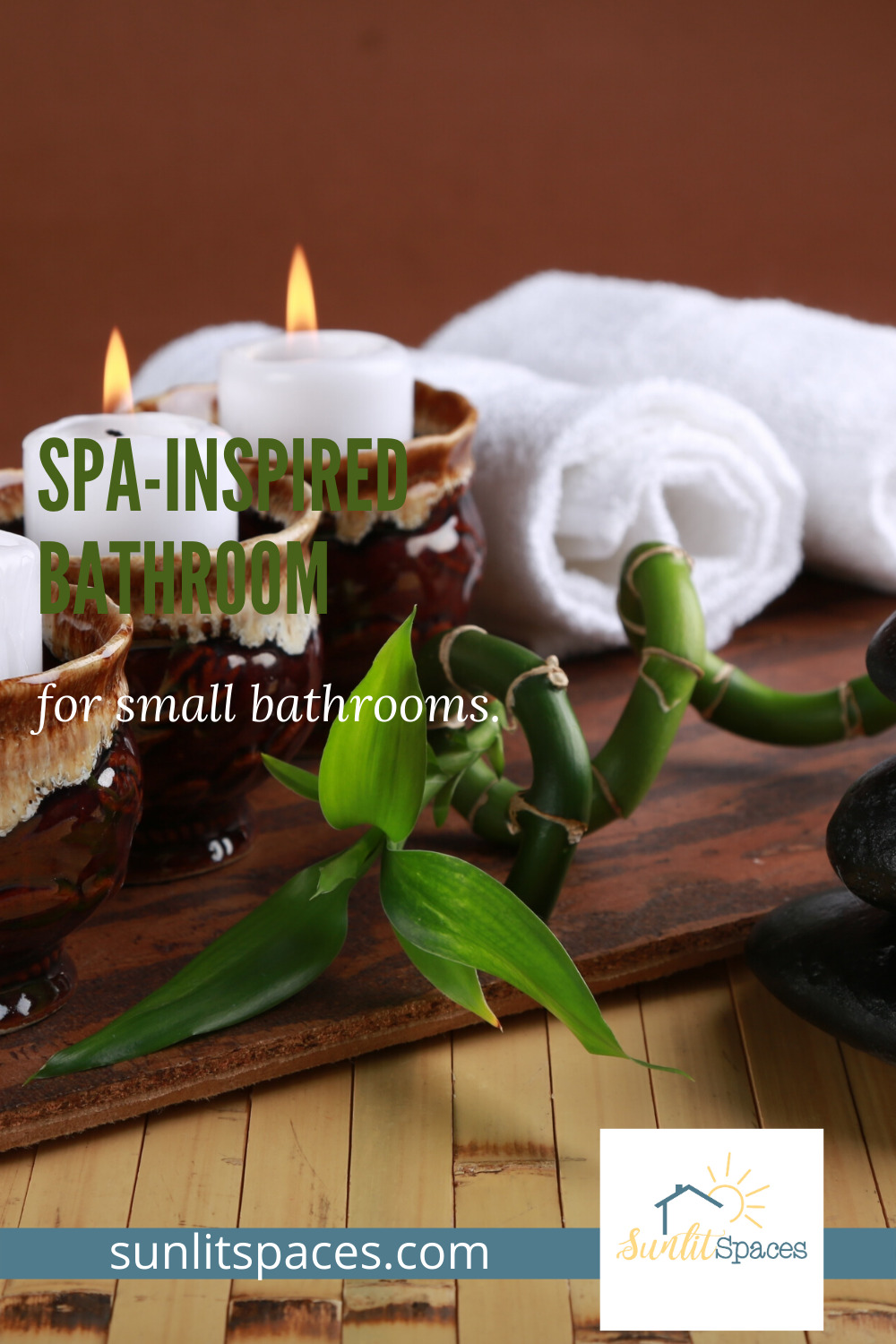 Spa-Inspired Bathroom Ideas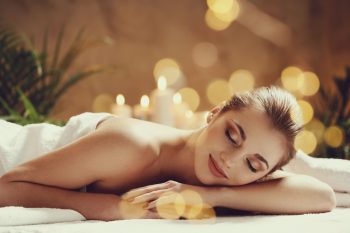 Spa- Inspired Small Bathroom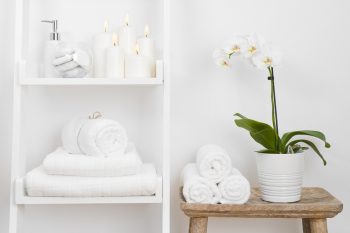 White is a popular color in a spa bathroom. It's clean, it's fresh, and looks inviting. It also makes a small bathroom feel bigger. The number one way to use white in your own spa-inspired bathroom is to use & display an abundance of soft, fluffy white towels.
Spa-Inspired Bathroom Decor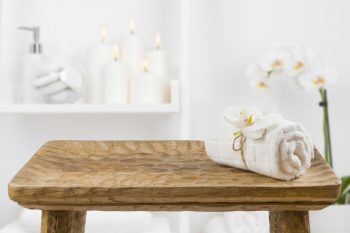 A wooden spa chair and matching tray are nice touches in your spa bathroom. The chair is nice in the shower, allowing you to sit down and take your time shaving and relaxing in the steam. A tray adds a nice touch to a bath. Use it to hold candles, soaps and other things you want to use and enjoy during your soak. Wood accessories really look amazing in against the neutral palette of a spa bathroom.
Zen
A large soaking tub is a plus in a spa bathroom. But even if you don't have one, indulge your senses by lighting candles, playing soft music, and using scented bath soaks. It's also nice to have your favorite drink standing by to enjoy while you relax. Leave slippers or shower sandals standing by for when you're ready to get out.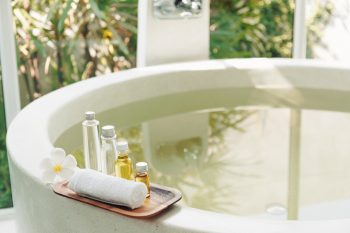 Do you ever go to a spa and find dirty soap and shampoo bottles that are caked in dried product? Certainly not! If you want your bathroom to feel like a getaway, take the time to keep your bottles of product looking clean. If you can, repackage your favorites in pretty glass bottles. Stash the original bottles under the sink for refills.
Finally, don't forget to include some pretty houseplants in your spa bathroom. Plants really pack a punch, both for air purification and for ambience. Orchids, bromeliads and ferns all love the humidity in a bathroom and will make your spa bathroom feel extra special.
If you feel like your bathroom needs a little TLC, look to How To Build It for amazing ideas.