Make a bold statement with these fantastic interior door ideas sure to leave your guests speechless.

1. Distressed
Distressed wood always looks gorgeous, especially when there are different colors. The french doors really make this look even better.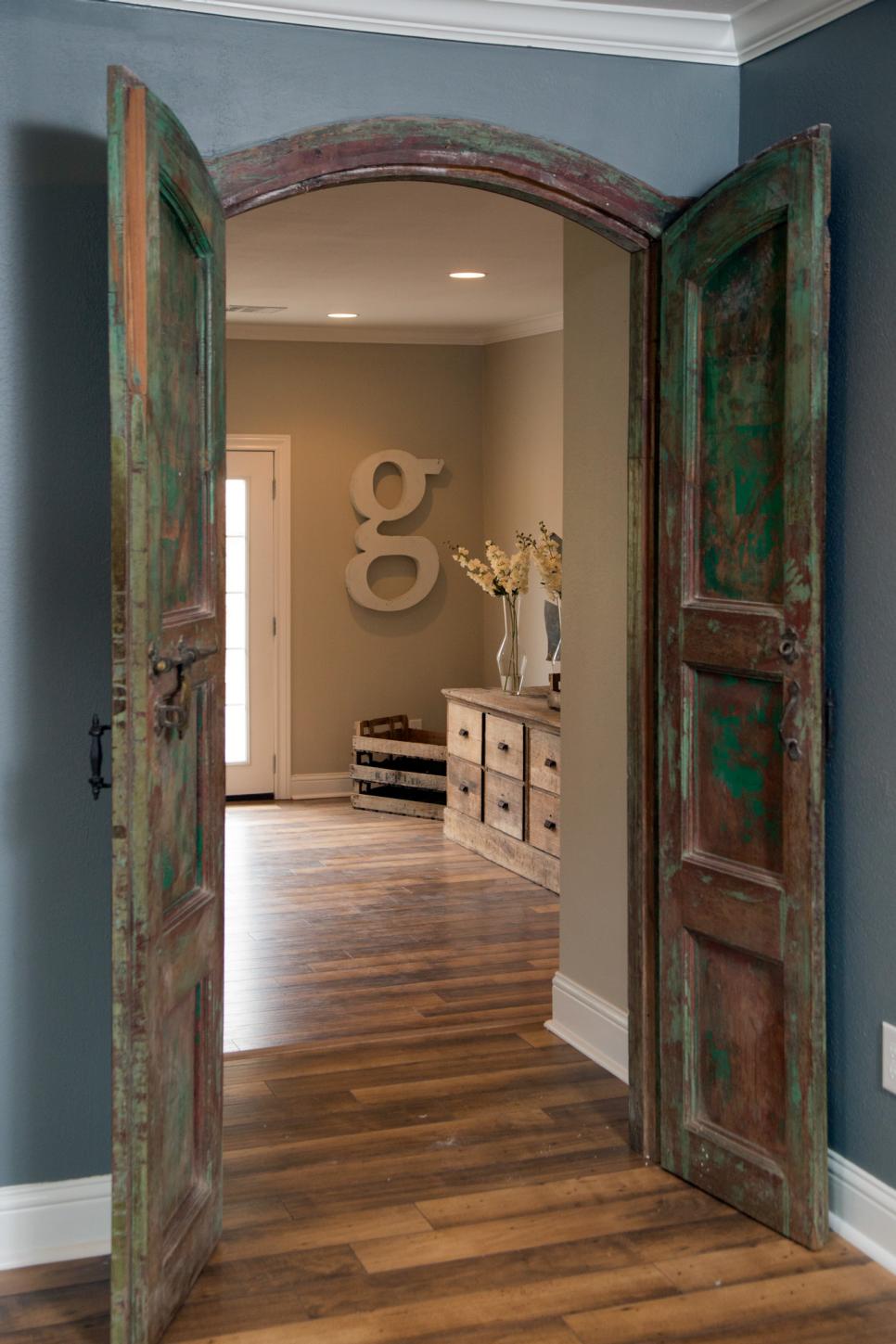 2. French Doors
Transform a set of french doors and create a sliding barn door. Turning this into a sliding door makes it more usable.
3.Hidden Compartment
If you've dreamt of a hidden passageway in your home since you were a child, this could be the perfect weekend project. Idea from Luxe.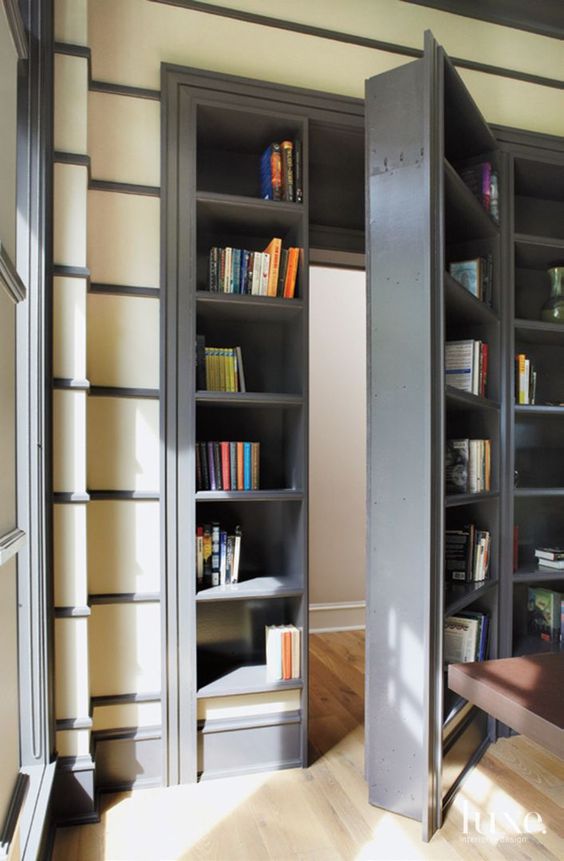 4.Dutch Door
If french doors don't quite suit your fancy, maybe a dutch door is just the thing for you. The added pop of blue around the door frame really ties this in with the rest of the kitchen.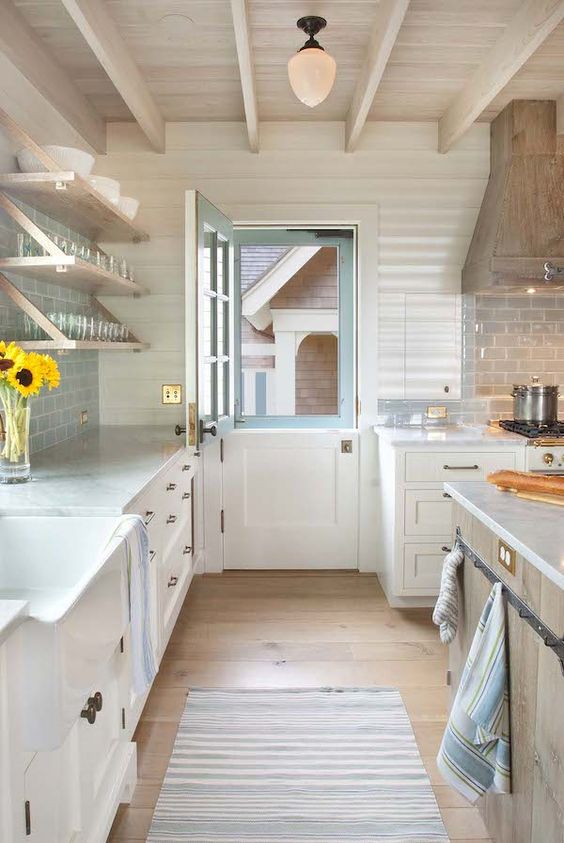 5. Unique Pantry Door
A unique pantry door is the secret to a beautiful kitchen. They make a statement, and keep people coming back for more (even if it's really just for the snacks!)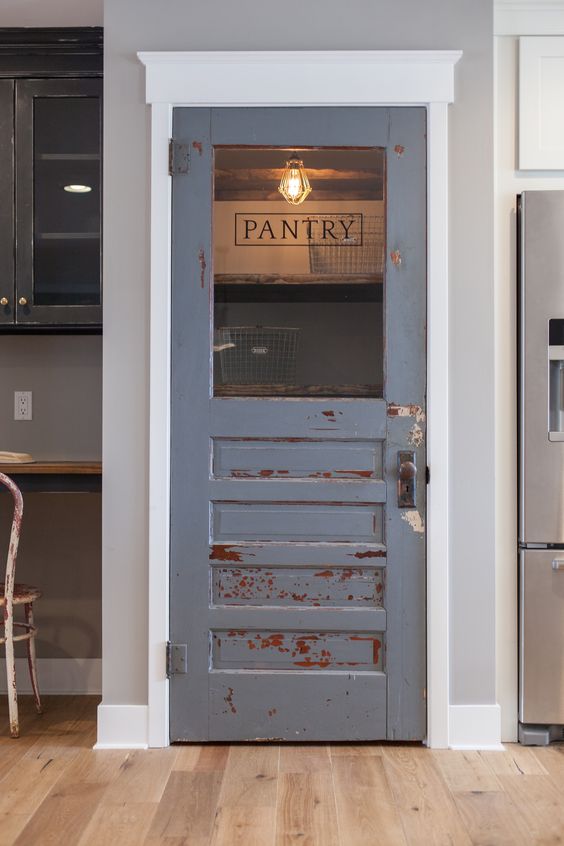 6. Subtle Shower Upcycle
If your bathroom needs a bit of a pick me up, Plum Deluxe has the perfect solution for you. Use a door as a "half shower curtain," make sure that there is a real shower curtain behind it, unless you aren't big on privacy!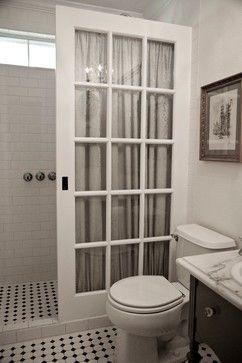 7. Head Board Redo
Turn a pair of old doors into a great head board in your bedroom. The distressed wood paired with the chandelier creates a wonderful shabby chic look. Image from here.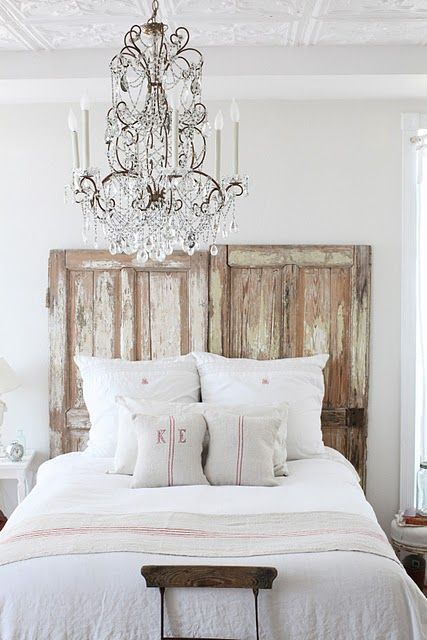 8. Patterned Door
Better Homes and Gardens deserves the credit for this really great idea. Liven up a boring door with a layer of wallpaper.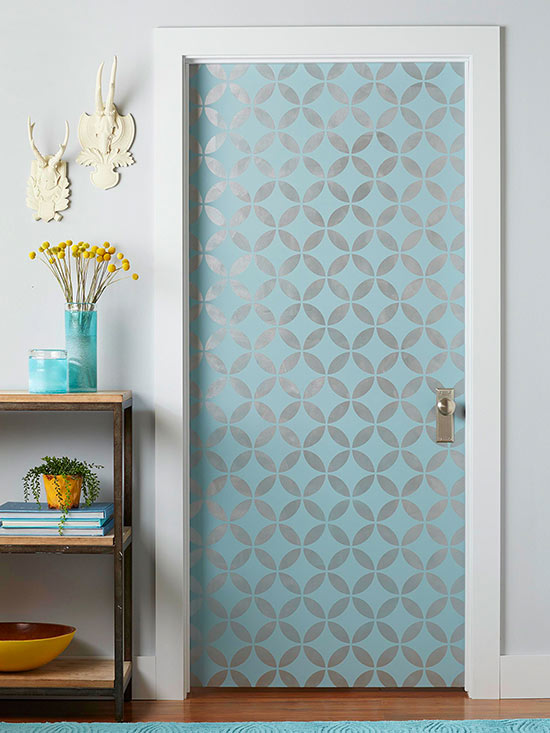 9. Book Case
Use an old door as the basis for a book case. Use a saw to cut the door in a half, and install any additional shelving that is needed.

10. Reclaimed Wood Barn Door
We love barn doors, but we love them even more when they're pieces of reclaimed wood. This barn door has pieces of wood salvaged from the 2011 tsunami that hit Japan.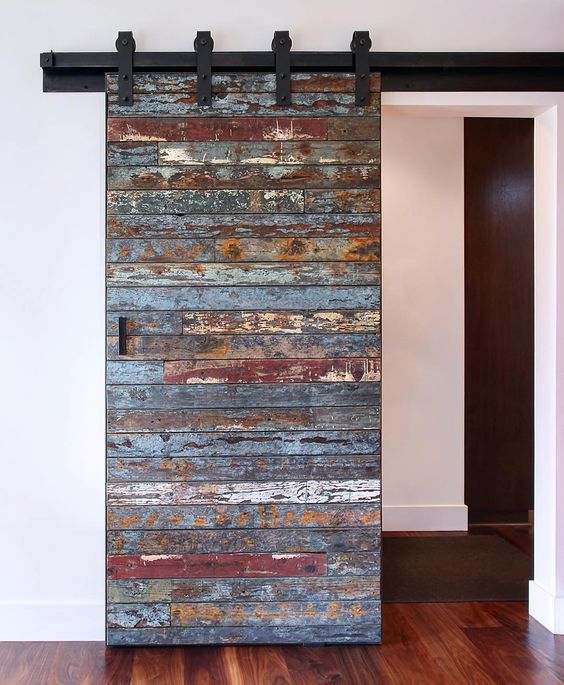 11. Door Transformation
Transform an old door into something new with vintage pieces of hardware. Idea from My Altered State .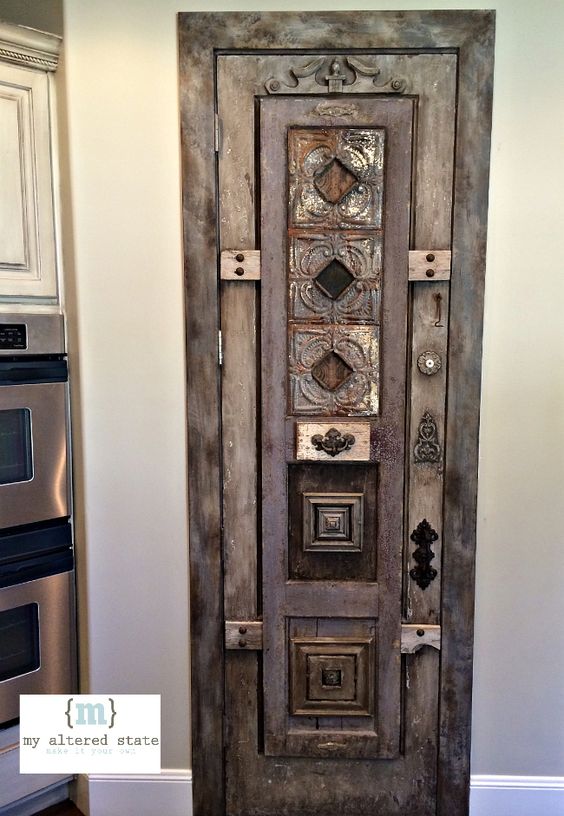 12. Chalkboard Paint
Turn your ordinary pantry door into an erasable grocery list. There isn't a better way to "stay on top" of your grocery list!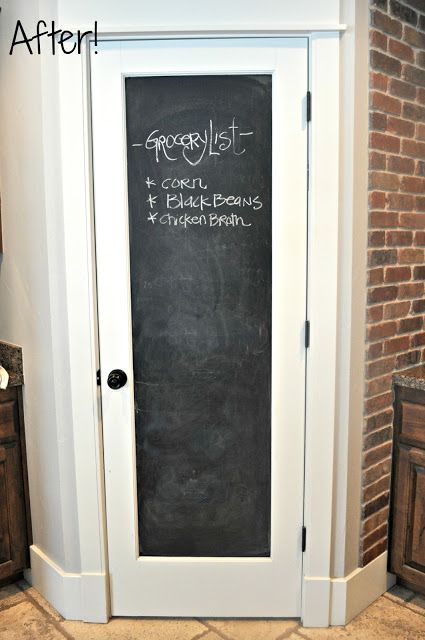 13. Picture Frame
Turn an old door into a wall length picture frame. This frame from Country Living mixes black and white with colored photographs and the contrast is great.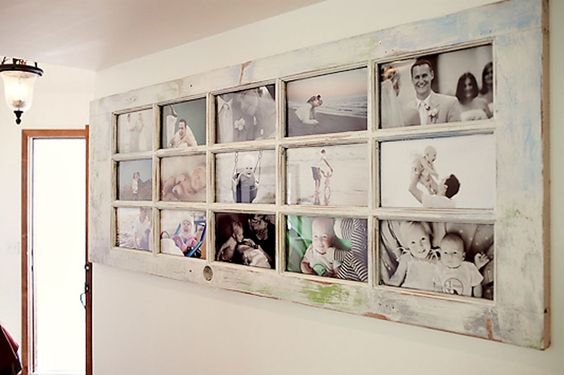 14.Decorate With Maps
If you are looking for more privacy than a glass door can give you. Cover the panes with a map. It's a great way to keep a private area secluded, and it is a fun decorative touch.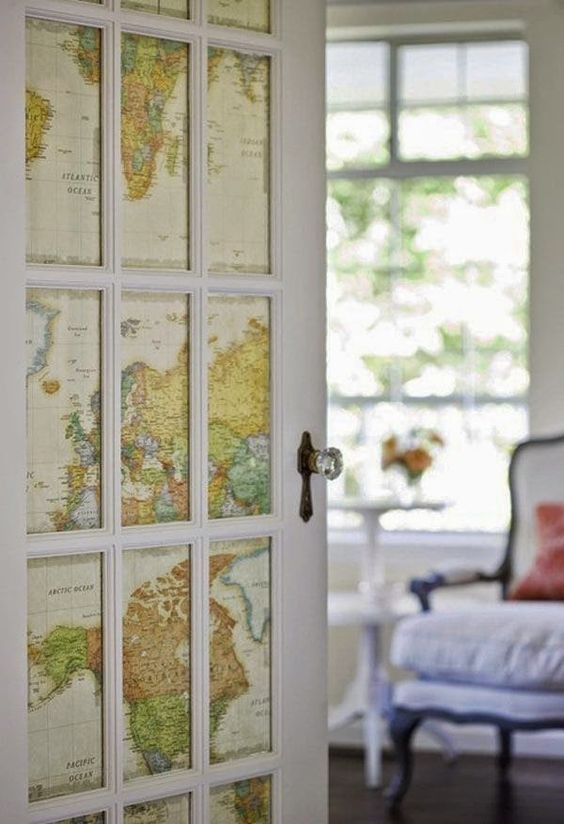 15. Wood Carvings
Make a statement with this intricately carved door from Apartment Therapy.