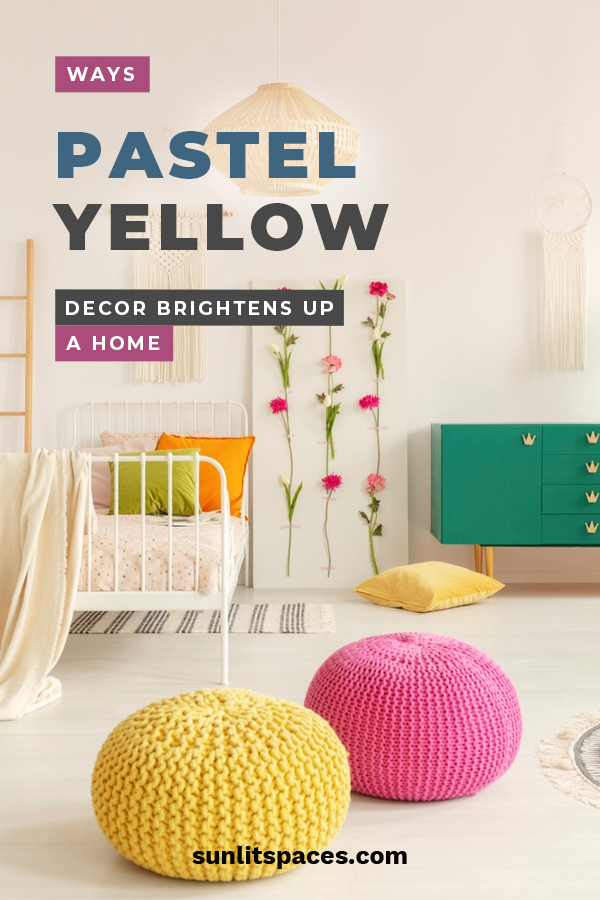 Pastel yellow decor has a way of brightening up even the most blah room in a home. Think about it–who can resist a sunny pastel yellow either outside or in? It has a way of bringing a smile to your face and a brighter feel to any room. Let's look at the ways pastel yellow decor brightens up a home.
Ways Pastel Yellow Decor Brightens Up a Home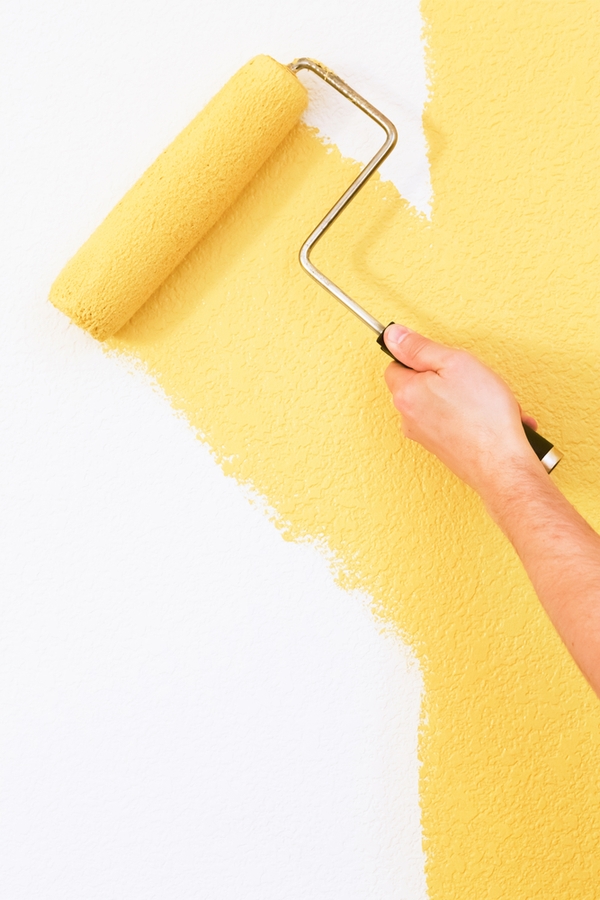 I once painted an entire room in a buttery yellow and I loved it! But you don't have to paint an entire room in pastel yellow if you don't want to. That's just one way to brighten a home. Try painting one wall pastel yellow to get a subtle brightening effect, without it taking over the entire space. Do you have some plain white tile you wish you could change? Try painting it–in a pastel yellow!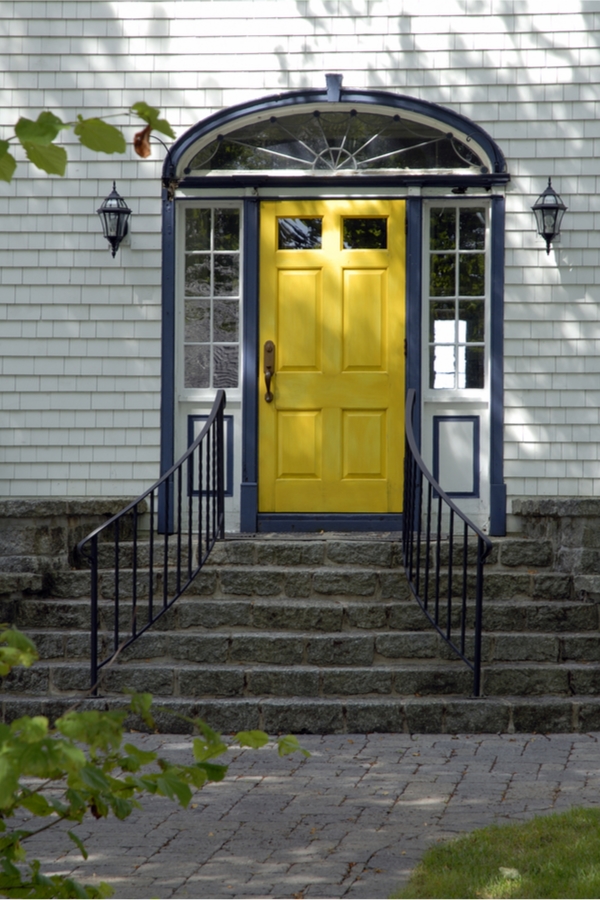 While you're painting, consider brightening up your front entrance with a pastel yellow front door. My neighbor actually has a yellow door, and it's extremely appealing! If it would go with the rest of my exterior, I'd do it myself in a heart beat.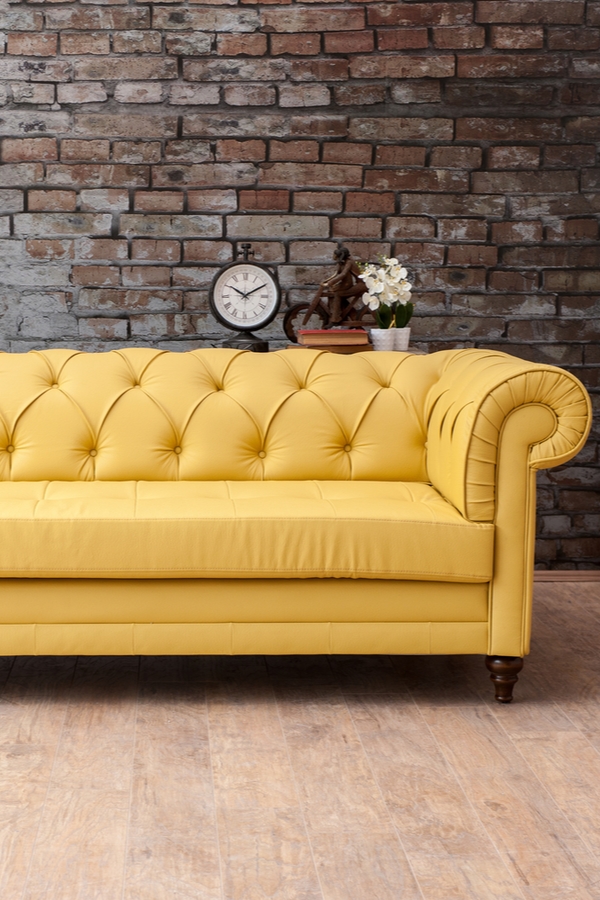 Another way to brighten up your home decor is with a pastel yellow piece of furniture. I love this tufted sofa and how well it pairs with the rustic brick accent wall and hardwood floor. Check out this pastel yellow accent chair available right at Amazon.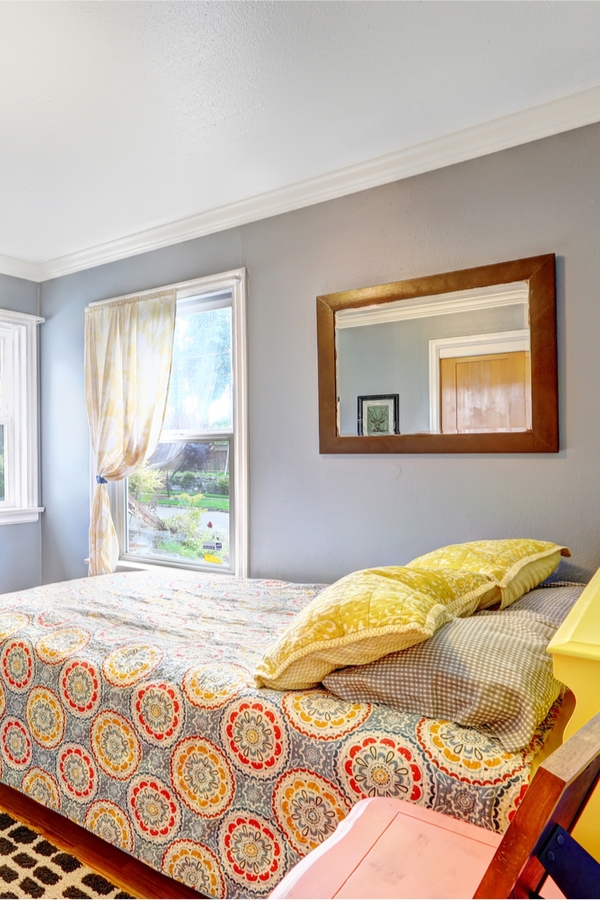 One of the benefits of gray walls is that you can choose an array of accent colors to pair it with–including pastel yellow. This sunny little bedroom is the perfect example of how well gray and pastel yellow work together. The headboard is painted pastel yellow, and the color is echoed in the pillows, bedspread and curtains.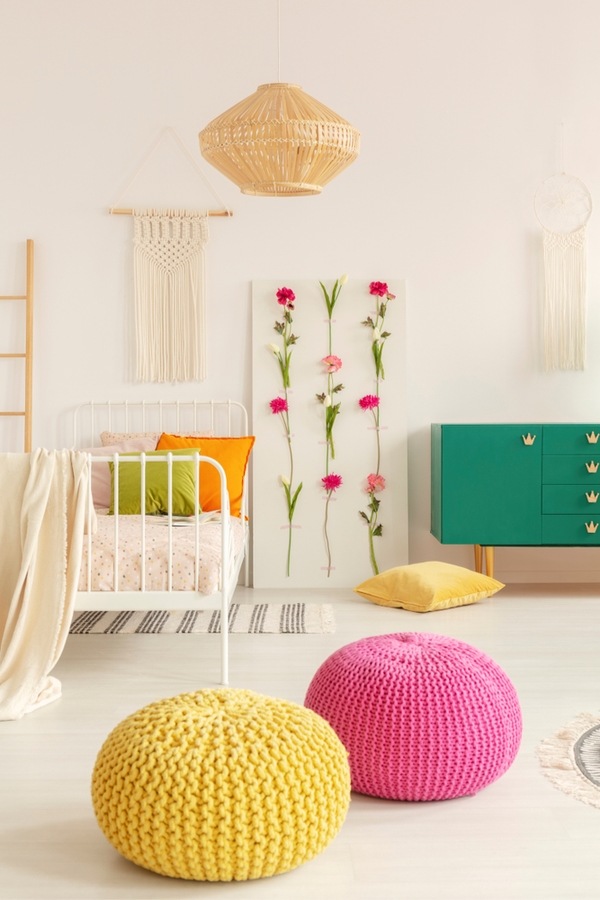 I like this example of ways pastel yellow decor brightens up a home because it shows varying shades of pastel yellow. It can be hard to find pastel yellow accessories that match exactly, so don't be afraid to mix it up a little with everything from beige to mustard, and even orange. It works!
How are you going to use pastel yellow decor to brighten up your own home?