What is a furniture flip? Basically, it's just a fancier phrase for repurposing a piece of furniture into something else, or giving it new life with a makeover. No matter what you call it, furniture flipping can be a fun and budget-friendly DIY project. Stick around while I show you 10 examples of budget-friendly furniture flips to love!
1. Do you have a dresser you don't need anymore? Just do a budget-friendly furniture flip, and that dresser becomes a very useful entertainment center. It's almost unrecognizable!
2. This used to be a tired old desk, but a new coat of paint and some really cool copper handles gave it whole new life!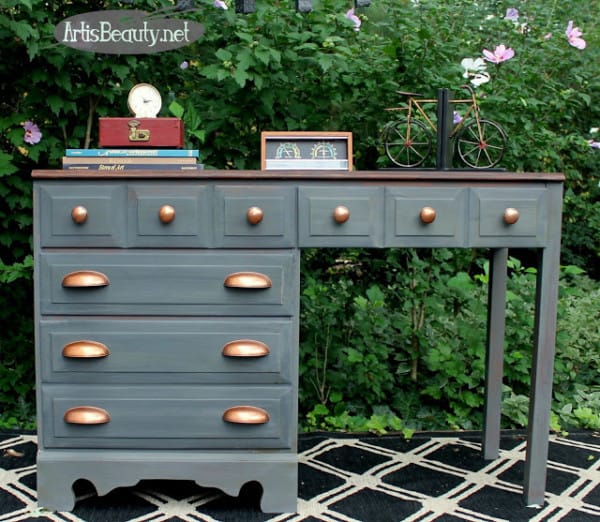 3. An old door can become a number of new things. One of them is a hall tree with real character.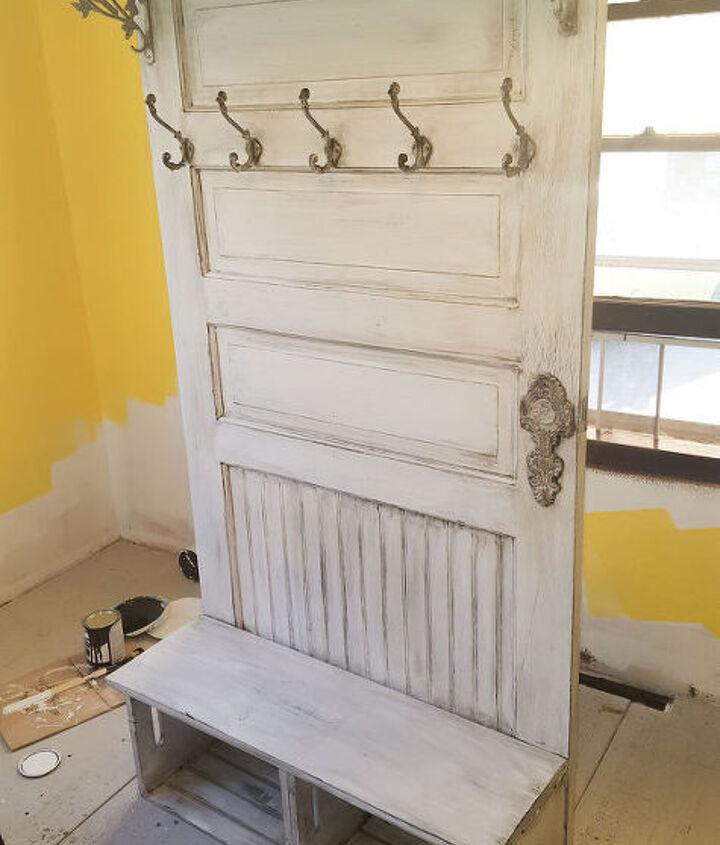 4. An old file cabinet doesn't have to be so boring. Add some paint and a couple of dollar store picture frames, and you've got a classy file cabinet!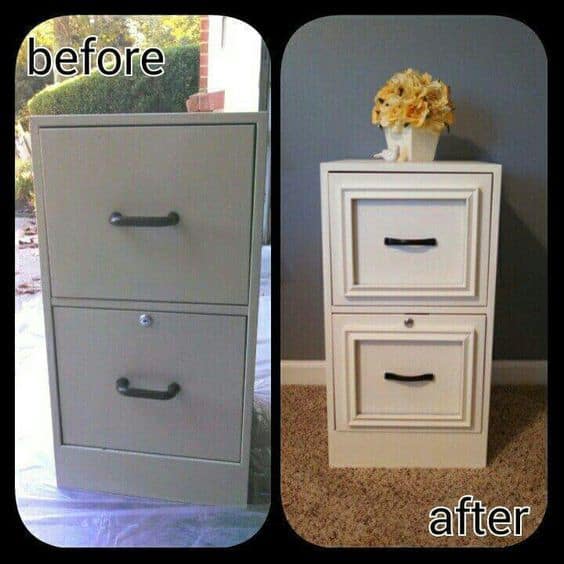 5. Look what you can do with a $10 cabinet from Goodwill! The makeover on this piece is nothing short of amazing.
6. A dated entertainment console becomes a child's armoire. It's perfect to hold all the things that don't fit in the closet.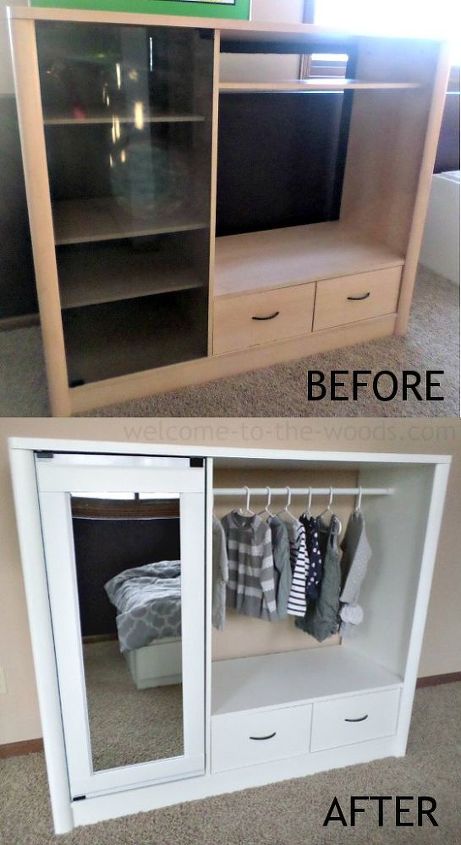 7. A vintage desk gets new life as two new nightstands. Don't be intimidated–this project is completely doable!
8. Some furniture flips are imagination at its best. Take this dresser-turned-Volkwagen Bus for example. So creative!
9. Furniture flips don't have to involve large pieces of furniture. If you want to start small, try something like this lamp that was transformed into a memo chalkboard.
10. Take a vintage style washtub up a few notches by flipping it into a rustic kitchen island.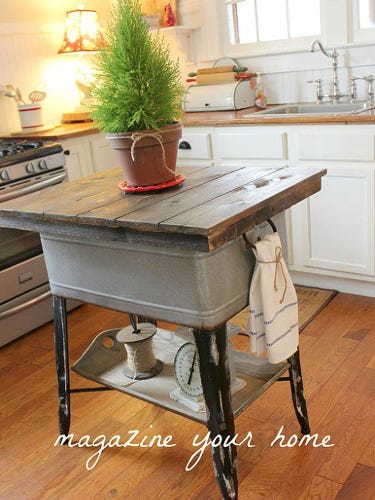 Click these links to see more on the budget-friendly furniture flips featured in this post:
At the Park's dresser turned TV stand
Art is Life gray and copper desk makeover
Hometalk old door upcycle
Flea Market Flipper file cabinet upgrade
Centsational Style cabinet makeover
Hometalk Entertainment center to child's armoire
Reality Daydream desk into two nightstands
Country Living Volkswagen Bus dresser
Confessions of a Serial DIYer lamp into memo chalkboard
Country Living washtub turned kitchen island