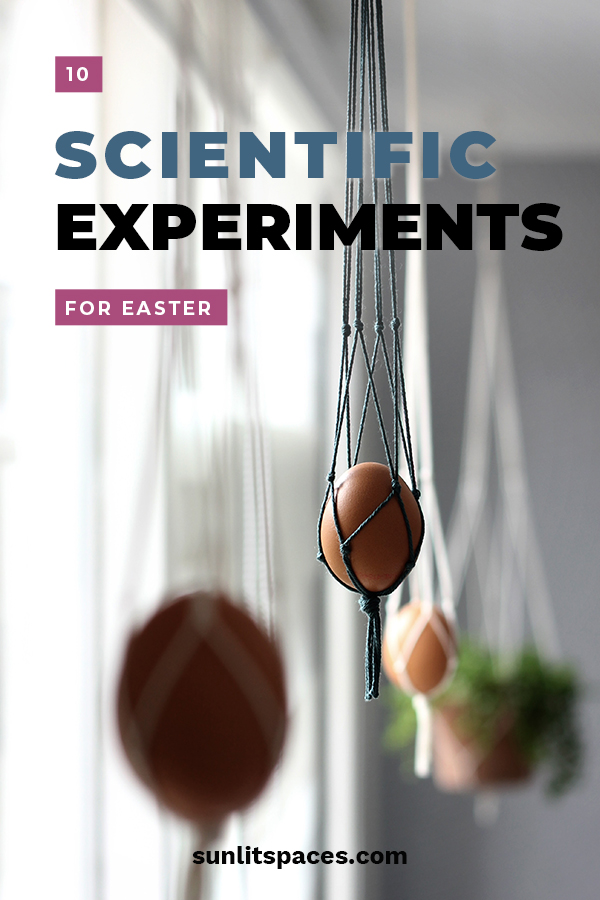 Spring is coming, and that means it's also Easter time. Instead of doing some just-for-fun Easter crafts with the kids, this year let the kids try having fun while they also learn something. I found some Easter science experiments for kids that will fit the bill. Check them out!
1.Remember learning how to make crystals with pipe cleaners as a kid? I do. Switch it up for Easter by first shaping the pipe cleaners into Easter egg shapes. Then continue with the crystal experiment as before. When they're done, these make a lovely decoration for the kids to hang in a window.
2. Kids learn problem solving critical thinking skills from egg drop experiments. It's so easy to incorporate this for an Easter activity!
3. Don't just dye eggs, dye eggs like a mad scientist! These volcano eggs are fun and look amazing.
4. The kids won't believe this is possible, so that will make it doubly fun when you show them it is!
5. You'll need baking soda to experiment with frozen, fizzy eggs.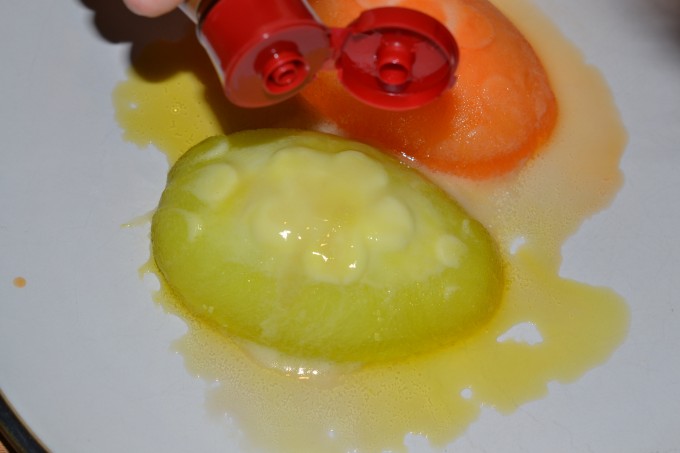 6. Experiment with launching plastic Easter eggs. You'll find all the plastic eggs you need for this at Dollar Tree.
 7. Sound matching is a fun learning activity for preschoolers. Hide various objects inside plastic eggs, then have the kiddos shake them, listen, and try to guess what is inside.
8. Grow crystals on real egg shells with Borax.
9. Make some magic eggs that foam, and some that "hatch." It's easy with baking soda, water and dish soap. And vinegar is what makes the magic happen. This is a science experiment perfect for kids.
10. Last, but not least, are these magical glow-in-the-dark Easter eggs. It's easier than you think and Dollar Tree has everything you need.
Click the links for tutorials on each science experiment in this post:
Fantastic Fun and Learning Easter egg crystals
Buggy & Buddy egg drop challenge
Housing a Forest volcano Easter eggs
Playdough to Plato walking on eggs
Science Sparks frozen fizzy eggs
Inspiration Laboratories egg launching experiment
Gift of Curiosity sound matching game
Little Bins for Little Hands crystal eggs
Fun at Home with Kids magic eggs two ways
Dollar Tree glow-in-the-dark Easter eggs