Beautiful dishes are a dying breed, but they can make for beautiful décor and can be upcycled in handy ways too! The good news is, you can probably get your hands on some antique dishes for a small amount of money by shopping thrift stores, garage/estate sales, and antique shops. Take a look at these great ways to use the fun dishes you find!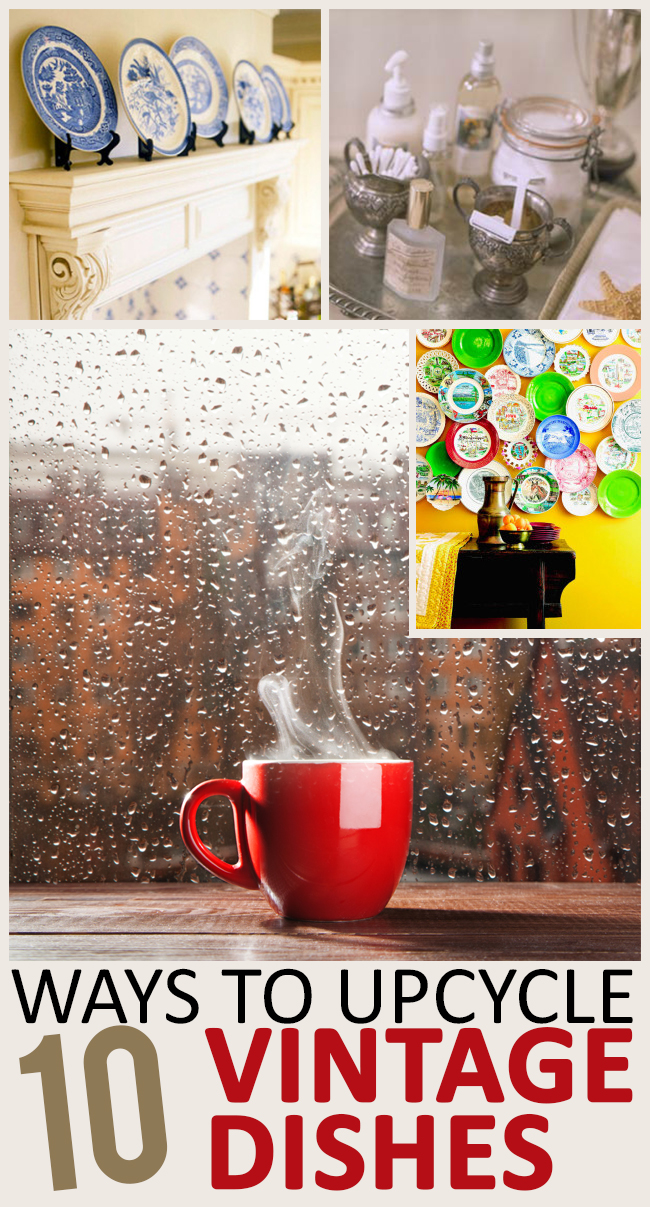 Use plate wall-hangers to create of floating look for your plate wall display.
I love blue willow dishes and I would love to have a collection of them someday. These are beautifully displayed atop a mantle on mini easels.
If you have quite a collection and you have the space to display them, dedicate a whole wall for this purpose. Paint the wall a complimentary or contrasting color from the dishes, mount several shelves, and display your collection.
Display dishes in a hutch with glass or chicken wire doors that can be seen through.
Use a vintage tray in the bathroom to hold jars, tins, bottles, and other containers.
Use antique spoons as garden markers—stamp plant names into the rounded out part with a metal stamper.
Turn a small vintage serving dish or gravy boat into a faux bird's nest.
Hot glue an antique plate onto a candlestick to use as a cake plate or treat tray—I think I might make one to use just as a centerpiece for my dining room table. You can make it one or several layers.
Hang adorable antique tea cups from hooks, maybe even inside a frame if you like.
Turn a vintage plate into a cute clock. Instructions here.
Here are some great ideas for you to display or upcycle your vintage dishes!