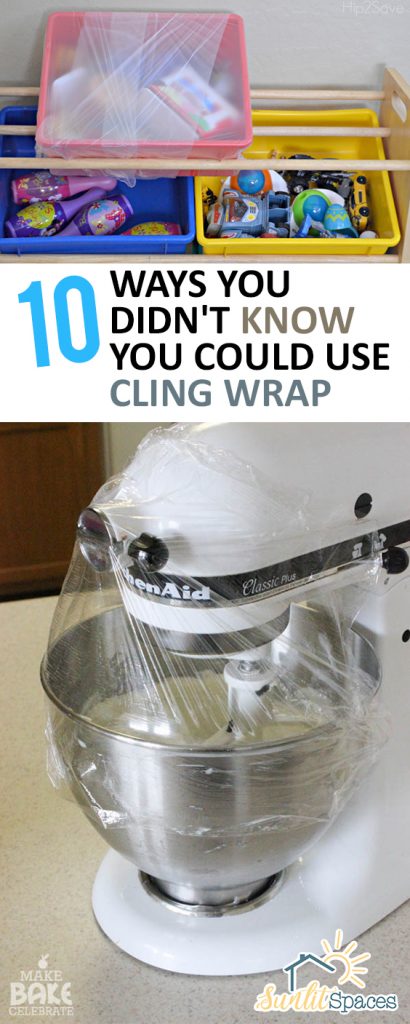 Cling Wrap isn't just for your food anymore. There are some great household tricks you can do with Cling Wrap, but don't just take my word for it. Keep reading to see 10 ways you didn't know you could use Cling Wrap!
1.Use the press-and-seal type of plastic wrap as a shelf liner in your refrigerator. Then next time you have a sticky spill, all you'll have to do is peel up the wrap and replace it with a new piece. So easy!
2. The next time you have a move, use Cling Wrap to make your life much easier! Paper and tape, or plastic wrap, is the perfect thing to wrap around your silverware trays and keep everything in place. No individual wrapping necessary!
3. Here's another moving tip: if you already have toys and other items inside plastic bins, just wrap those with plastic wrap to keep everything secure during the move.
4. The next time you make bread or mix up some powdered sugar frosting, use Cling Wrap to help keep the flour and powdered sugar in the bowl and off your surrounding surfaces.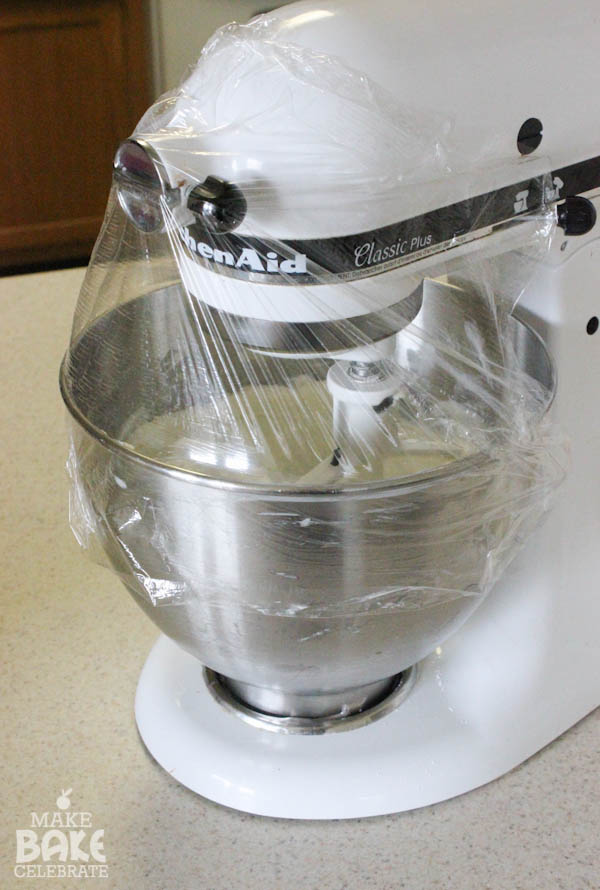 5. During your next paint project, use Cling Wrap when you need to take a break. Just cover your paint can and wrap up your paint brushes and rollers. They'll stay wet and fresh until you're ready to come back.
6. Get a marbled look on your next home manicure with Cling Wrap.
7. During your next vacation, protect your clothes from leaking toiletries. Just put a piece of Cling Wrap under the lids.
8. Got a case of drinks but no cooler? Grab some Cling Wrap, line the inside of the case, add ice, and you've got a DIY disposable way to cool those drinks down.
9. Use plastic wrap to protect your iPad, tablet or phone screen while you read that recipe you've got to have.
10. Make pie making less messy by rolling your crust between two sheets of Cling Wrap. Why didn't I think of that?
For these and more ideas, see the following links:
One Crazy House shelf liner
Hip 2 Save moving tips
Make Bake Celebrate mixing hack
Ugly Duckling House painting hack
Birchbox marble nails tutorial
Popsugar travel hacks
Glad 100 Ways to Get Glad