I don't know about you, but my cellphone isn't ever going to replace my wall calendar for keeping the entire family on track. Sometimes it's hard to find a wall calendar that everyone can use, so why not try making your own? Here are 11 quick and easy DIY wall calendar projects to convince you to organize every aspect of your life.
1. Here's an easy DIY wall calendar that is also ultra chic. Use chalkboard tape to create your calendar on a blank wall space, and customize it as you like.
2. Love this hand-stamped wood calendar that would look amazing on any wall. You could always gift it to your favorite teacher!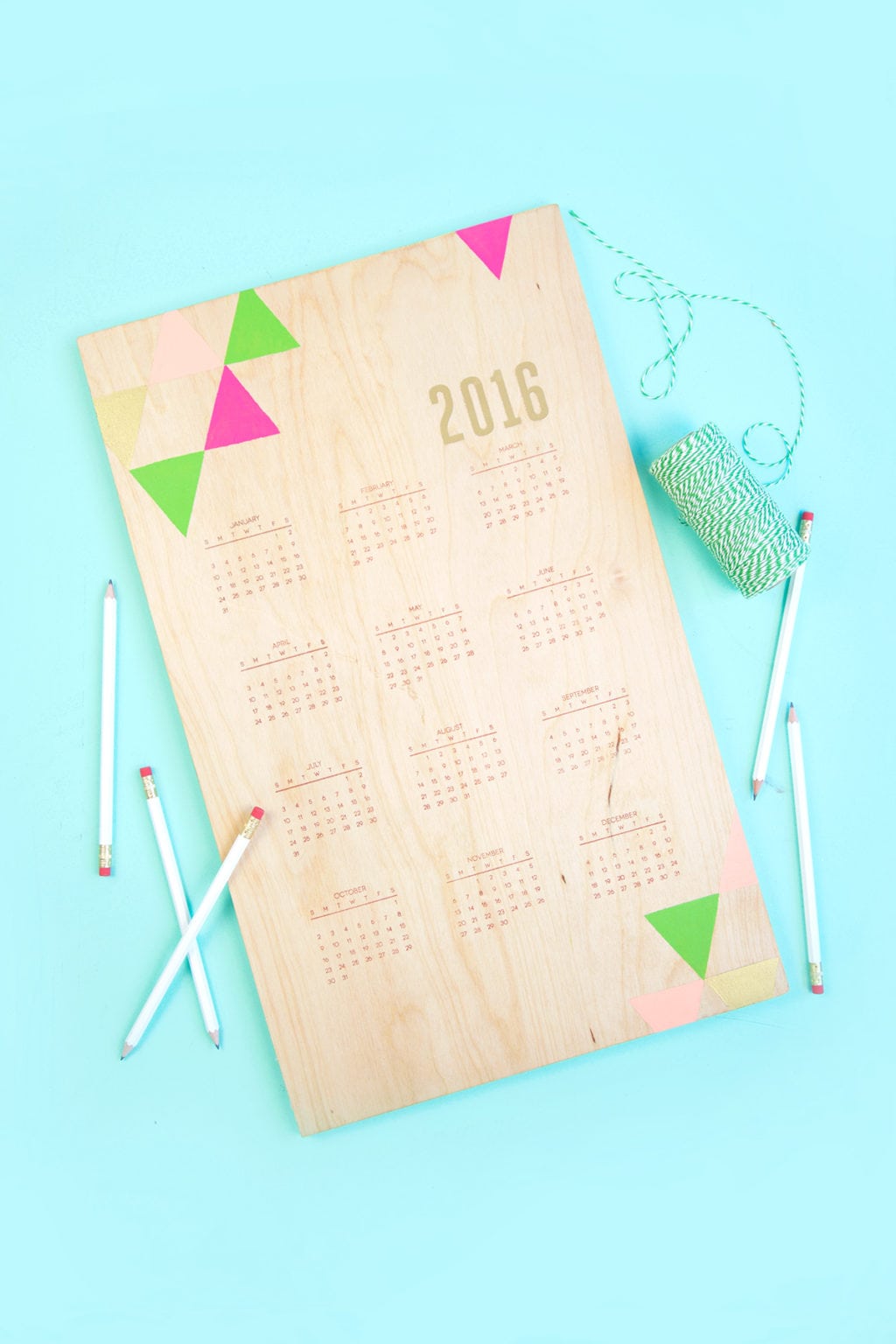 3. How adorable is this black & white calendar personalized with your favorite photos?
4. This lucite wall calendar changes for each month. Love how it just melts into the décor!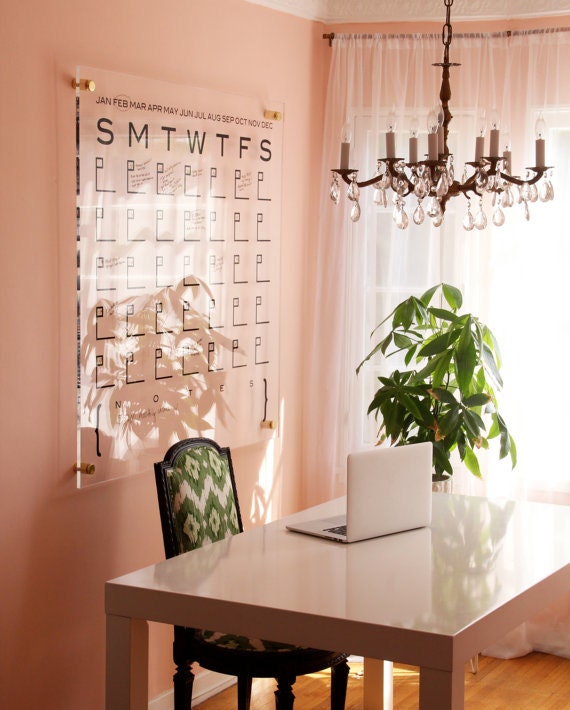 5. Use masking tape to create a DIY wall calendar in minutes. Use your favorite colors to make it your own.
6. Grab a stack of old paint chips and make this colorful calendar. You could also mount it on corkboard instead of in a frame.
7. Utilize some of those Instagram photos you post, and turn them into a 12-month wall calendar.
8. Here's a really cute canvas wall calendar you can make and customize from month to month.
9. What could be easier than a free printable wall calendar from Studio DIY? Just download, print and go.
10. Over at The Cottage Market, see how you can turn an entire wall into a chalkboard calendar. I love the chunky gold letters. Awesome!
11. Here's an awesome magnetic chalkboard calendar, with cute magnets for the dates. See more at The 36th Avenue.
11. If chalkboard isn't for you, but you like the magnetic aspect, here's a white board version of the magnetic wall calendar by The 36th Avenue. Washi tape is what makes it so colorful.