One of my favorite Halloween memories is when I was 7 and my brother was about 5.  My mom (of 5 kids) had an exceptionally busy Halloween season and really procrastinated the "costume planning".  We all wore older costumes from years past (whichever one fit).  My poor brother really had nothing to wear.  So, with all the confidence in the world, she started concocting some sort of costume with a white sheet, some white paint and a leftover spider web.  He looks so sour in every single picture and is really put out by the "costume" choice.  I can still hear him explain to people that he was a "cloud" with his grumpy face and cute little boy lisp.  Mom fail.
So, now that it is October (already!) it is time to start concocting costume ideas. If your kids are tired of the typical witch, ghost, goblin, etc., here are some costume ideas that are sure to earn some "ooo's and awe's"—and maybe some extra candy!

Lego
For a Lego-loving child, this costume is made from painted cardboard boxes and plastic cups of a matching color. Paint it any Lego color your child wants so that they can have a great Halloween costume that they love.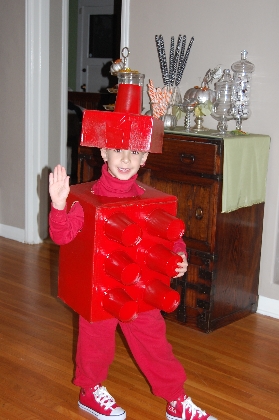 Hot Air Balloon
Okay, this is too cute. Made from a regular basket and an extra large balloon. Full tutorial here. Paint the balloon fun colors and patterns to really let your kid stand out! You can try a variation of this to get the balloon house from "Up", but you'll have to customize the directions a little bit.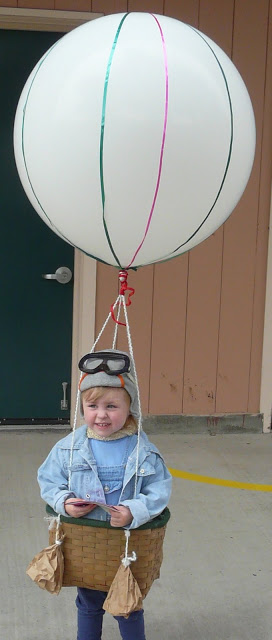 Cotton Candy
 Looks good enough to taste! This adorable costume is made from cellophane, pink felt, and tissue paper.If color is a deal breaker or maker for your kid, then you can try blue, green, or even yellow to make it how they like it. Instructions here.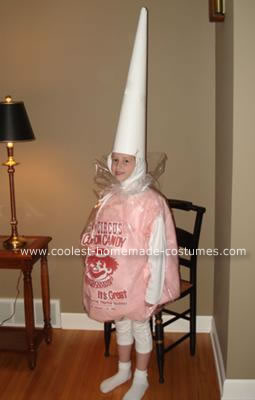 Pumpkin on-the-way
 Dress up you little one who's on the way! If you're a pregnant mommy, wear an orange shirt and use black paper cutouts to make a jack o' lantern face on your protruding belly. It's a fun and simple Halloween costume that everyone is sure to love!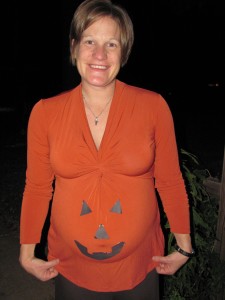 Baby Chicken
 I love this costume from Martha Stewart! Perfect for a toddler or young child. There are actually a lot of different ways to make this costume, so choose one that fits your schedule and your budget. Full tutorial here.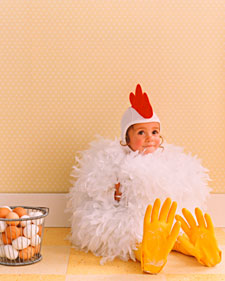 Rocket Man
An adorable (and simple) costume for your aspiring astronaut. The rockets may be a little exaggerated, but hey, it's Halloween and your imagination is the limit! The reflective tape is also great for keeping track of your child out during trick-or-treating. Instructions here.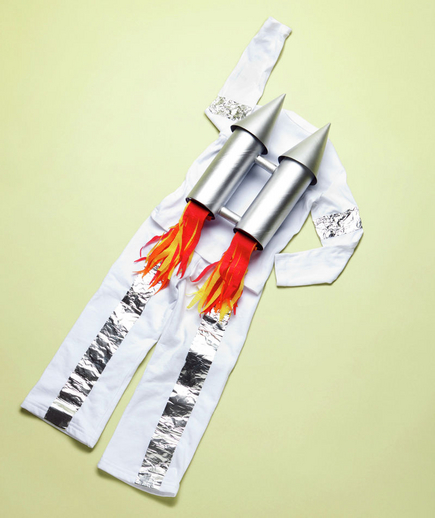 This Little Piggy
Complete with piggy nose and ears, of course! Find out how to make it here. It's actually pretty easy and doesn't require a lot of extra material since the clothes and towels are probably something you already have laying around the house.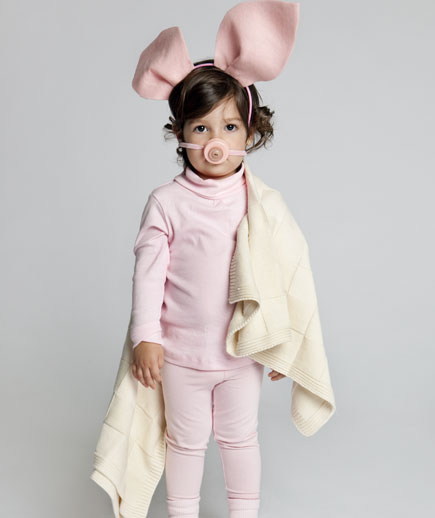 Bubble Bath
This is a great costume and there are actually tons of ways to make it. The bare necessities are really just white balloons, but you can spruce it up with rubber duckies, shower caps and towels, and even a little tub if you want! Just be creative and have fun!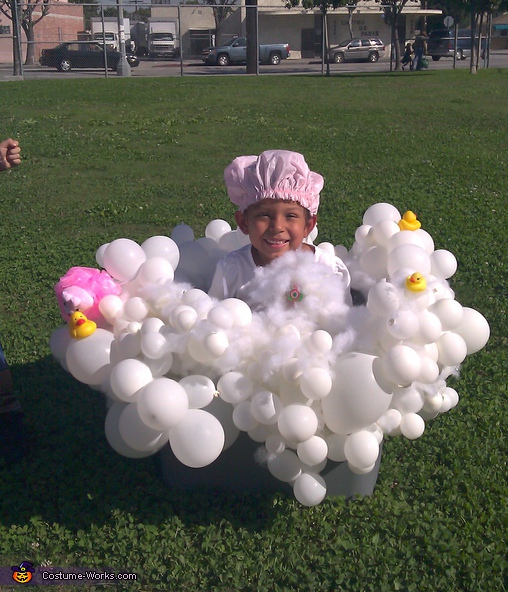 Cats and Dogs
This is such a cute and simple costume to make! All you really need to do is cut out the cat and dog shapes and you're good to go. Just dress your child up in rain gear and give them an umbrella. If you want, you can cut the animals shapes on different colored paper to give it a more fun and colorful look.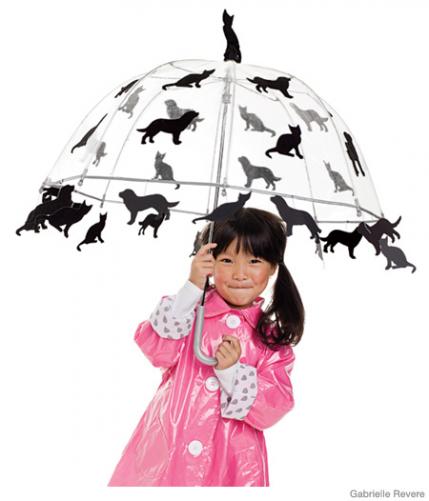 Spelling Bee
Cute AND a clever play on words! This spelling bee costume is pretty simple and doesn't require a lot of time or money. Spell words on the costume like "bug", "wings" and other bee and insect related words. For even more fun, give your bee a little stinger that they're sure to love!
Detective
What better costume for Halloween than a fun detective? Your little one can go around finding clues and solving cases the whole day! The best part is that you probably have most of the material (if not all of it) already in your house!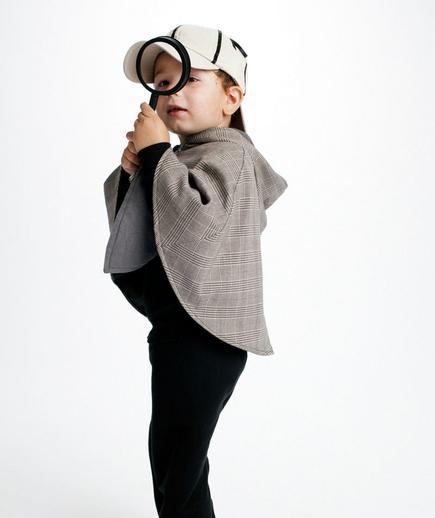 Little Miss Sunshine
How adorable is this costume! Pretty much just dress your child in a bunch of yellow clothes, add a fun yellow crown and sun emblem, and finish it off with a cute little sash. Not only will she love her costume, but everyone else is sure to love it too!