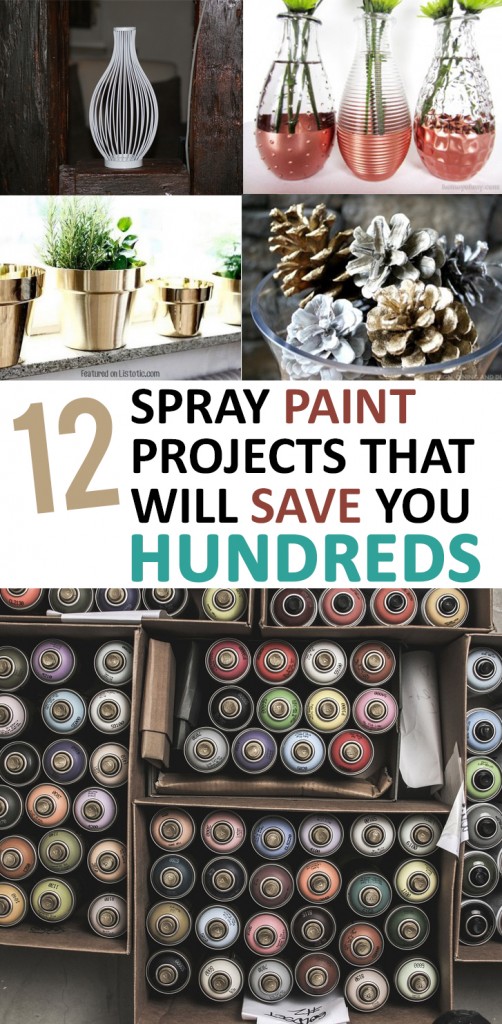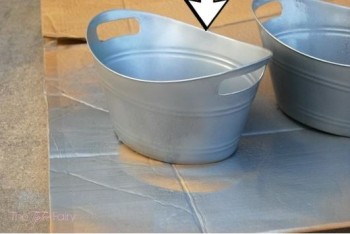 Turn old and boring plastic tubs into these great look-alike galvanized tubs! You just spray them down with metallic spray paint and you're good to go!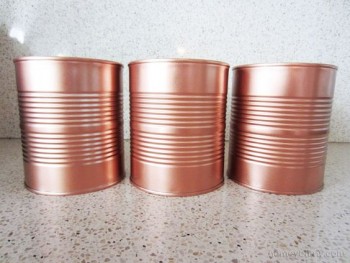 Take your aluminum cans and spray paint them with the copper spray paint to look like classy and rustic copper containers! Add chalkboard labels to make them even cuter.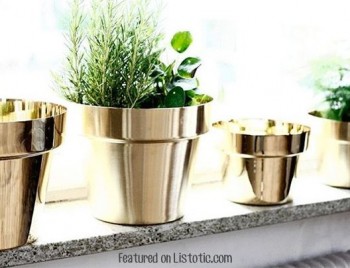 Grab some terra cotta pots and then use metallic spray paint (or whatever other kind you want) to get these great looking planters. The metal really goes well with the natural elements.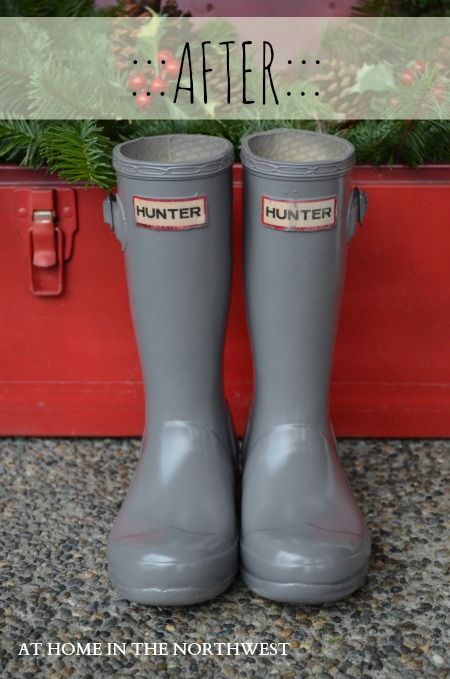 Update your rain boots with some spray paint! You can take an old pair and make them look brand new with this idea. So great!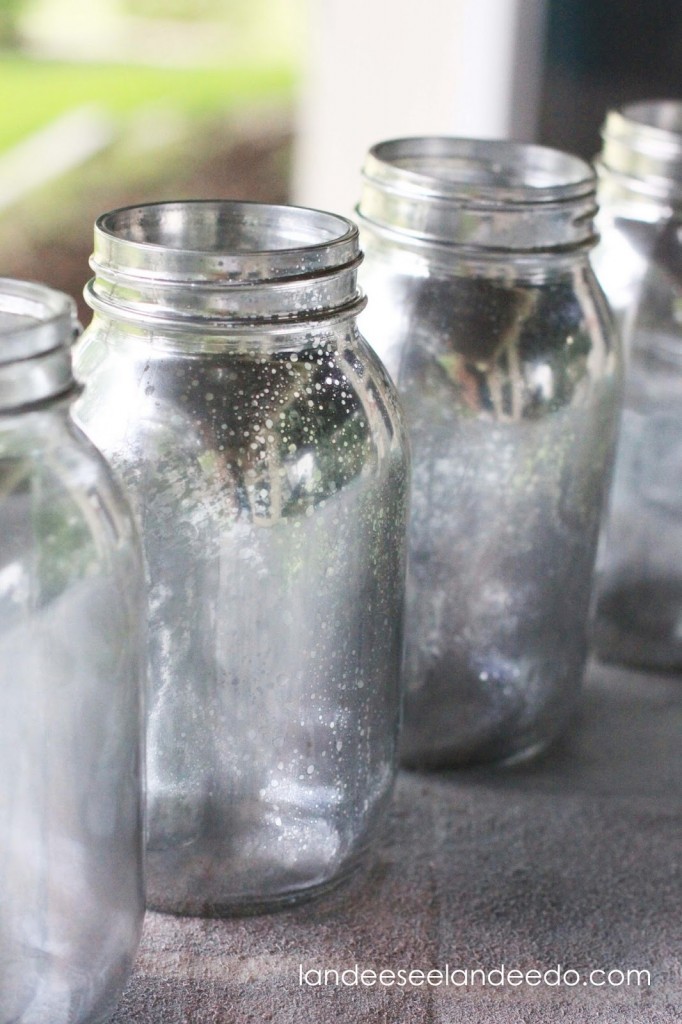 Using the glass spray paint, you can turn nearly any container into a mercury glass container! It looks great, is classy, and is way cheaper than actually mercury glass.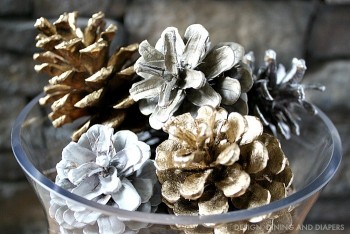 Need a quick holiday decoration? Spray paint some pinecones gold and silver and put them in a bowl or vase for a festive decoration!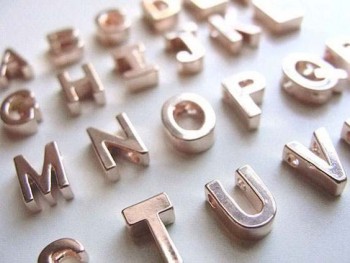 Tired of those old and ugly letters on your fridge? Well, spray paint them gold and they'll look so much classier up there on the fridge!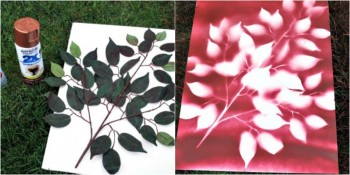 Make your own artwork with some plants and spray paint! Just put the plant on a blank canvas, spray paint them, and you have some art!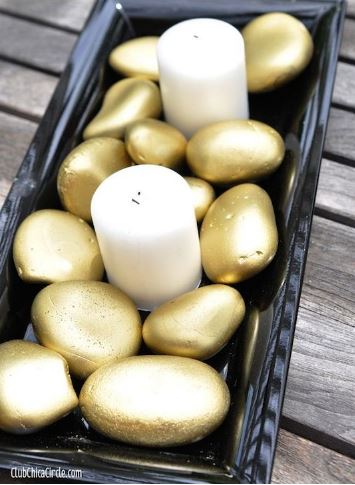 Add a nice spa feel to any room by spray painting some rocks! The gold goes well with natural colors and items (like candles and wood), so it's a great addition!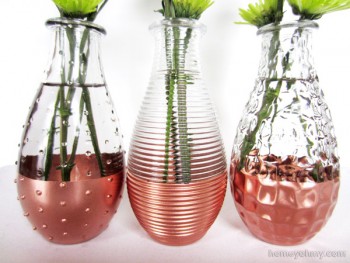 Add some style and personality to your jars and vases by spraying them! These color dipped vases look great and are fun to make!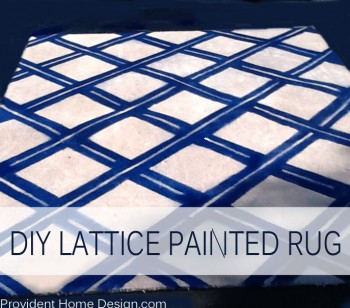 Turn an old and boring rug into a fun and vibrant one! You can actually use spray paint to make a whole new rug for your home!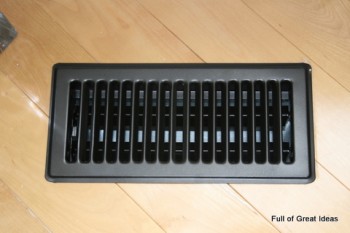 No need to keep those old and boring vent covers around. Instead of the ugly ones, spray paint them to look classy and match the rest of your home!