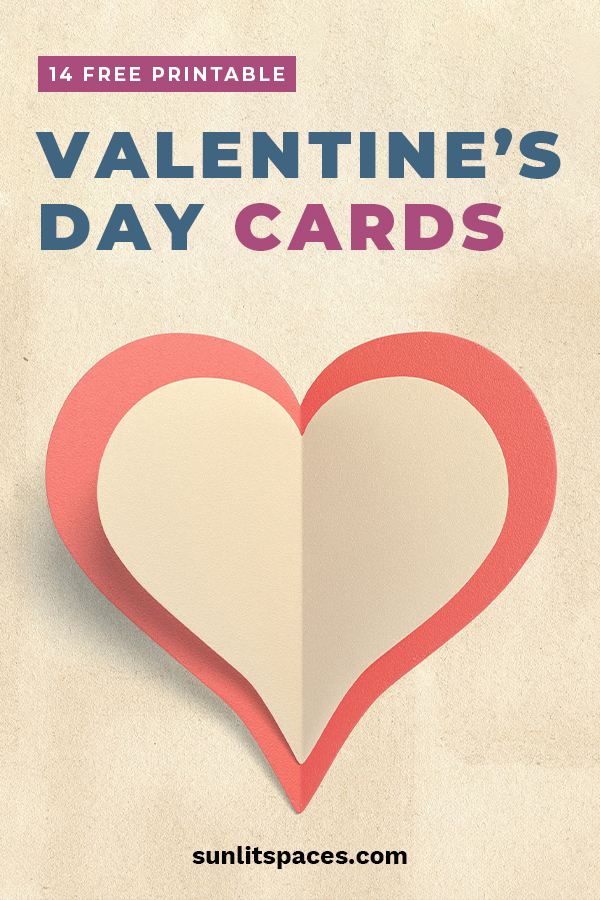 1. These free printable cards from Muffin Grayson will fit in a 5 1/2-inch envelope. There's an adorable design for you!
2. Say it like it is with these free printables from Glitter and Bow.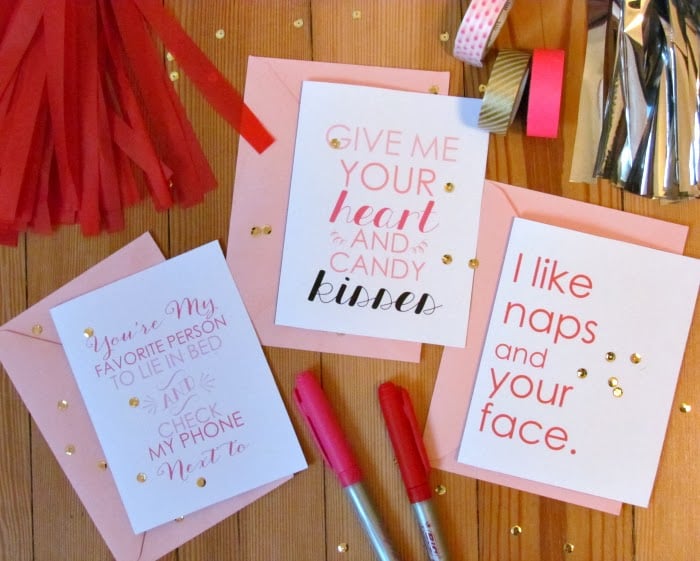 3. Use this free download from Lemon Squeezy. Just attach your love's favorite sweet treat and you're ready to deliver.
4. You can find the download for these adorable Valentine postcards over at Muffin Grayson. Just fill it with your thoughts and stick it in the mail.
5. This is just one of two cute Valentines Day card options you can print over at Lula Louise.
6. Your kids will "snap" at the chance to give these Valentines to their friends at school. Get the free printable from Skip to My Lou.
7. Love these printables from Pumpkins and Posies! Your valentine will certainly feel the love with any one of these.
8. A box of conversation hearts is the perfect accompaniment to this printable from Bunny Cakes.
9. Add your own pencil and Washi tape to this cute and unique design from Eat Drink Chic, then your Valentine can literally "make you blush." This might be my favorite!
10. How awesome is this Valentine flipbook? It's also a free download!
11. You too can create a popup Valentines Day card for your love with help from MinieCo. You can even fill the popup heart with confetti.
12. With just a little bit of stitch work, you can create this Hearts Stitched Together card from Dandee Designs. This is one to save!
13. This freebie from 74 Lime Lane is right on trend and perfect for any time of year.
14. Even if you think of yourself as a nerd, Digital Mom Blog has you covered with these "nerdy" valentine creations.