Decorating for Christmas can get hectic and incredibly expensive in a hurry. You don't need to break the bank in order to have some great seasonal decorations; in fact, you can save some money and build great family memories by making your own wreaths. Here are just a few amazing Christmas wreath ideas for you!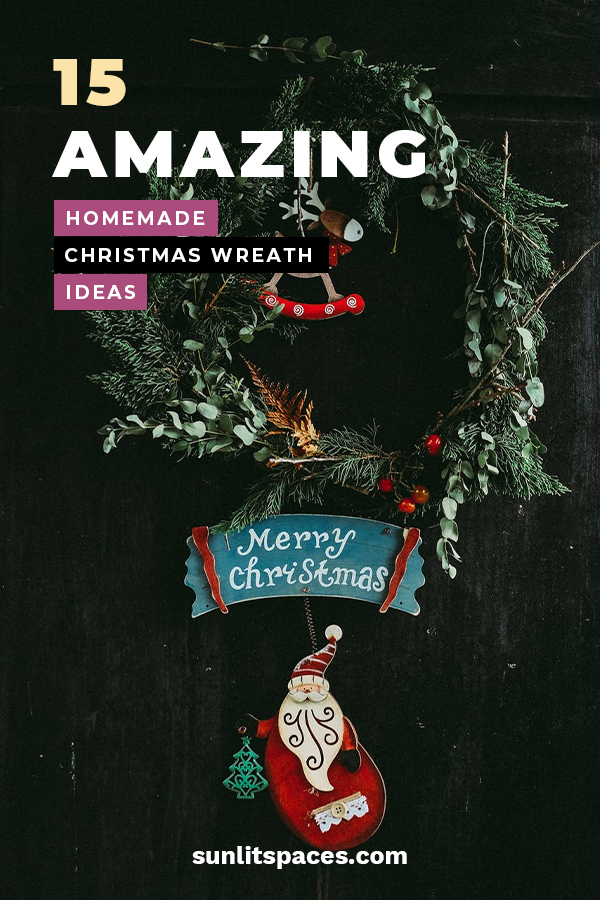 I absolutely love this DIY wreath idea from Moody Mooch.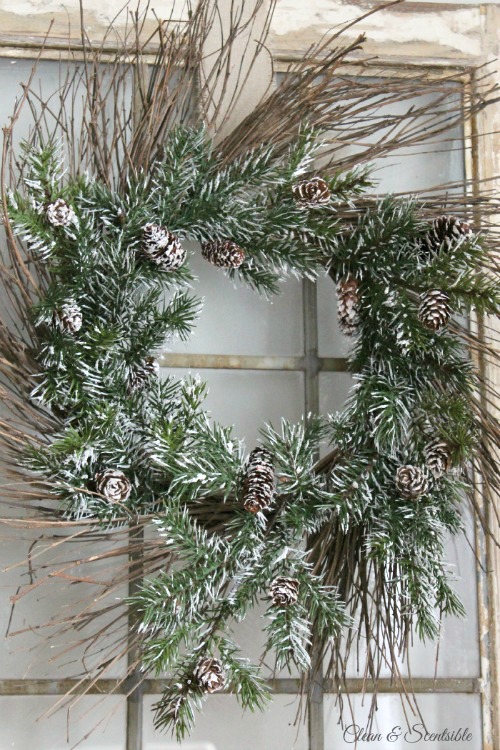 Make a wreath out of wonderful felt decorations that look like all sorts of Christmas goodies! Candy canes, gingerbread men, cupcakes, and any other delicious treat that fits the season is a great place to start. Purchase here!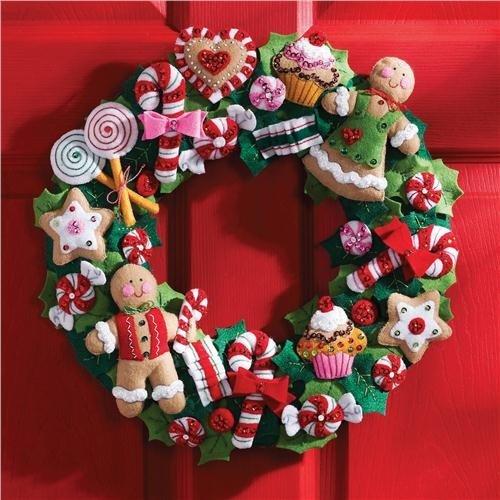 Berries, especially colorful ones, are a great material to use to make wreaths and spruce up your home with color and decoration. Make wreaths of purely one berry or, if you want, combine a few different berries together.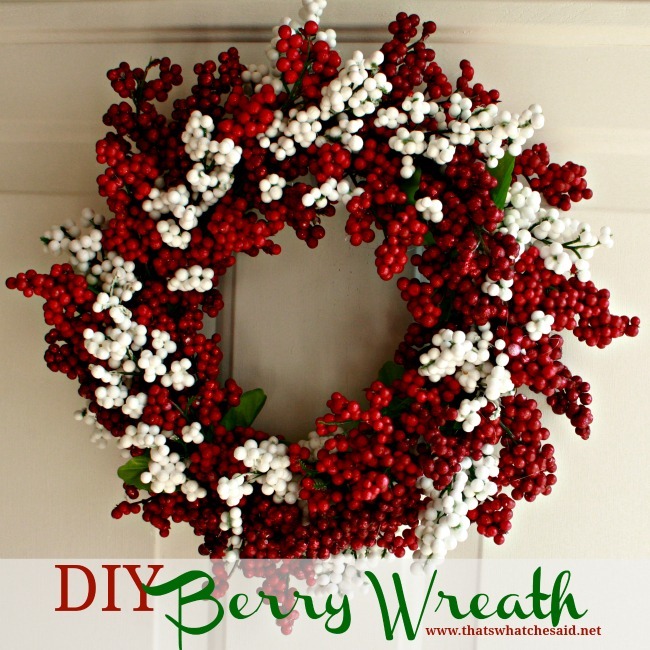 Not only is a wreath Christmas themed, but to take it to the next level then make a wreath out of Christmas ornaments! Gluing is going to be your best option, but you can arrange them together however you want.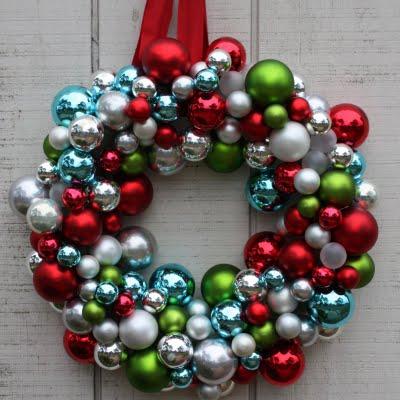 Burlap isn't used often in Christmas decorations, but it really goes well with lots of other Christmas themes and colors. Make a wreath out of burlap and then add embellishments like berries and flowers.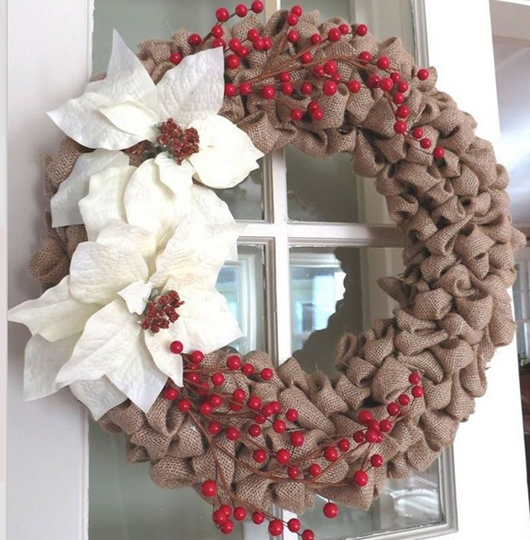 Ribbon
It seems that ribbon has hundreds of different uses, especially when it comes to Christmas decorations. Believe it or not, you can make a whole wreath out of a few strands of ribbons. Go ahead and give it a try!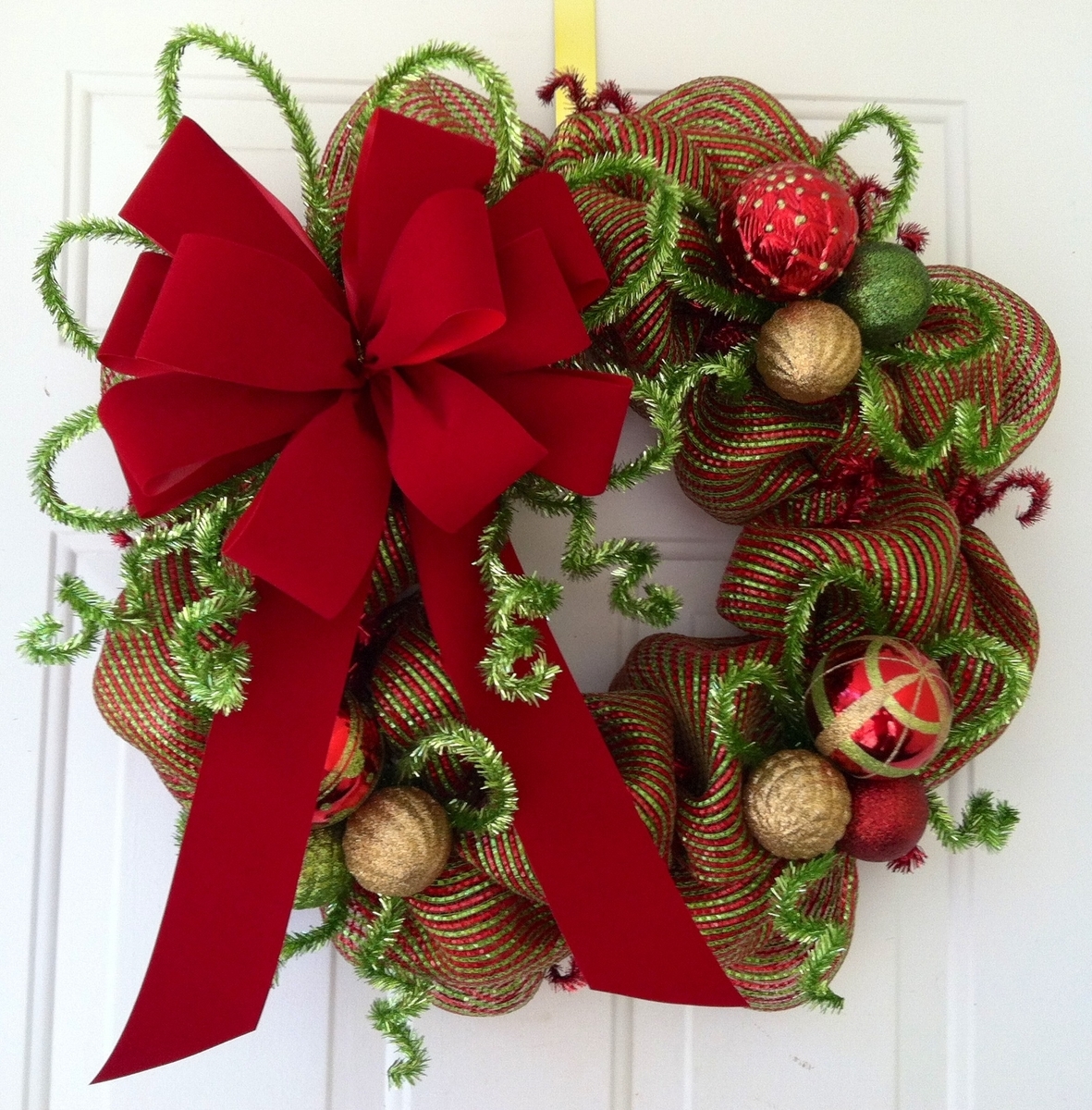 Moss
When winter comes around, it's often accompanied with bleak and dreary colors and weather. Add some color back into the world with a beautiful green moss wreath! You can hang it on your door or anywhere inside.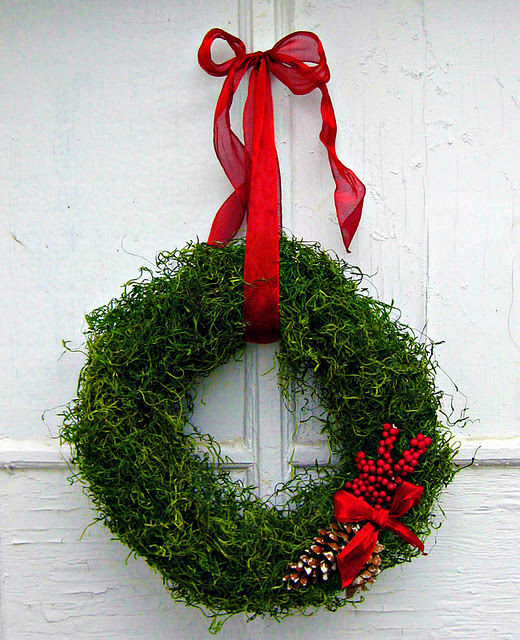 Napkins
This may seem a little unconventional, but a napkin wreath can be truly stunning. You can use Christmas-themed napkins if you want, but any napkin that has a refined pattern can really do.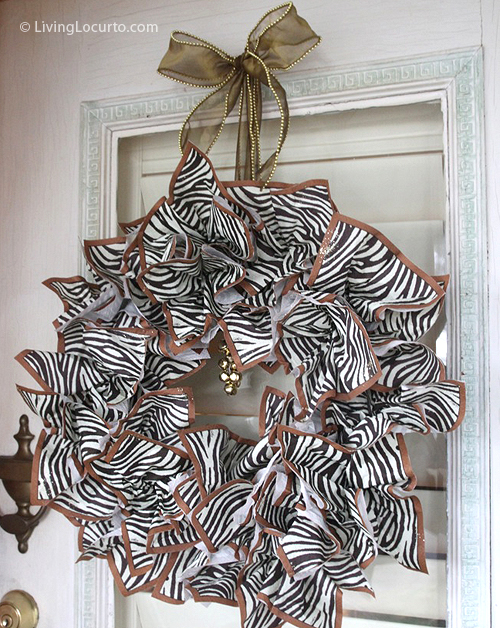 Peppermint
Peppermints are a great Christmas treat, but they can also be used as decorations! Take a simple wreath (foam, wood, or simple framing) and glue peppermints across its surface to get this great idea!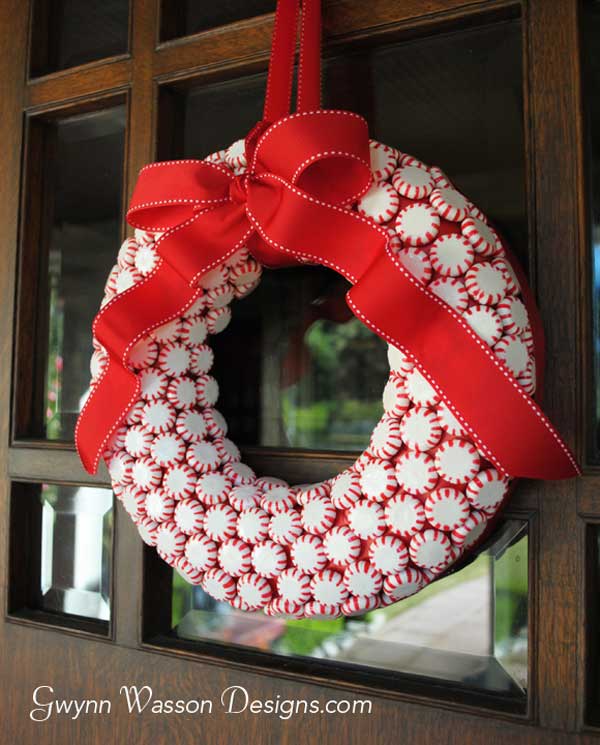 Candy Canes
If you want a great candy wreath, then make one out of candy canes! It's incredibly simple to make, and all you need are candy canes and some tape or glue. Add a centerpiece with a Christmas quote to make it even better.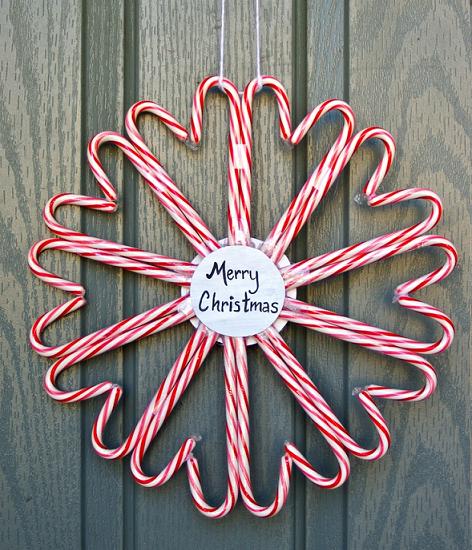 Yarn Ball
This is actually a design that's picking up popularity and looks especially good when used as a Christmas decoration. Combine the balls of yarn with ornaments to provide a difference in texture and material.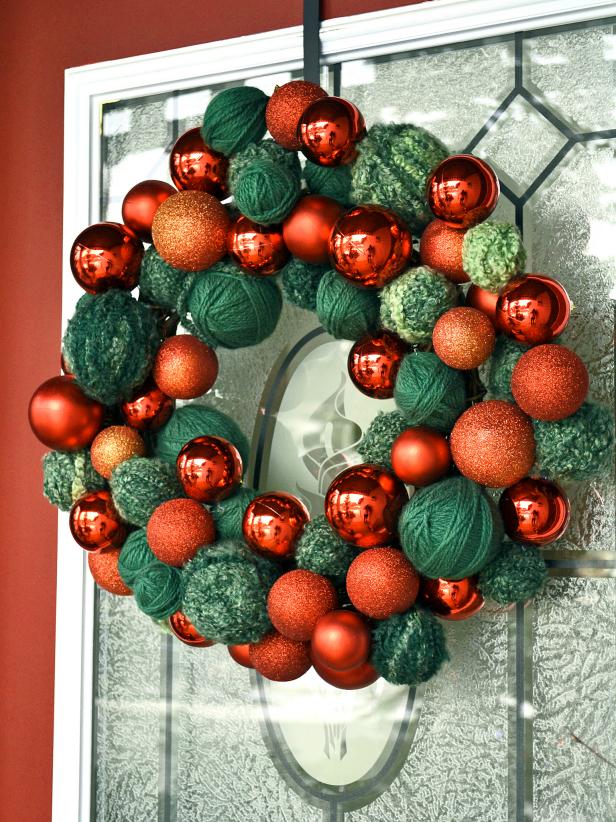 PVC
This is a great and modern design that looks incredibly chic in any home. Add Christmas colors to the pipes by sticking red and green ornaments in the holes.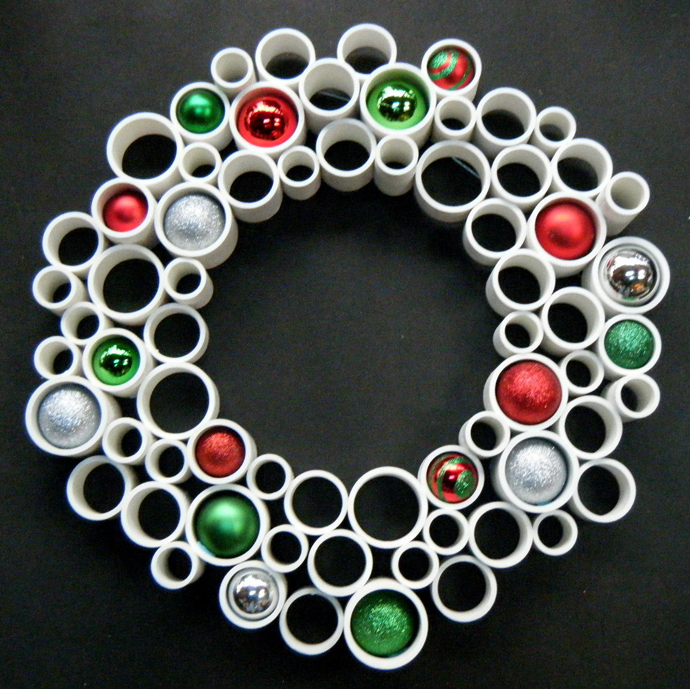 Cork
Take a wreath outline and then glue or attach all sorts of different corks to it. Use corks of different sizes, colors, and textures. Add ribbons or other objects for some contrasting colors.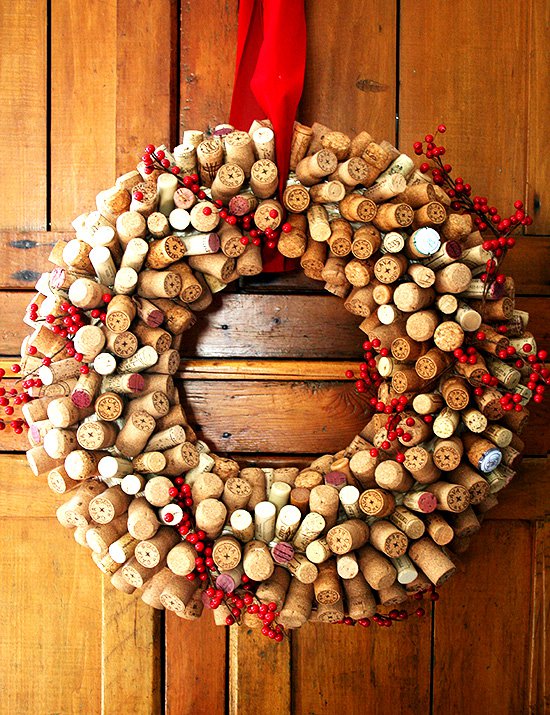 Felt Ombre
This design takes a bit of time to make, but it looks great and is definitely worth it. You'll need to cut the various fabrics and make sure they're different in color enough to make an awesome looking felt ombre wreath.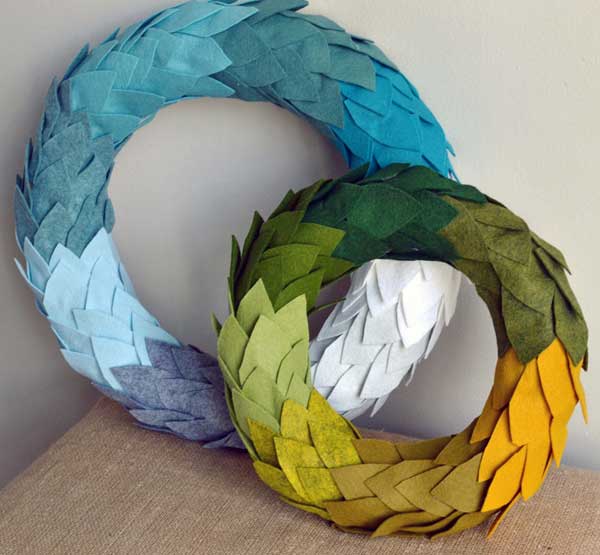 Snowflakes
Nothing is more Christmas-y than a wreath MADE out of snowflakes. Buy those awesome glittery snowflakes and then layer them together and attach them to one another. This especially looks great with bright contrasting colors in the background or as the string.