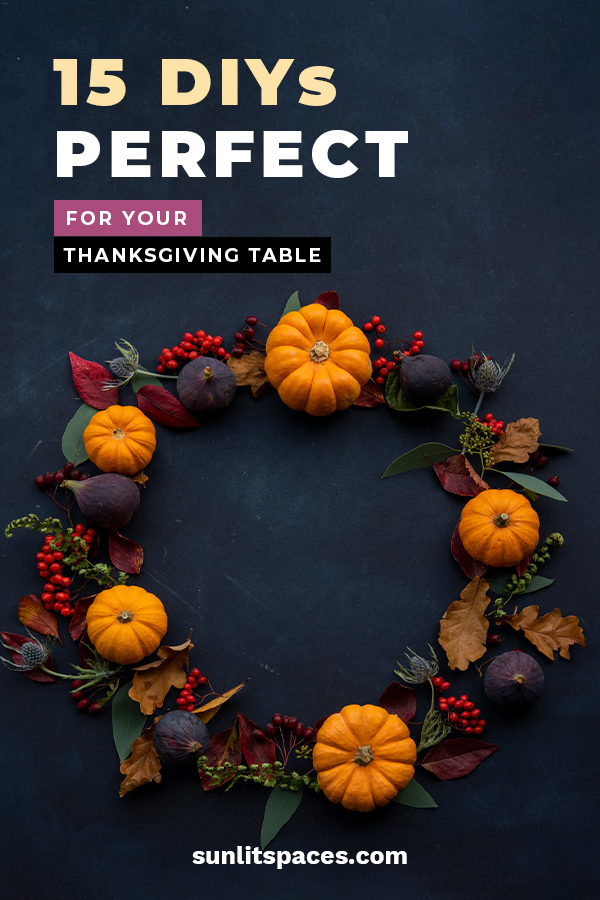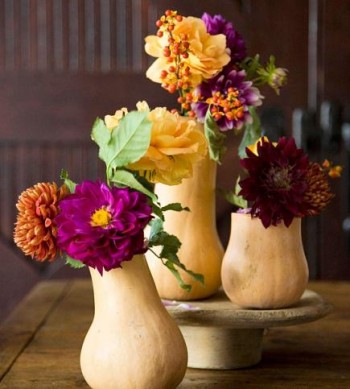 Take some gourds and use them as vases. You can even paint them or you can just place them around your table for Thanksgiving. You'll have to change them before they go bad, but it definitely looks great!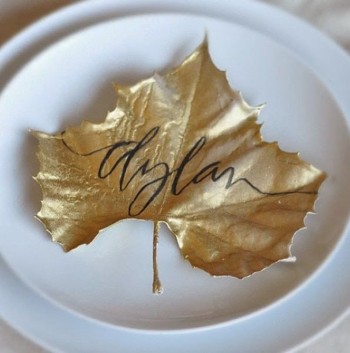 Find some leaves around your home and yard, spray paint them, and then write your guests' name on it. This will be great for place settings.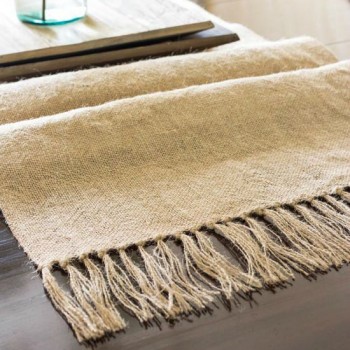 Make your own burlap table runner that you can use to decorate the table for Thanksgiving. Add some ribbon accents or other pieces to make it better for Thanksgiving.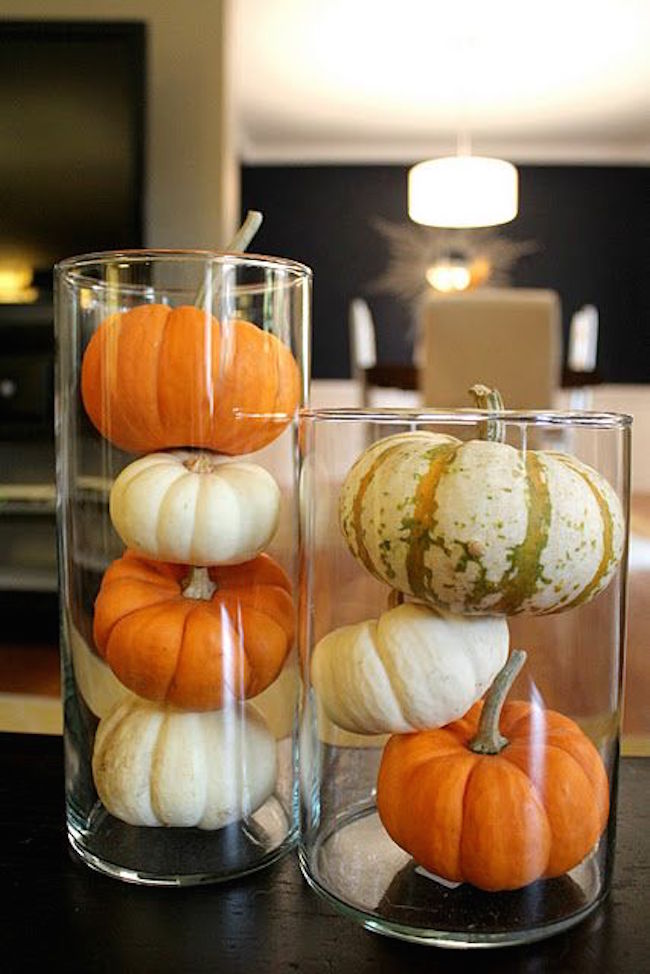 Find some mini pumpkin decorations and then put them in glass vases and containers. Use these to decorate your Thanksgiving table this year!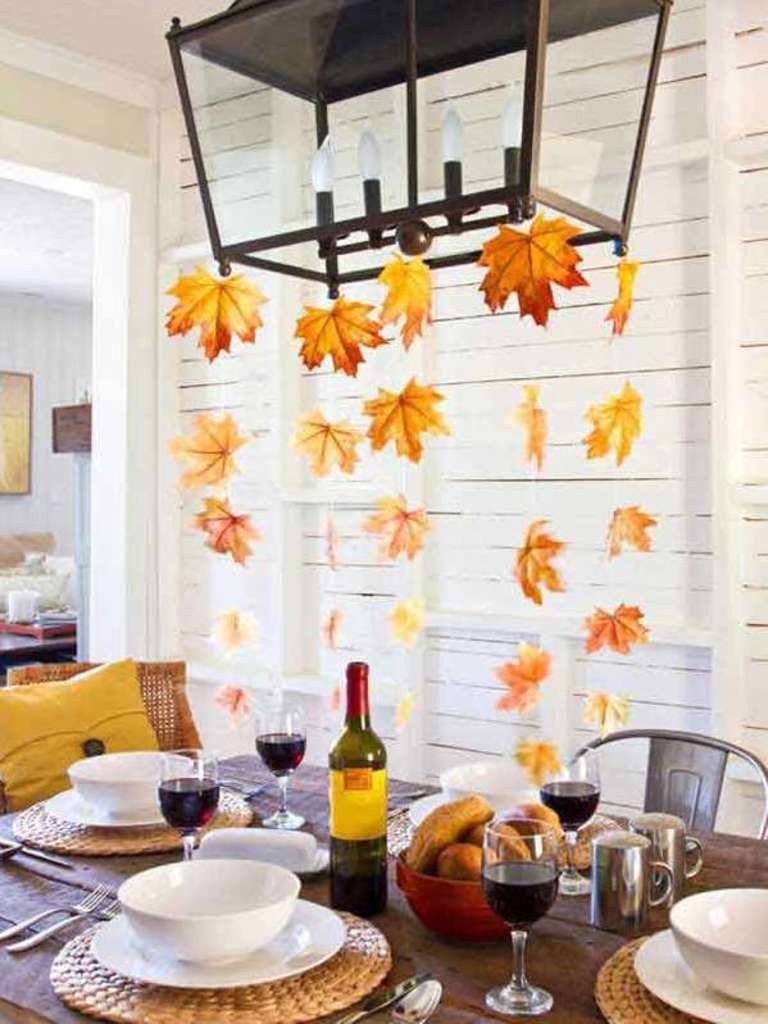 If you find some great leaves that have fantastic fall colors, hang them above your Thanksgiving table and use them as a decoration on your lights or chandelier.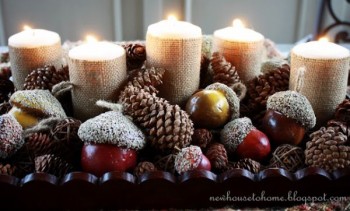 Pinecones are a classic Thanksgiving accent, so use them on your DIY table project! Put them in containers or a basket or something else.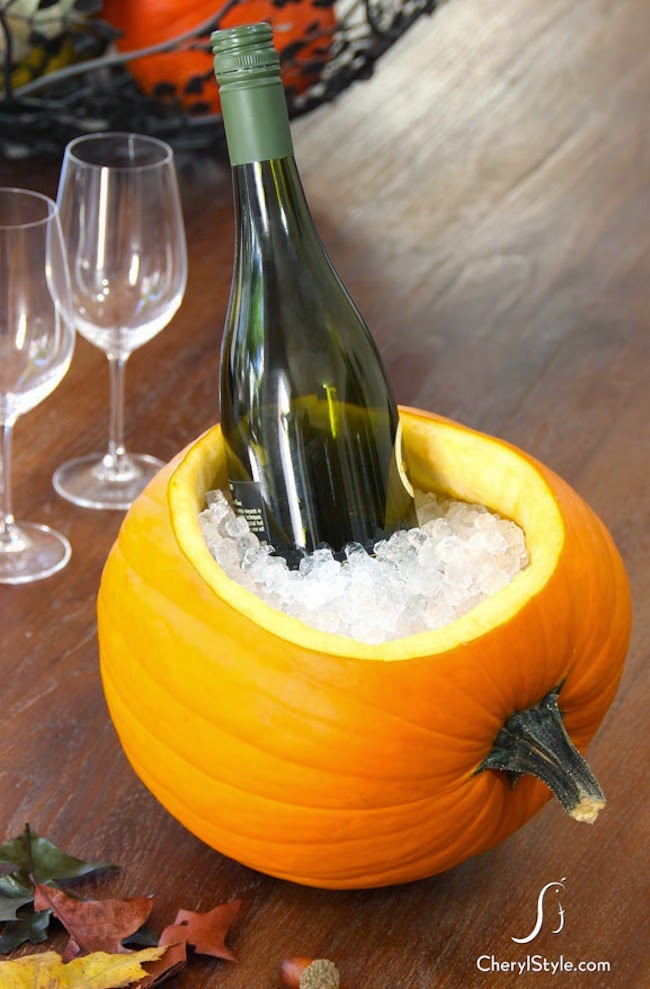 I love this idea! Turn a pumpkin into an ice cooler for your wine and champagne. Just carve it out, add a little ice, and put your bottle in it.
Take popcorn kernels and put them in clear containers. You can add candles if you want, or just fill the container with the kernels.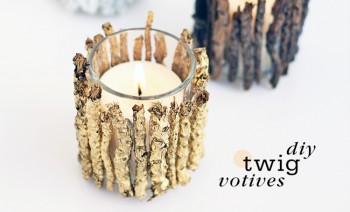 Wrap your candles and candle holders to give them a much more fall influence. You can wrap them in fall leaves, burlap, or another fall inspired material.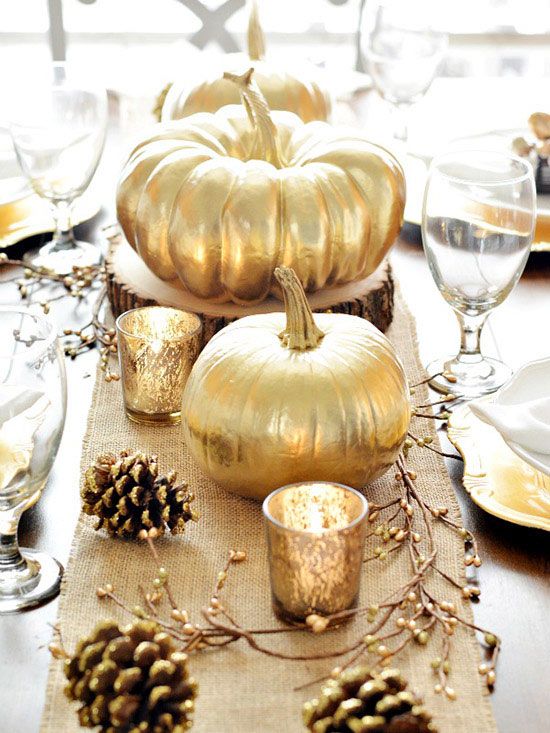 Get some pumpkins and use those as decorations. Add some splashes of color by painting a few of the pumpkins to make things a little more interesting.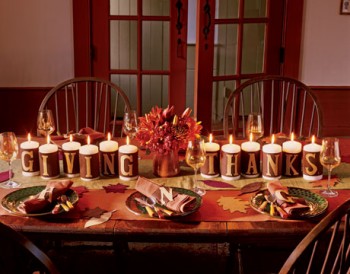 Take your candles and wrap print outs with letters on each of them. Spell a nice Thanksgiving message for all your guests to read when sitting at the table.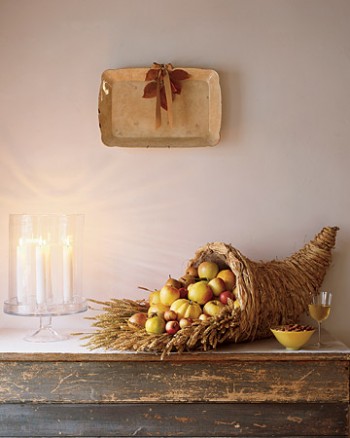 Make your very own cornucopia this year as an amazing Thanksgiving centerpiece. You can make the cornucopia out of whatever material you want and fill it with items that look great for fall.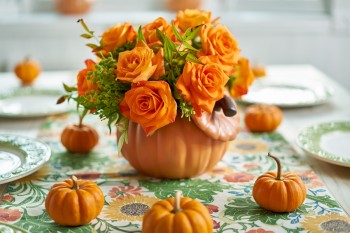 While it may be getting cold outside, fall is still a great time for beautiful plants and flowers. Arrange a one-of-a-kind floral bouquet for your table this year.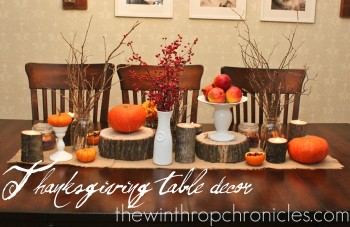 Incorporate some outside material by using pieces of wood on your table. You can use them as place settings or have them be your centerpiece paired with a few other items.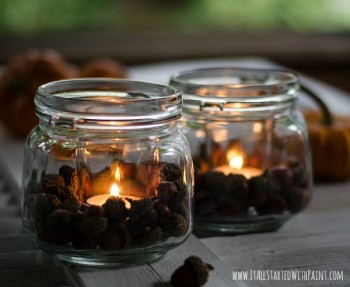 Combine clear vases, nuts, and some candles to get a homey and rustic feel to your Thanksgiving dinner. It looks great and brings in all the fall inspired feelings.