If you have a hot glue gun and a little bit of imagination, then you can make some awesome crafts and improvements to your home! This are just a few of some great hacks that you can do with a hot glue gun!
Crayon
Instead of using hot glue sticks in your hot glue gun, use crayons instead! Once you've peeled the wrapper off them, they should fit right into the back of the gun. From there, you can make colorful art projects.
Non-slip hanger
Do you hate it when your clothes always slip and slide off their hangers? You don't need to go out and buy new hangers; you can just do this instead! Put a bit of hot glue around the edges of the hanger. Once dried, they'll act as grips to hold your clothes in place.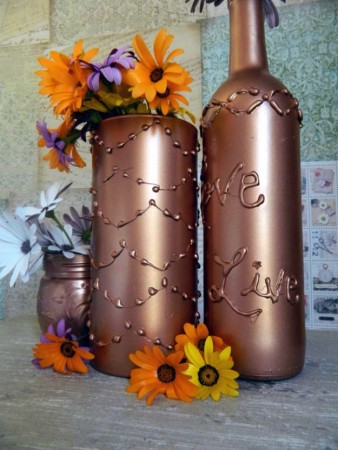 Decorate vase
Take a plain and boring vase and give it a new look! You can make a great pattern around the outside of it with your glue gun. Paint over the design to make it look even better!
Hair bow
You can make this beautiful no-sew hair bow in under 3 minutes with a hot glue gun and instructions. Choose some fabrics and colors you love, and then get to making the bow!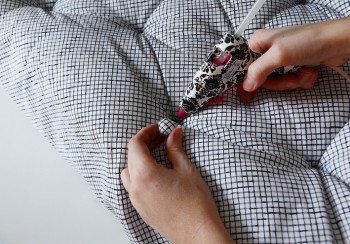 Update upholstery
Give your old furniture a new look with a hot glue gun. This doesn't work for all pieces of furniture, but some you can attach the new fabric to the furniture without any problems at all.
Snowflakes
For winter decorations, try this! You just have to make snowflakes out of the hot glue and then cover them in glitter and other winter-like decorations to get beautiful and unique snowflakes!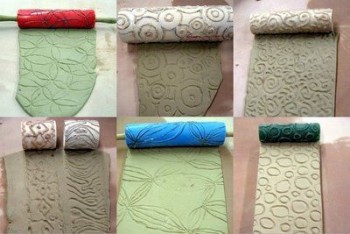 Custom rolling pin
I've always found customized rolling pins to so cool, but I couldn't justify buying them since most are so expensive. If you're the same way, then just make your own! Create a design around the rolling pin with the hot glue and, once it dries, you're set!
Roman shades
Roman shades are so pretty, I think, and now there's a super easy way to make them. And the best part is that it doesn't require any sowing! If you love roman shades, then try this tutorial to get some in your home.
Cork art
Make a great looking piece of cork art for your home with a little bit of time and a hot glue gun. You can do a monogram of your family's last name, or any kind of design or pattern really. Just have fun!
Confetti cake topper
Add even more pop and color to your party with this awesome confetti cake topper. It doesn't require much time or effort to make at all and it really takes your party to the next level.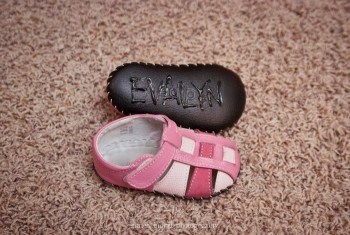 Improve slippers
If you have a favorite pair of slippers but they're starting to lose their group, that's not a problem. Just add a new set of grips to the bottom of them with a hot glue gun. Voila, your slippers can have an even longer life now!
Coral décor
This decoration is soooo adorable! All you need is some wire and a hot glue gun and you can make this unique piece of art for your home. Choose a color you love and go for it!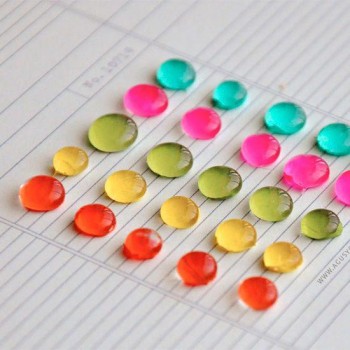 Decorative dots
Whether it's for scrapbooking, decorating stationary, or something else, you can easily make decorative dots with your hot glue gun. You can melt crayons, or use normal hot glue sticks and then add coloring to them.
Pallet coasters
These things are so awesome! Pallets are pretty popular right now, so bring the style directly to your kitchen and living room! Make these cute little pallet coasters in just a few hours.
Decorative globes
This is a bit of a project, but they look gorgeous, no matter where you put them! You can make them out of paper, twine, rope, or really whatever material you think would look good and be sustainable.