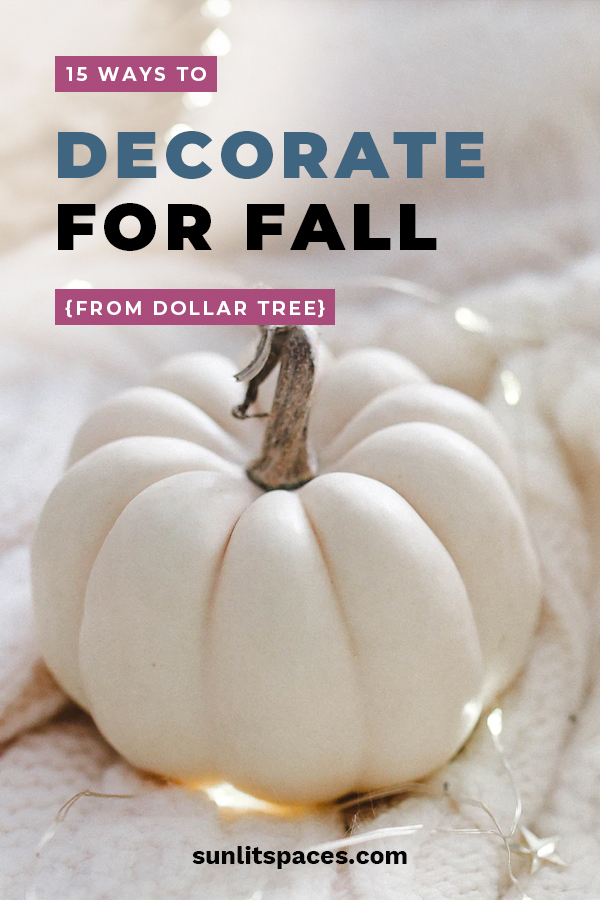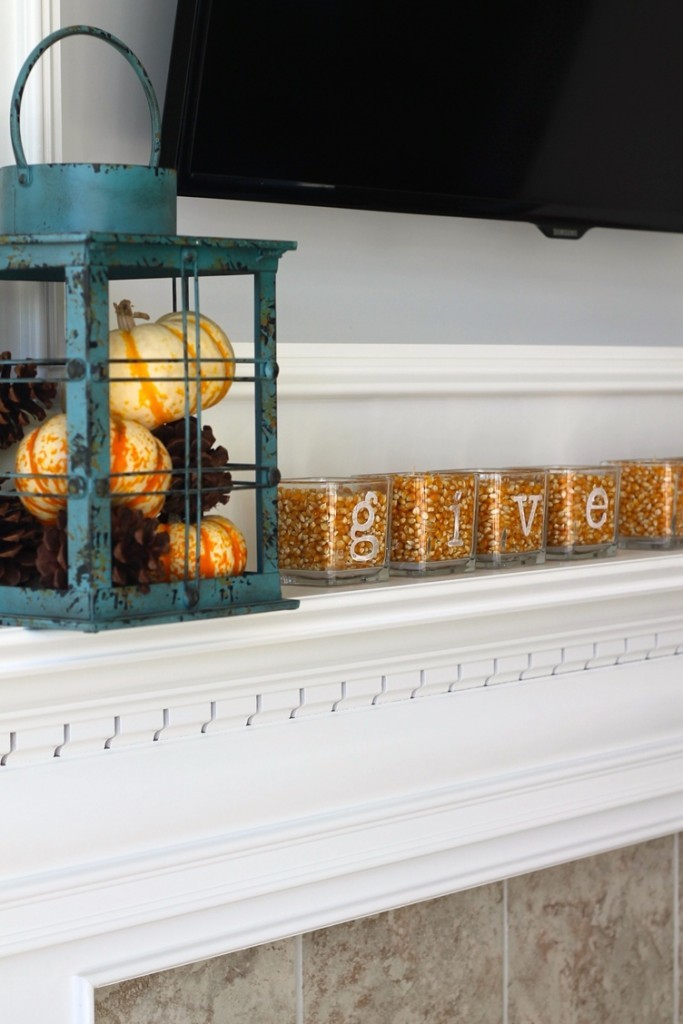 I love this idea. I think it's absolutely gorgeous. Buy some cheap glass jars, stencil a letter on each one to spell a fall-y word, and then fill them with popcorn kernels! It just looks so great!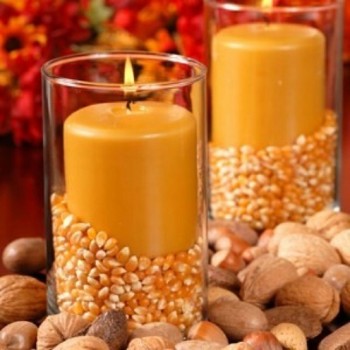 If you don't want to paint the containers or use as many kernels, you can fill it up less and put a candle in it instead. This works better for a single jar instead of multiple.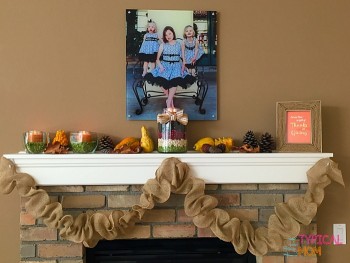 Make a gorgeous burlap garland that you can hang anywhere in your home, porch, or yard. Add some letters or other designs to the burlap to make it look even better!
You can really make all sorts of wreaths from materials at the dollar store. You just need the foam wreath and then add faux fall flowers or other decorations.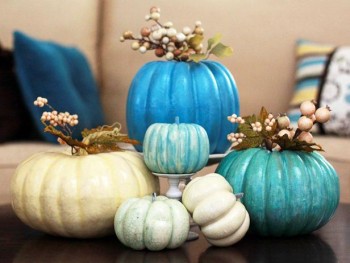 Get your traditional fall pumpkins and just buy some spray paint from the dollar store. From there, spray paint the pumpkins and add some fun designs to them!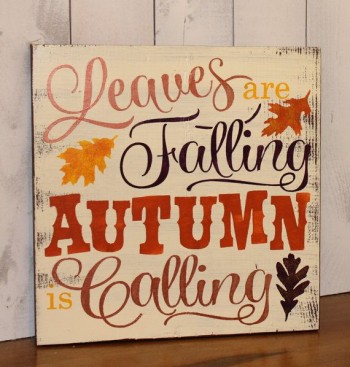 You can't talk about fall decorations without mentioning a classic fall sign! All you really need is some wood and paint, but you can make it as elaborate as you want!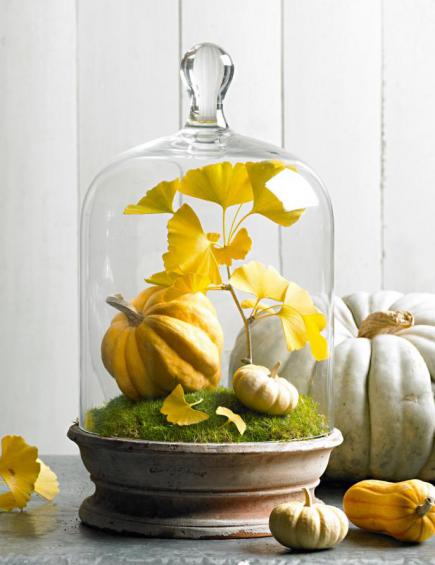 I love terrariums, and I think the idea of a fall terrarium is fantastic! It may take a bit of searching to get the materials you want, but it's definitely worth it!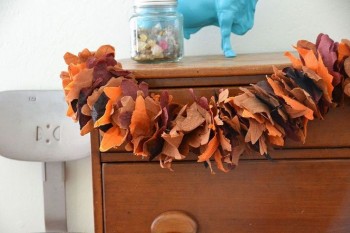 Anything that is fall-colored leaves is a great decoration. You can use the leaves anywhere inside or outside of your home. I love the idea of a fall leaf garland for the front door!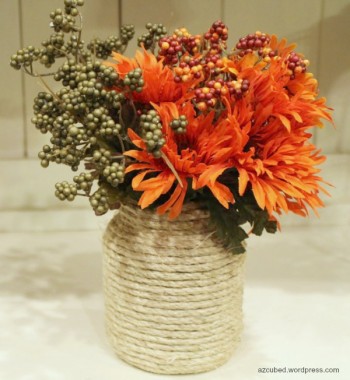 Make your very own rope basket that will bring in a great rustic, fall-centered theme. You can fill the basket with all sorts of fall-inspired décor.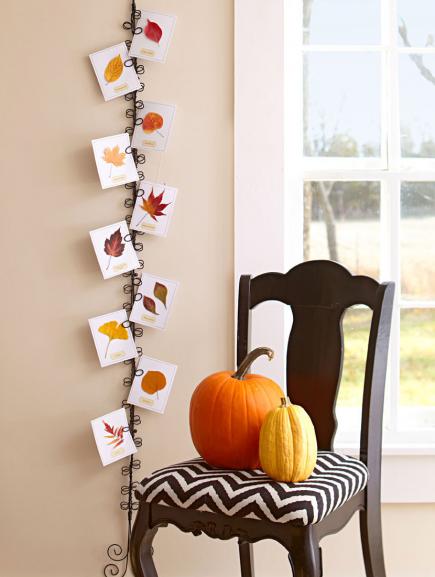 Take those leaf cards and use them as decorations! Get a card holder and put the cards in them and use them as an art display.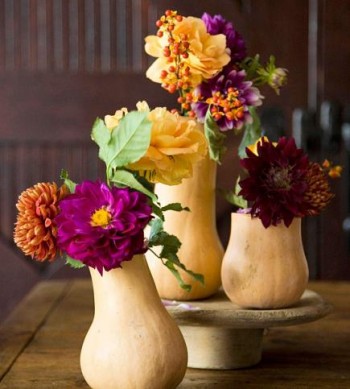 While you probably can't get gourds and squashes from the dollar store, they are pretty cheap at the grocery store. You can actually turn them into awesome fall vases for your flower arrangements! You'll just have to replace them every now and then.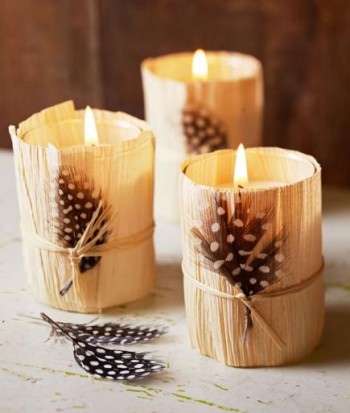 Add some texture, fall style, and color to your glass votives by wrapping them in some sort of fabric paper or other fall theme.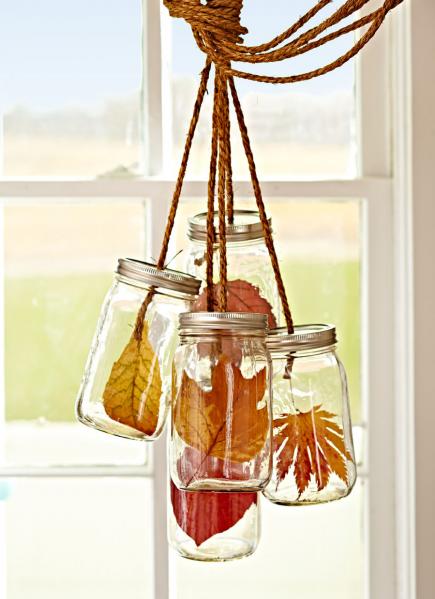 Hang some Mason jars by ropes and use them for all sorts of ideas! They can be lights, candle holders, bird feeders, planters, or whatever else you want.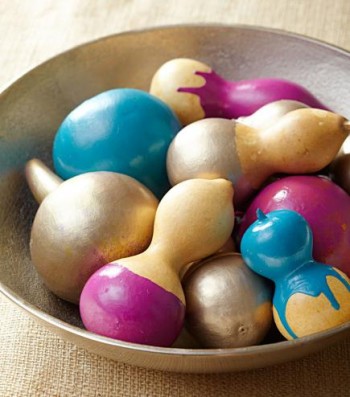 Take some gourds and other fall plant life and paint them! You can make a fun and colorful decoration with this idea. I love it!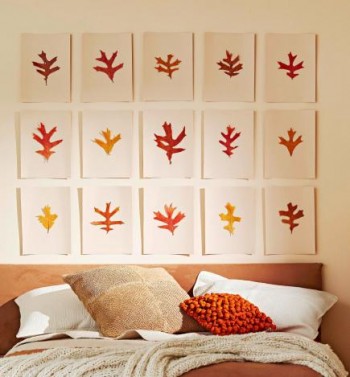 Get some paper and paint and use them to make leaf art for your home. There are lots of options and the type of leaves are limitless, so just have fun!