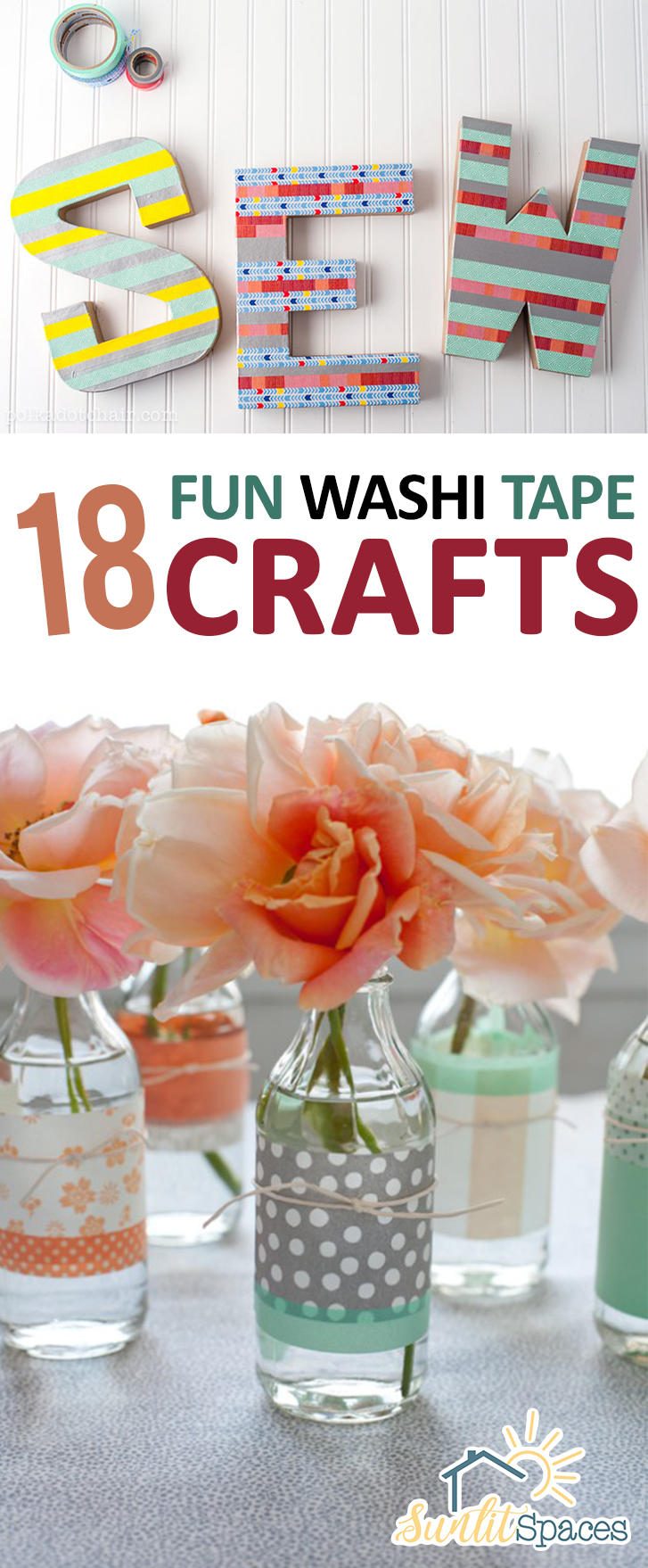 Washi tape is a very versatile thing to have in your craft supply arsenal. To prove it, here are 18 fun washi tape crafts you can easily make right at home.
2. Use washi tape to personalize, color-coordinate and organize a messy bunch of cell phone chargers. Genius!
3. With some extra large interior washi tape, you can jazz up walls in your home—no paint needed! Check out A Beautiful Mess for the tutorial.
4. Add a pop of color to terra cotta planters. It's so easy with some washi tape!
5. Brighten up any gift by attaching a washi tape gift tag. These are completely customizable for any occasion. They're a cinch to make!
6. What can you do with a washi tape letter? Adorn a wreath, add it to a shelf, or dress up your front door. The options are all up to you!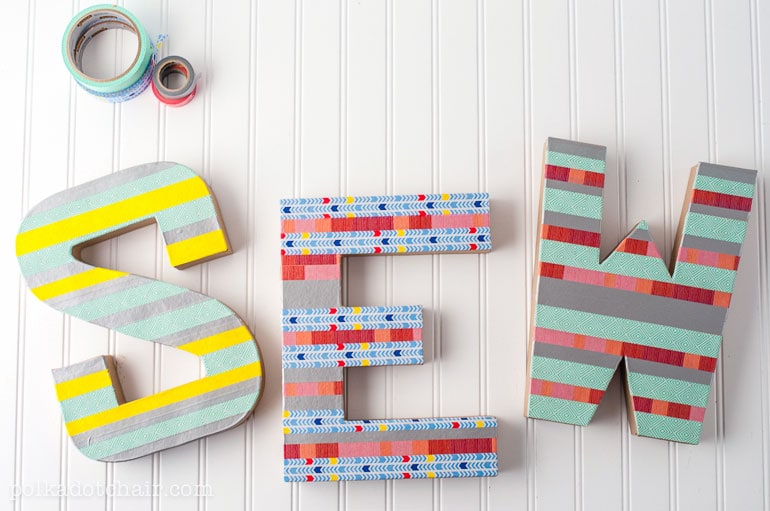 7. Tea lights take on a whole different look with just the application of a strip of washi tape.
8. This is a genius organization tip more than it is a craft, but there's nothing wrong with giving your surge protector and cords a cute pop of washi tape color! Now, when you need to unplug something you won't have to guess which one…
9. Turn plain-Jane thumbtacks into a color piece of décor just by adding washi tape.
10. These popsicle stick dolls get their adorable clothes from washi tape, and they'll definitely last longer than paper dolls ever would!
11. A washi tape journal starts with a plain notebook, then you dress it up however you like in about five minutes flat.
12. Plenty of people still prefer reading an old-fashioned paper book. With washi tape and magnets you can make the perfect bookmark for your favorite bookworm. See the tutorial at Lemon Squeezy Home.
13. Who needs frames? With a little washi tape you can "frame" your artwork and pictures and make a fun statement while you're at it. This is the perfect idea for dorm rooms or anywhere else you don't want nail holes.
14. Personalize a plain cell phone cover with washi tape. This one is done in a herringbone design, but you can do anything you want. The best part is its impermanence. Change it up every week if you choose!
15. This adorable clothespin wreath gets its appeal from coordinating strips of washi tape. I love it!
16. Add some pizzazz to your binder clips with washi tape clips. These definitely make a great teacher gift!
17. The next time you need prize ribbons for a party or school contest, try these cute washi tape ribbons.
18. Customize your furniture with washi tape! This dresser looks so much more interesting with a set of funky stripes.