Love snowmen? You aren't alone. Decorating with snowmen for the holidays can be fun. Here are 18 different ideas to get you started!

Here's a fun pallet snowman to inspire your own DIY snowman creation for the front yard. If you'd rather buy, you can find it at MakeItMary.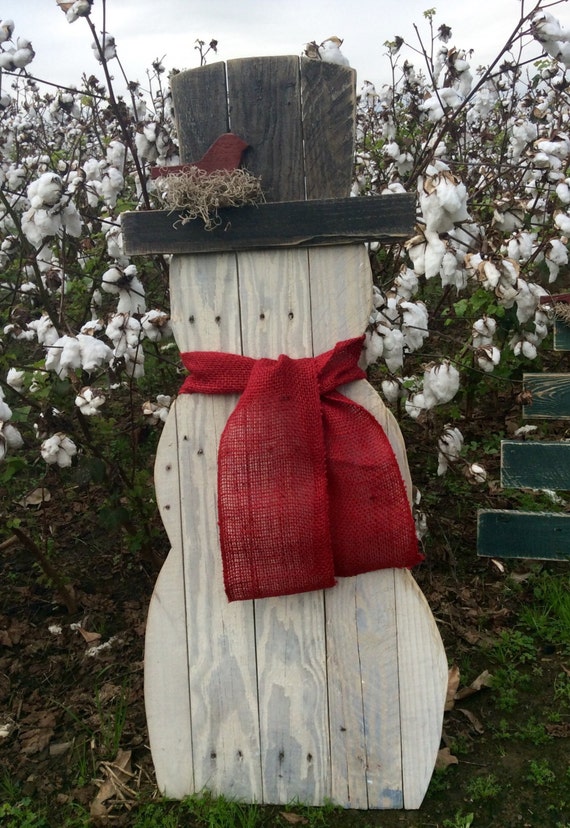 This pallet snowman would be easy to make, paint and customize to your own liking. Use repurposed pieces of wood to create the frame for your creation.
This cute snowman pair are really logs in disguise. Just paint them up and don't forget to dress them warm!
Cutest snowman project ever, and it starts with balloons. It's so simple that the kids could lend a hand with this one!
Even if you aren't into the Elf On the Shelf craze, you can still bring snowman décor into the bathroom with this fun toilet paper snowman. The Elf is optional!
An adorable craft for the kids are these little Snowgies. Here is how to make them using a pair of socks and a few cotton balls.
Here's another fun craft idea for the kids. Let them make these cute Snowman picture ornaments that look wonderful on any Christmas tree.
Mason jars are good for almost any home decor DIY out there,  and that includes snowmen! Get the full tutorial from Canary Street Crafts.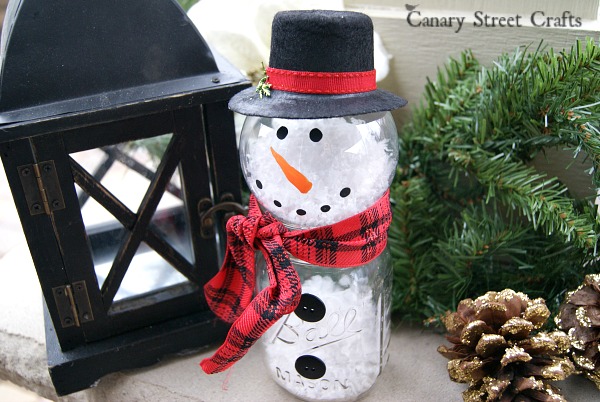 Like the look of rustic décor? This rustic snowman is made from tin cans. You'll find instructions at Practically Functional.
You could even make these adorable little snowman soaps for the bath. They smell terrific, and they make a great gift idea for your friends and neighbors!
CraftsnCoffee came up with this adorable little snowman family made from one white stretch glove.
These cute snowman made from paper would look absolutely perfect sitting in the Christmas tree. Gohli Kim has the instructions to create your own origami snowmen.
Clay snowmen would also make great ornaments.
These rustic yarn-wrapped snowmen would look perfect included in a wintry tablescape.
Turn a plain Jane fish bowl into a cute frosted snowman vase with this tutorial from Madigan Made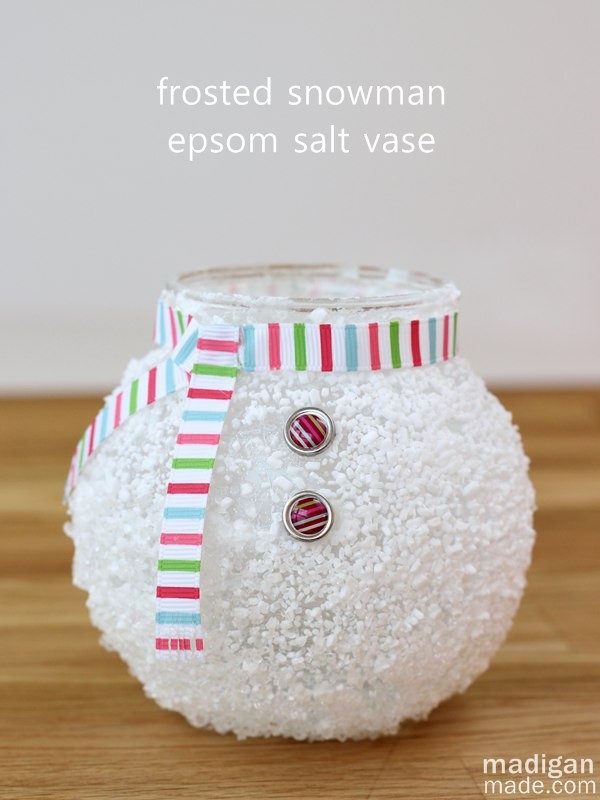 .
Why not decorate your front door to look like a snowman? The Creative Stamper Spot also decorates the refrigerator door and tells you how.
Painted wine bottles make awesome snowmen, and an even beter holiday gift idea!
Sugar Bee Crafts shows how cute a few pieces of 1×4 lumber look when turned into a group of snowmen. These cuties are ready to greet your holiday visitors!