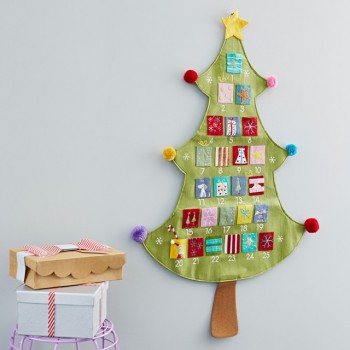 Make a felt Christmas tree that you can use as an advent calendar. Just make the felt ornaments the days!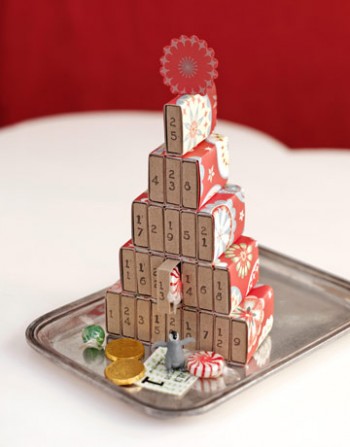 Put together a few mini matchboxes and turn them into a great advent calendar you and your kids will love!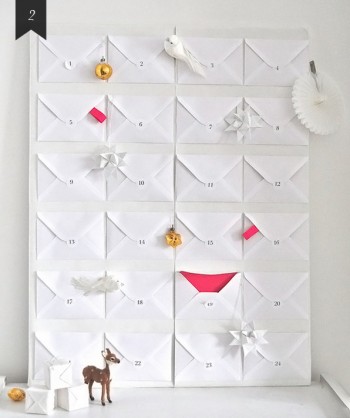 Take those leftover envelopes you have and make an advent calendar with them! You can put a cute message or something else fun in the envelopes.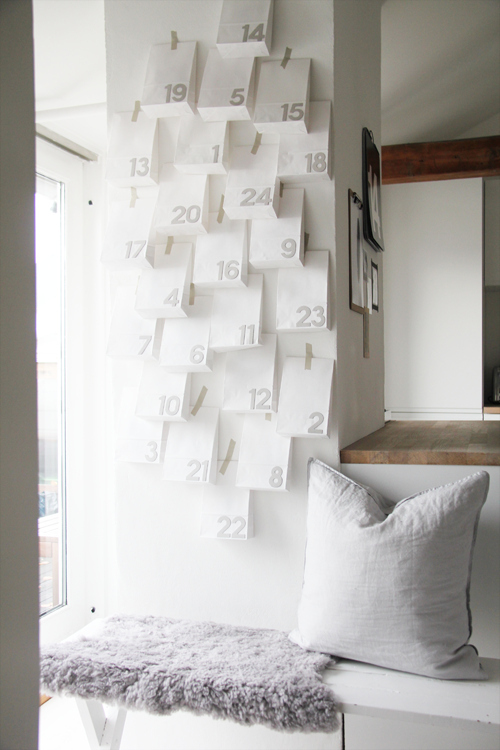 Paper bags are another cheap and creative way to make an advent calendar. And it actually looks really nice!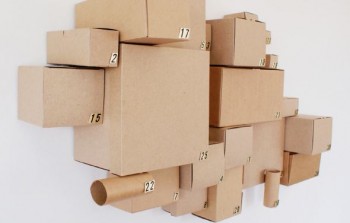 Get boxes of all sizes and turn them into an advent calendar! It looks great and your kids will love opening them each day!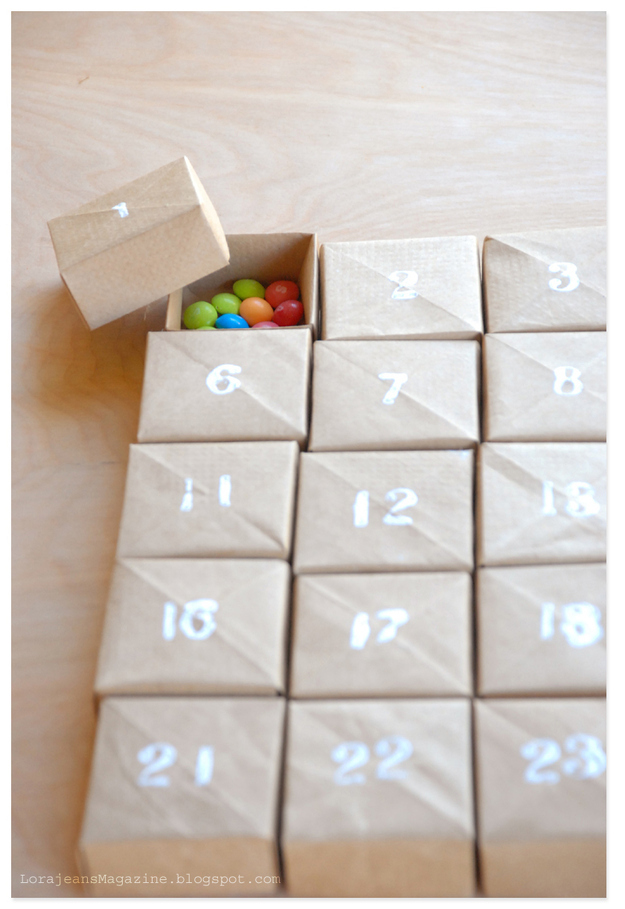 Another great idea is to use jewelry boxes (a smaller version of the previous option) and put candy in each one!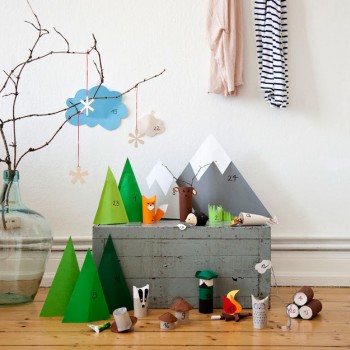 Make this adorable forest display for a super cute way to get an advent calendar! What a fun idea!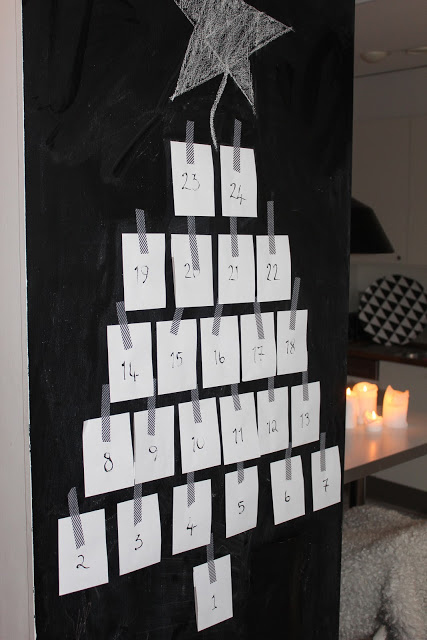 Make a clue advent calendar! Each day has a clue to where a present is hidden in the house. Kids love treasure hunts!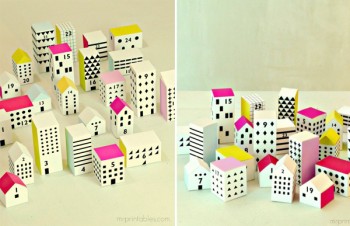 Make a full display by making a cute little Christmas village and each house is a day! So fun!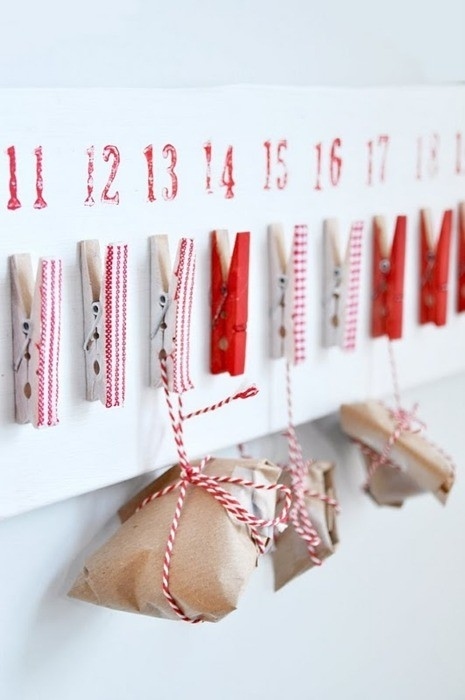 Use clothespins to keep up your advent calendar and display it on the wall. It's easy, fun, and looks great!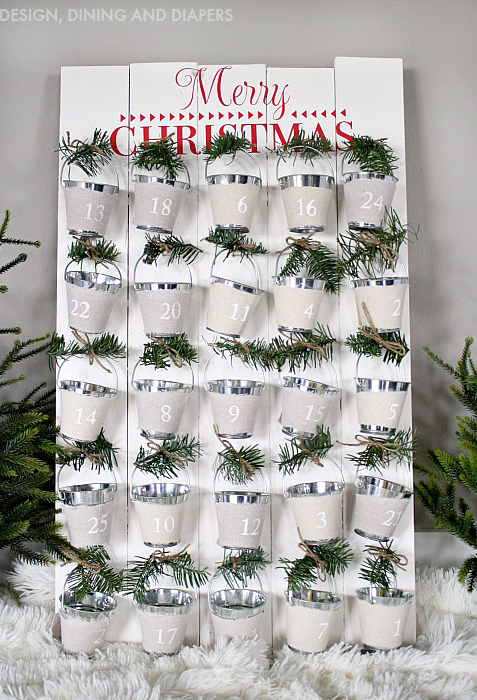 Use some mini buckets to get this fun and festive advent calendar! Put fun treats in the metal buckets and your kids will have a blast looking for their treats!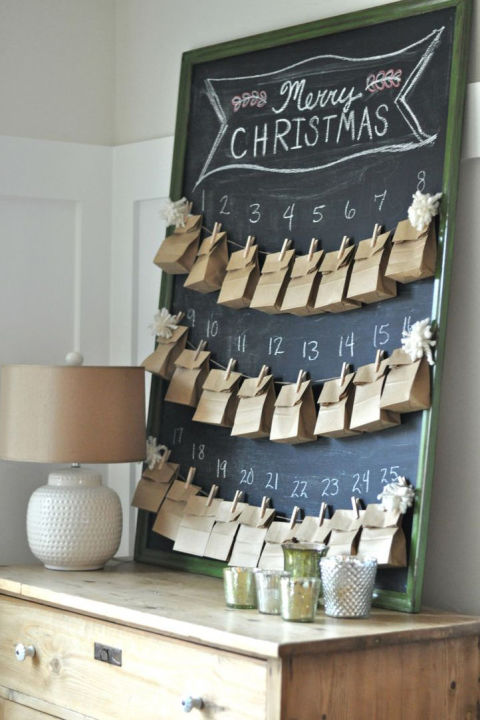 Teach your kids a bit about kindness by making an advent calendar with an act of kindness for each day! It's a fun and interactive calendar that also teaches your kids about the true meaning of Christmas!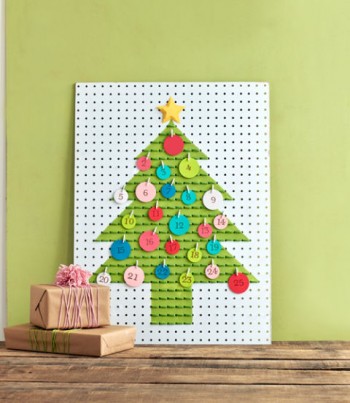 Put that pegboard to use by making an advent calendar out of it! You can paint a Christmas tree onto it to give it even more of a festive look!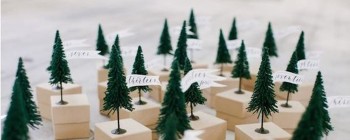 Make little mini trees that you can put on top of boxes for your kids to open each day. Not only is it cute, but your family will love it!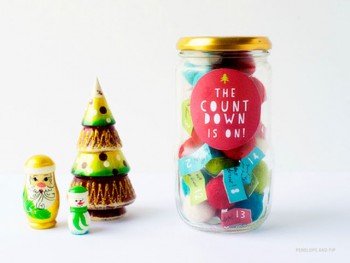 Make an advent calendar in a jar! Just put a little fuzz ball for each day and, if you want, attach a small message to each ball!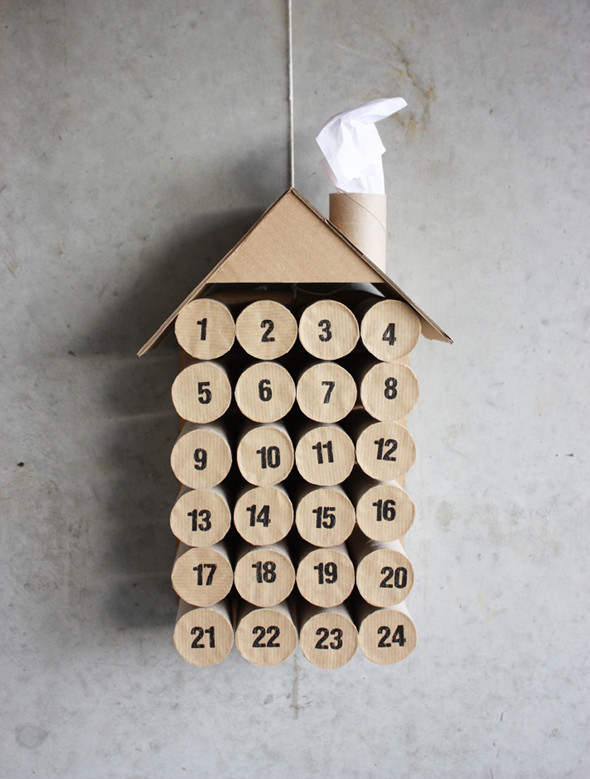 Use old toilet paper rolls to make a cute little advent calendar house! You can even have smoke coming out of it!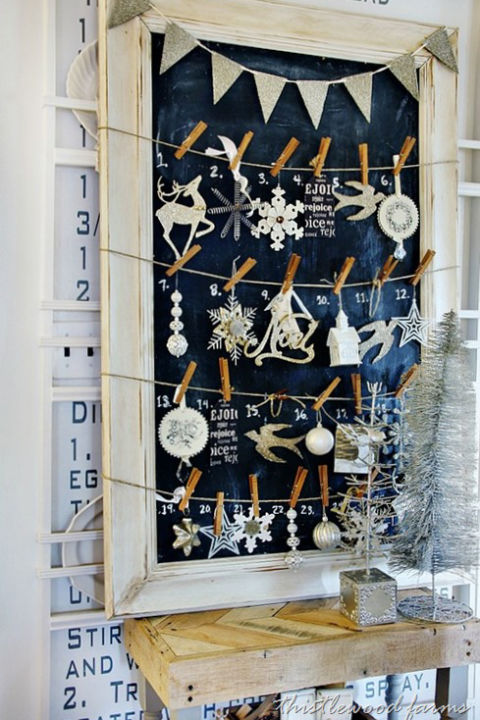 Pull that chalkboard out and make an advent calendar with it. Get your kids to help you draw the design on it that will be the calendar!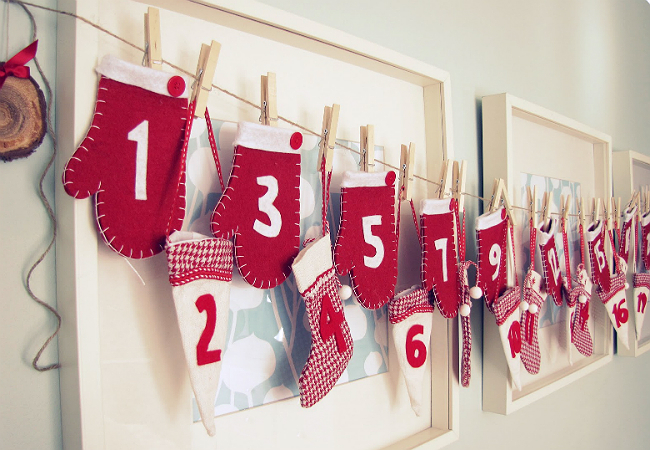 Make a fun and cute advent calendar garland that you can use as both decoration and a countdown! Gather your kids together each day to pull the numbers off!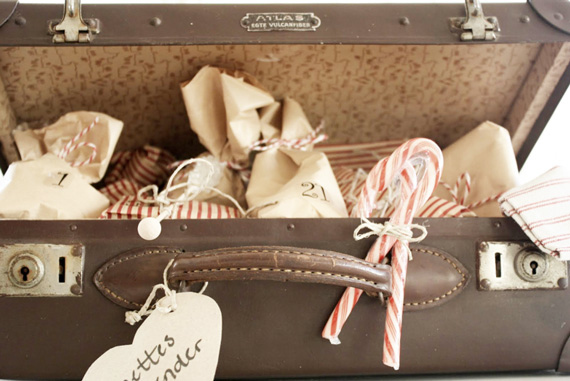 I think this idea is so cute! Use an old suitcase to organize your advent calendar, with each day being a present!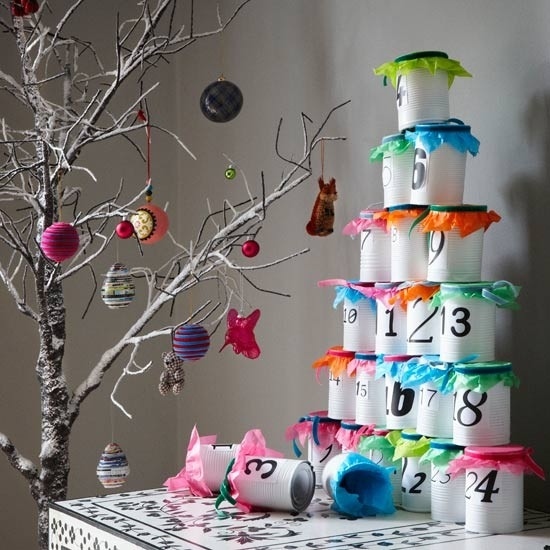 Stacks some cute paint cans that are colorful to make your advent calendar. The kids will love pulling one off each day and it looks great!