Window treatments are one of the easiest ways to quickly dress up a room. Framing your windows focuses attention on the lovely view and the warm lighting. And window treatments don't need to be expensive! I've gathered some ideas that can dress up your windows for under $25. Good luck & have fun DIYing!

Better Homes & Gardens dressed up plain white curtains with some inspiring embroidery. Pick a quote and stitch it onto your curtains for a quick update.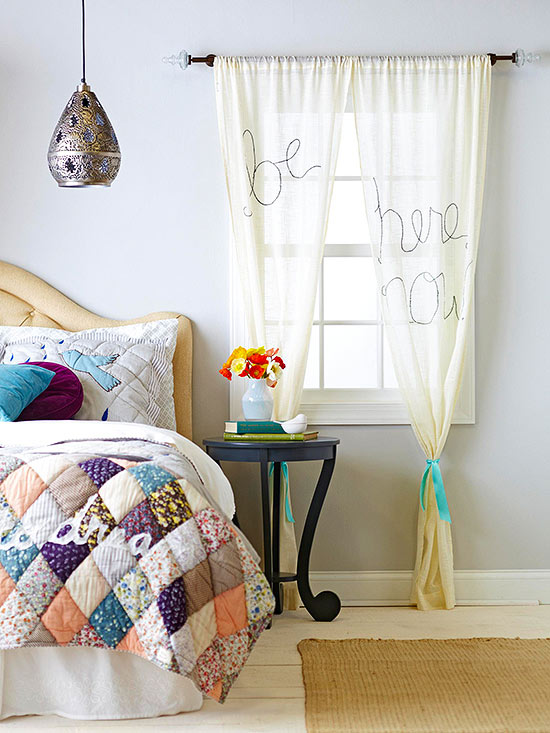 I love this this DIY stenciled cornice board from Hunted Interior made using just plywood and leftover fabric.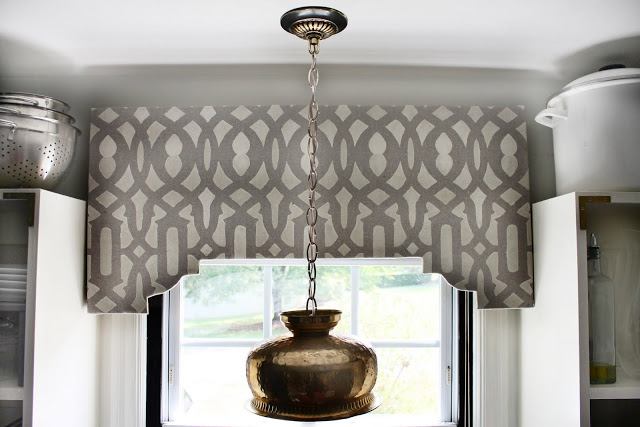 Our Lake Life lined these gorgeous drapes with twin sheets! Using bedding sheets is great way to save money.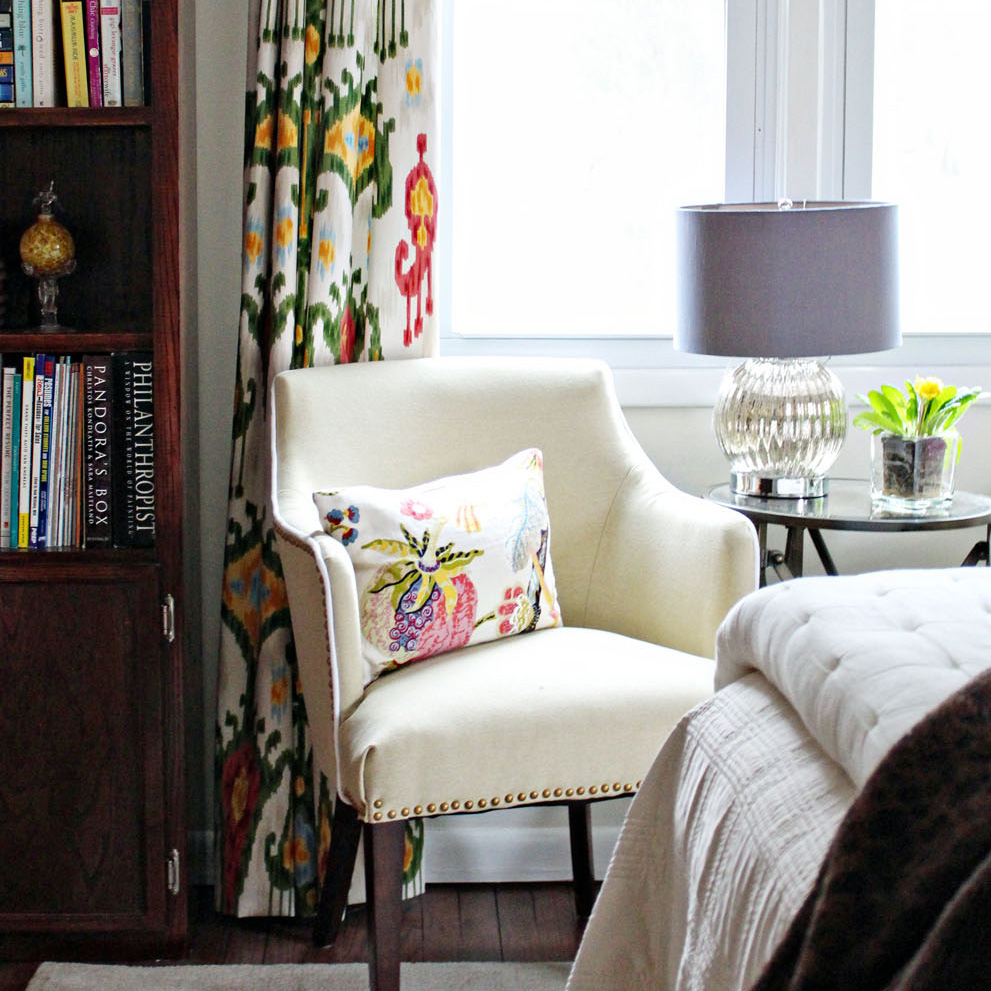 Better Homes & Gardens posted instructions for transforming plain white curtain into ombre beauties.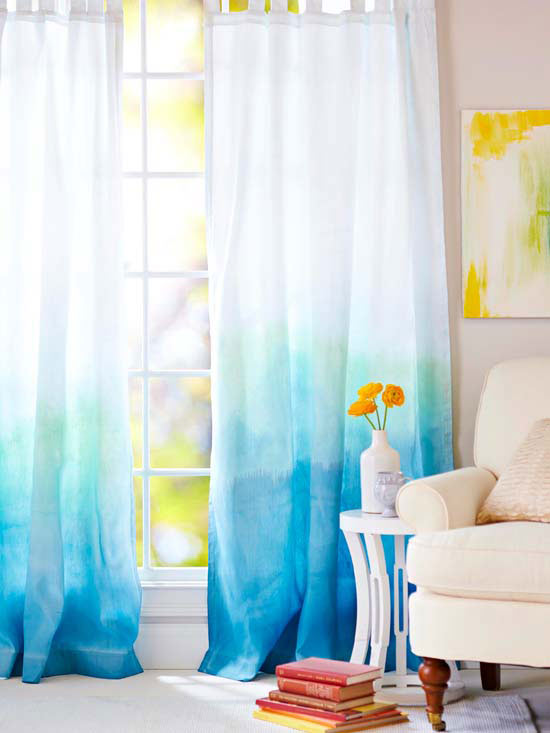 The Caldwell Project used inexpensive burlap to make these feminine, vintage-inspired ruffled curtains.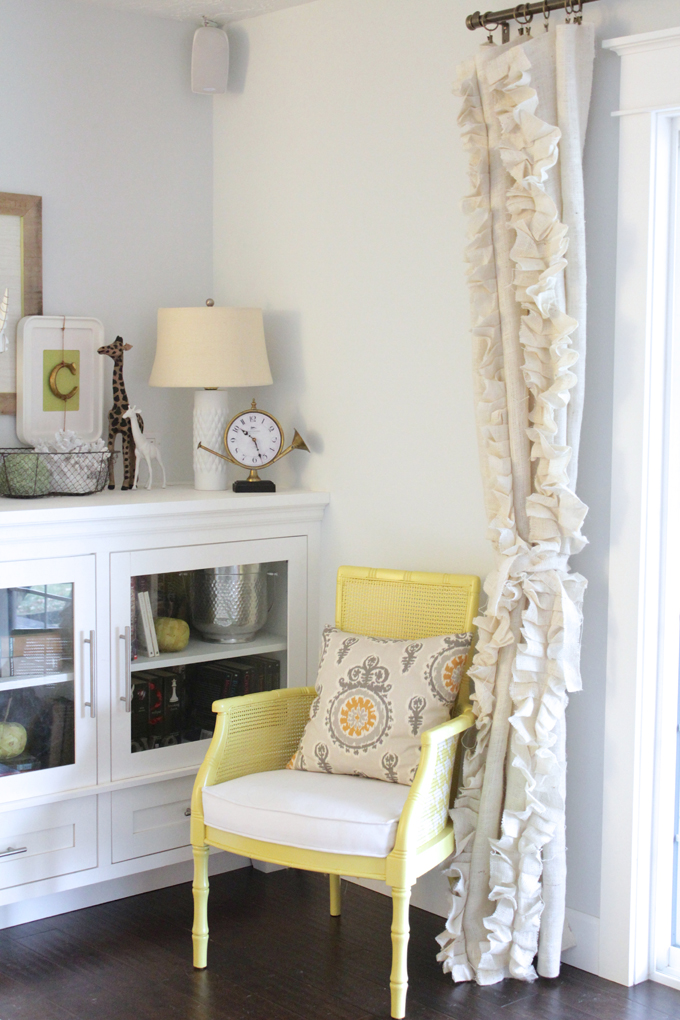 Bolig Liv customized an inexpensive roller shade by adding a cutout design on the edge. I love this modern look.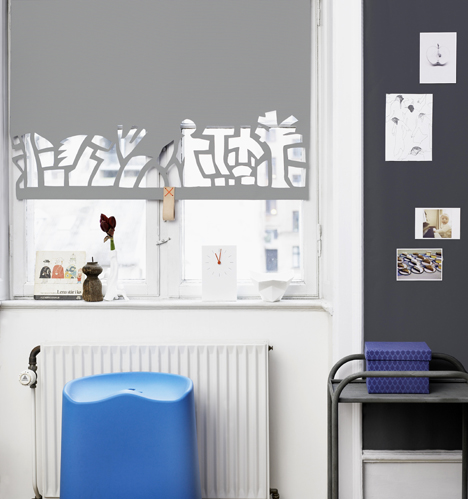 At Home on the Bay got creative with their window treatment and used a piece of reclaimed wood as a valance. The painted lettering makes all the difference.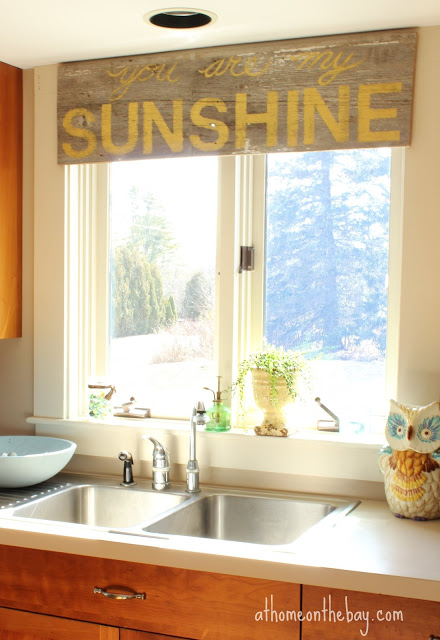 Better Homes & Gardens suggests adding embellishments to plain white curtains. I love the green trim they added here!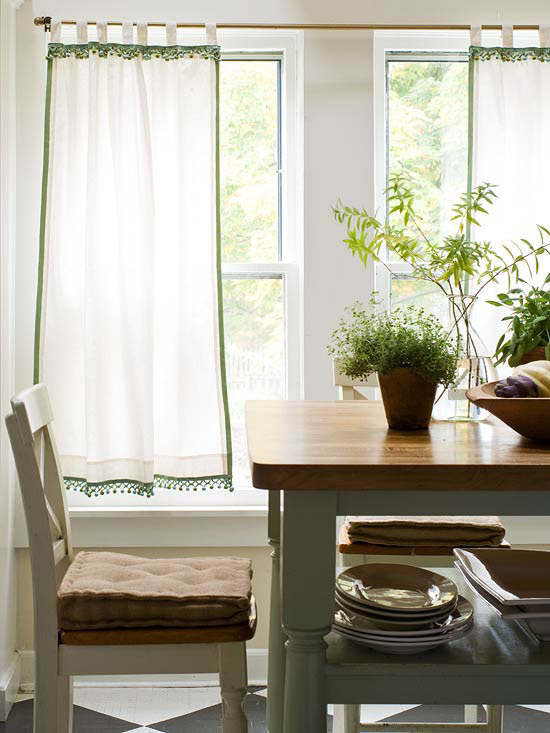 The Kitchen hung inexpensive but colorful tea cloths in the kitchen window. What a great alternative to curtains!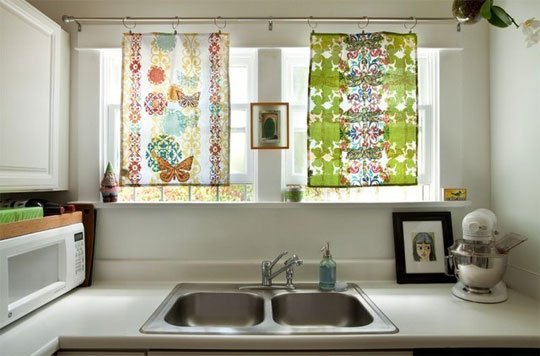 The White Buffalo Styling Co. turned plain white curtains into something beautiful with a little bit of tie-dye. It's a subtle but stylish transformation.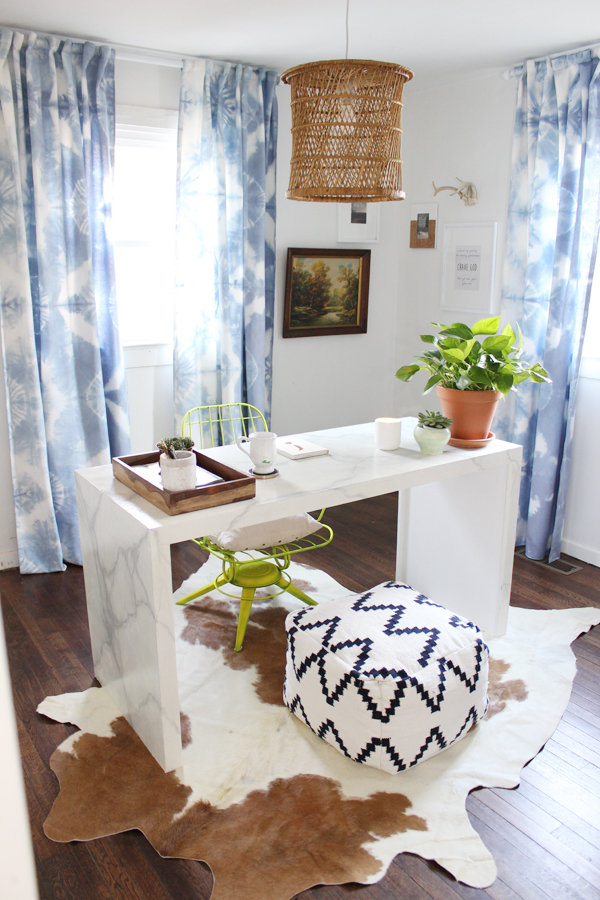 HGTV tied light colored strips of fabric to a curtain rod to create a whimsical and cheery window treatment.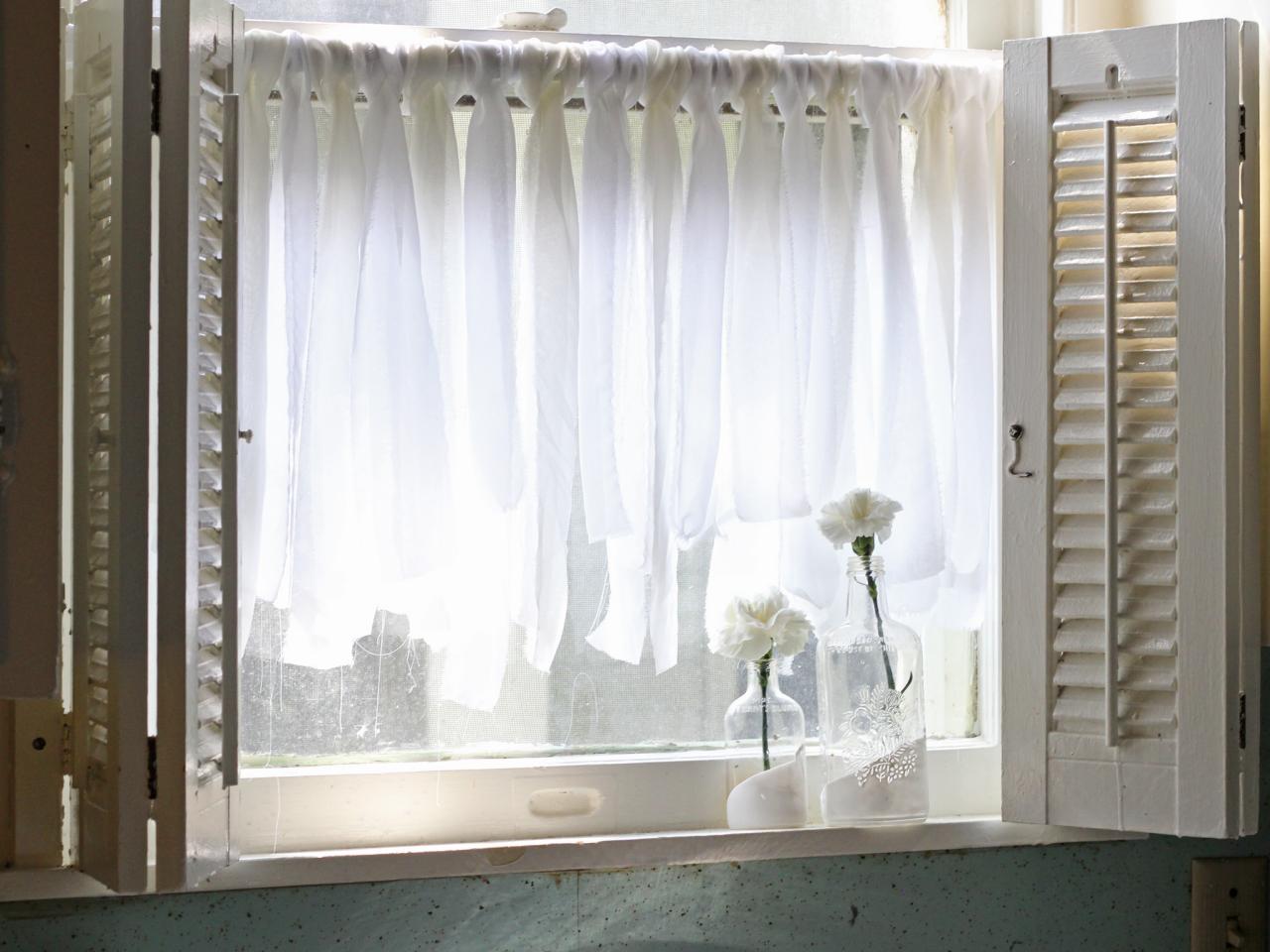 Better Homes & Gardens dressed up simple roller shades with adorable fabric bows.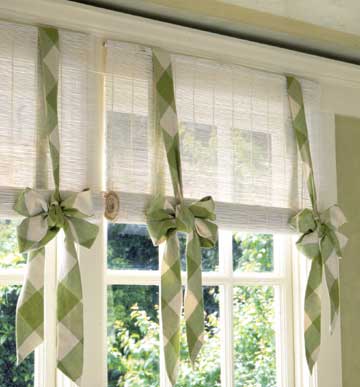 If you want to let a lot of light in through your window, you could even just hang a wreath like this example from Indulgy.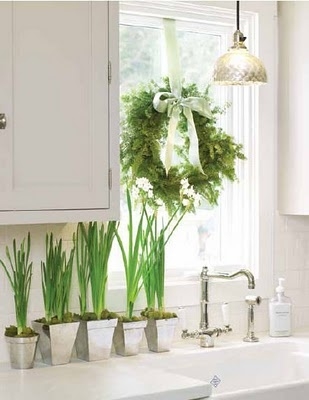 Kojo Designs replicated expensive Anthropolgie curtains and made these gorgeous window treatments for cheap!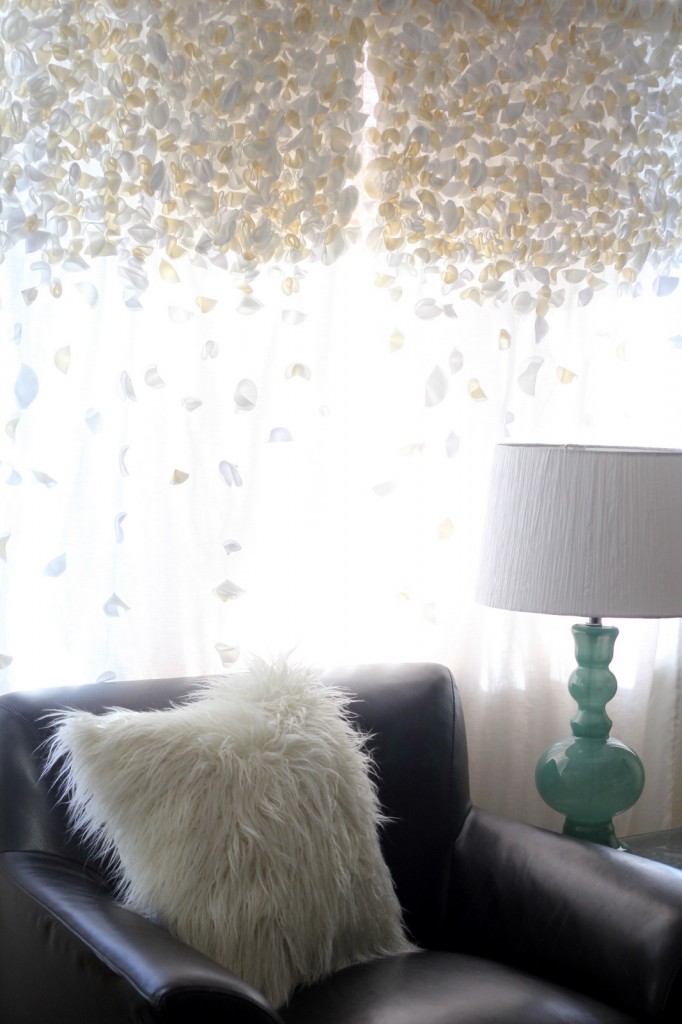 I love these lace covered windows from Design Madde. Using lace on your windows is super inexpensive and super stylish.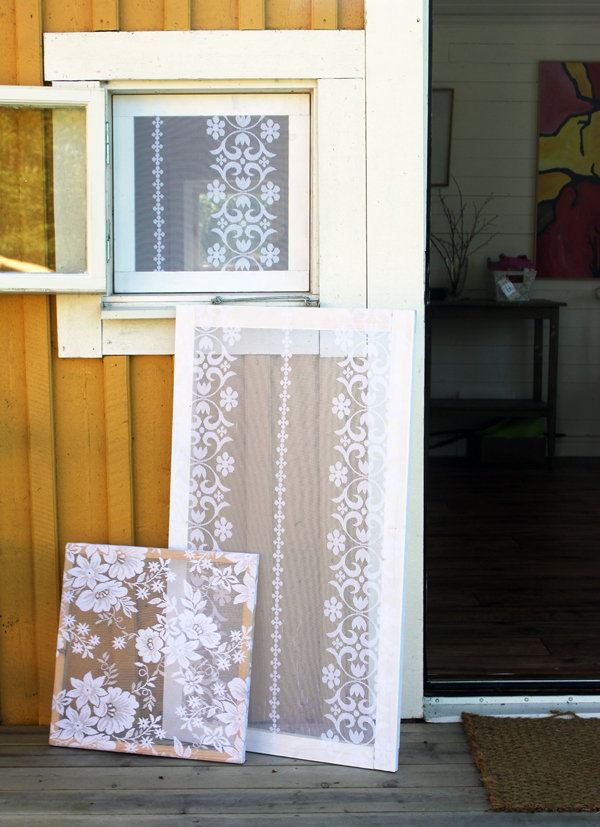 Better Homes & Gardens turned simple sheer panels into a gorgeous, origami-inspired window treatment.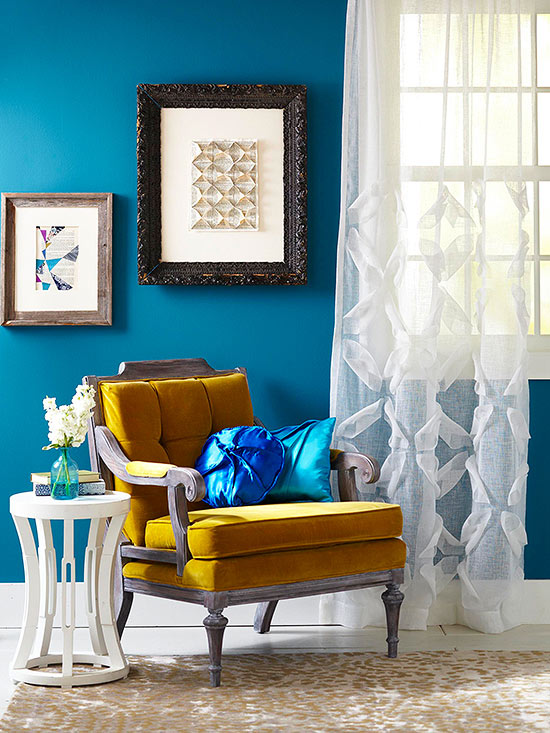 You could dress up a boring rolling shad by adding a cute decal like this example from Apartment Therapy.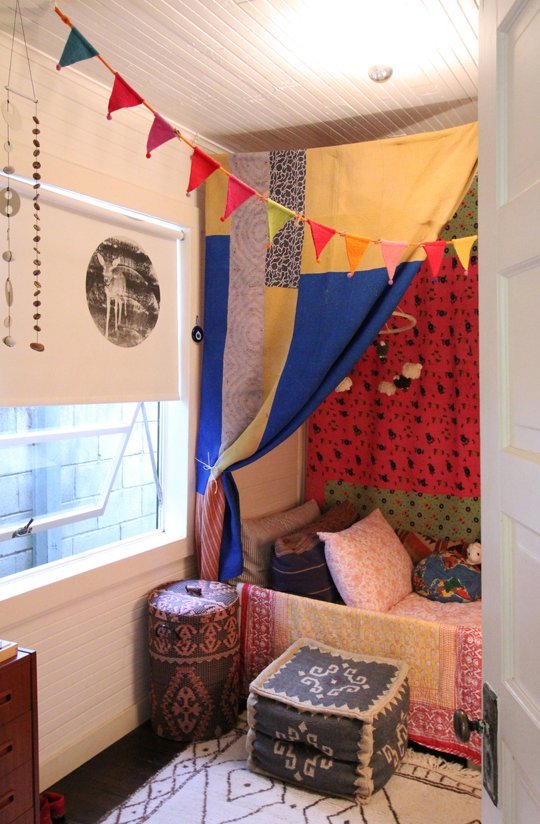 Remodelista posted instructions for making these simple burlap window treatments. This fabric is absolutely perfect for windows because it lets in lots of light.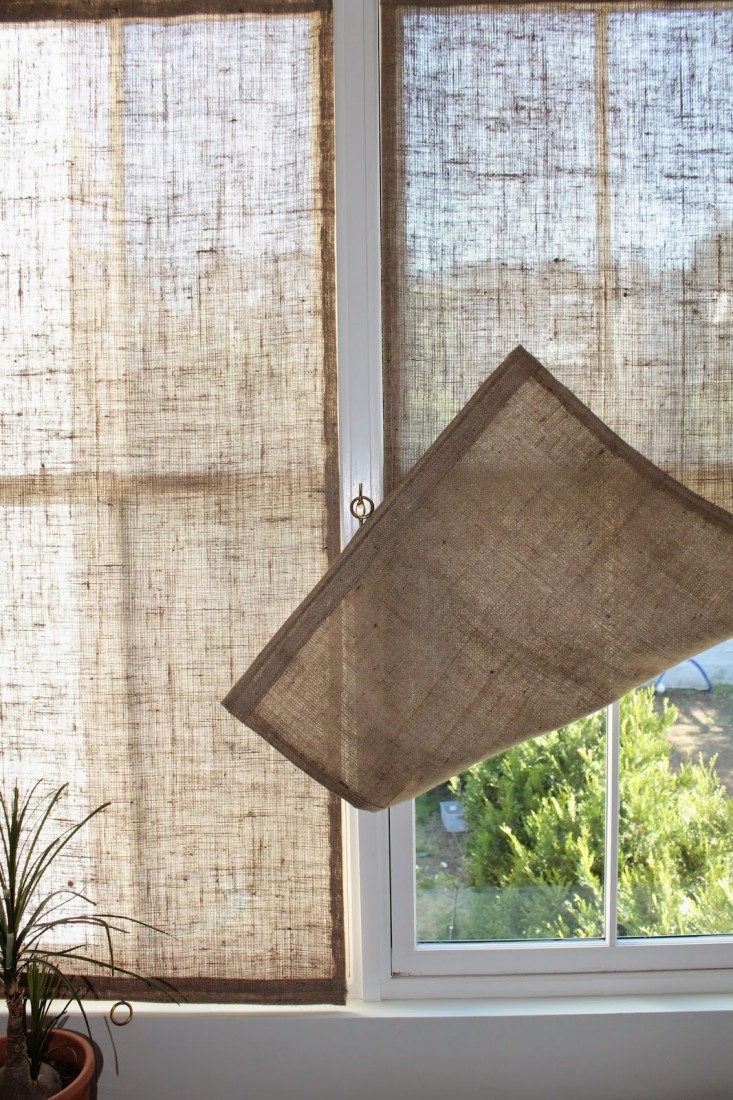 These curtains from HGTV are made out of inexpensive fabric attached to chain link and then hung on nails. So cute!
Home Talk posted directions for making these super inexpensive indoor shutters. I love how rustic this look is!