We've all been to an Easter egg hunt, maybe we've even planned a few of them as well. While they're always fun to be a part of, Easter eggs hunt are often the same thing, year after year. Here are a few awesome ideas to make this year's hunt much more fun and creative!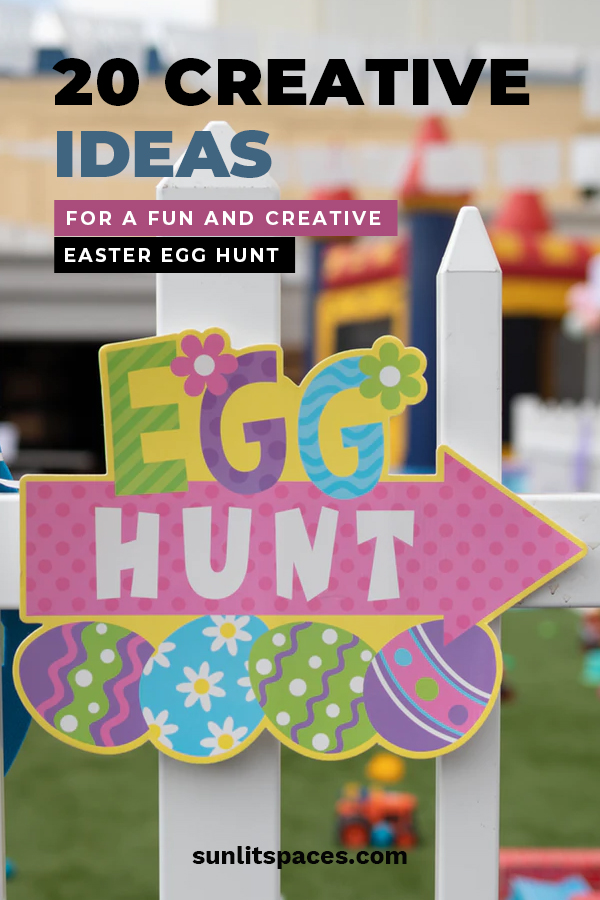 Individual Colors
This is an especially great idea if you have lots of kids at different ages. By assigning each child a certain color of eggs, then you'll avoid your older kids getting all the eggs while your younger ones are left with none.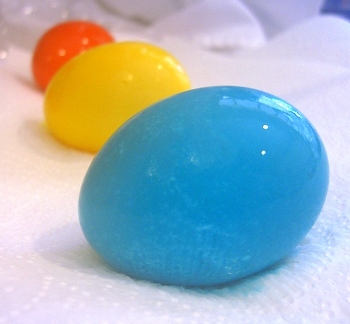 Puzzle
Put different pieces of a puzzle in some of the eggs. Then, when they're all find, your kids can put the puzzle together. Write a fun note on the back of it (or maybe the Easter bunny can) or a clue to their Easter baskets.
Clues
You can also just do individual clues in each of the eggs, along with goodies. The clue can either lead the kids to their next egg or to a big Easter basket or Easter present, you choose!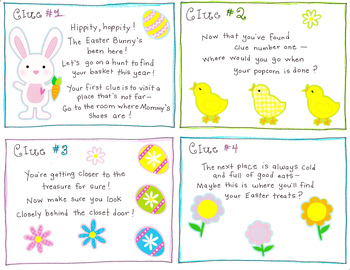 Map
If you're really wanting to make this year's Easter hunt a party, then make a fun pirate-y map of the backyard for your kids. They can follow the map to the X's where all the eggs are hidden!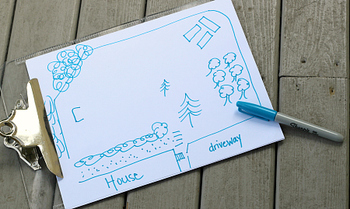 Glow-in-the-Dark
Try doing an Easter egg hunt in the dark! This way, you can make the eggs glow-in-the-dark! This will give something for your kids to look forward to all day and is a creative way to do a hunt!
Flashlights Inside
If you don't want to do the Easter egg hunt outside but still want to do it in the dark, then just hide the eggs in your home and turn off the lights! Then, give each of your kids a flashlight so they can safely search the house.
Hang from Trees
This works for decorating and for Easter egg hunts. Hang a few of the eggs from branches in the trees, enough for your kids to reach but not so low that they're easily seen.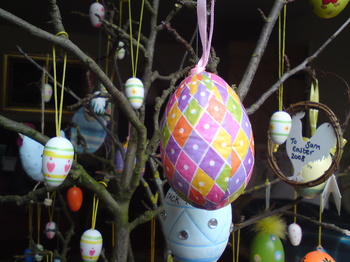 Notes
"Get" fun notes from the Easter bunny and give them to your kids. You can put them in their bedrooms, closets, or wherever else you think they'll find them and enjoy them.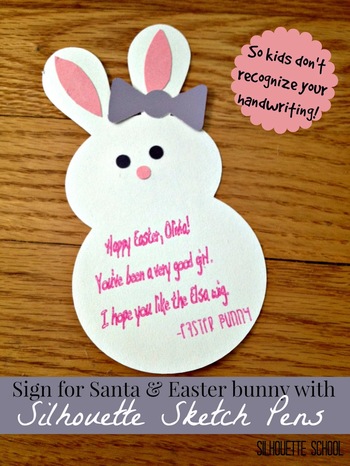 Lollipop Garden
This is a great addition you can have with any Easter egg hunt. Take lollipops, stick them in the ground, and then your kids can go harvesting in the "lollipop garden." So cute!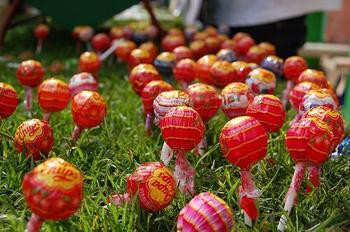 Prizes
If you really want to make your kids' day (especially for older kids), then consider putting prizes in the Easter eggs instead of candy. These prizes can be anything from not having to do the chore they hate to staying up an hour passed bedtime.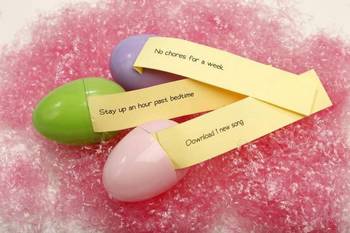 Neighborhood Hunt
If you want to get to know your neighbors better, consider having a neighborhood Easter egg hunt! You can plan with the other parents to even make snacks and fun Easter-themed refreshments for everyone!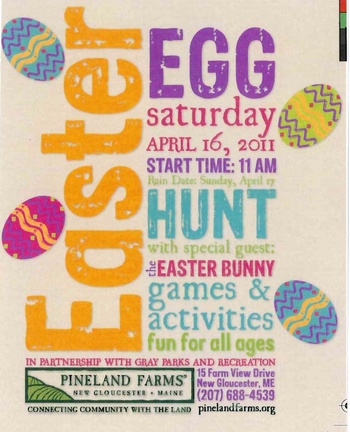 Balloon Eggs
Take a new approach this year and, instead of using eggs, make "eggs" out of balloons. You and your family can color them and then watch as your kids have fun popping the balloons to get the candy inside!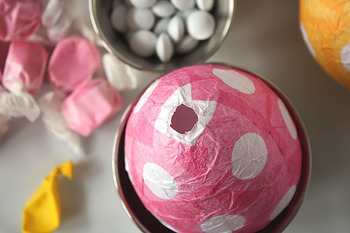 Golden Egg
Consider having a "golden egg" that contains an awesome prize. It can be anything from a few dollars to a restaurant gift card, depending on who will be doing the hunting. Paint it differently than the others, too.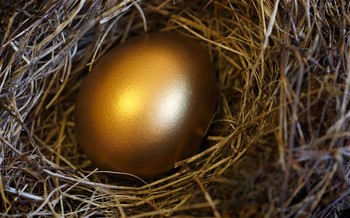 Candy Exchange
If you're afraid of candy melting outside or some of the eggs not being found, then consider having a candy exchange. Put coins (they can be real or fake) in the Easter eggs and then, when the kids are done searching, they can exchange their coins for candy!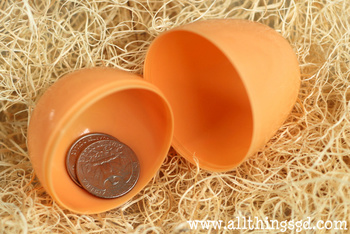 Bunny Trail
If you have young kids who really get into Easter, then have them find a bunny trail when they wake up on Easter morning! This can lead to the first egg, an Easter basket, or something else entirely.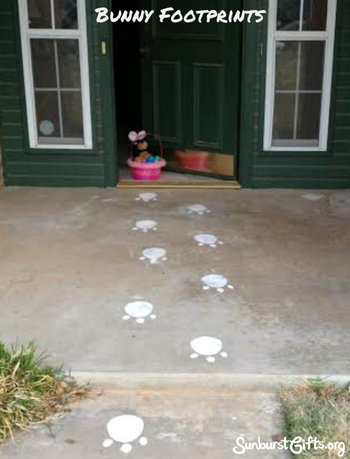 Easter Apparel
Turn Easter into an even more fun day with some great Easter apparel! You can get (or make) Easter hats, for example!
Easter Fortunes
Put a few fun Easter fortunes in some of the Easter eggs to help brighten your kids' day. They can be actually fortunes, or just nice and kind notes that will make them smile.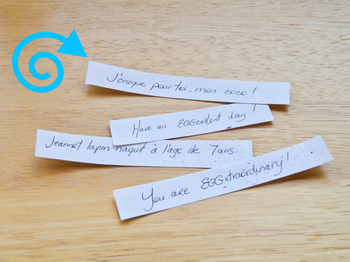 String Maze
If you're doing your Easter egg hunt inside and you want to make it a little more difficult, then create a fun string maze! You can either just have the maze be an obstacle or you can have each string lead to an egg.
Alphabet Eggs
If you have young kids, then make the Easter egg hunt educational! Do this by putting letters on each of the eggs. Have your kids collect them and then put them in order! Once they have them all, then give them a prize!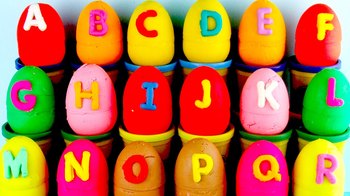 Cookie Hunt
Instead of buying a bunch of candy and plastic eggs this year, consider doing an Easter cookie hunt! Put the cookies in plastic bags, wrap them up to look pretty, and then hide them!