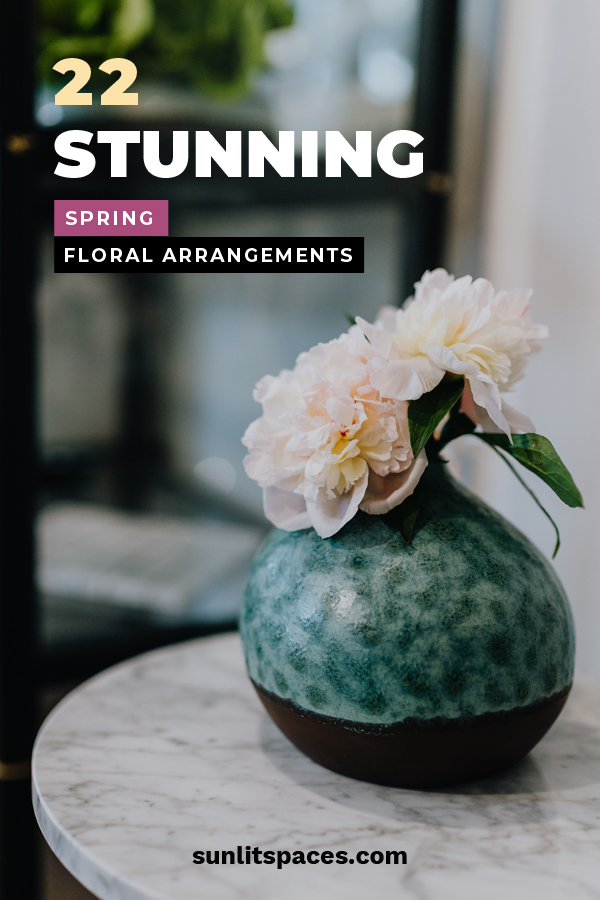 Flower arranging is something I've always been interested in, but if you're like me, you just aren't sure where to start! Well, the following 22 tips for stunning floral arrangements should help us both feel like we can give it a try!
1.Be sure to use a variety of flowers in different sizes and textures. This arrangement combines peonies with smaller flowers for a burst of texture.
2. Try mini arrangements. They look so cute and fun! See the tutorial at Wallflower Kitchen.
3. Finding a great vase or container to showcase your flowers is important. Here's an idea to use colorful colanders as hanging pots. Love it!
4. To show off an arrangement with height, use vintage milk bottles tied together with a bit of twine.
5. Bold colored blooms really pop in a pitcher with equally bold stripes.
6. This beautiful arrangement is based on a pot of pink primroses. Just put them in a floral teacup and surround the teacup with bright green moss. Lovely!
7. This arrangement is so easy that I think I could do it! Instead of worrying about what color of flowers to use, use white daisies in clear glass vases filled with colored water. Amazing!
8. This tutorial from Hello Glow will show you how easy it is to make a citrus floral arrangement.
9. I never would have thought to put arrangements in brown paper bags, but what a lovely rustic touch.
10. Floret Flowers uses blooms in varying shades of the same color, to achieve a wondrous effect.
11. Try pastel flowers in a rustic wooden crate. Hydrangeas and snapdragons are perfect.
12. Clusters of moss or baby's tears pair perfectly in a muffin tin and look cheery on a kitchen table or windowsill.
13. Irises do well laid on their sides in a long tureen.
14. Elevate succulents by potting them in lovely ice cream dishes.
15. Don't be intimidated by the flowers! They are more forgiving than we think, so enjoy them as you experiment with arrangements.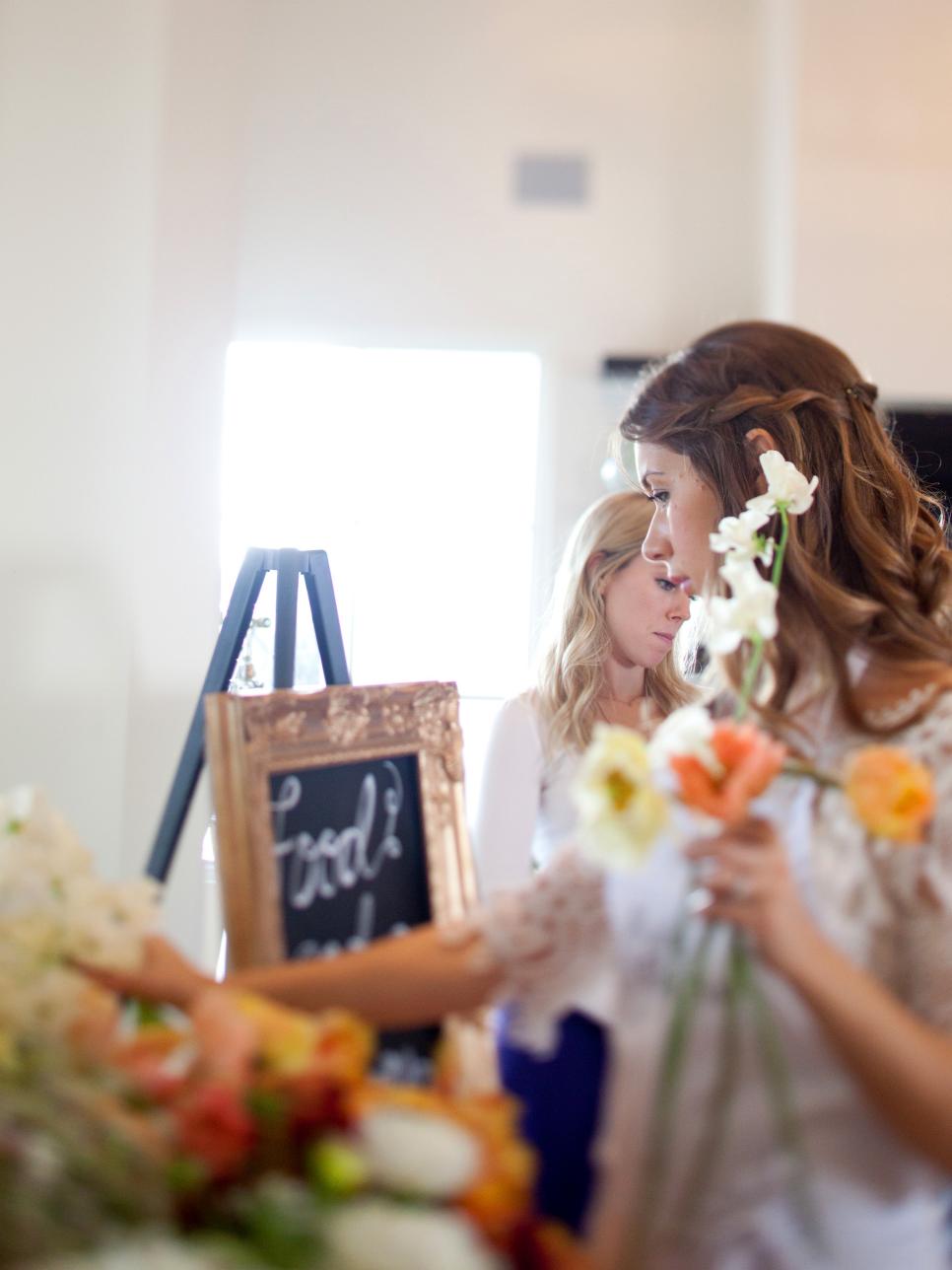 16. Put together your arrangements at eye level. You get a much better perspective when looking at them straight on, rather than from above.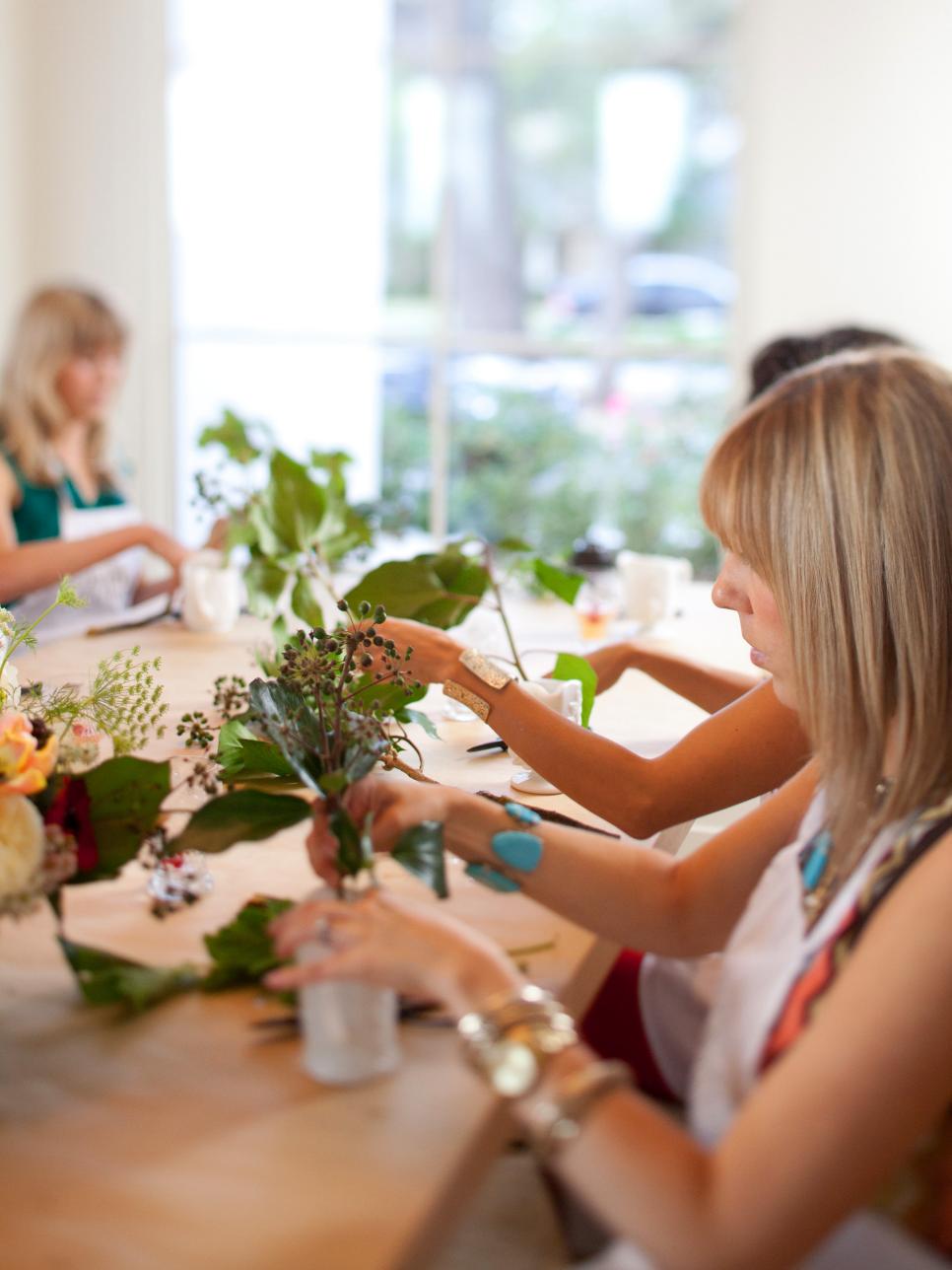 17. Use chicken wire inside your vase to help secure blooms while you build an arrangement.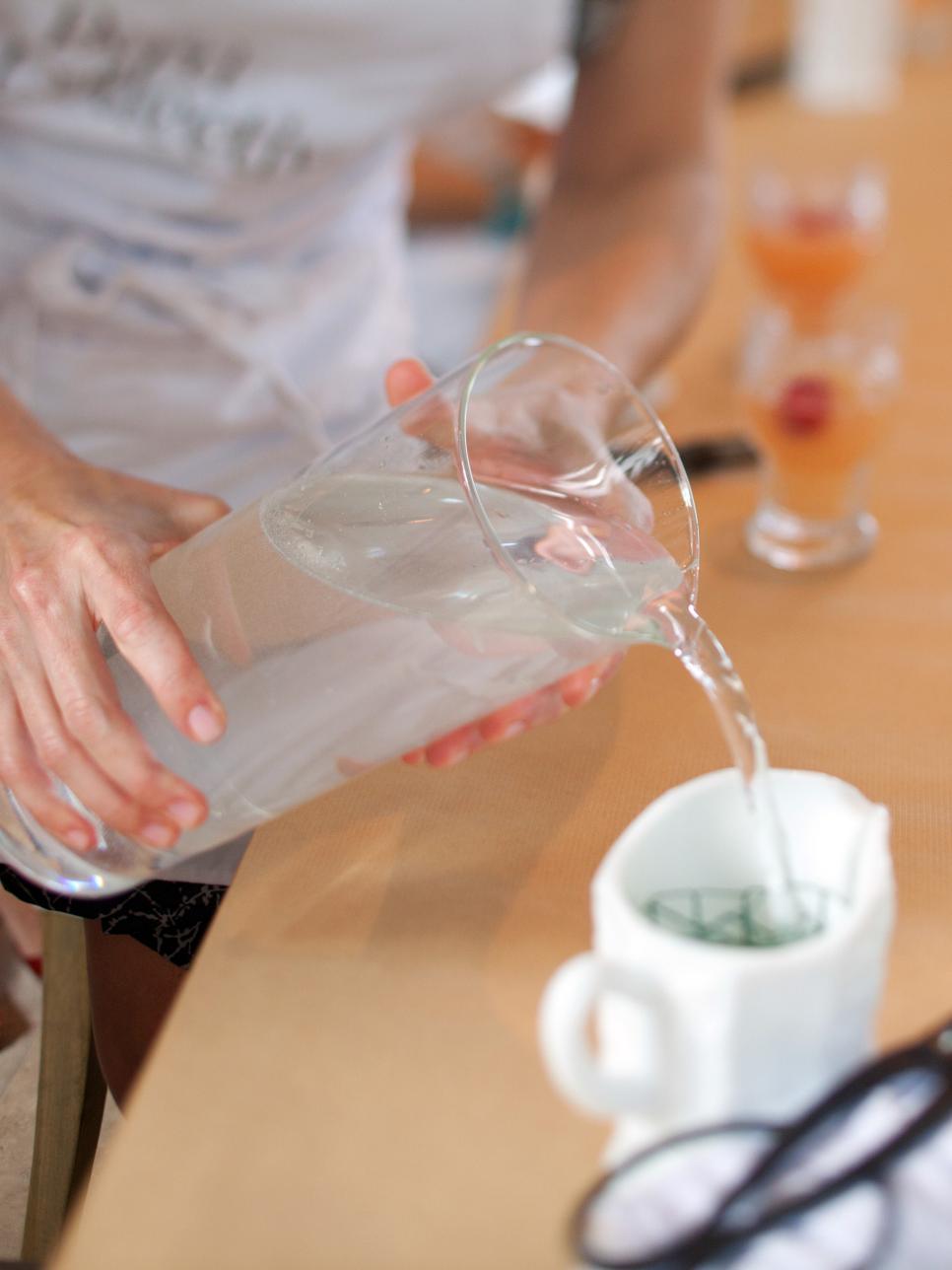 18. Use greens as the base of your arrangement, and strip off the leaves that will be below the water level. That keeps the water fresher for longer.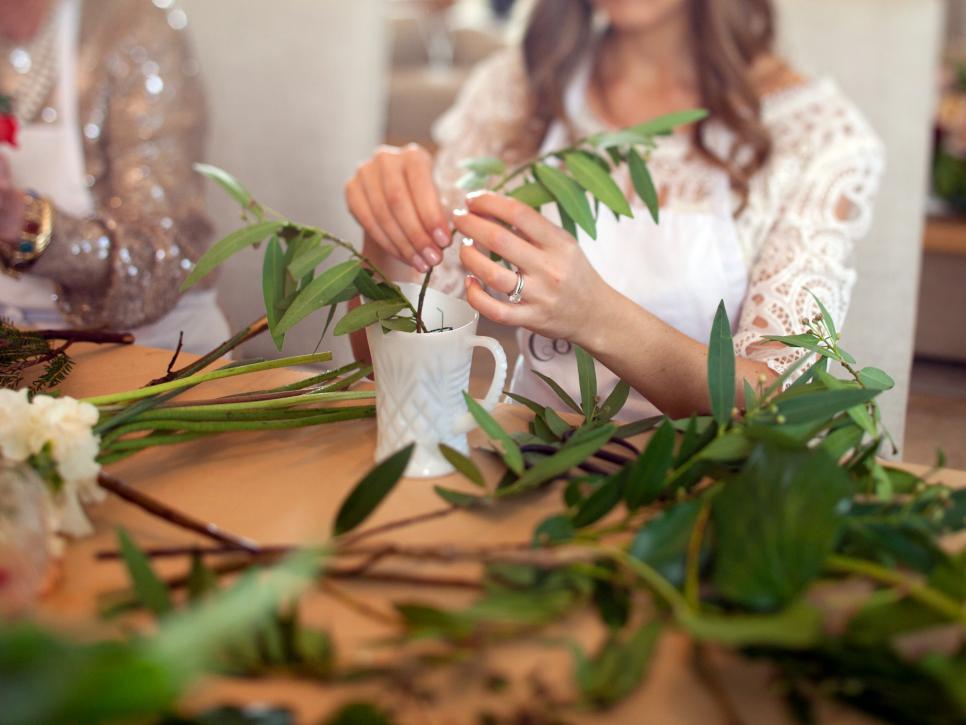 19. Always be sure that your arrangement ends up being in proportion to the size of the container it's in.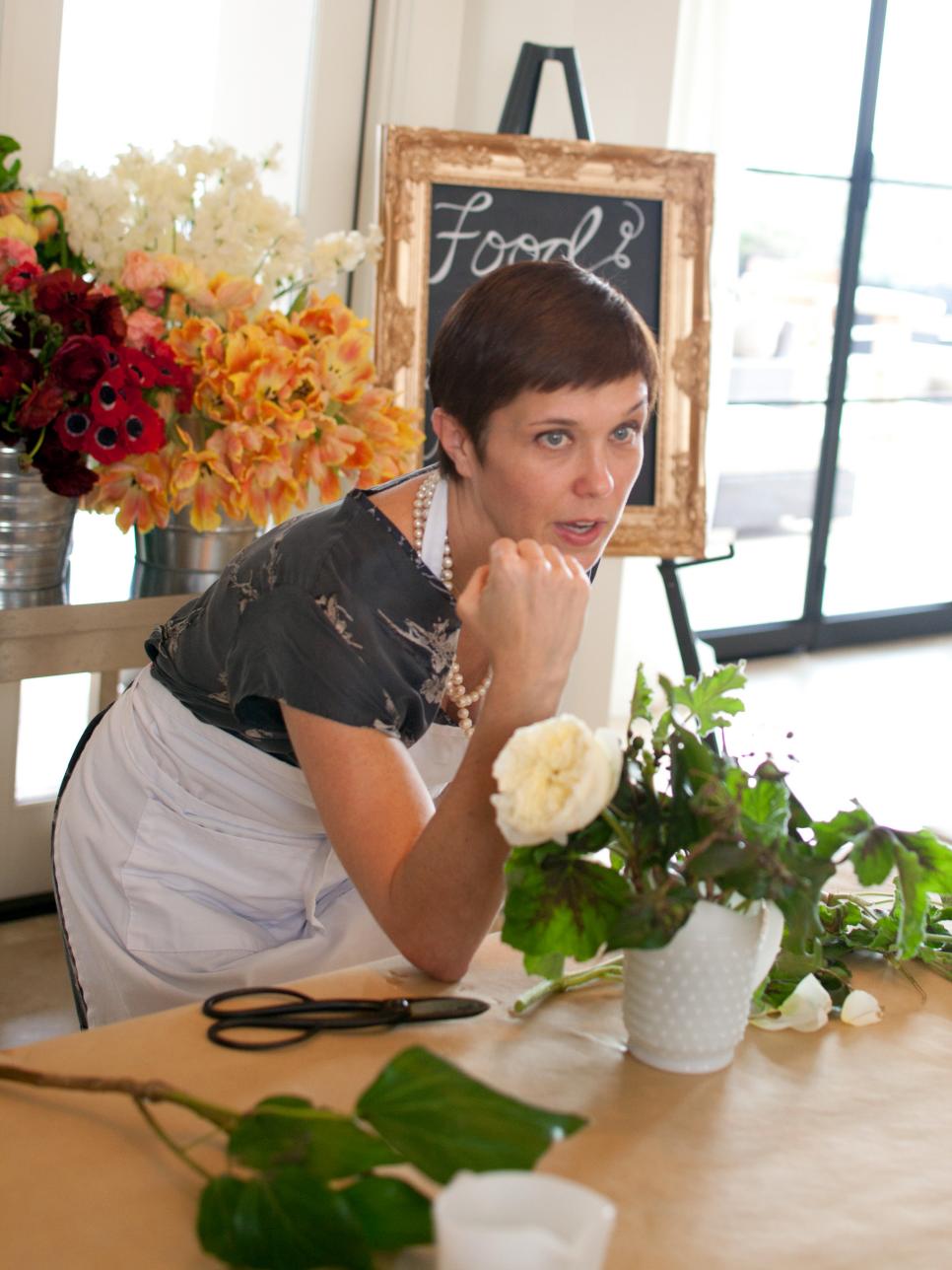 20. When you get home with purchased blooms, be sure to cut about an inch off the end of each stem so they will absorb water better and last longer.
21. I never knew this, but the temperature of the water matters. Use warm water to help encourage tightly closed blooms to open wider.
22. Finally, height also matters. You should plan for your arrangement to be about 1 1/2 times taller than the container you're using.
See Country Living and BHG for more tips on DIY flower arrangements.