A can of paint can actually go a really long way. Whether it is leftover from a previous project, or purchased for these ideas, make the most out of your old (or new) paint!

1. DIY Artwork 
This seems like a given, but this craft idea can be easily overlooked! Pick a color that creates a high contrast, such as the pink and white here.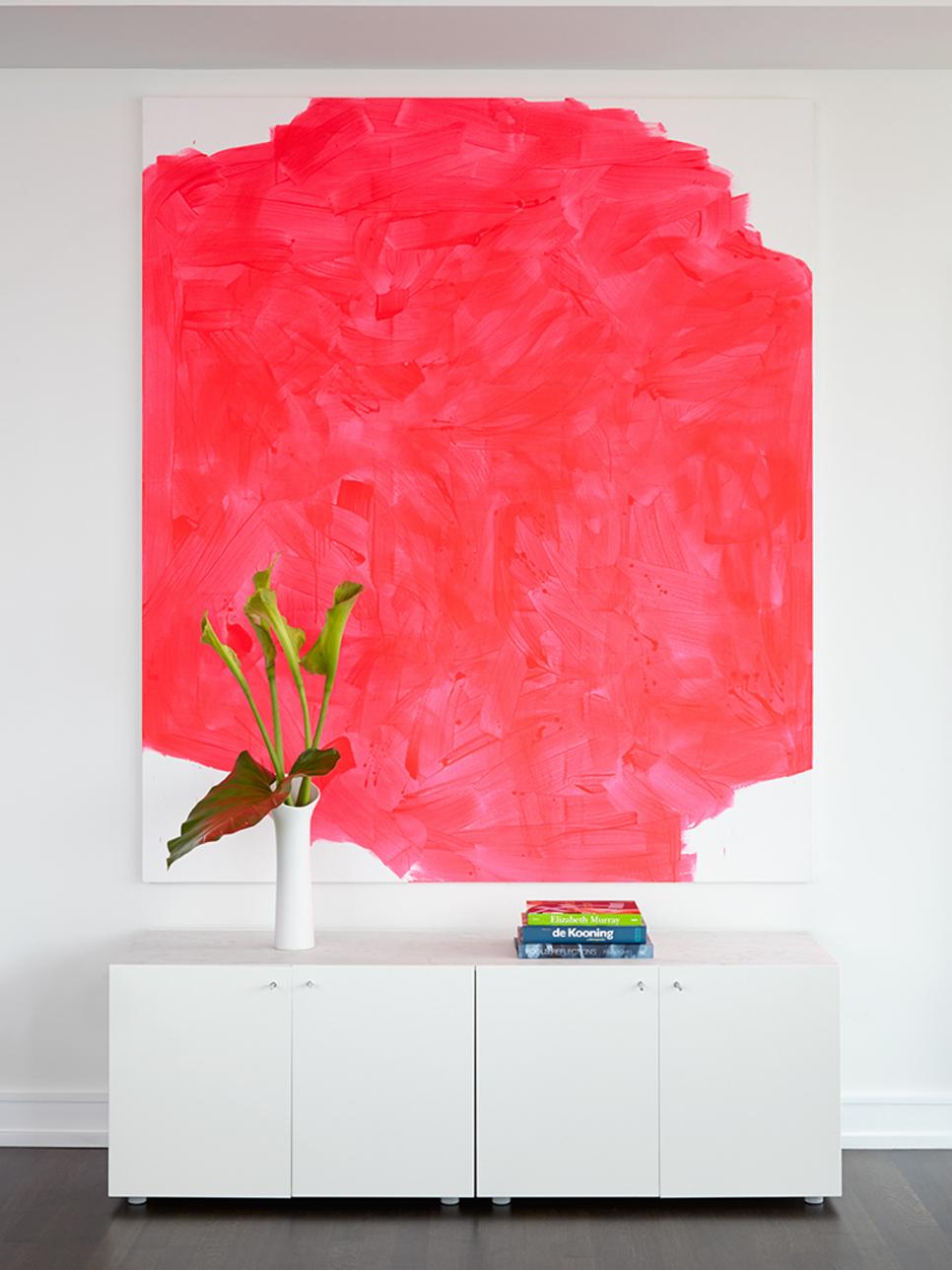 2. Staircase Stripes
An adorable project to tackle this weekend, these different colored stripes are sure to brighten up a boring staircase. Check out how great this looks with the wallpaper in the background!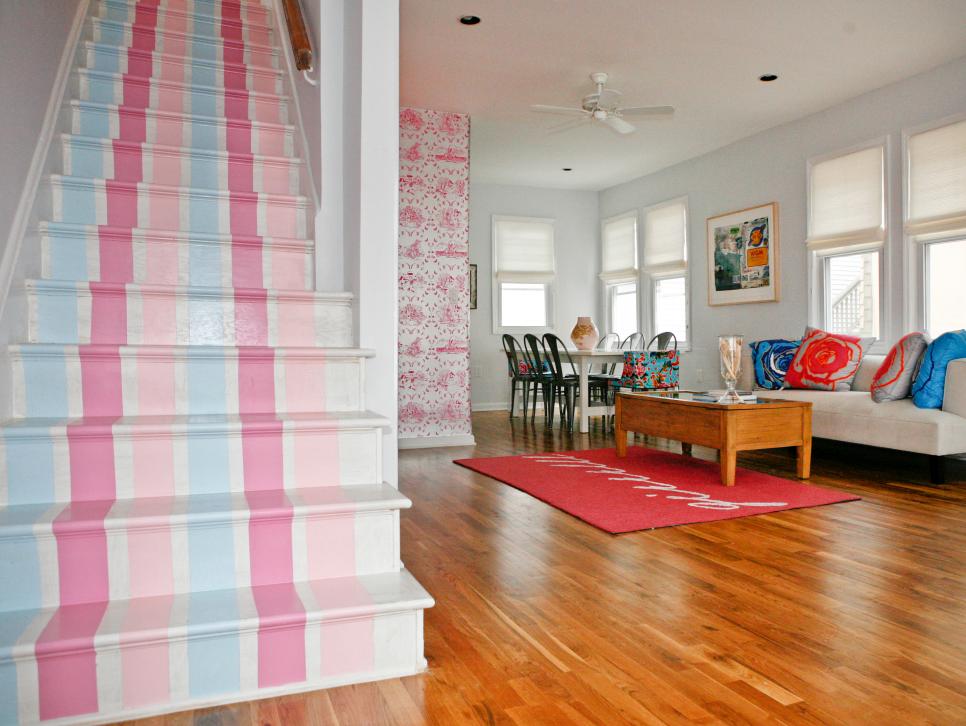 3. Revamp a Chandelier 
Modernize an old brass chandelier with a fresh coat of paint. Seriously, that's all it takes to bring new life to an old chandelier.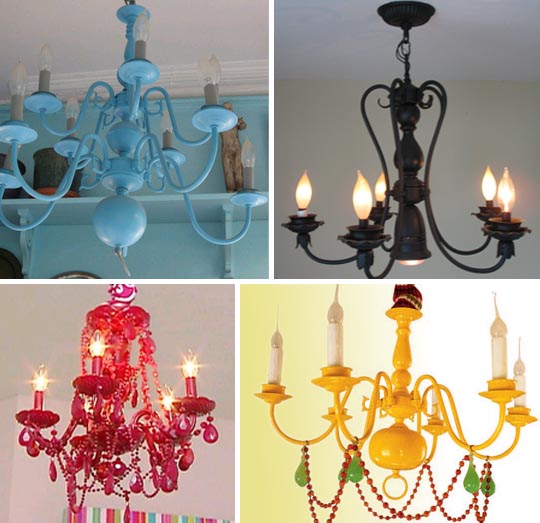 4. Painted Candlestick Holders
Turn old candlestick holders found at the thrift store into a decorating staple. Imagine how great these would look on your kitchen table as a centerpiece! Perfect for the upcoming summer parties.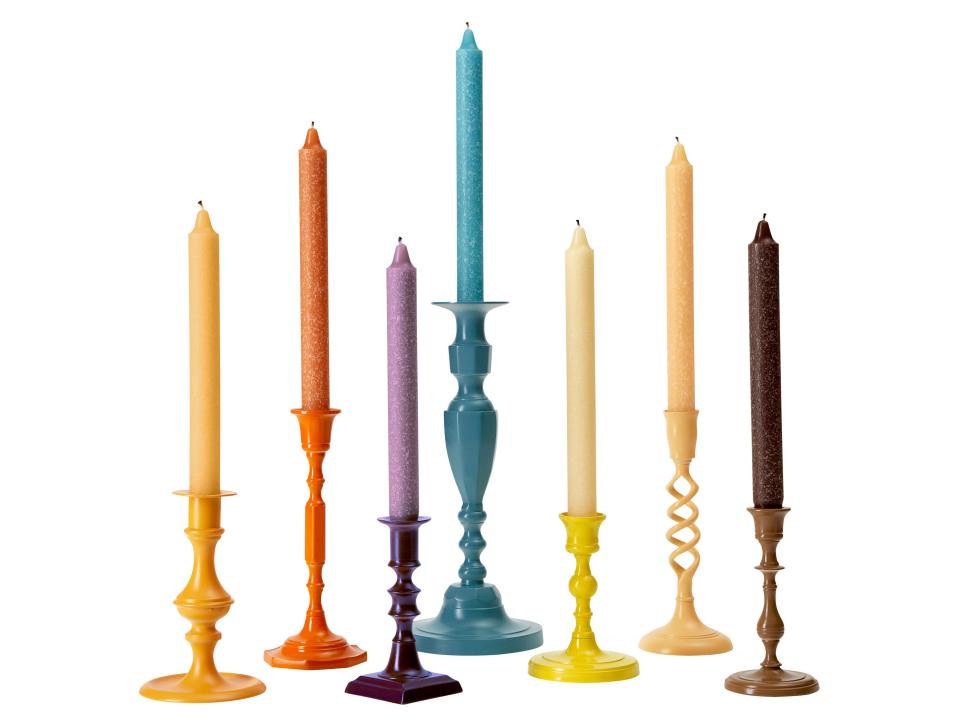 5. Update Your Curtain Rod
If you are in need of a new window treatment, but don't have the money to purchase one, painting the rods could be the pick me up your windows needed!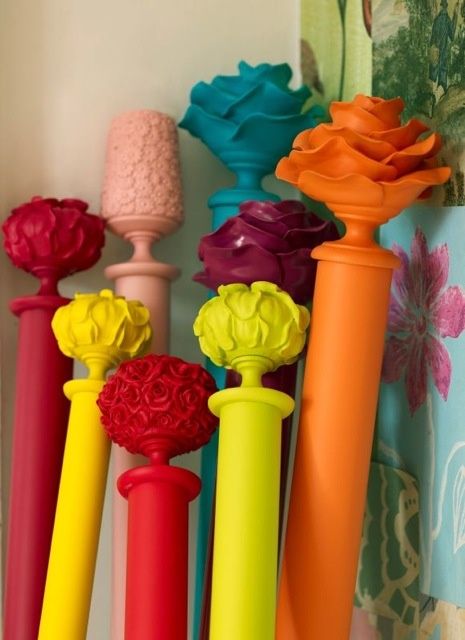 6. Color Your Coat Rack
Brighten up an old coat rack and your entry way with a coat of paint.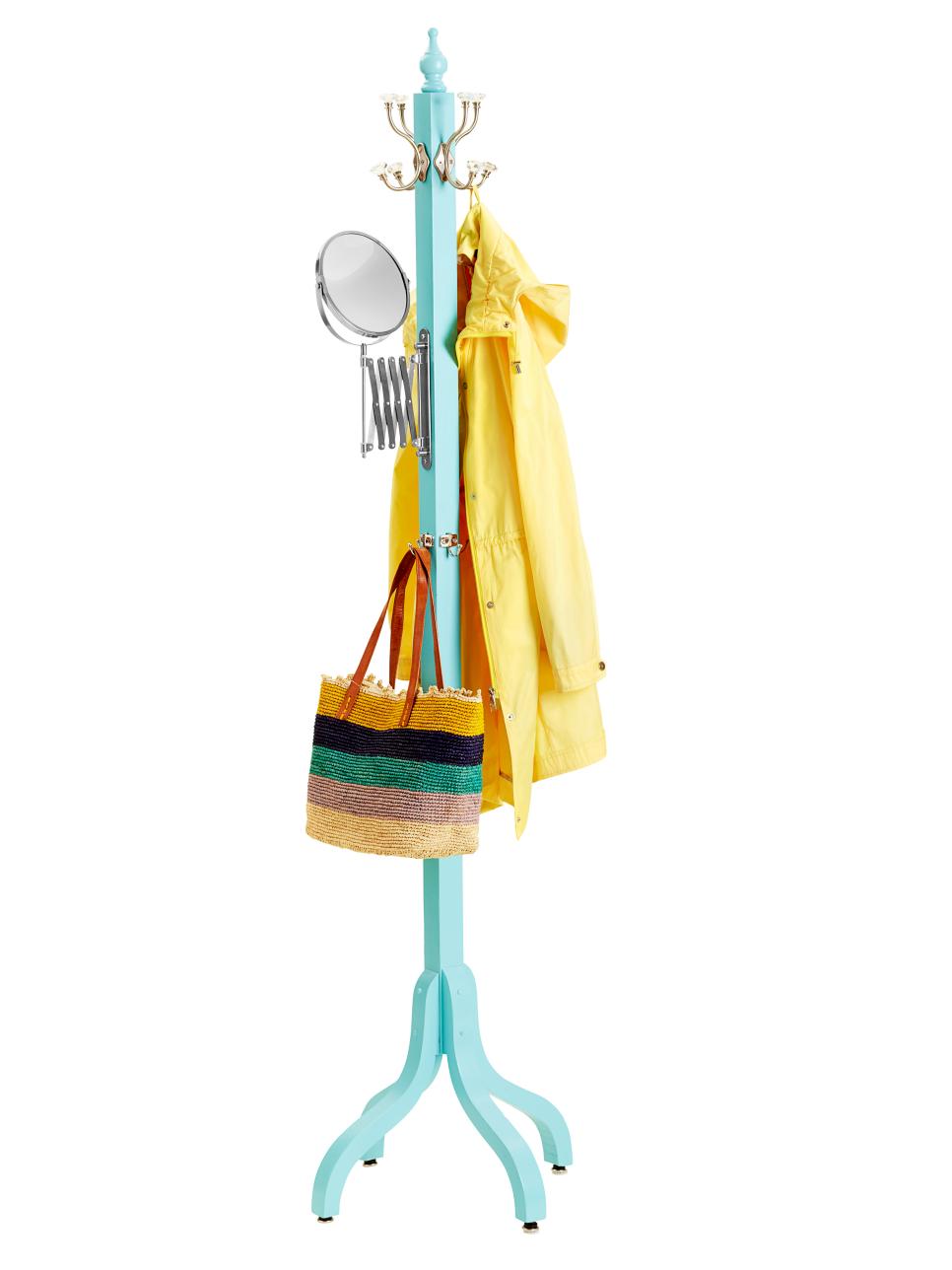 7. Door Details 
Say goodbye to boring doors, and use an accent color to spruce things up. The added accents look lovely against the color of your home! Perfect for indoors or out!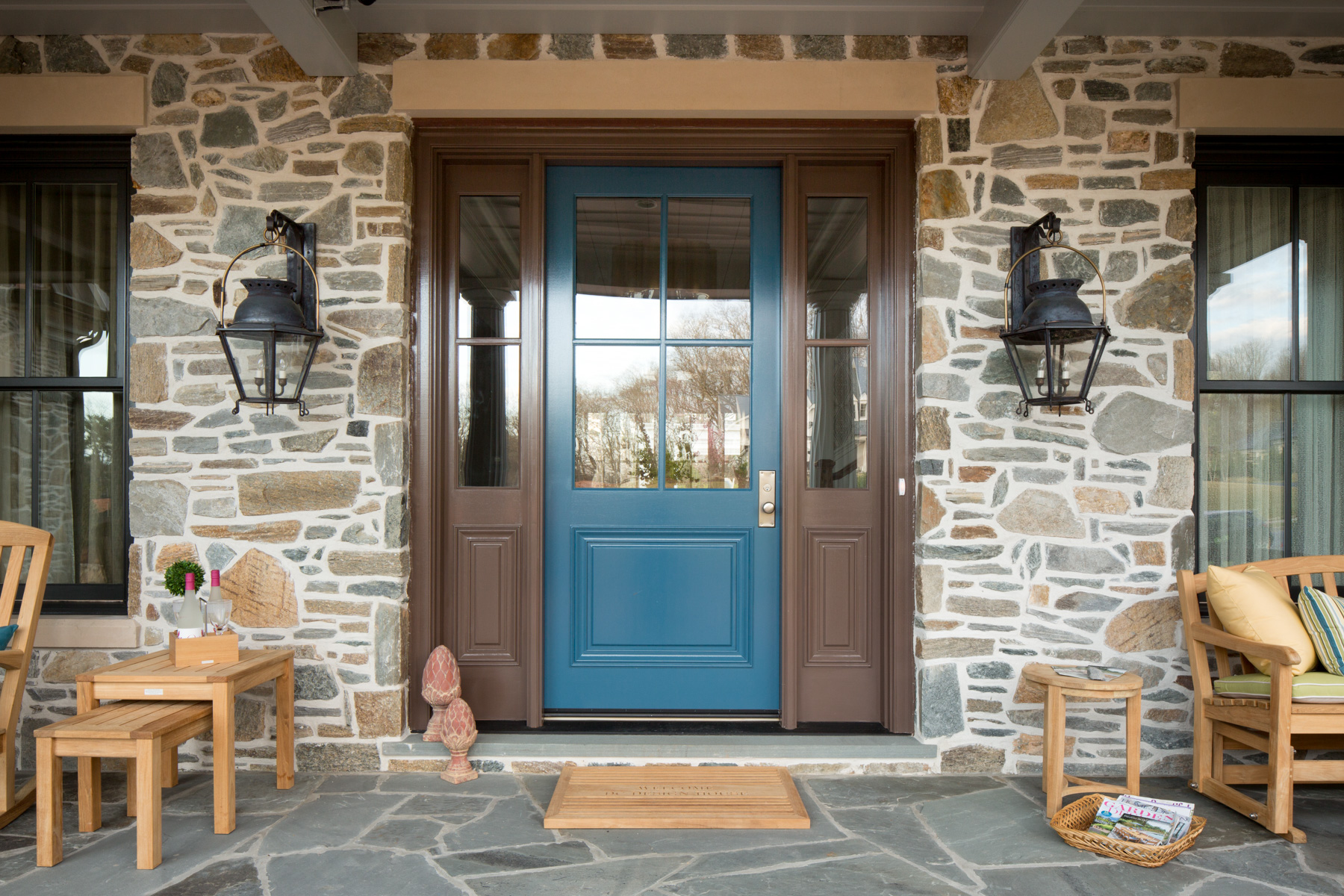 8. End Table Redo 
Bring a thrift store find back to life with a coat of paint and some new hardware. You could even wallpaper the insides for an added decorative touch!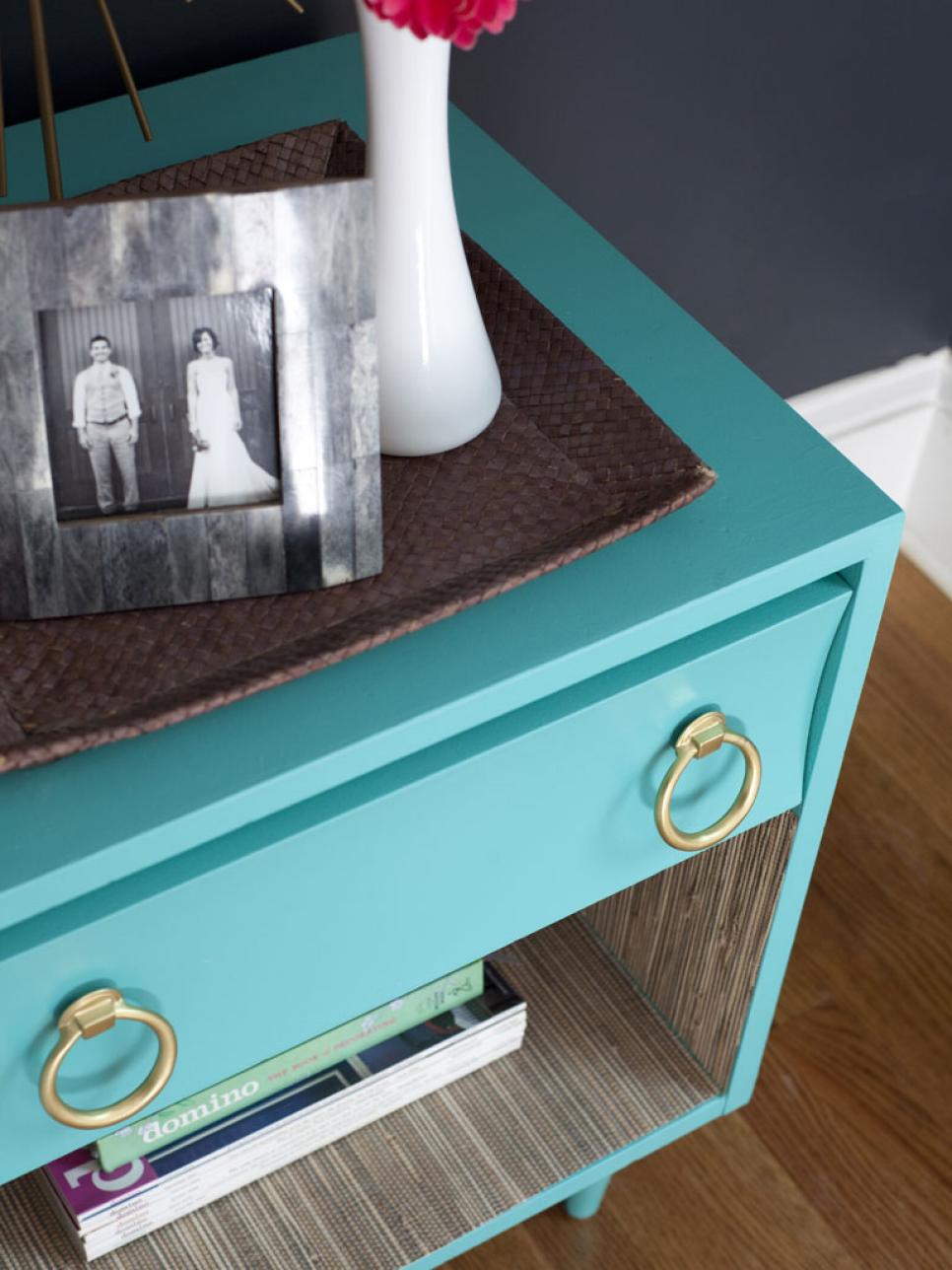 9. China Cabinet Accents
Turn a standard white china cabinet into the focal point of the room. The white dishes look great against the coral background. If this color is too bright for you, a soft green or blue would look just as stunning.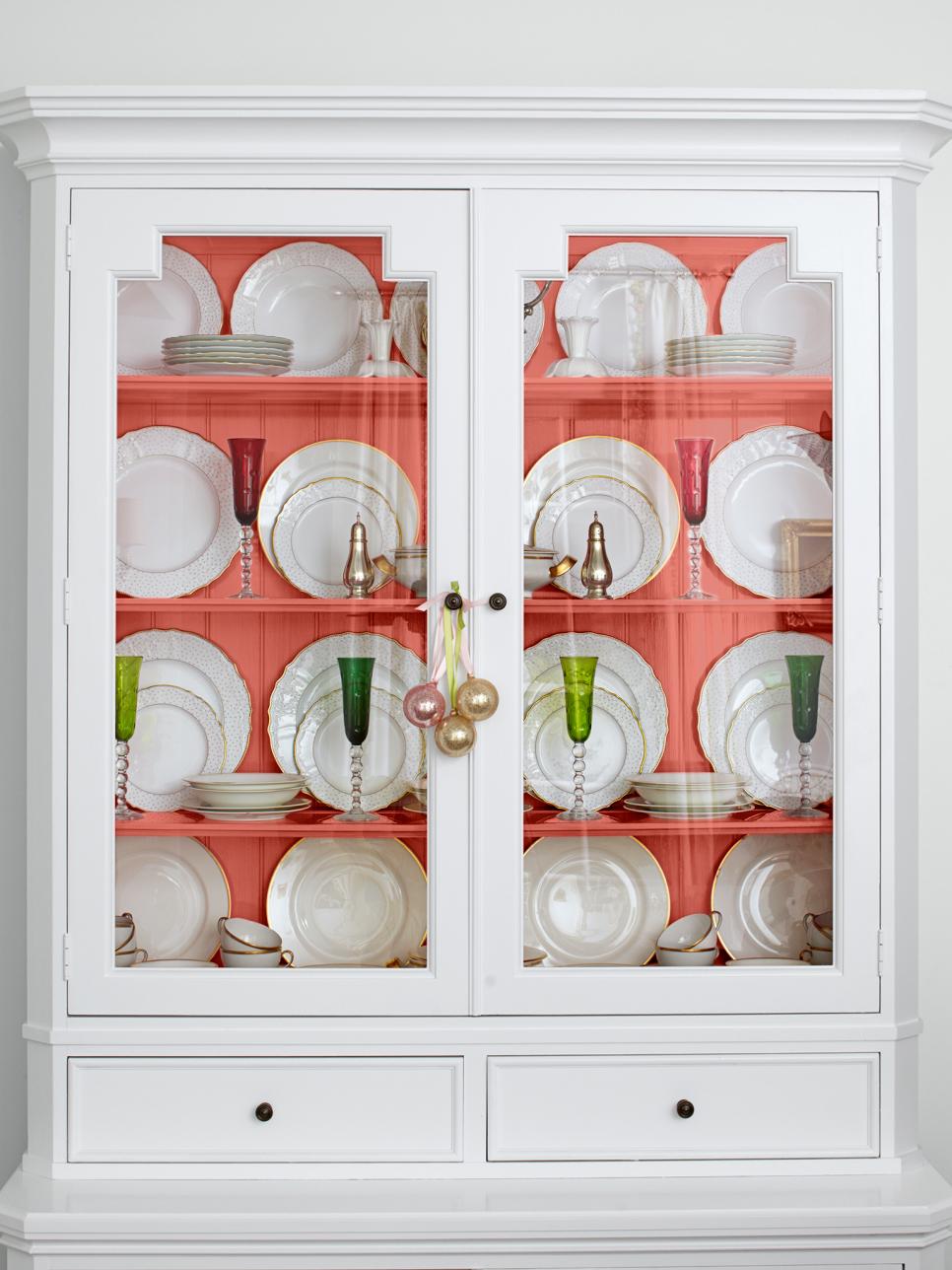 10. Customize Your Desk
Customize your desk with a can of paint and some great accents. Organization never looked so good! Idea and project tutorial from HGTV.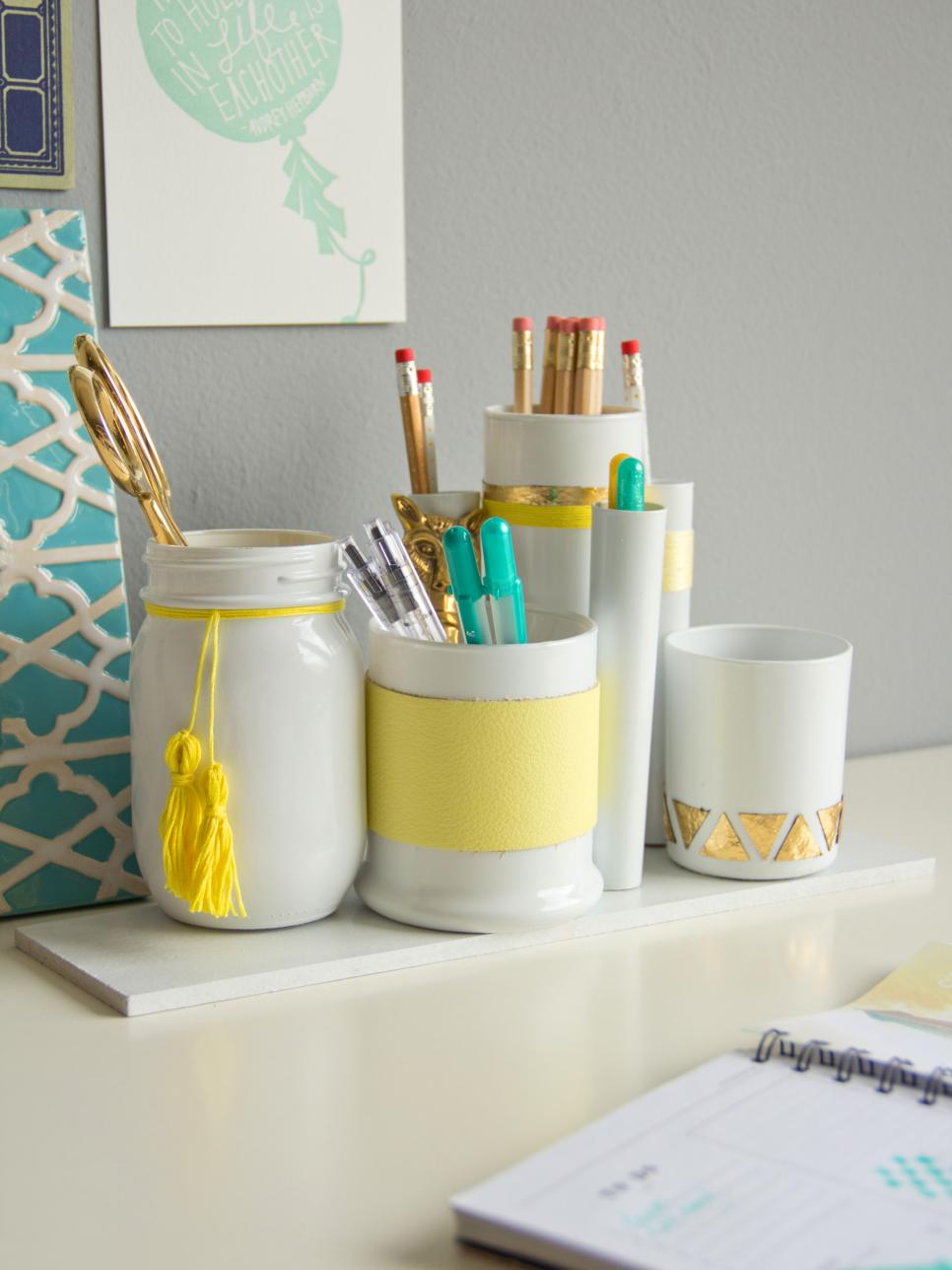 11. Bookcase Project
Turn an ordinary bookcase into something you are proud of, books or not! Combine colored baskets and a painted background to create a personalized bookshelf fit for any room.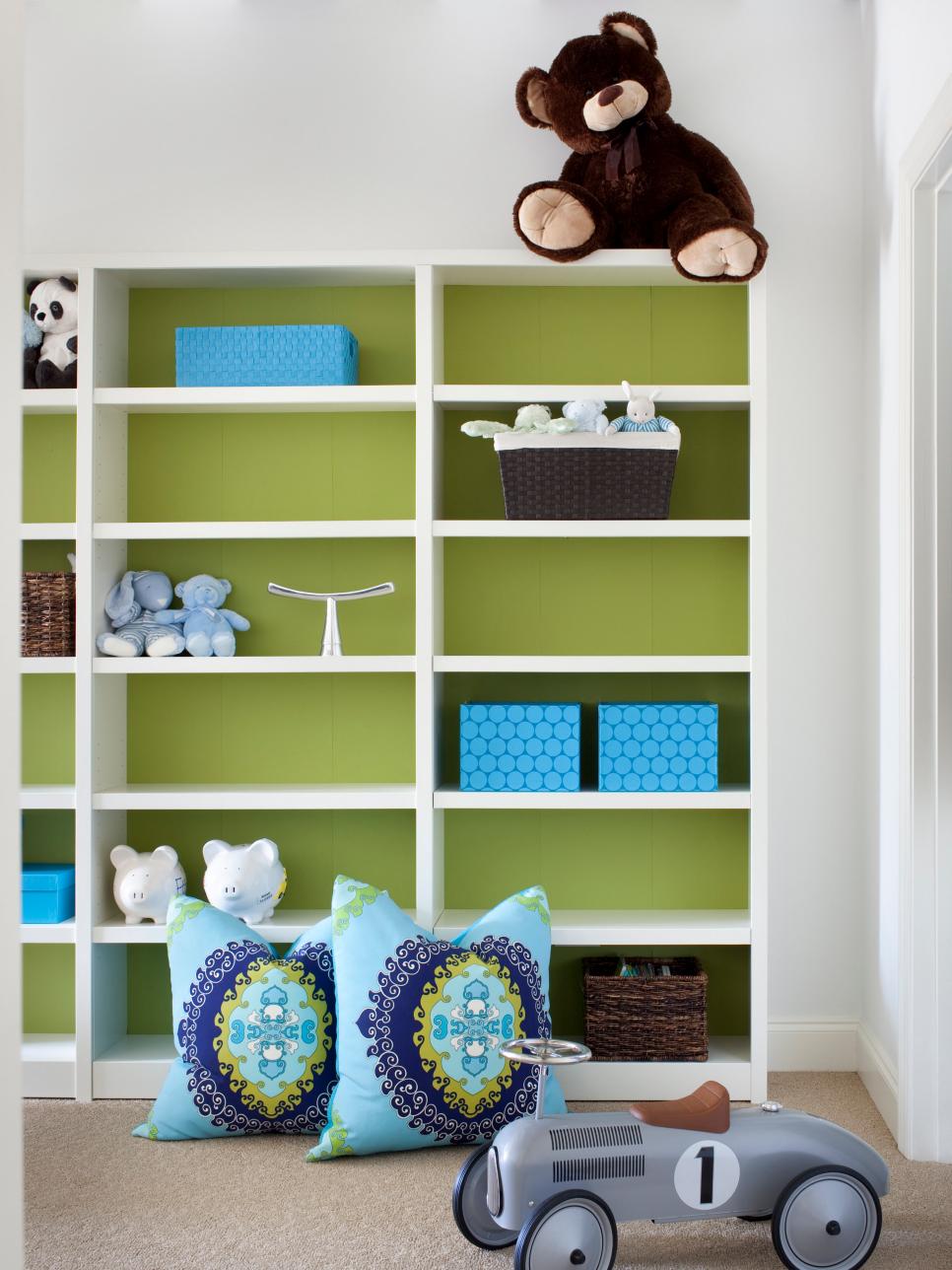 12. DIY Headboard
Add a rustic and textured headboard to your room with this great tutorial from HGTV.  The best part? This costs less than $100.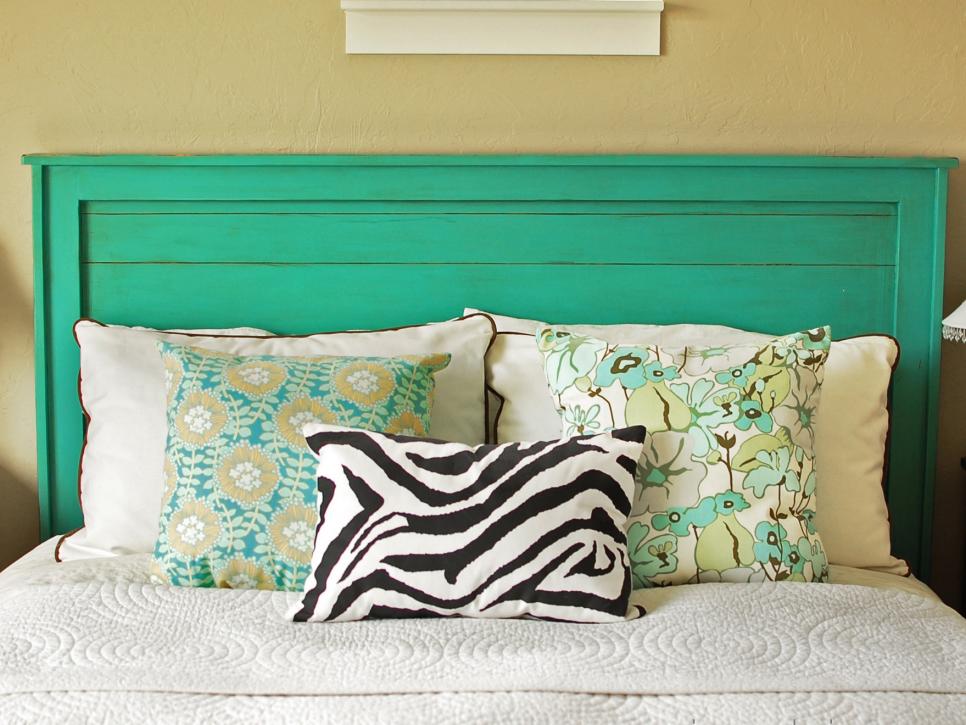 13.Stencil Baskets
Stencil some old inexpensive baskets using old paint. Wicker baskets will never go out of style, and the stencil brings them back to life.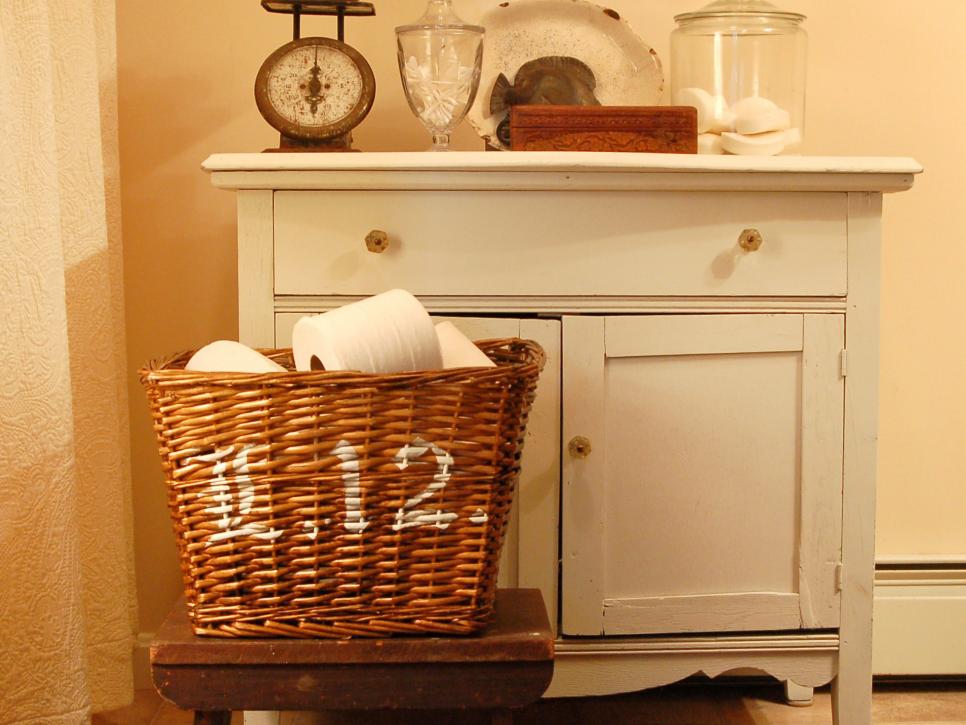 14. Milk Bottle Remodel
Vintage milk bottles can make great vases, but a clear bottle may not be exactly what you are looking for. Paint the bottles different colors, and put some fresh cut flowers in them.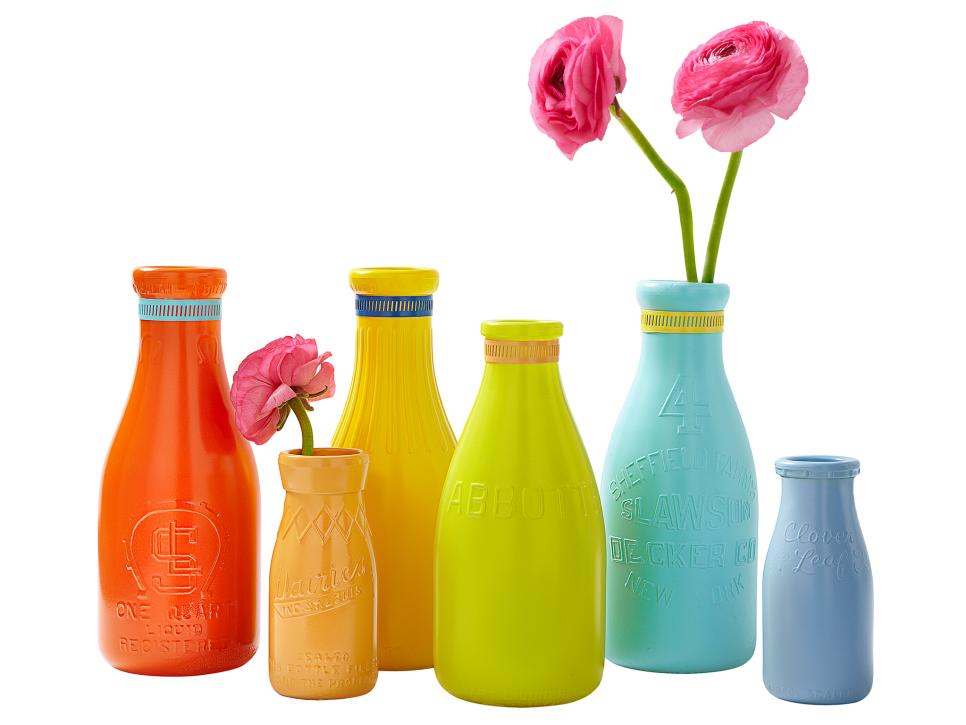 15. Colorize Flower Pots
Nothing says spring quite like a bright and funky flower pot. Set aside a few hours one afternoon to turn your pots from drab to fab.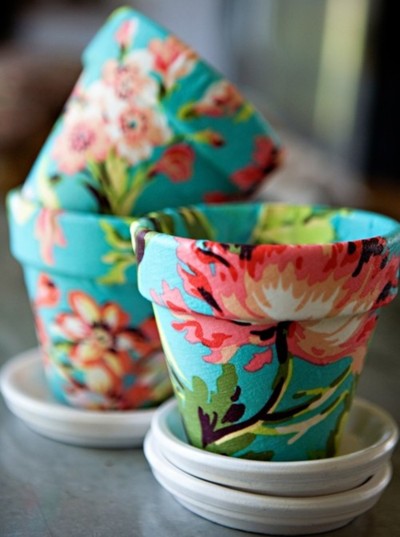 16. Refashion Your Frames
Bring the focus to your artwork (or pictures!) by coloring your frames.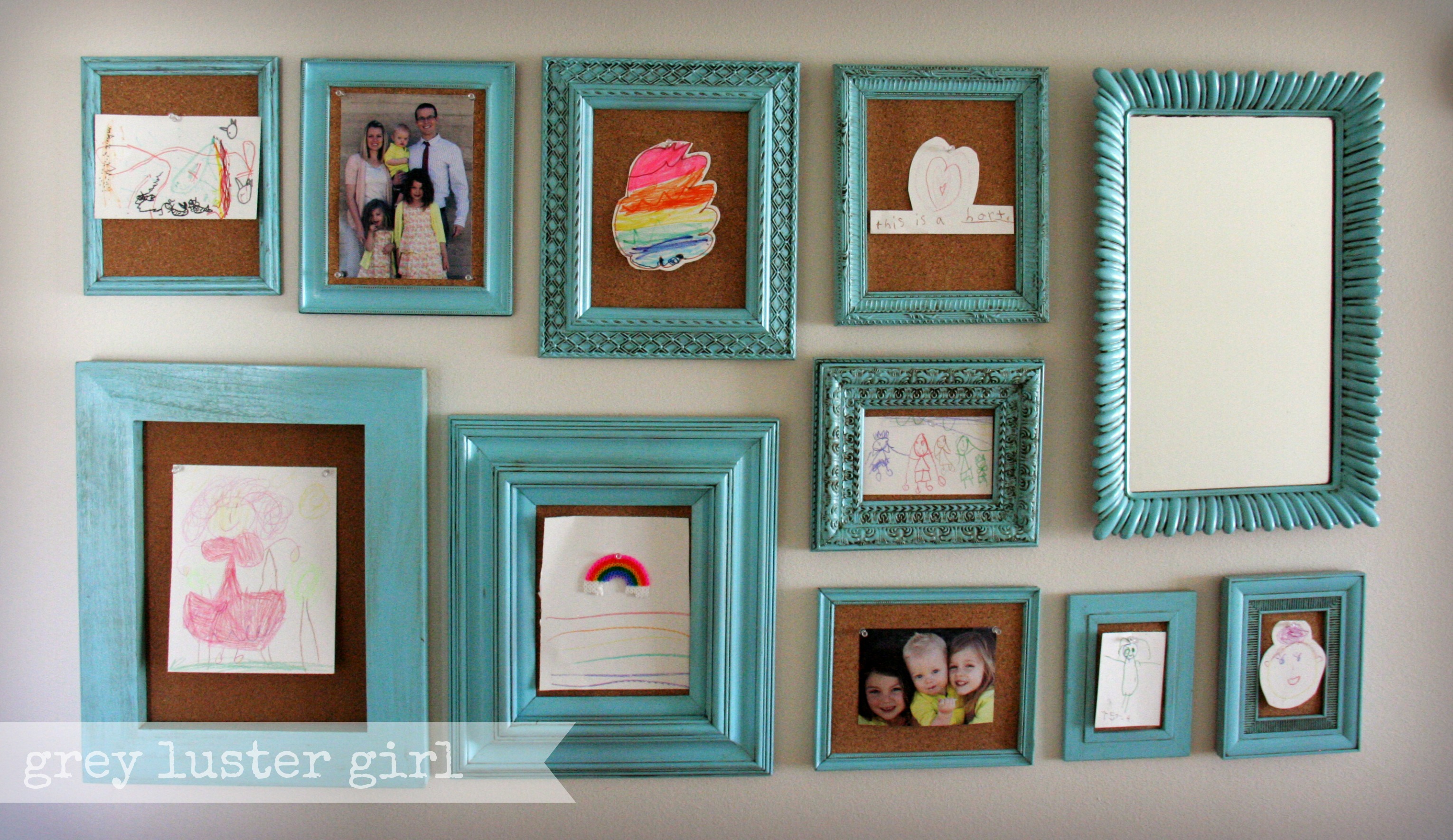 17. Stencil a Table
Bring a fun pattern to a basic coffee table. This stunning idea is inspired by Moroccan tile work. Don't let the bright colors or intricate stencil work intimidate you. The tutorial can be found here.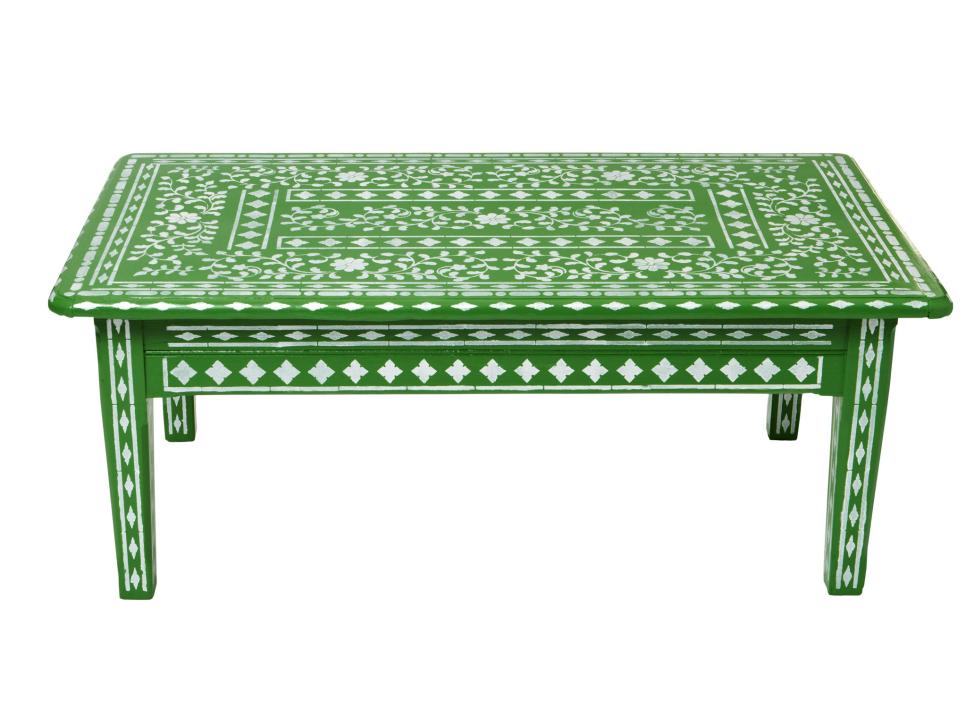 18. Repurpose Baby Food Jars
Recycle old baby food jars with a can of paint and some fresh daisies. These would look great in a window!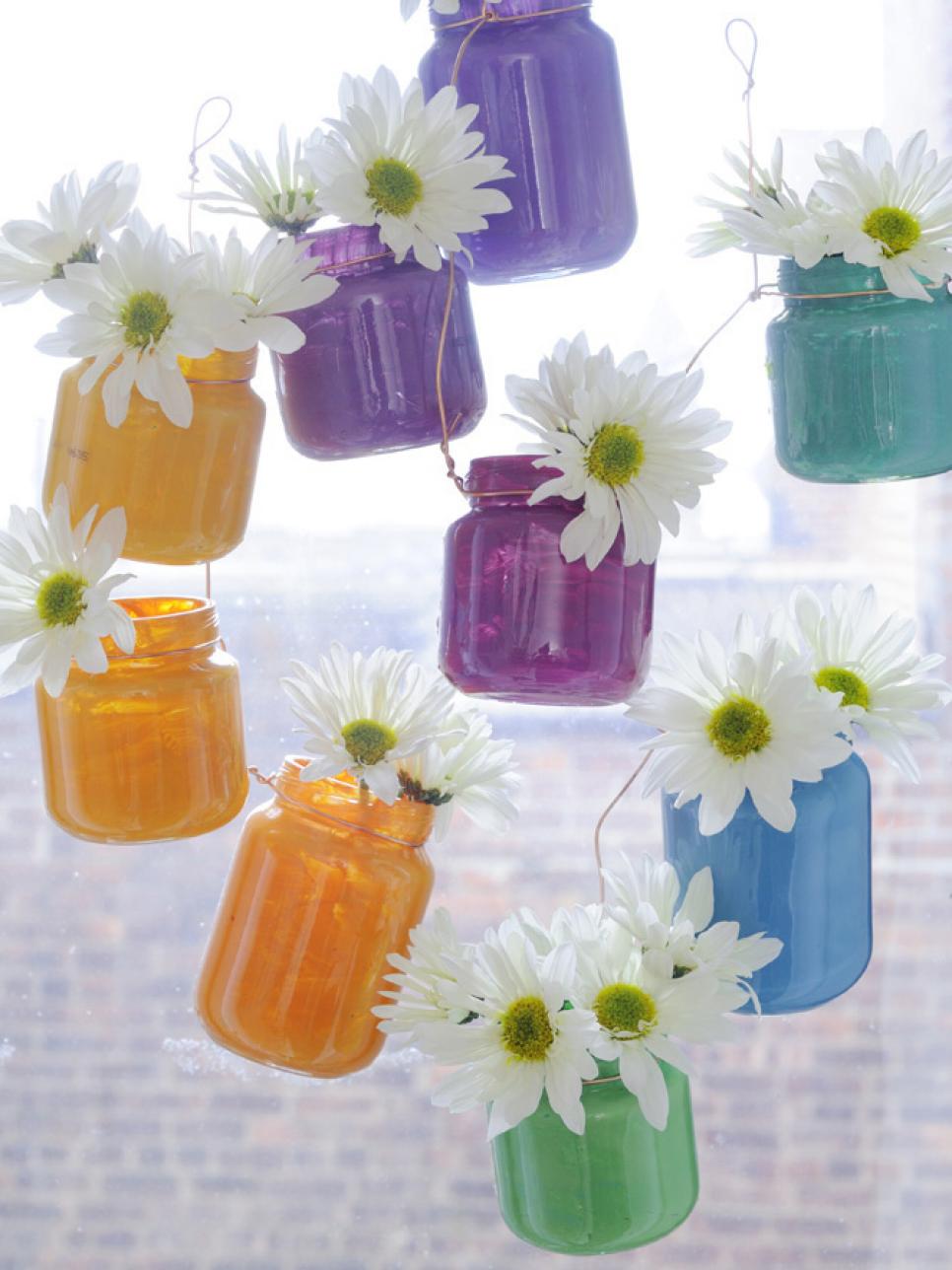 19. Paint Your Drawers
Bring a splash of color to the inside of your bathroom drawers or vanity. The bright color is sure to liven up your day every time you open the drawer.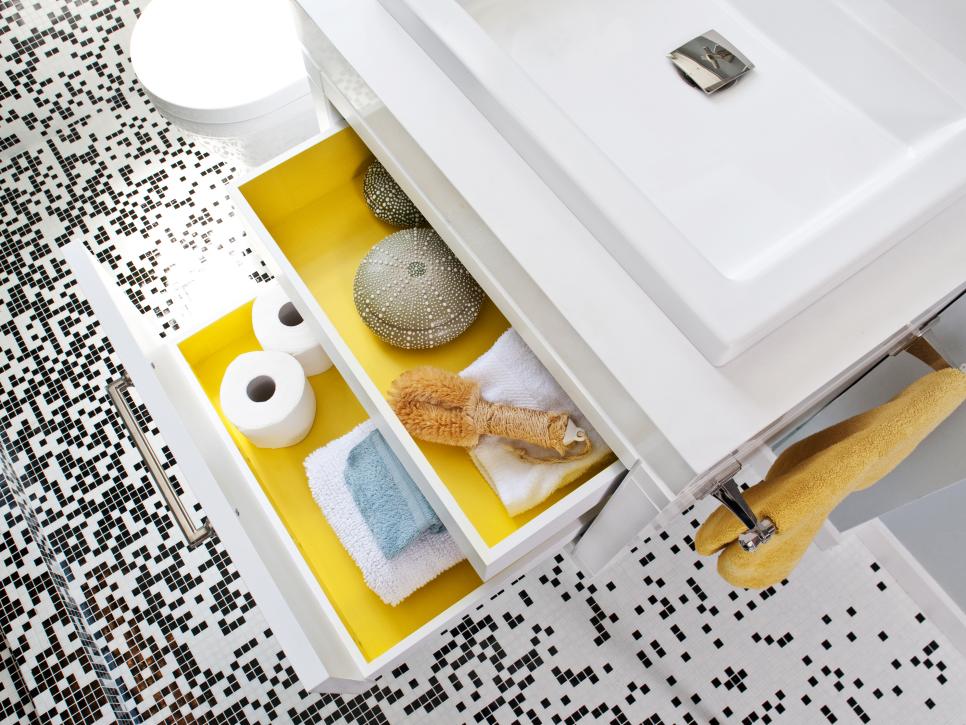 20. Dip Dye a Stool
Tape off the lower leg of a stool or table. Paint it a bright color and you will bring new life to an old wooden stool. Just be sure to tape it evenly!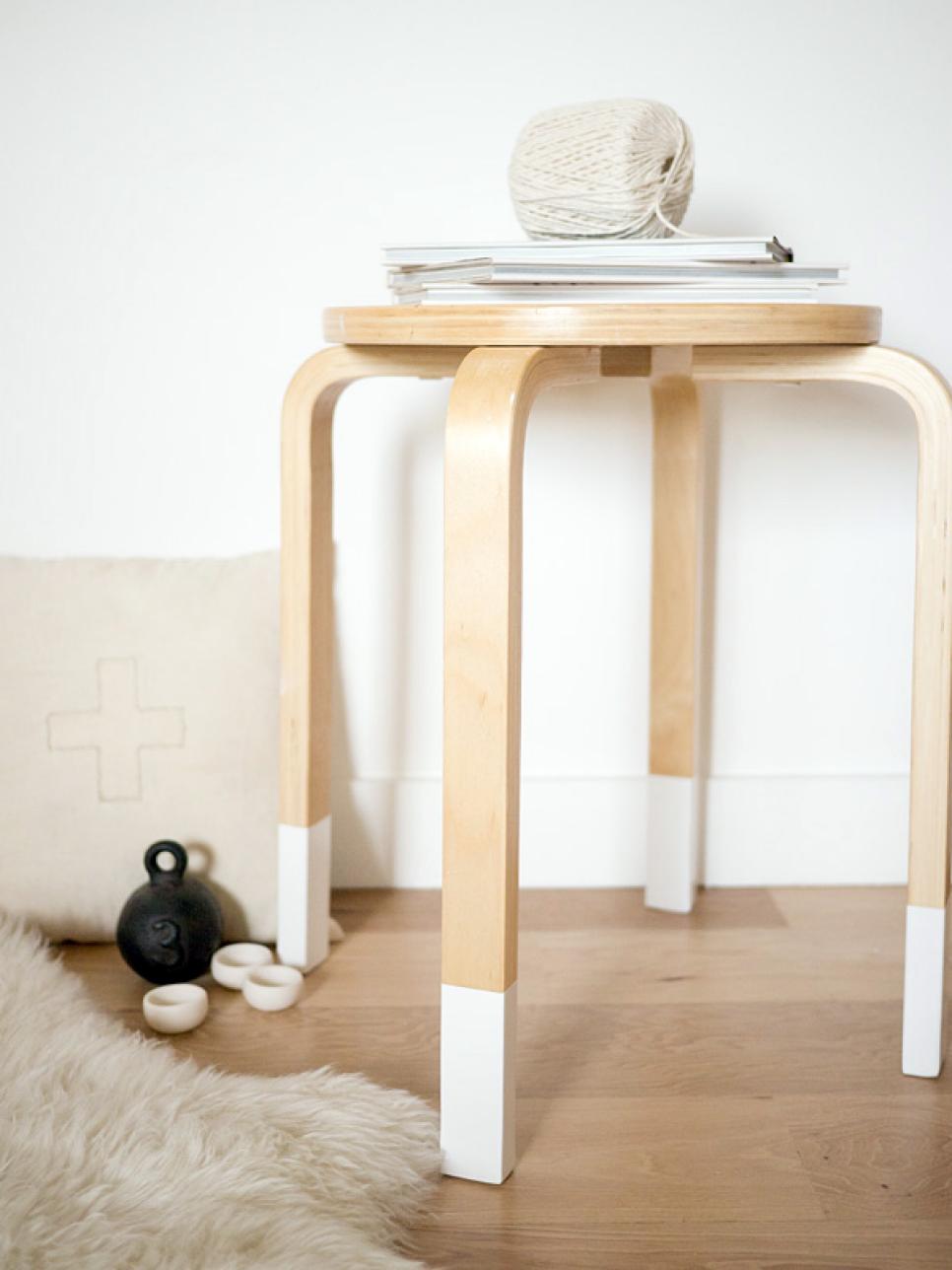 21. Painted Utensils
Color coordinate your wooden utensils using old paint. If you love the ombre look, gradually add white paint to the base color. These are perfect for a gift!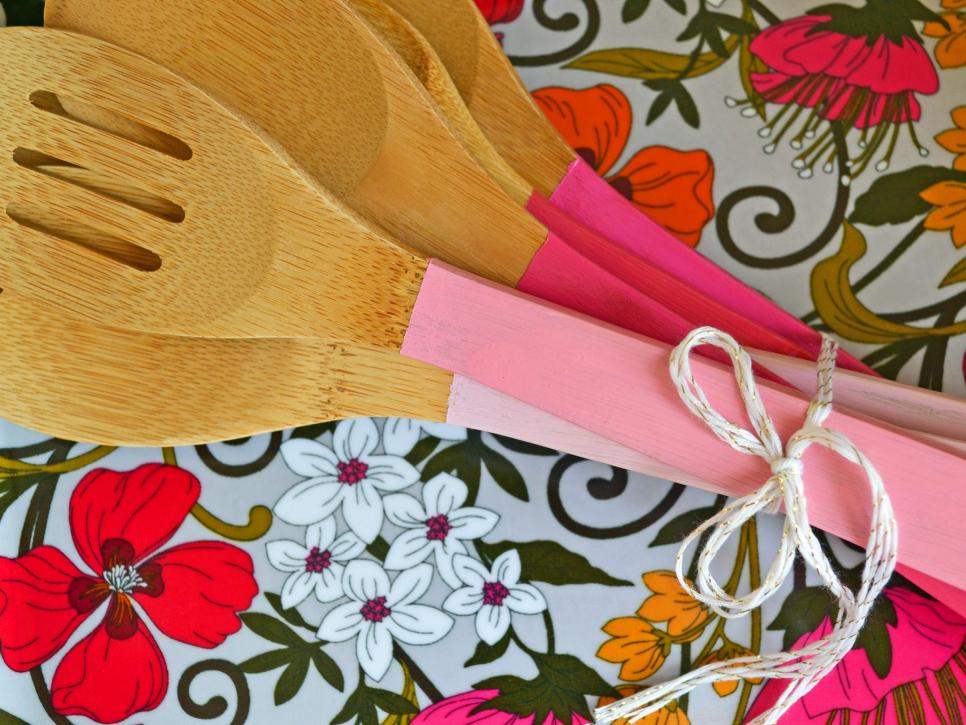 22. Lamp Makeover
Don't let the color of a lamp be the reason you throw it away. Update an ugly lamp with your favorite color of paint. If the paint was leftover from a room in your house, the lamp will match perfectly!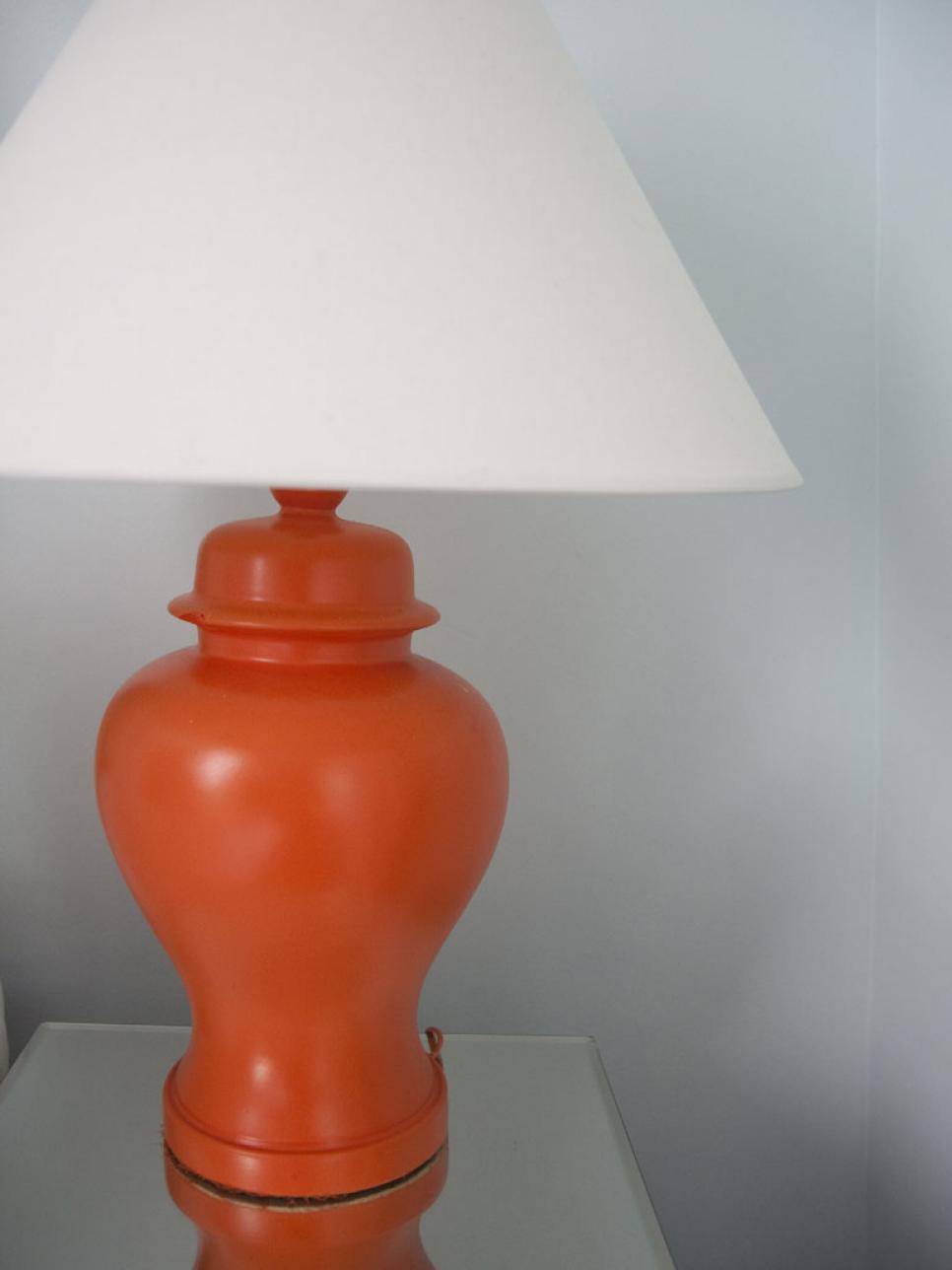 23. Artwork
Another variation on a homemade art piece. Turn leaf clippings into artwork. The leaves act like a great stencil, and this is an easy way to decorate a room.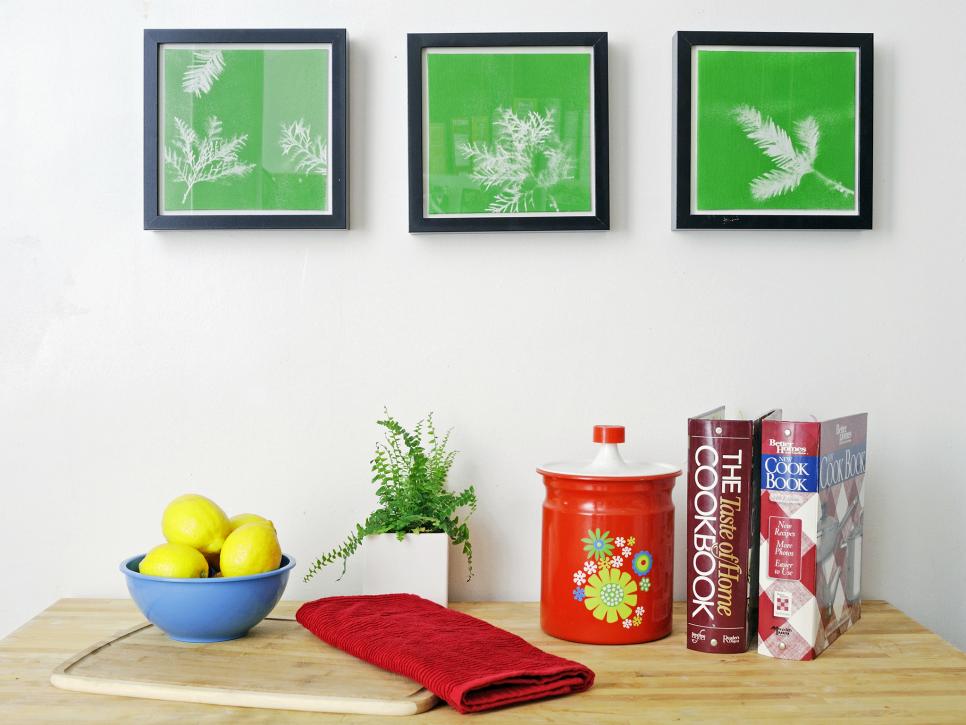 24. Mailbox Makeover
Amplify your mailbox for virtually no cost at all. Paint the color of your flag a different color, one more fitting than the traditional red!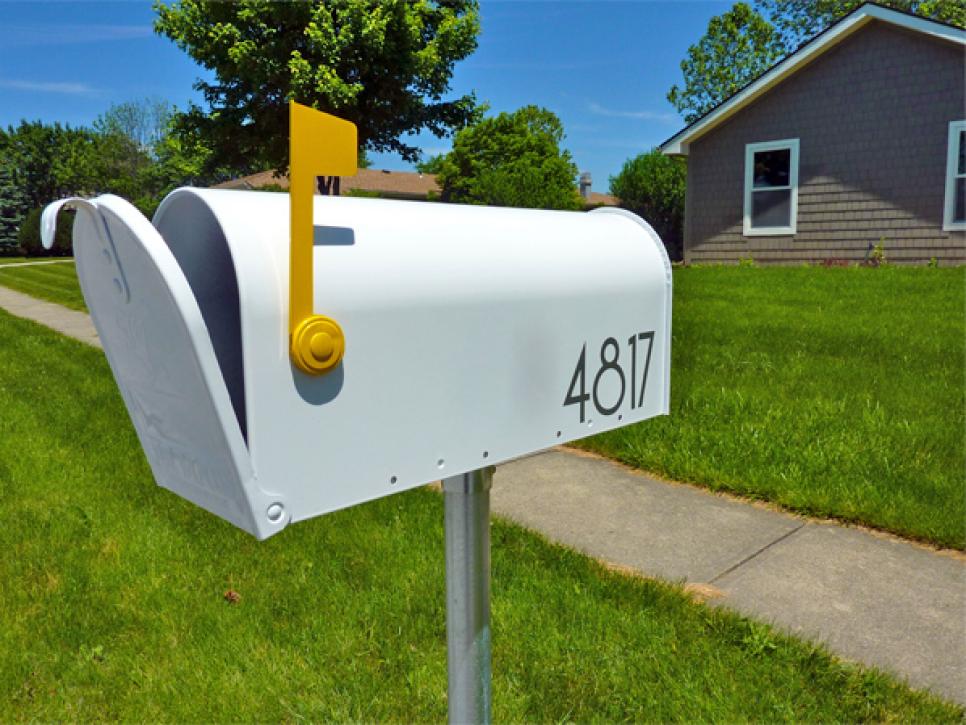 25. Paint a Chair
Use a variety of leftover paint colors to create a rainbow effect on a chair's spindles.