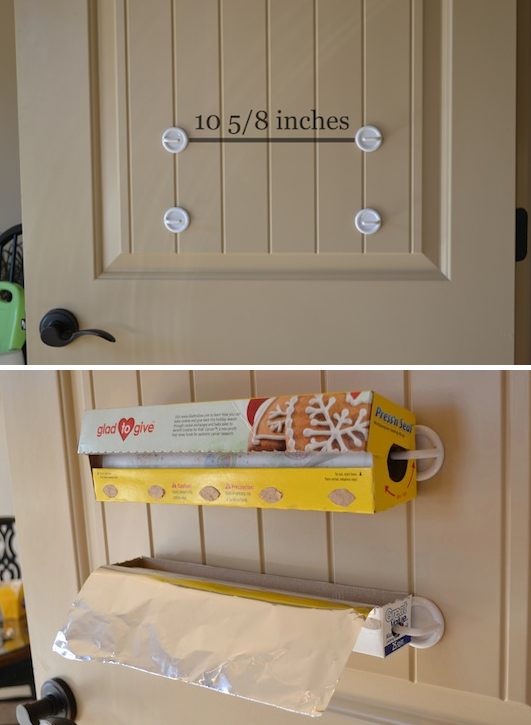 Use small, plastic hooks to hold your kitchen wrap supplies. This will make it easy to unravel them and be in a convenient location right when you need them.
Use a wine rack holder to organize your towels! You can wrap them up like burritos and they should fit inside the rack really well.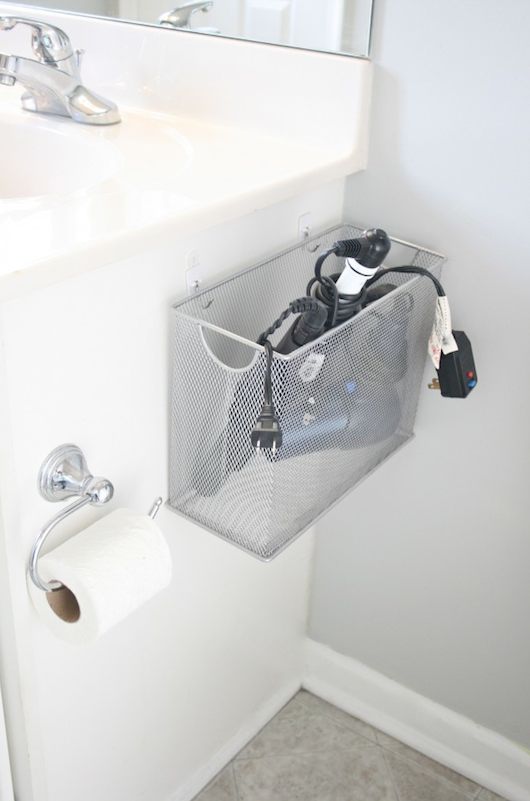 Use a magazine holder to hold your hair dyer and curling iron. You can attach it to the side of your cabinet or even on the wall.
Use milk jugs to organize your childrens' school supplies. Make sure you wash it out and then it will work perfectly for their supplies and is nice because it has a handle they can use to carry them around.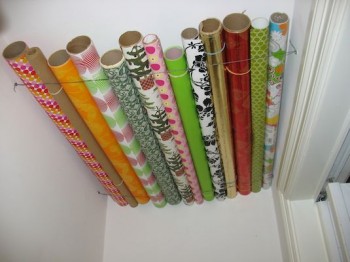 Use some thin wire to keep your wrapping papers stored. Since they are really light weight it doesn't take much effort to keep them up. You can hang them on your ceiling so you get more storage space.
Repurpose your cereal boxes to make a cute office organizer. You can apply some fun scrapbooking paper to the boxes so nobody will even know you used cereal boxes.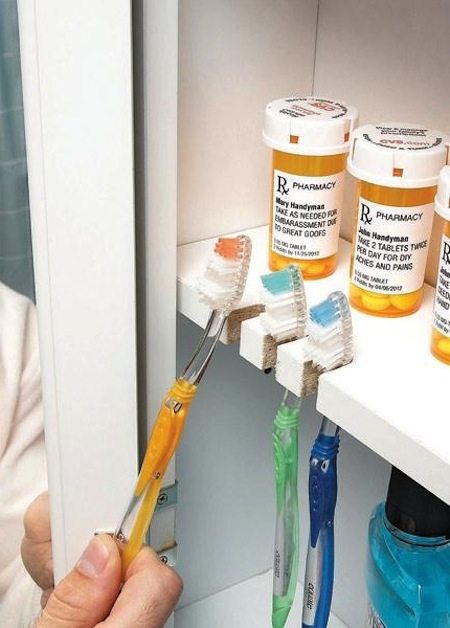 Cut some spaces in your medicine cabinet or shelving unit to make your own toothbrush holders! You can make them to the exact size you need without taking up more space.
Use toilet paper rolls to store your electronic cords. You can wrap them up and fit them in the rolls so they aren't tangled or bunched up everywhere.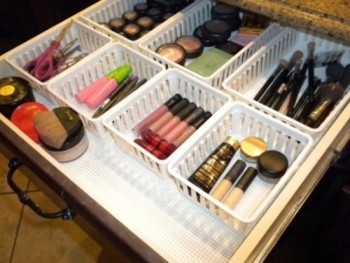 Use little baskets as drawer dividers to store all of your makeup. These work great, help your drawers stay clean, and keep different products in place.
Use milk crates as a way to get some extra storage. You can make a soft top that can fit inside so they can even be little chairs for your kids.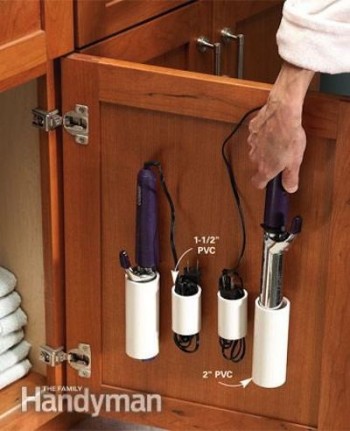 Attach some PVC pipes to the inside of your bathroom cabinet. They work great for hair irons because they can fit well inside and you can even use mini ones to store the cords.
Use a plastic, shoe organizer to store just about anything! You can use them on the back of your doors, inside the shower, pantry, and so much more.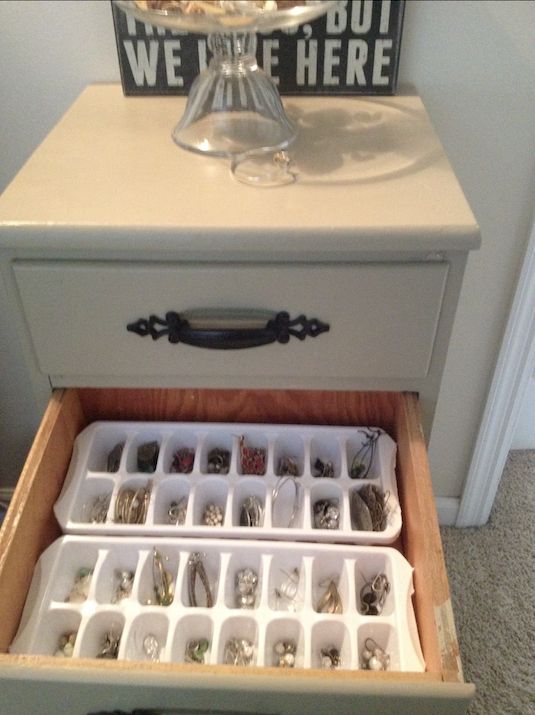 Use some ice cube trays to organize your jewelry. The small compartments work perfect for really small items like rings and earrings.
Attach molding to the inside of your closet. This will make some great shelving pieces that you can use to store your high heels.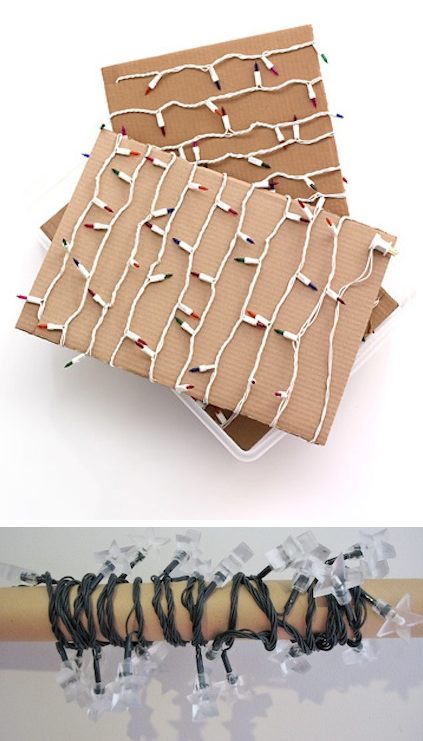 Use cardboard pieces to store and organize your Christmas lights. You can wrap them around cardboard so they don't get really tangled and make a mess.
Use a hanger to keep all of your ribbons in place. The spools can fit around the metal at the bottom of the hanger and you can hang it up in your craft room.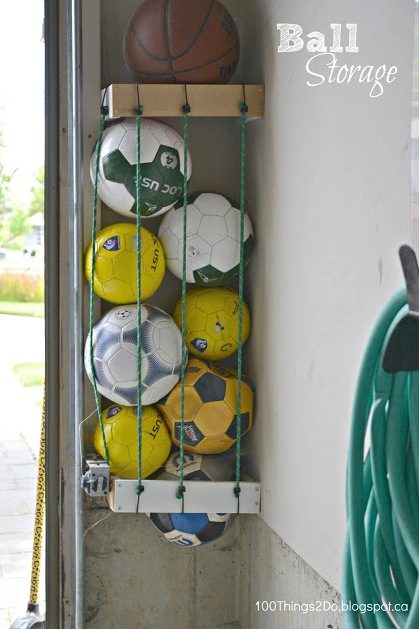 Use some bungee cords to store all of your sports balls in place. Because of the elasticity, it is easy to get them in and out when you need them.
Use a small tension rod under your kitchen sink to add some cleaning supply storage. You can rest the handles of the cleaners on the rod and make more space in your cabinet.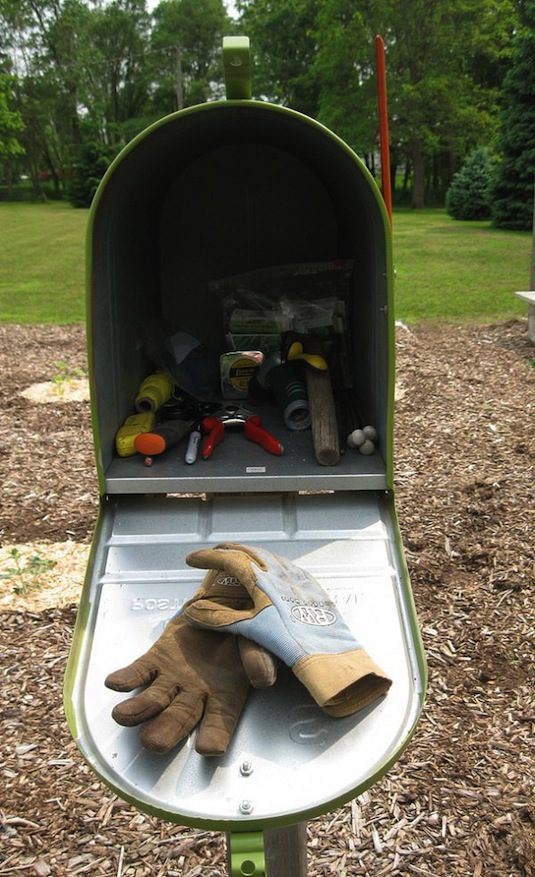 Put your garden tools inside a mailbox. This will not only give you a place to store them all, it will also add a cute decoration piece to your backyard.
Use a magnetic strip in your bathroom to store all of your bobby pins. It will help you stop loosing them and it doesn't take up too much space.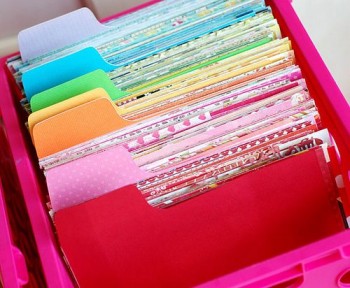 Use some files as a way to store all of your scrapbook paper. It will help you stay nice and organized so you can find the papers you want when you need them.
Open up an egg carton and stick in your drawer to make a little storage piece you can keep supplies in. the top of the lid can hold big items like scissors, pens, etc. while the small compartments where eggs go can fit tacks, paperclips, etc.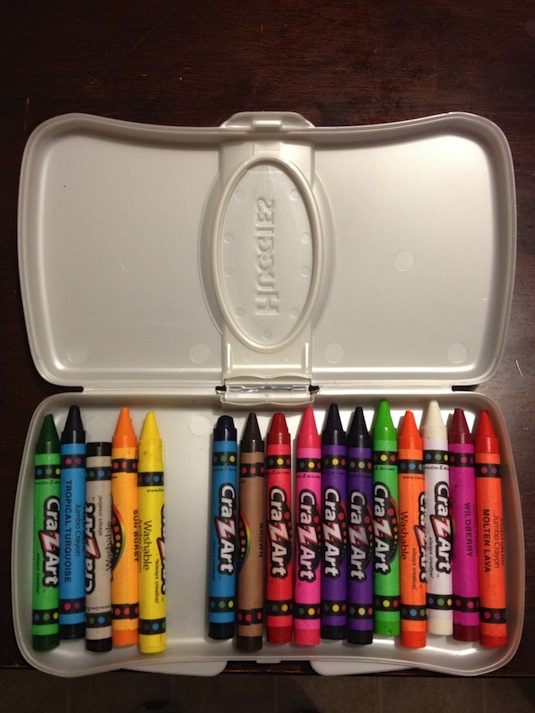 Use a baby wipe container to keep all of your kids' crayons. They fit perfectly and won't get all marked up like a box or fabric container.
Use a file divider to store all of your pans in your kitchen. Just turn it horizontally and it will make great little shelves.
Use a paper towel holder to stack up all of your bracelets. It will keep them nice and organized and is so simple to do!