Every year I start trying to think of cute, or inspirational gifts to give to our neighbors and friends during the holidays.  Well, I am here to try to take the stress out of it for you!  Here are 26 neighbor Christmas gift ideas to make things a little easier for you:)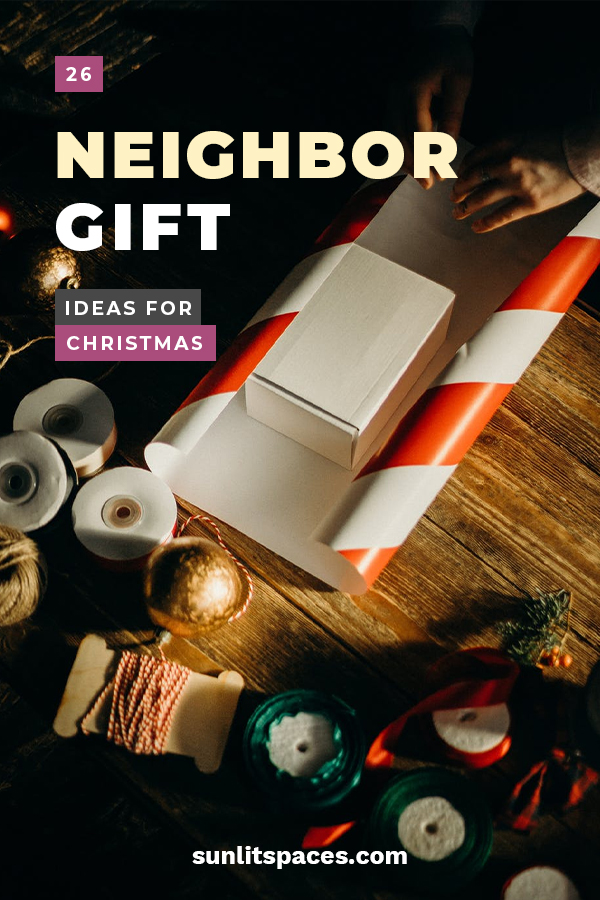 Foot Relief
Look how cute this is!  I guess this is pretty heavily targeted to females, but it is perfect for a friend, coworker or a single neighbor lady.  Great idea from Ivy in the Bay.  Printable is available as well:)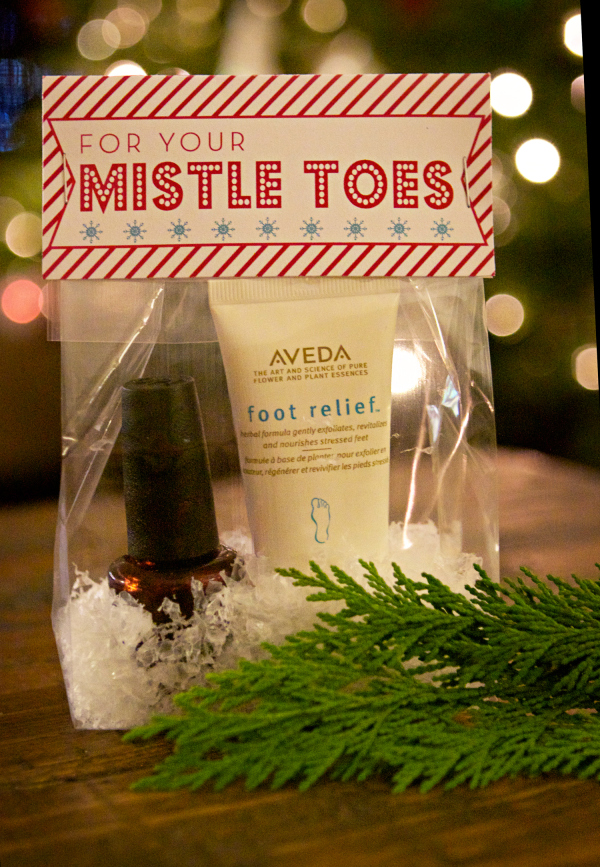 Sugar Scrubs
These scrubs are just great! And it's even better that they come in Christmas scents! Sugar scrubs make your skin feel smooth and really help exfoliate while moisturizing dry skin. This from The Idea Room  has me really excited!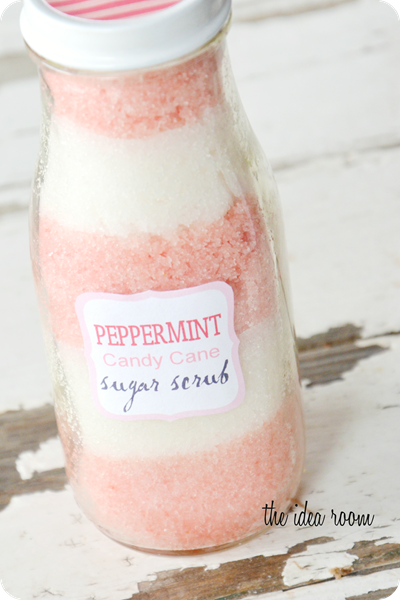 Cool Coasters
Check out these coasters from Sub Culture Gift Shop. They're a perfect gift for your neighbors. Give a favorite drink and some festive glasses to go with them!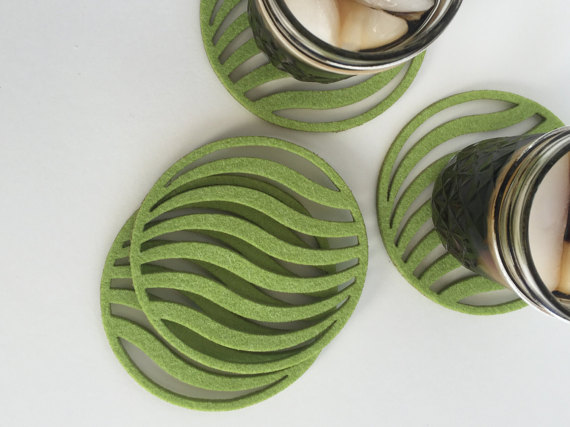 Extra
I love puns, and these ones are just great! This is nice because it is really inexpensive and easy.  Jessica at Cutesy Crafts made these adorable tags that you can find here.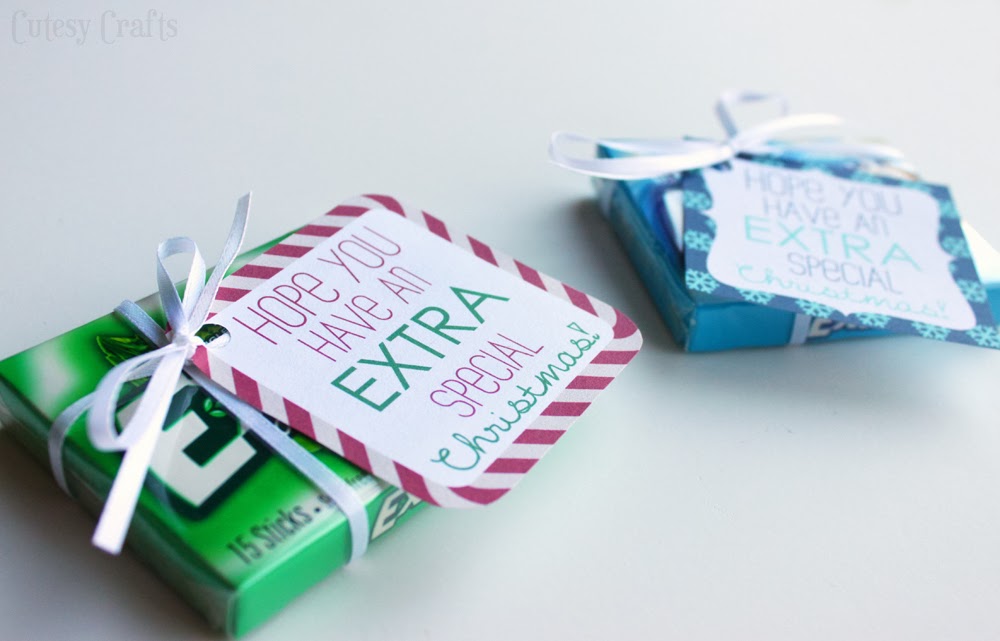 Twizzler
Everybody loves a nice pack of yummy Twizzlers. Cut out a label that says "Twizz the season" and you'll give your neighbors a good laugh and a great treat!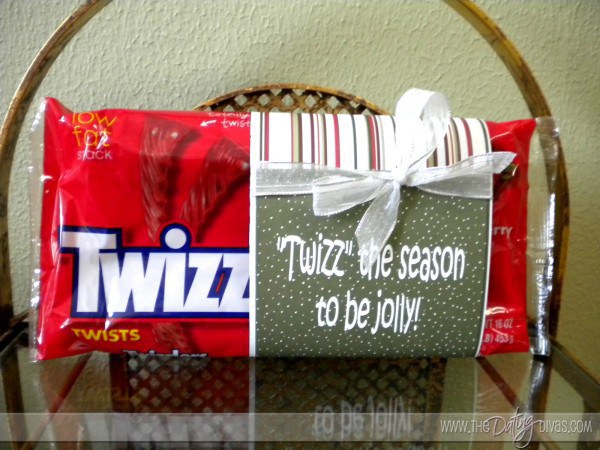 Snowman Soap
Now, these are just adorable! Get normal soap bottles and then cut some papers out to make a cute snowman face on the front of each of them.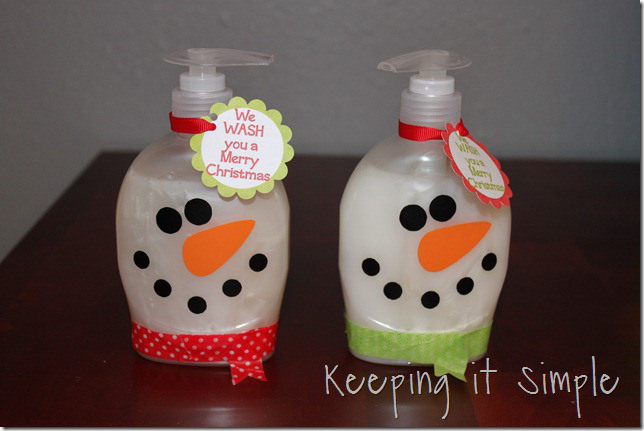 Reindeer
Fill these jars with whoppers or chocolate balls and give them to your neighbors! The decorating is simple and takes only a few minutes to make it look great and very seasonal!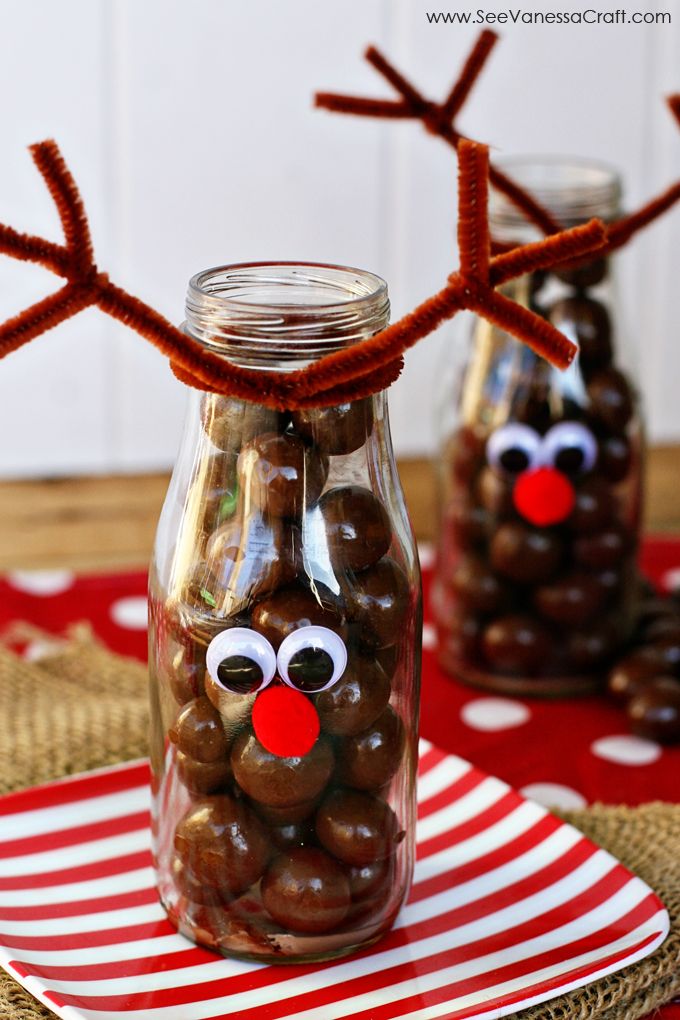 Ho Ho Ho Hand Towels
This gift is awesome! Not only does it require a little handwork so that it's more personal, but it's also a great decoration piece for the holiday season! Your neighbors are sure to love it.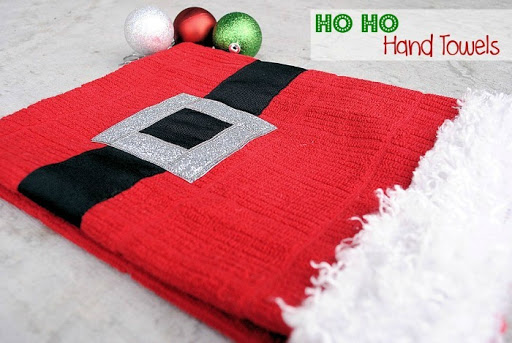 Santa-tizer
I couldn't stop laughing when I saw this one! What a clever idea. Wrap a small hand sanitizer bottle up with paper to make it look like a little Santa suit and then put "santa-tizer" on the label. Genius!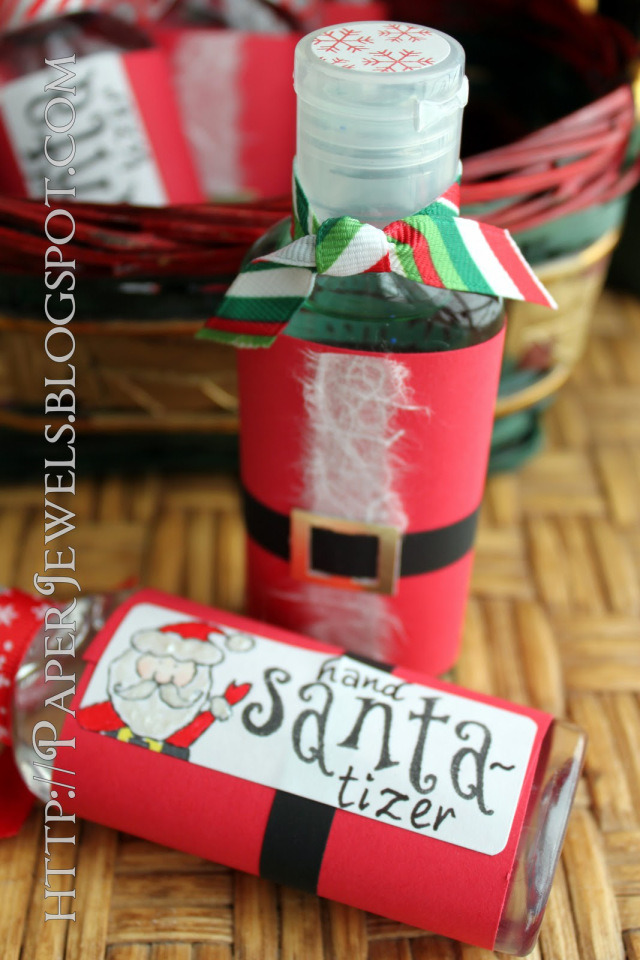 Detergent
Obviously, this works best with Snuggle detergent so that the label makes sense: "snuggle up this Christmas season" or something along those lines. Choose a pretty normal scent unless you know what your neighbor really likes.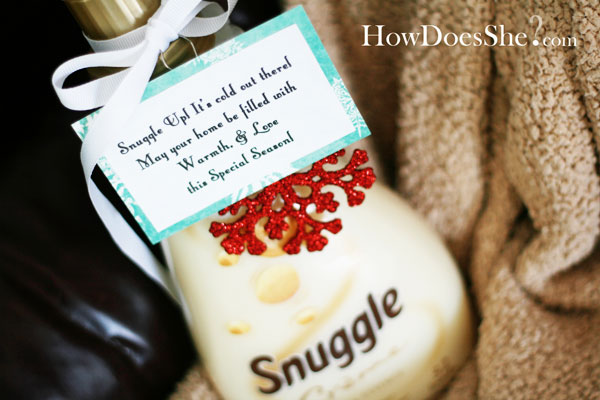 Drink Mixes
You can do this gift with any type of drink mix: hot chocolate, cinnamon milk, cider, etc. Put a little label across the front and, if you're feeling extra generous, a cute wooden spoon to scoop the mix with.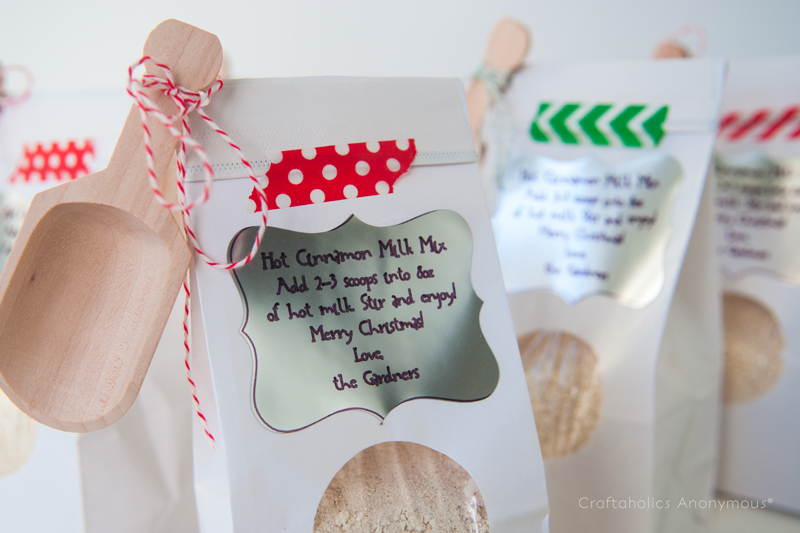 This works best with the label "we're sodalighted to be your neighbors" or something to that effect. Yeah, it's a little cheesy, but it's perfect for the holiday season!
Hugs and Kisses
Get a little box or tin and fill it with chocolate hugs and kisses and then put a label across the front. You can make a tin for each family member or just a big one for the whole family.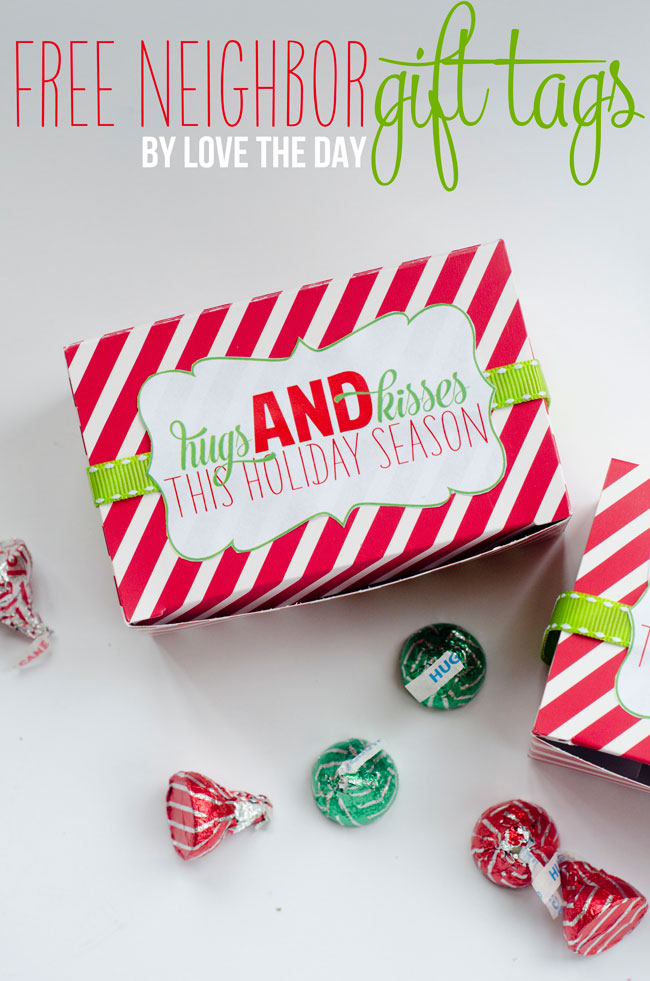 Monogrammed Mugs
This may be a little more spendy than a normal neighbor present, but it's still a great idea. Just get mugs that have the initial of the family's last name or the initials of the couple's names. No doubt they'll be grateful for this awesome gift!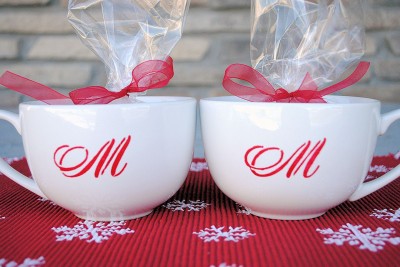 Potpourri
Share the gift of Christmas scent with your neighbors! A package with an orange, cranberries, and cinnamon inside is a simple gift and easy for your neighbors to use. There are also lots of other potpourri mixes if you want to try a different one.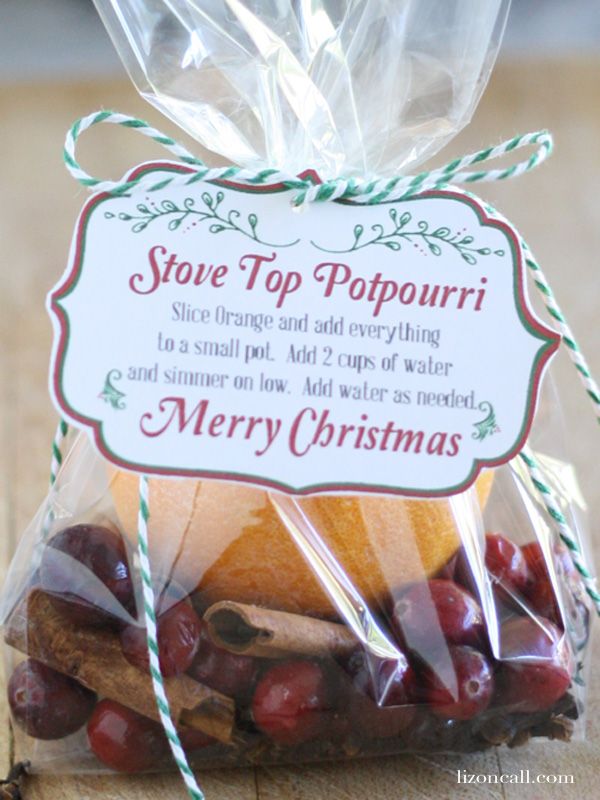 Jolly Ranchers
Put some Jolly Ranchers inside a box or container and attach the label "Have a Holly Jolly Christmas" to it. The neighbors will love the little joke and the candy as well!
Reindeer Noses
This is such a clever idea! Get eight chocolate balls and put them in a bag. Then add a cinnamon or cherry flavored ball (for Rudolph) to the mix. This is a pretty simple gift but also immensely creative!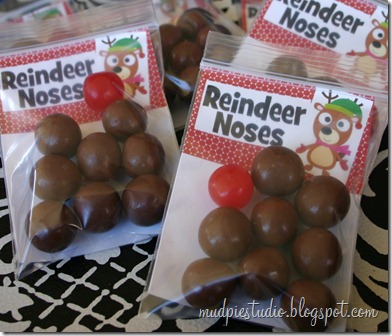 Chapstick
One of the most needed items during the winter is a tube of chapstick.  Give the gift of uncracked lips with this awesome neighbor gift. Attach a label that says "Have a merry Kissmas and a chappy new Year."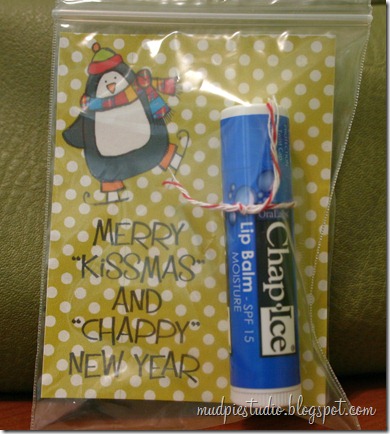 Chocolate Bread
You can probably take any kind of baked good over to your neighbors and they'll love it. However, don't take a fruitcake unless you're POSITIVE that your neighbors like that; it's a little too cliché, otherwise. Chocolate is good with most people, though, so chocolate bread is a pretty safe choice.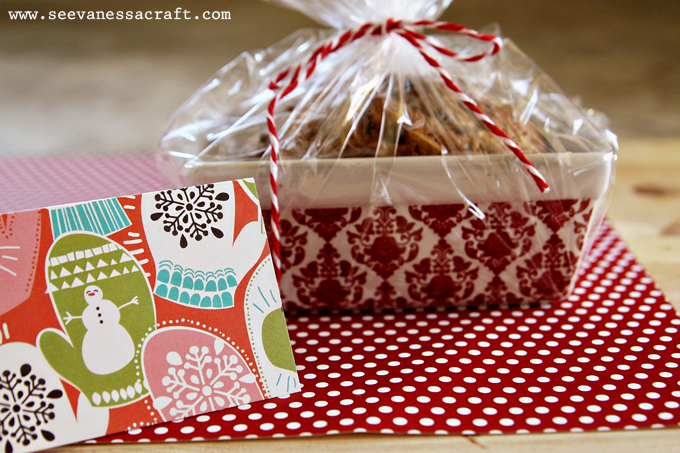 Scrabble Ornament
These are so cute and actually pretty easy to make. You can stay traditional with ornaments that say things like "peace", "hope", and "Christmas", or you can make your neighbors an ornament with their last name spelled out.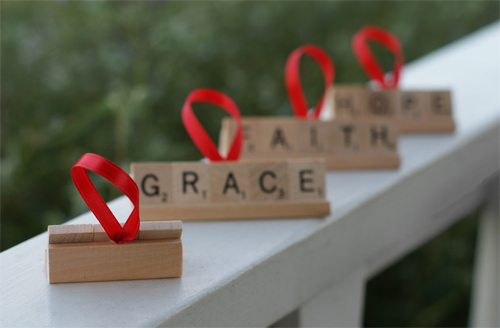 Wrapping Paper
We've all been there before: we've gone to wrap presents only to find that we have no wrapping paper left. While this gift isn't very exciting, it's practical for the hectic Christmas season and you're neighbors will greatly appreciate it!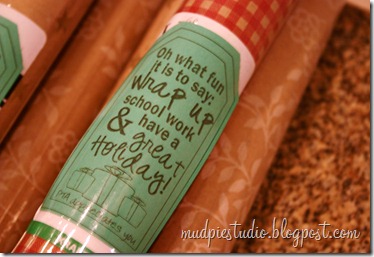 Kitchen Goods
Get some holiday-themed oven mitts or potholders, some baking ingredients, and any other kitchen supplies you think your neighbors may like. Then just put them all together, wrap a bow around it, and you're good to deliver!
Paper Goods
Christmas is the season of large meals and overflowing sinks. While they might not break them out for Christmas dinner, your neighbors are sure to appreciate a nice set of paper plates (holiday themed!) for the other meals.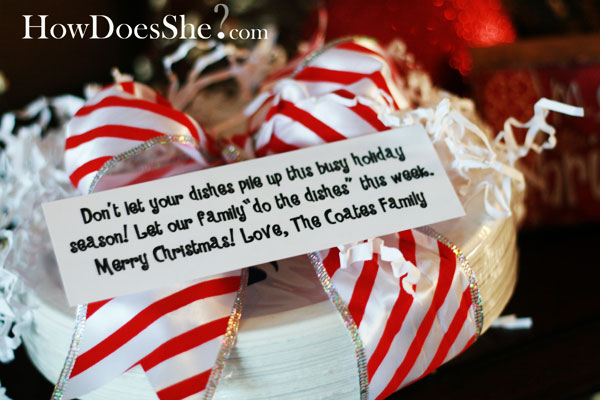 Ornaments
Make a hand-made ornament for your neighbors. There are tons of ornament designs online, so just pick one you think your neighbors will like and then make it for them!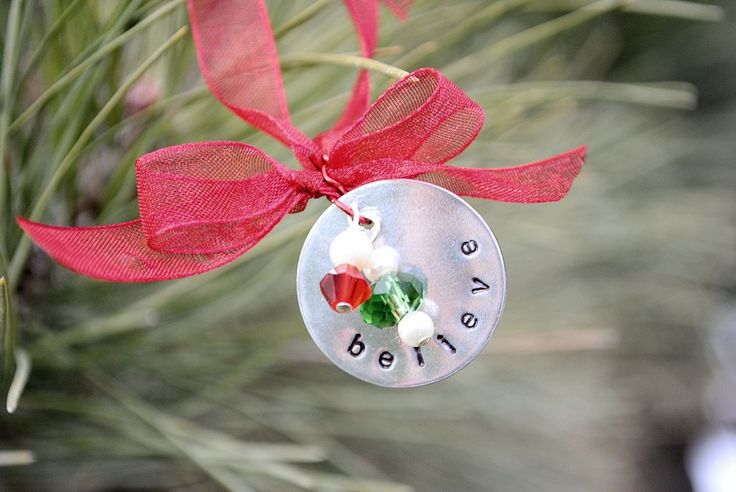 Peppermint Jars
These are so cute! Fill a jar with little peppermint candies and then decorate the outside of the jar to look all Christmas-y. I love the little Santa belt wrapped around the bottom of the bottle—so cute!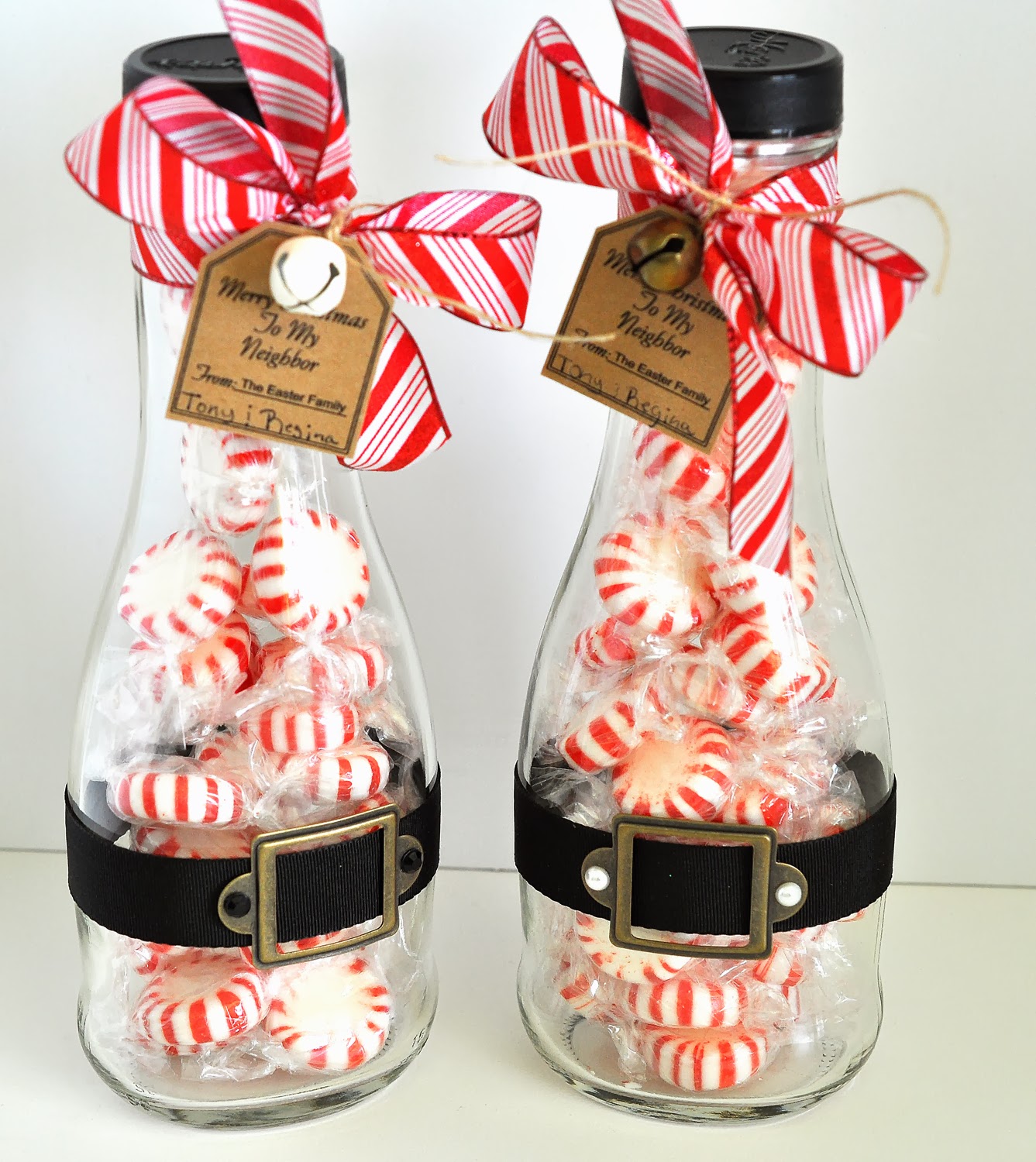 Goodie Jar
Grab a jar and fill it with all sorts of Christmas goodies: cookies, chocolates, peppermints, etc. If you don't buy a jar that's already Christmas themed, then decorate it yourself and make it look real good!