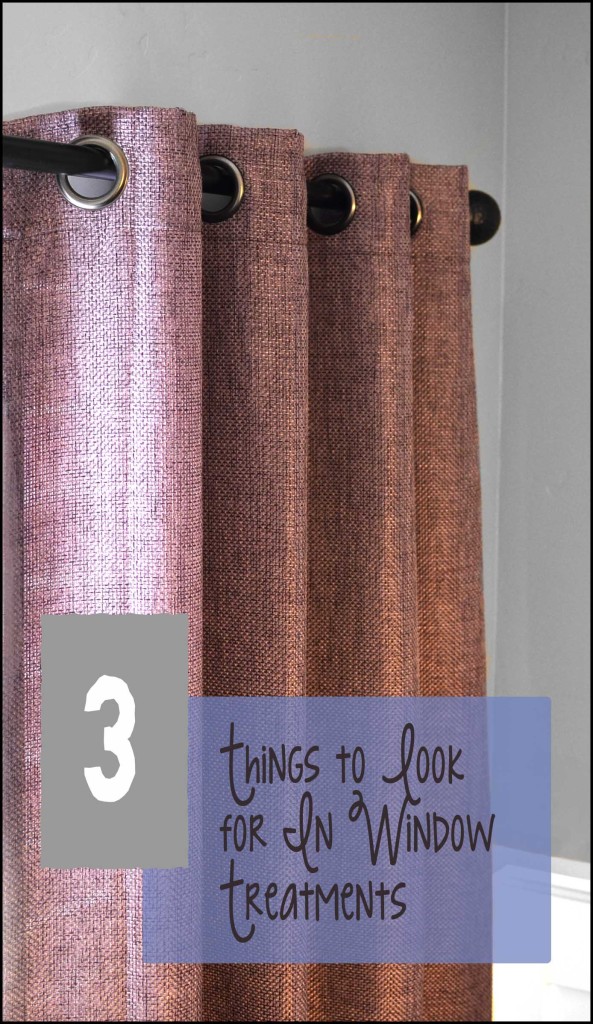 In our new home, one of my splurges was to order shutters.  This is not one of those "DIY on a budget" things- they are expensive.  However, I want to live here a long time, and I thought it was worth it.  Luckily, my husband was on board, too.  We both love them and we are super glad that we did it.
I love what they do for our windows.  I love the crisp white trim, I love that they never get bent or tangled or crooked.  I love that they are easy to clean, etc. etc.  You can really use them as your window treatment, in some cases.  But, all that being said, I am ready to dress up my windows with more.  I want to warm up my house, and I think rugs, paint and window treatments are the way to go.
I have 3 windows in my main living area (great room) that I have NO idea what to do with.  I have panels in my dining area, which I love, and that sums up the window treatments that I have going on right now.  2 windows.  That's it.  I want to do something really fun and different, but I am not sure what to do.  So, I went looking for ideas.  Here are a few things I found.  I thought it would be tricky to put something over the shutters, in case I have to open them, but I have found that there are a lot of options for window treatments that still give your shutters full functionality.
As I researched window treatments, I learned 3 things about what is in style in treating your windows right now.
Grommet style is getting popular, which I am glad to hear because I already unknowingly bought grommet style panels for my dining area.   Good for me!
This is Grommet Style: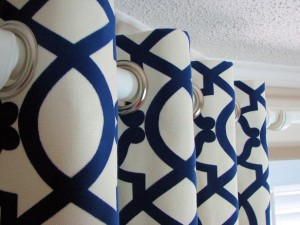 1. Hardware
Hardware is going away from the big and clunky to slim, sleek and elegant.  Steel hardware with unique finishes, like bronze, copper, zinc, etc is really popular in window treatments right now. Simple holdbacks can complement your curtains and make them pop.  Simple is in when it comes to hardware right now, which is good for me, since that is really my style through and through.
2. Window Treatments with Lining
This makes your curtains sit nicer and also is more energy efficient.  They hold out more heat/cold and are heavier.  They make a bigger, more solid statement, so if it suits your room, go with a lined window treatment.
3. Unique Items
I have seen wood signs over a kitchen window used as a window treatment and I saw this planter hanging from the kitchen window- I love this!  Great idea, very unique and a really fun way to dress your window.  This would also look great in a bathroom.
Don't be afraid of color!  This is a perfect place to infuse color into your room because they are not permanent and don't have to stay in style an awfully long time.  Window treatments can be changed easily and they are relatively inexpensive, if you DIY them or get creative.