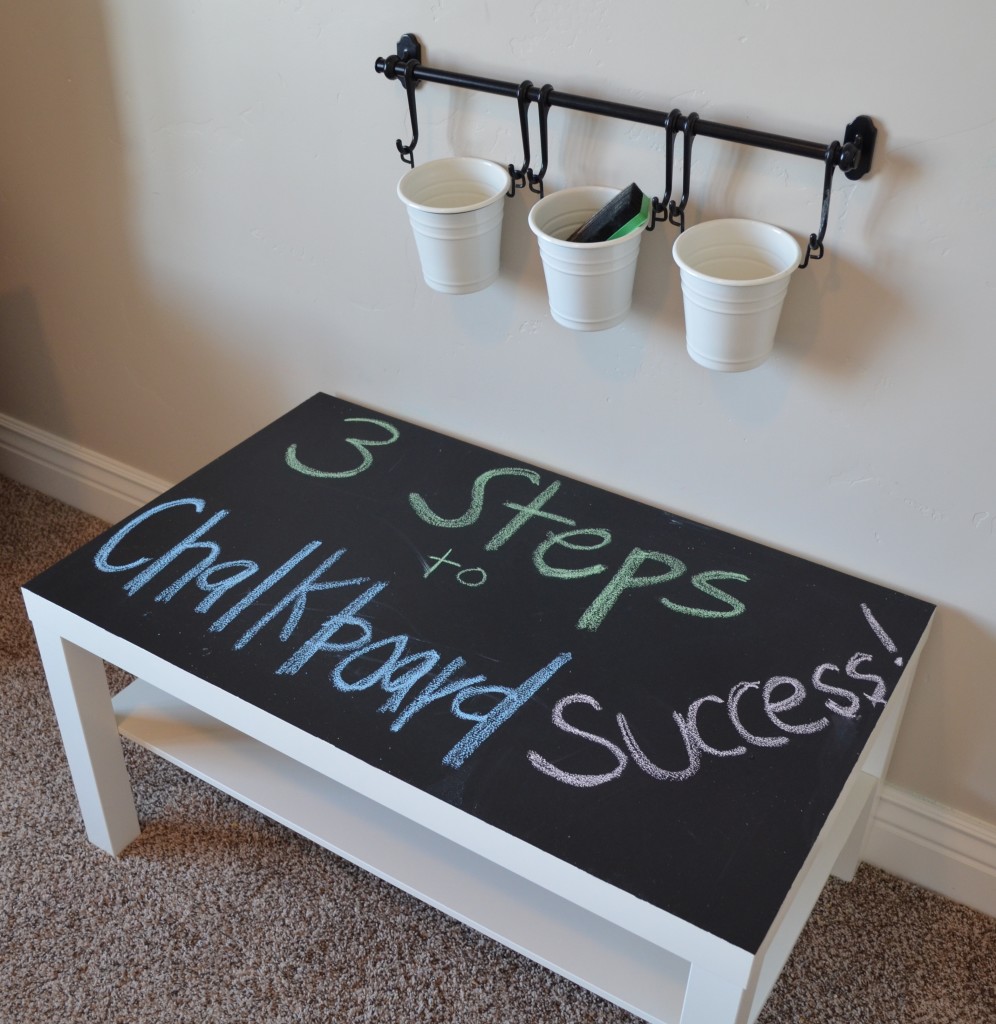 1. Match your method to your surface. Your surface will determine the paint you use. If you are doing a wall, choose a brush-on chalkboard paint, such as Rust-Oleum 206540 Chalkboard Brush-On, as found on Amazon for under $15, or at Home Depot for 9.67 for the same size. This is great stuff, I have used it. It rolls on great, and erases perfect. Roll it on so that you can get the same finish as the rest of your wall. If you are doing a table or different surface, consider the spray paint. If you spray it on, it will go on thinner and you will definitely need 2 or 3 coats. Spraying gives you a smoother finish, if that is what you are looking for.
2. Use Frog Tape. You've seen the commercials, and I have painted a fair amount. It is worth the expense of almost 8 bucks for a 60 yard roll. The edges are neat. I did the top of an IKEA table, and I was really worried about the lines, as they would show very easily. Frog tape saved me.
3. Be sure to use a primer on smooth surfaces or plastic. You can use latex chalkboard paint on plastic, but you HAVE to use a plastic primer, which can also be found at Home Depot or other paint stores. If you don't, you will go to all that work, taping, stirring, painting, and cleaning up, only to have it peel right off the next morning.