Holiday season can be crazy and stressful: family, presents, decorations, and everything else can simply overwhelm even the most productive person. Instead of stressing out about coming up with your own creative New Year's Eve party ideas, just use some of these great suggestions right here!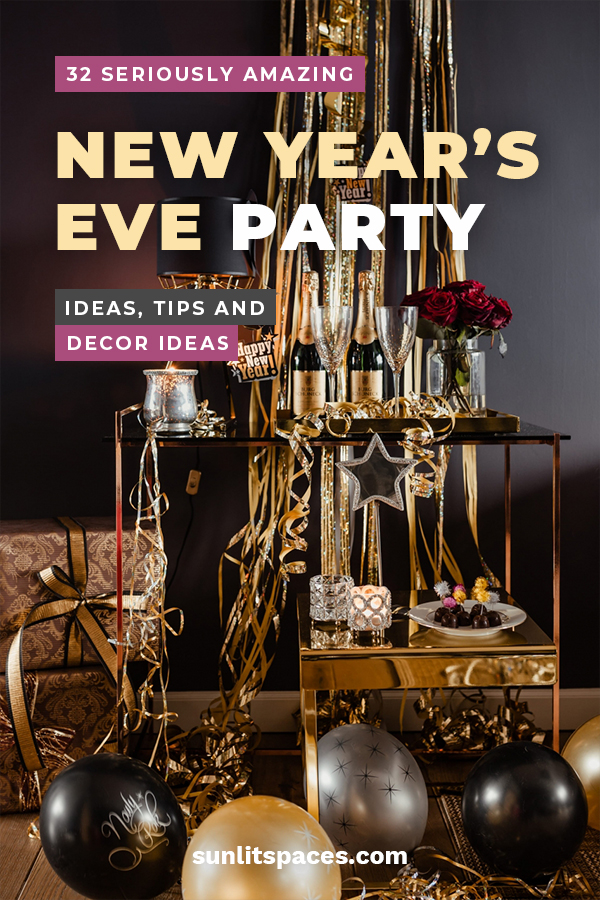 Clock Theme
A nice, simple, and classy idea for your party is to use a clock theme. You can hang them all over the walls, use as place settings, decorate food platters with them, etc. You can also make some out of paper, plastic, or any other material you have!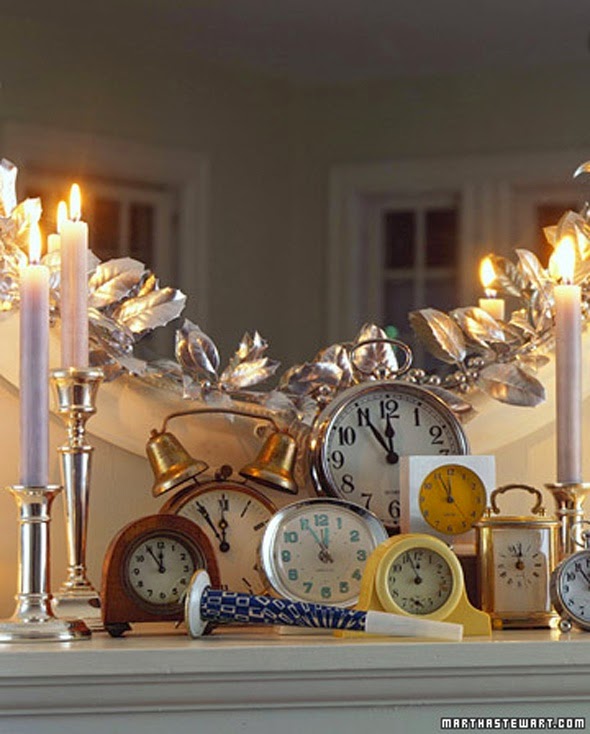 Kiss Me Kit
If you're planning on ringing the New Year in with a significant other (or will have a party with other couples), considering making these adorable kiss me kits. They're customizable to the likings of each couple and provide a fun and romantic way to start the new year!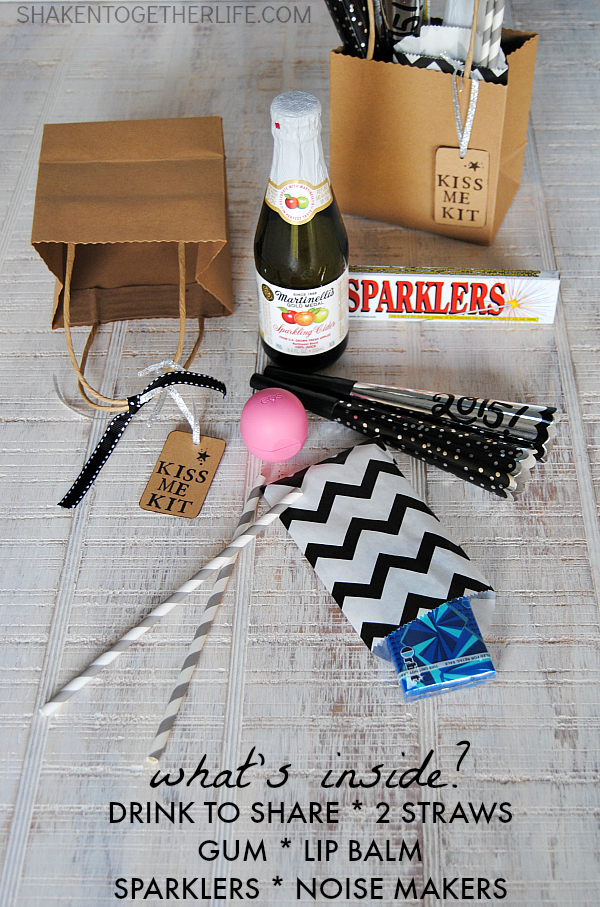 Countdown Cake
This is a great dessert idea that also acts as a decoration! Just make a round cake and then decorate it to look like a clock; easy, simple, and so fun!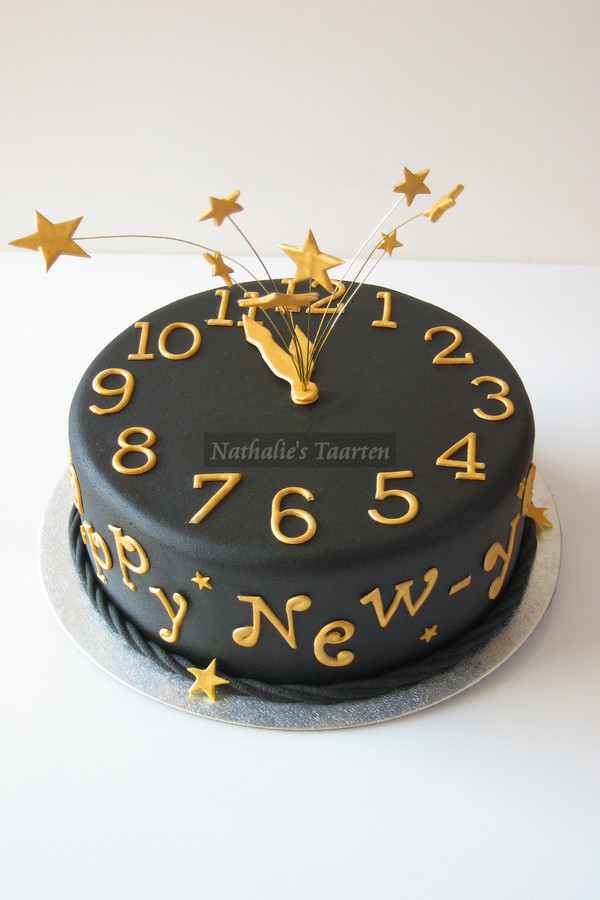 Balloon Pictures
This is great if you're going to have dinner with family or friends. Fill balloons with helium and then attach pictures of your adventures from the past year and put the balloons above the table.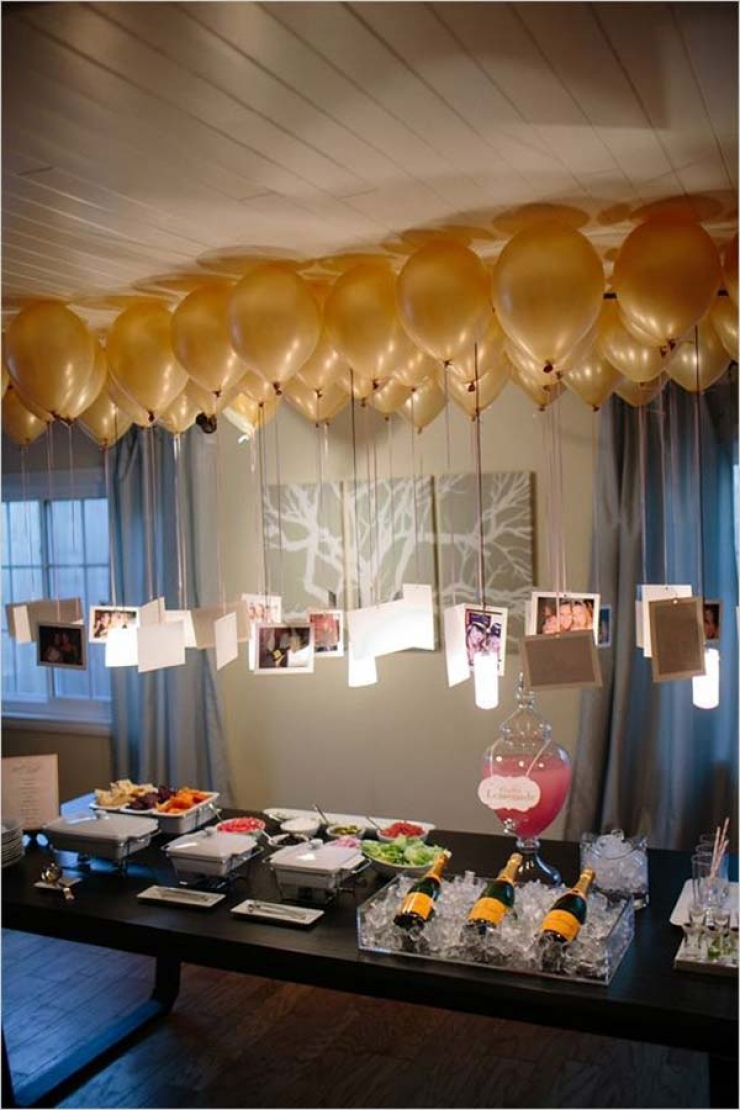 Clock Party Hats
You can either have these made beforehand or, if you want something for your guests to do, they can make their own! Either way, it's a great idea and everyone is sure to love it!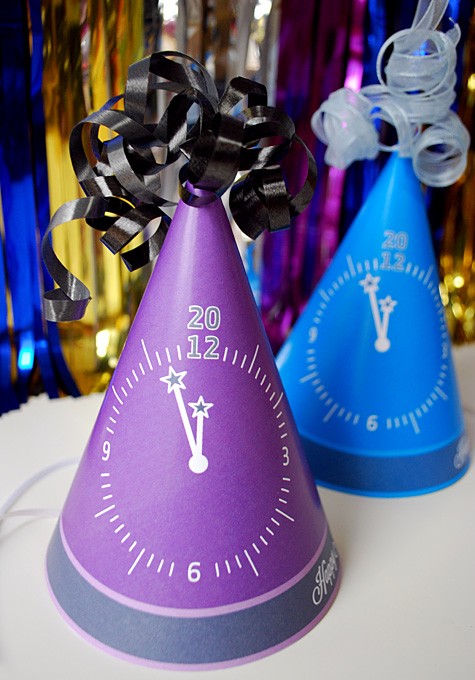 DIY Poppers
Here's another activity your guests can do to pass the time if you don't have games or eating planned the whole time. These are pretty simple to make and don't require much material at all.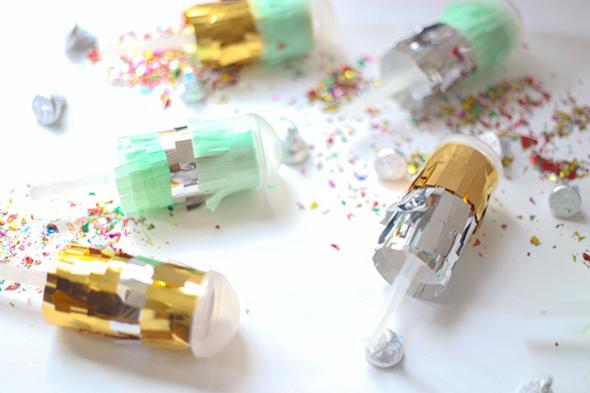 Midnight Supper
Consider having a light midnight supper after the countdown is over and the new year has begun. You can do anything from soup to a baked potato bar.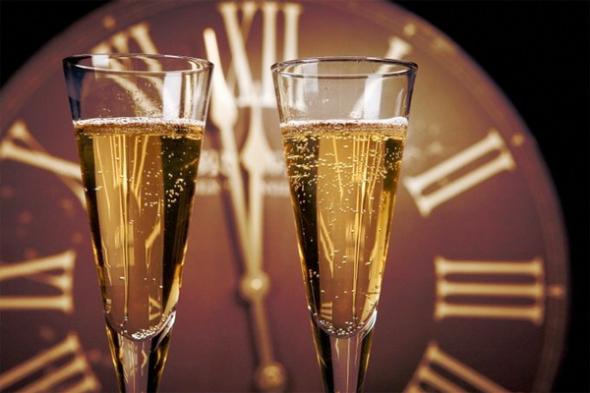 Illuminated House Numbers
Not only is this practical but it's also gorgeous! Create (or buy) these illuminated cubes to put outside your home to show your address. Driving around in the dark (and maybe snow) is difficult, so make it easier on your guests with these easy-to-see house numbers.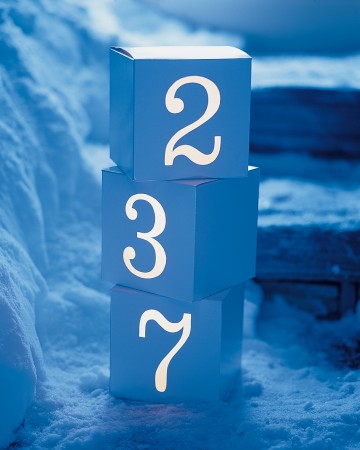 Tinsel New Year
This is a great decoration! Cut the number of the new year out of Styrofoam or cardboard and then attach tinsel to the whole thing. It's great for catching attention and will really help ring the new year in!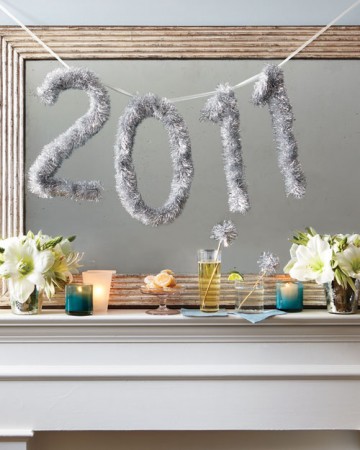 Centerpieces
If you're going to be having a meal or tables for your guests to sit at, then consider making some centerpieces. They don't have to be fancy, but anything that's shiny, glittering, or resembles the winter season will be great.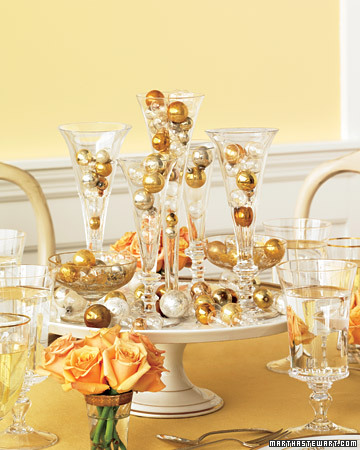 Countdown Cupcakes
This is a fun idea, especially if you have lots of little kids around. Make countdown cupcakes and, for every hour that passes, someone can eat that cupcake. Fun and a great way to keep track of time!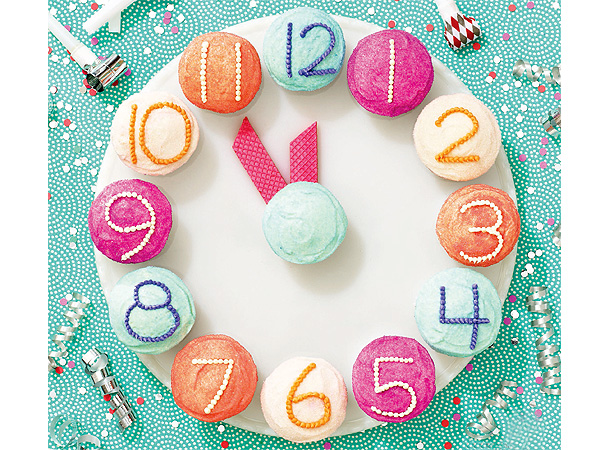 Number Ice Cubes
What a clever idea! Make ice cubes out of the new year's number and then serve them to your guests. It's a great way to incorporate the new year without going too overboard.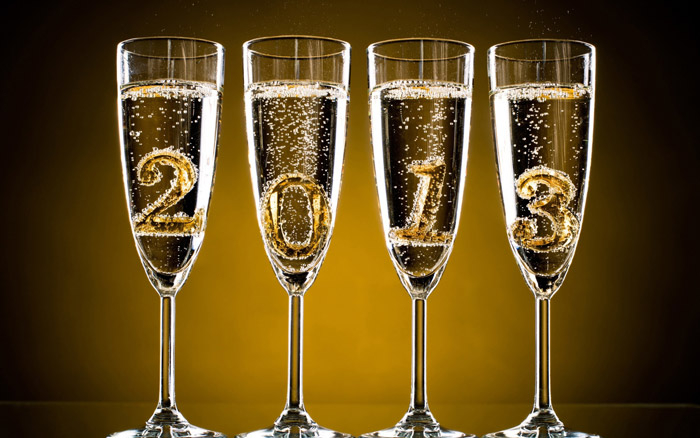 Moon Piñata
Add a little culture and a fun activity to your party with an awesome moon piñata! It actually isn't too difficult to make and your guests (especially little kids) will love it!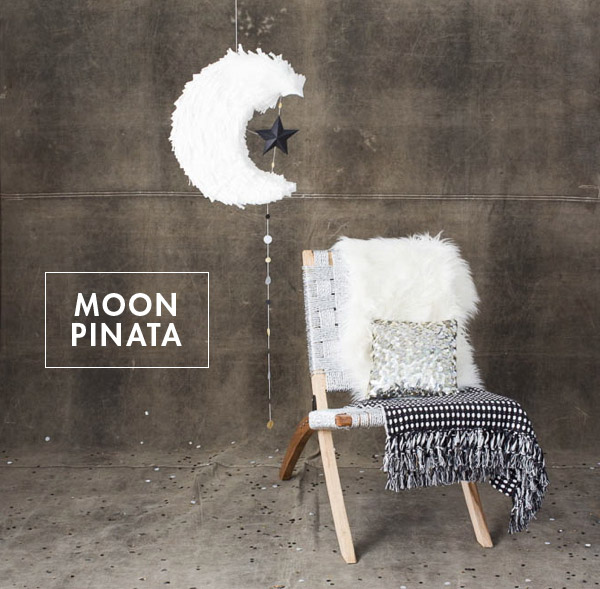 Star Origami
This is both a great decoration for your party and also a fun activity for you and the others to do if you have some time. The origami is intricate and beautiful; great for the new year!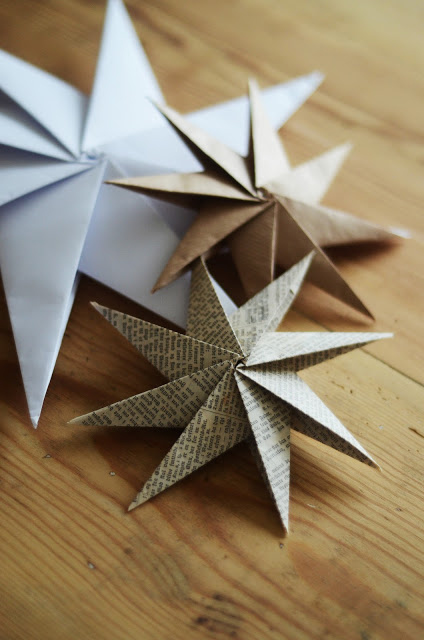 Confetti Decorations
This is a fun and colorful way to decorate your home without breaking the budget or spending hours on end. Just cut out large, colorful dots and attach them to the wall to be your confetti. Bam, you're done!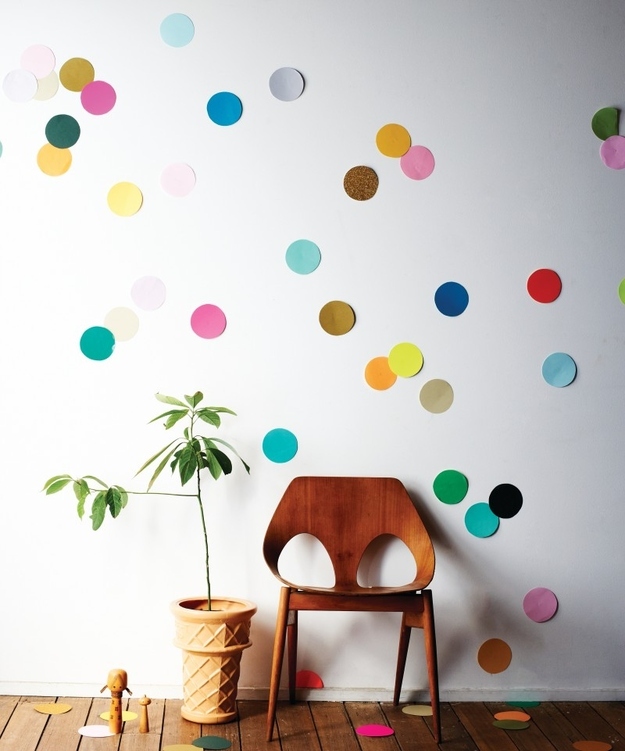 Festive Drink Stirrers
These are fun and easy to make and really add a little flare and style to your party. You can attach any shiny or flashy material to the end of the stirrer sticks; just make them look good!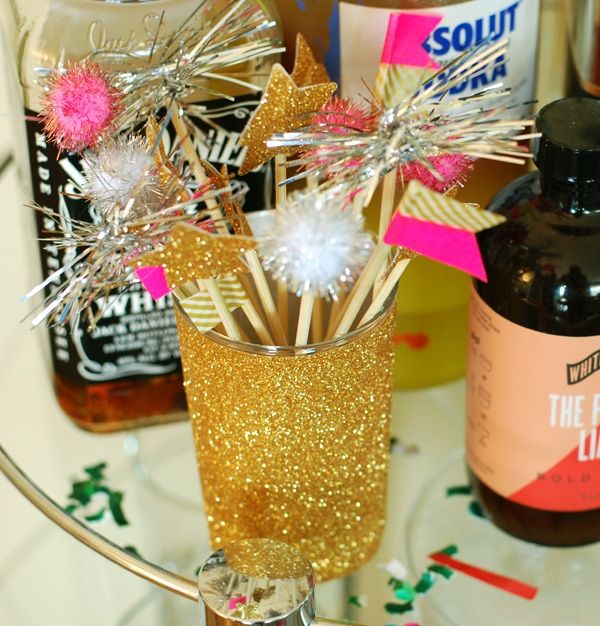 Metallic Yarn
This is a great material to use if you want to decorate with something shiny! Clumped in balls, metallic yarn can actually look like a sparkler!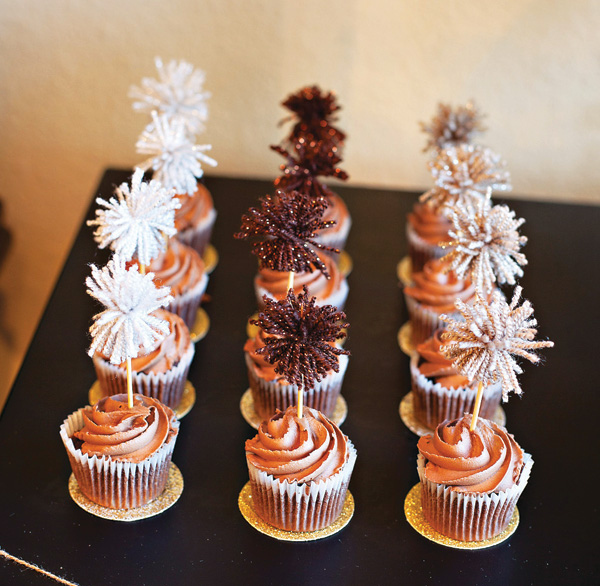 Gold Cotton Candy
How clever is this! Add a New Year's spin to your dessert with some golden cotton candy! Not only is it sugar to help your guests stay up for the new year, but it's also a fun and unique color!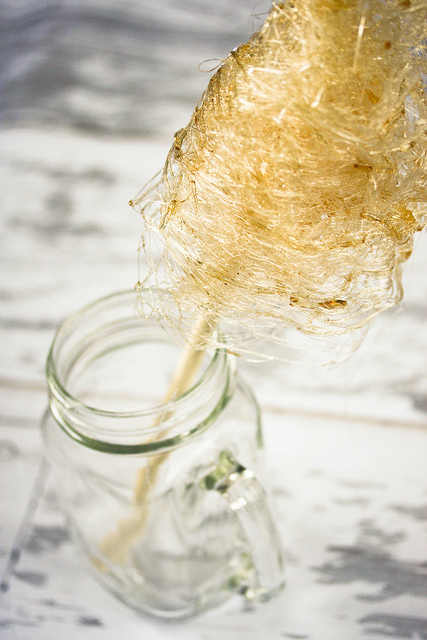 DIY Masks
Here's another fun activity to do with your guests. Get some basic mask outlines and then provide all the art supplies your guests will need to make their own midnight masquerade masks!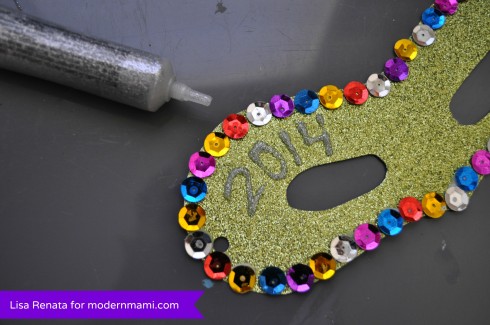 Pipe Cleaners
Bend pipe cleaners into fun shapes and decorate the room and tables with them! Bend them into the number of the new year, quirky shapes, or whatever else you'd like!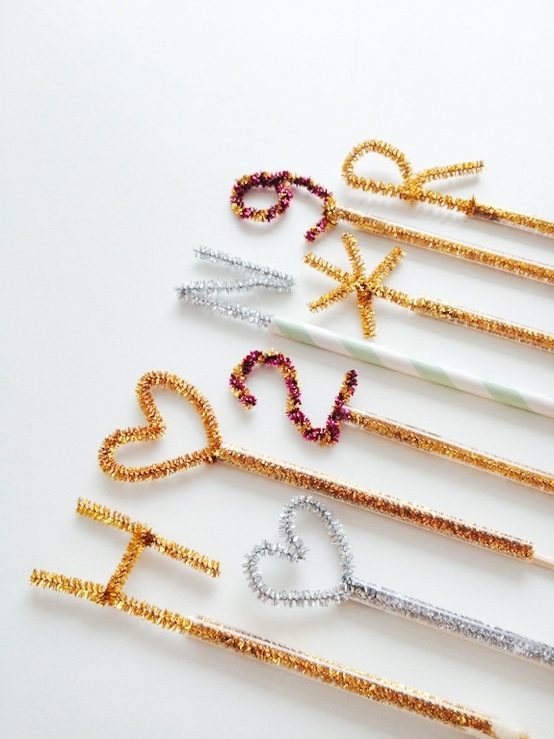 Star Marshmallow Sticks
Now this is just so awesome! Instead of using boring, old plain marshmallows, cut them into stars and put them on sticks! These can be used for drinks, a chocolate fountain, or anything else sweet!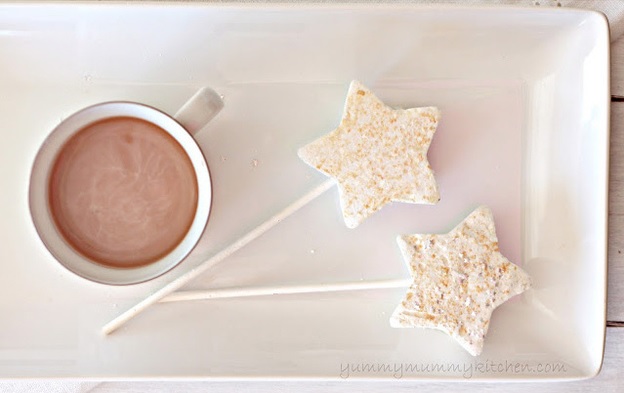 Word Art
Make the room shine with some fancy and bright word art decorating the walls. You can use any kind of material and any word; just make it fun and exciting!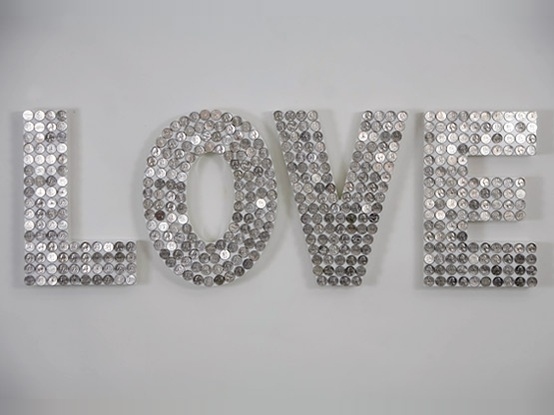 Lighted Mirror
Add a sense a style and intrigue with lights behind all the mirrors. This not only makes the room seem warmer but it also makes your home seem bigger as well!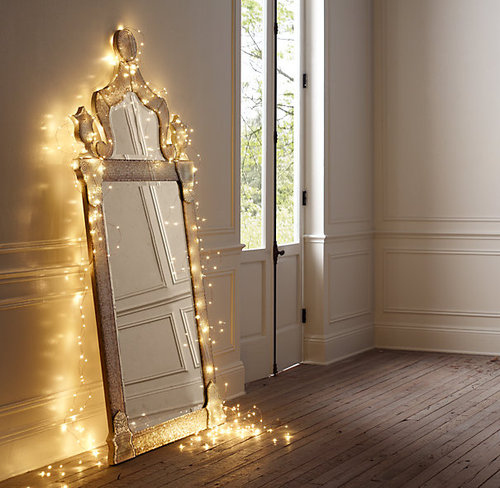 Paper Garland
You can always settle for a bland, boring garland, or you can make your own and have it be one-of-a-kind! Choose colors that go well with your party's theme and look great.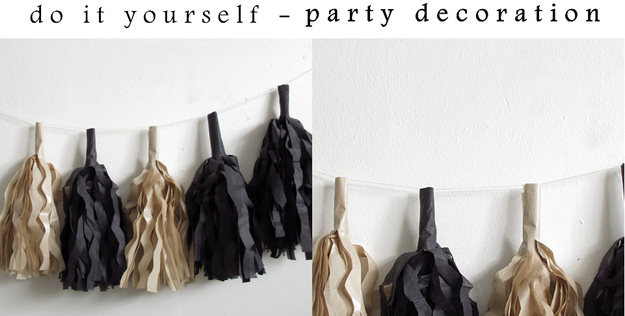 Paint Pen
Get a paint pen and go wild! You'll love it and have as much fun decorating with it as you will hanging out at your party! Decorate cups, bottles, or whatever else you can think of!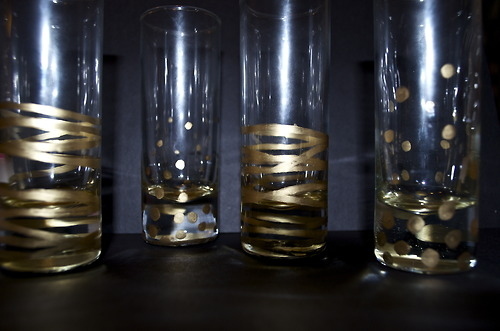 Sequin Backdrop
This may take a while to make but it looks SO awesome! It isn't too hard, but it definitely may eat up some time. You don't need to decorate the whole wall, just enough to fit inside the picture!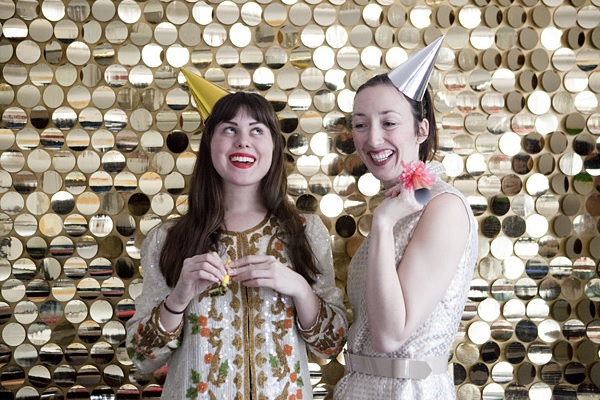 Painted Mason Jars
You can use these painted mason jars for pretty much anything you want. They can be cups to drink from (just don't get the paint inside, unless it's safe), decorations, or you can store stirrers or something else inside them.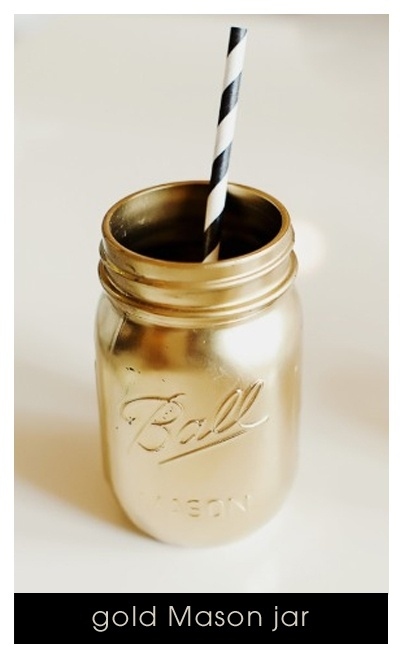 Brass Tack Baubles
These are easy to make and you can either make them look like sequins by using a whole lot or just putting a few into a bauble to get a very sophisticated and bright look. Make as many as your house needs to look awesome for your party.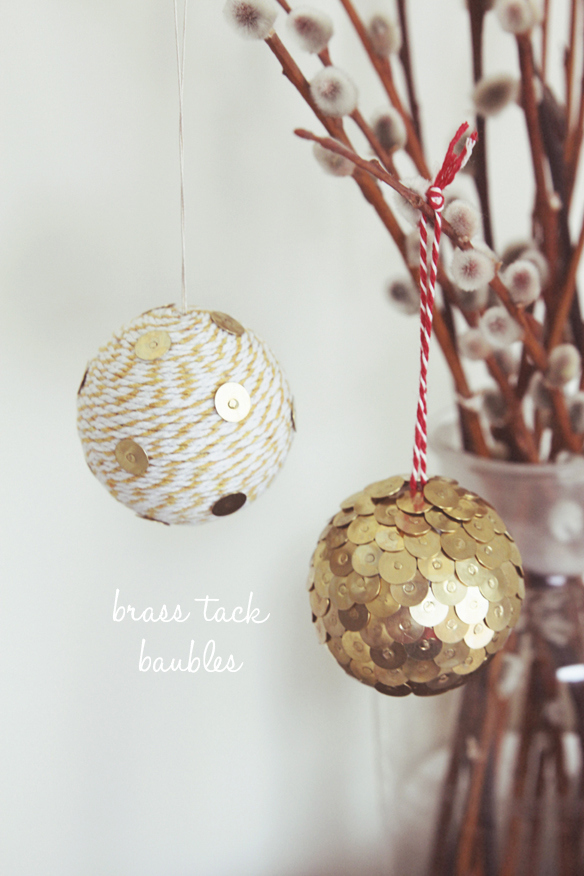 Disco Party Favors
If you want to give your guests some party favors, then here is a great idea! It combines both a great memory and a fun reminder of your New Year's party!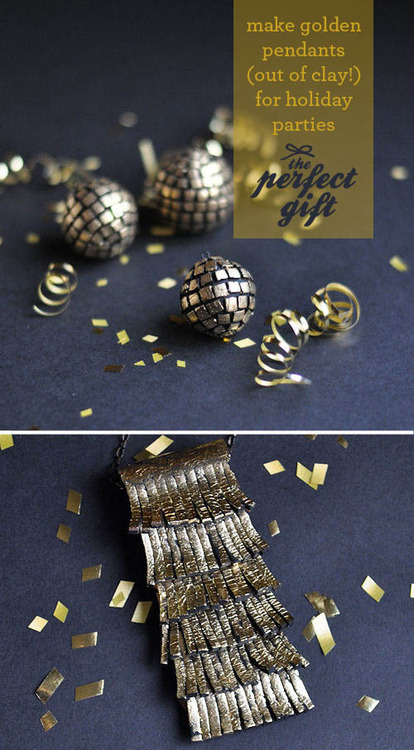 Diamond Marshmallows
Here's another idea for some snacks or additions to drinks and chocolate fountains. Instead of using boring old marshmallows, cut them into fun and playful diamonds!
Dusted Cookies
Grab some edible food dust and just have fun with it! You can dust your cookies, marshmallows, or whatever else you want! They don't add much to the flavor, but they make your food look awesome!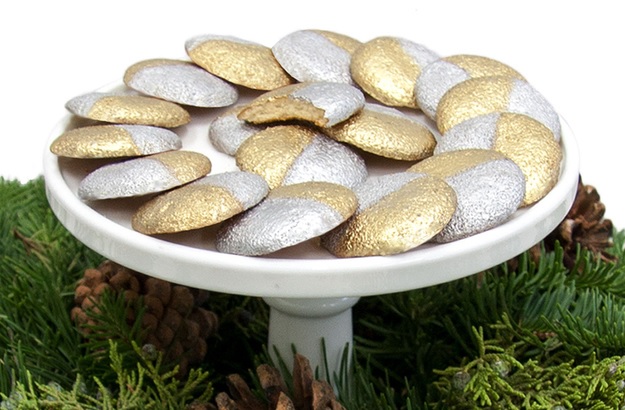 Matchbox Confetti
Here's an easy and recyclable way to organize all the confetti for countdown time! Collect mini matchboxes, decorate them, and then put confetti in each one. All your guests will get their very own confetti carrier!