The Fourth of July is such a fun holiday. It bring people together with some awesome traditions–fireworks, anyone? I love celebrating our nation's birthday, especially in style. There are so many creative ways to decorate for this holiday, and I can't wait to get started! I've gathered some great ways to decorate your front porch and yard for the big day–hope you find a project that works for you!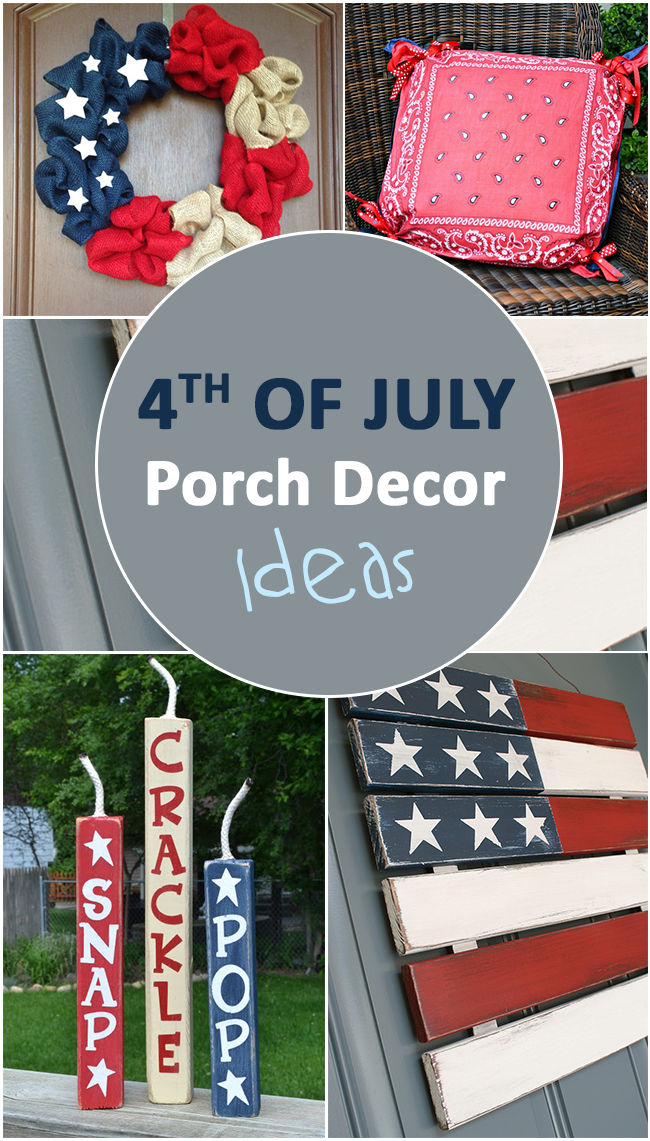 Miss Butterbean posted instructions for making this adorable wreath!  All you have to do is paint some clothespins and glue them to a base. Then you're ready to hang it up! Nothing says "national holiday" like a wreath.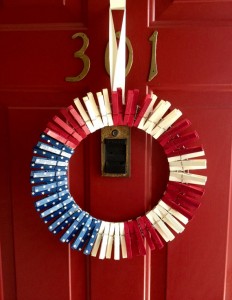 The Pike Fam posted these super cute porch decorations. I love fireworks and firecrackers so this is a must-do project for me. Simply cut pieces of wood to the sizes you want them, paint them in red, white, and blue, then attach a wick. So cute!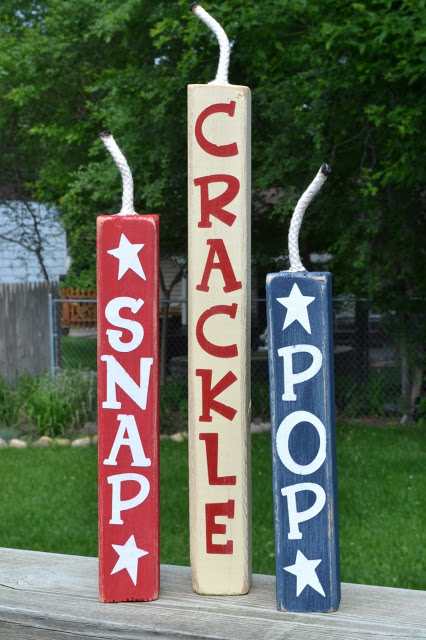 The Garden Glove made this awesome flag decoration out of an old pallet. With a little bit of paint it's amazing what you can do with pallets. This would be so cute propped up against the wall of your porch.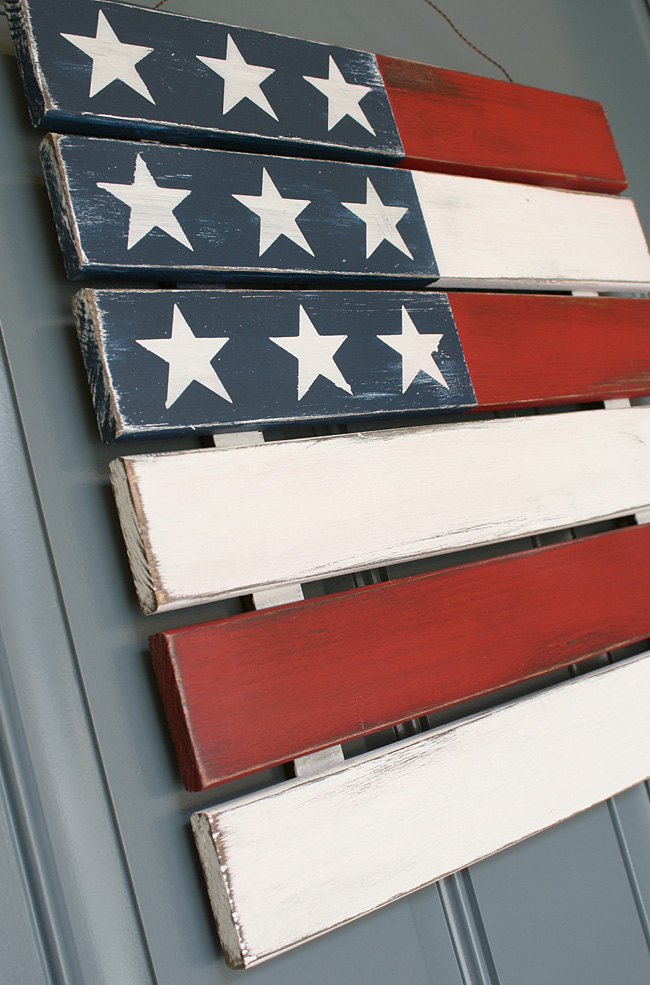 BellaVellaDesigns on Etsy sells beautiful wreaths like this one. I love the use of burlap–it adds a cute rustic element. If you don't have a wreath already, the Fourth of July is a perfect time to get one!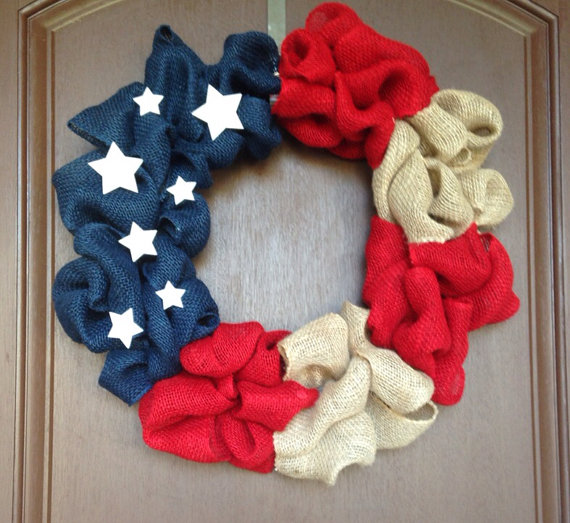 Maison de Pax posted instructions for making theses adorable mason jar vases that are simply perfect for the Fourth of July. With a little bit of paint and some lovely red, white, and blue flowers, you'll have a porch decoration in no time.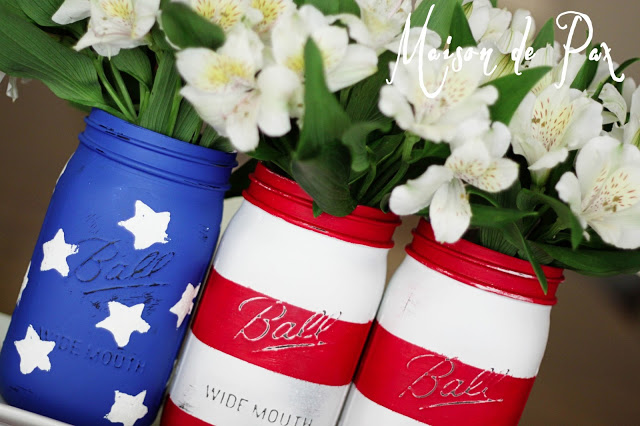 The Concrete Cottage suggests decorating your entire yard for the Fourth of July. They made big star stencils and then spray-painted the lawn red, white, and blue. This is such a creative way to show your colors!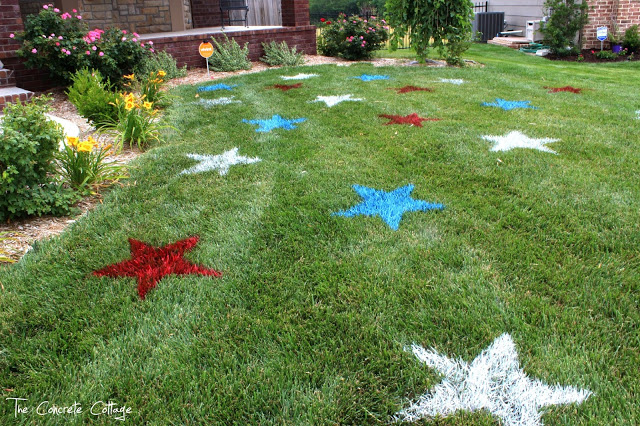 I love these mason jar candles from She Wears Many Hats. All you need to do is dye some rice, then layer it in a jar. Just place a tea candle inside and you've got perfect mood lighting for your Fourth of July celebration!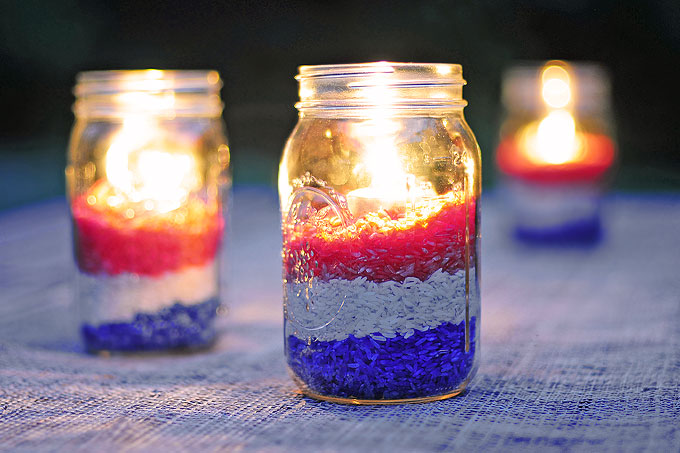 This garland from The Ribbon Retreat is so gorgeous and so simple to make! If you've got some red, white, and blue scraps lying around, you simply must make this decoration! It would look great anywhere in the house, but especially the porch.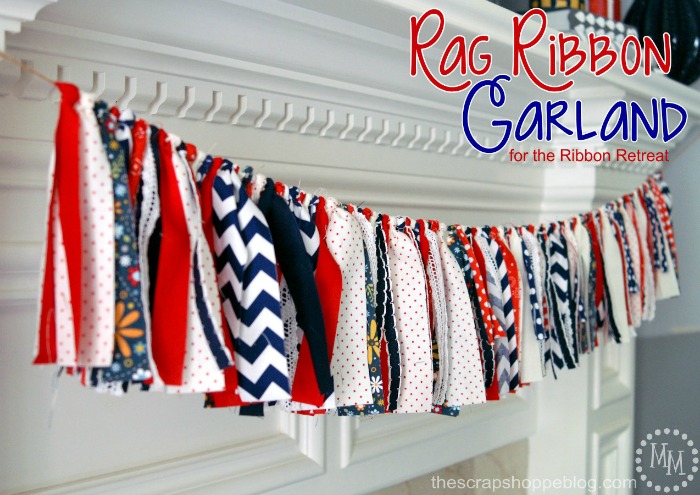 Sweet Something Design posted this lovely flower arrangement that looks like the American flag. This is an easy arrangement to make as long as you have the right sized box. This Coca Cola tray is just the perfect size!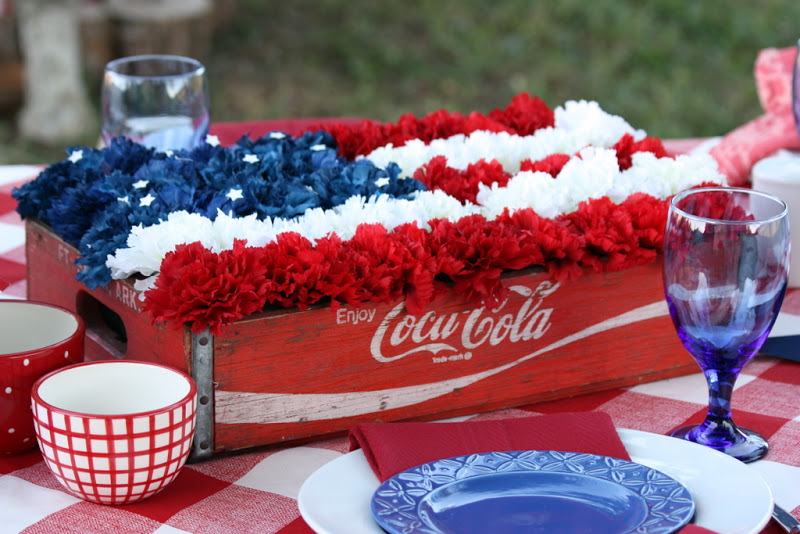 The Pike Fam posted instructions for making this amazing American flag wreath! I love all things tiny so a wreath made out of tiny flag is totally my dream. This may be a bit more time intensive wreath project, but obviously it's oh so worth it.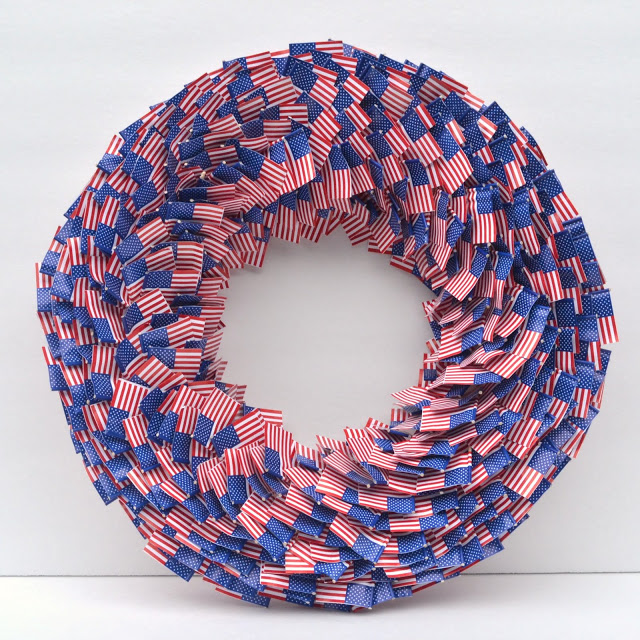 Uncommon Designs posted instruction for making this adorable burlap flag banner that would look stunning hanging on your porch. I love the contrast between the flag and the burlap–it's just enough red, white, and blue. So cute!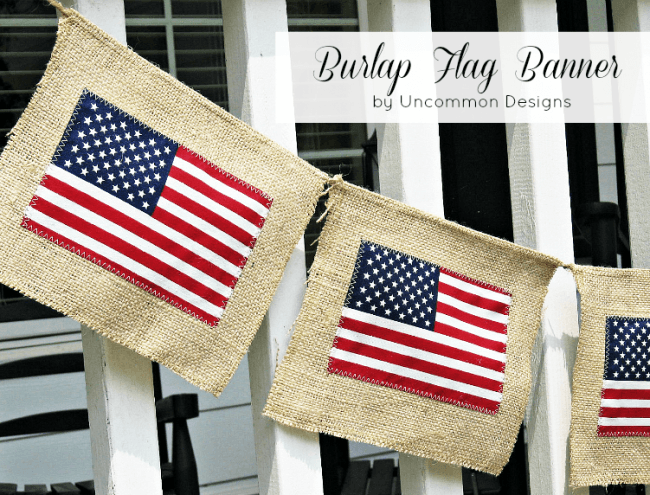 At the Pickett Fence made these adorable pillow covers that are totally all-American. And they're super simple to make! All you need a are two bandanas and a some ribbon. Place the bandanas on the pillow and secure the corners with bows. How simple!