Bedroom furniture is a lot like hair. Sooner or later, we get bored of it and prep for a make-over. Luckily, we have a lot more freedom when it comes to refinishing furniture than redoing hair. (I can't remember the last time I used spray paint or Mod Podge to get my hair just the way I wanted it, thank heavens!). If you're ready for a change of style in your bedroom, look no further! Here are some fun and creative ways to spruce things up:

Metallic Paint
 For a classy, shiny, and beautifully modern look, use metallic paint. It's sure to shock with its shimmery finish every time you walk into the bedroom! Could be used on a dresser, side table, or headboard. Here is a tutorial for how to refinish furniture with metallic paint.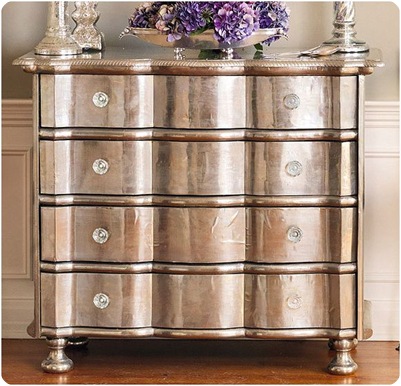 Headboard
For a rustic look, reclaim a vintage old door or fence and use it as a headboard. Stain, distress, or refinish the wood as you like it. Or even leave it just the way you found it! Having a fun headboard adds a lot of character to your bedroom.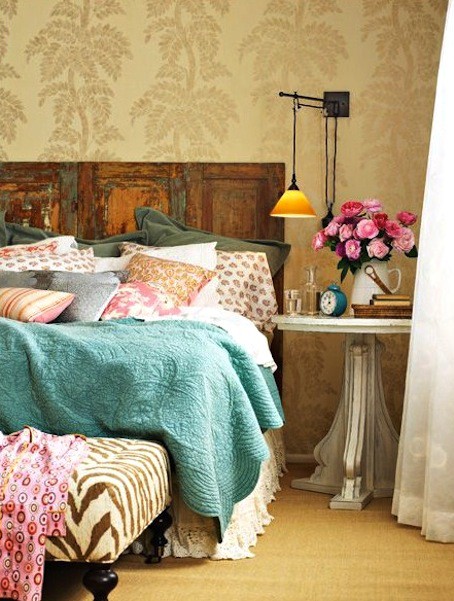 Decoupage
I have recently discovered what decoupage is and I'm in love with the idea. Basically, you transfer an image on paper to your dresser or other furniture item and apply varnish until the image looks like it was painted on or inlaid. So neat! You can really personalize your furniture with this look.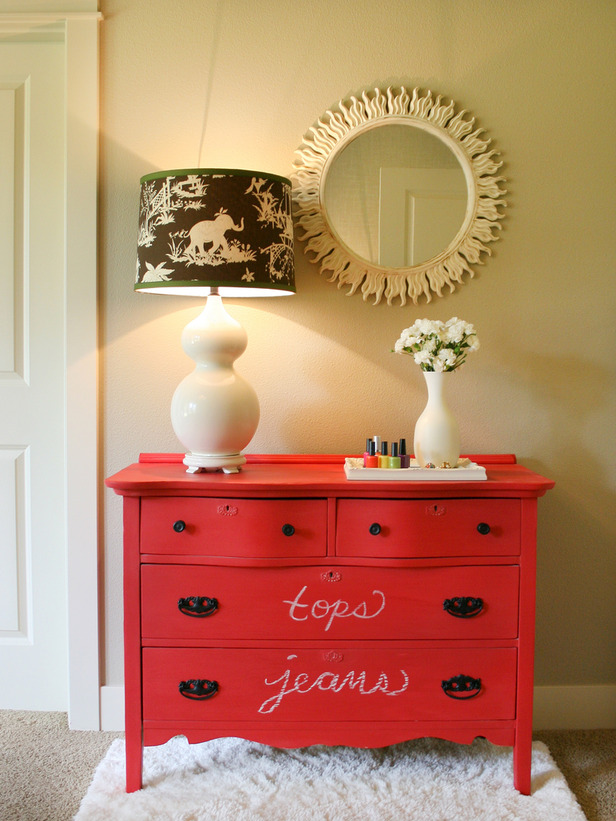 Wallpaper
Ever consider using wallpaper on your dresser or bedside table? With so many fun patterns available, this can make for a very unique look! You can wallpaper the entire piece, the outside of the drawers, or just the inside and sides of the drawers. Love this look!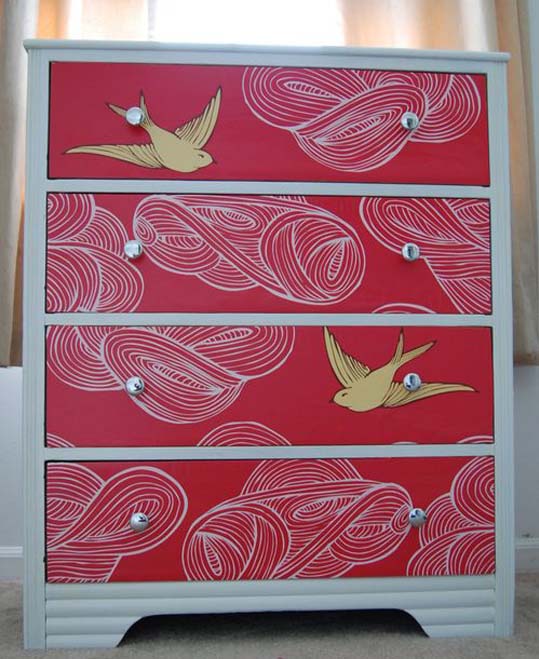 Paint and Patterns
Be bold with paint and patterns! You can brighten up your bedroom by painting with fun, bold colors and allowing the piece to be the focus of the room. On dressers, consider labeling in cute lettering with paint what belongs in which drawer ("tops", "jeans", etc.).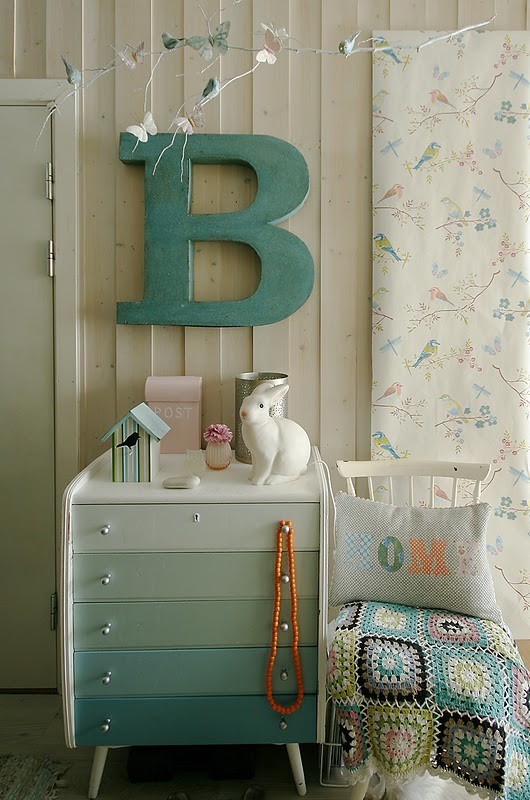 Staining
If you love rustic and unique looks, then here's a style for you! Stain your furniture and decor to let it take on a whole new life! Choosing a stain can be hard and so can the actually staining process so make sure you know what you're doing or get help from someone who does!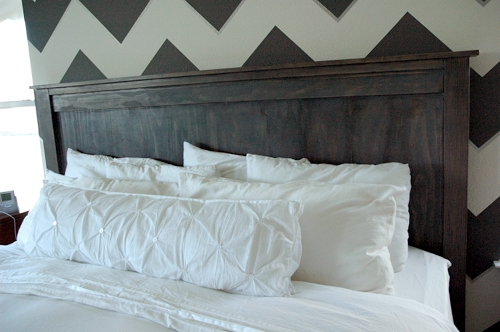 Distressed
While some furniture already comes with a nice, clean distressed look, you can make your own for much cheaper! Distressed furniture adds texture and style to your room where other designs cannot. Choose the piece of furniture and go to town with a fun distressing project!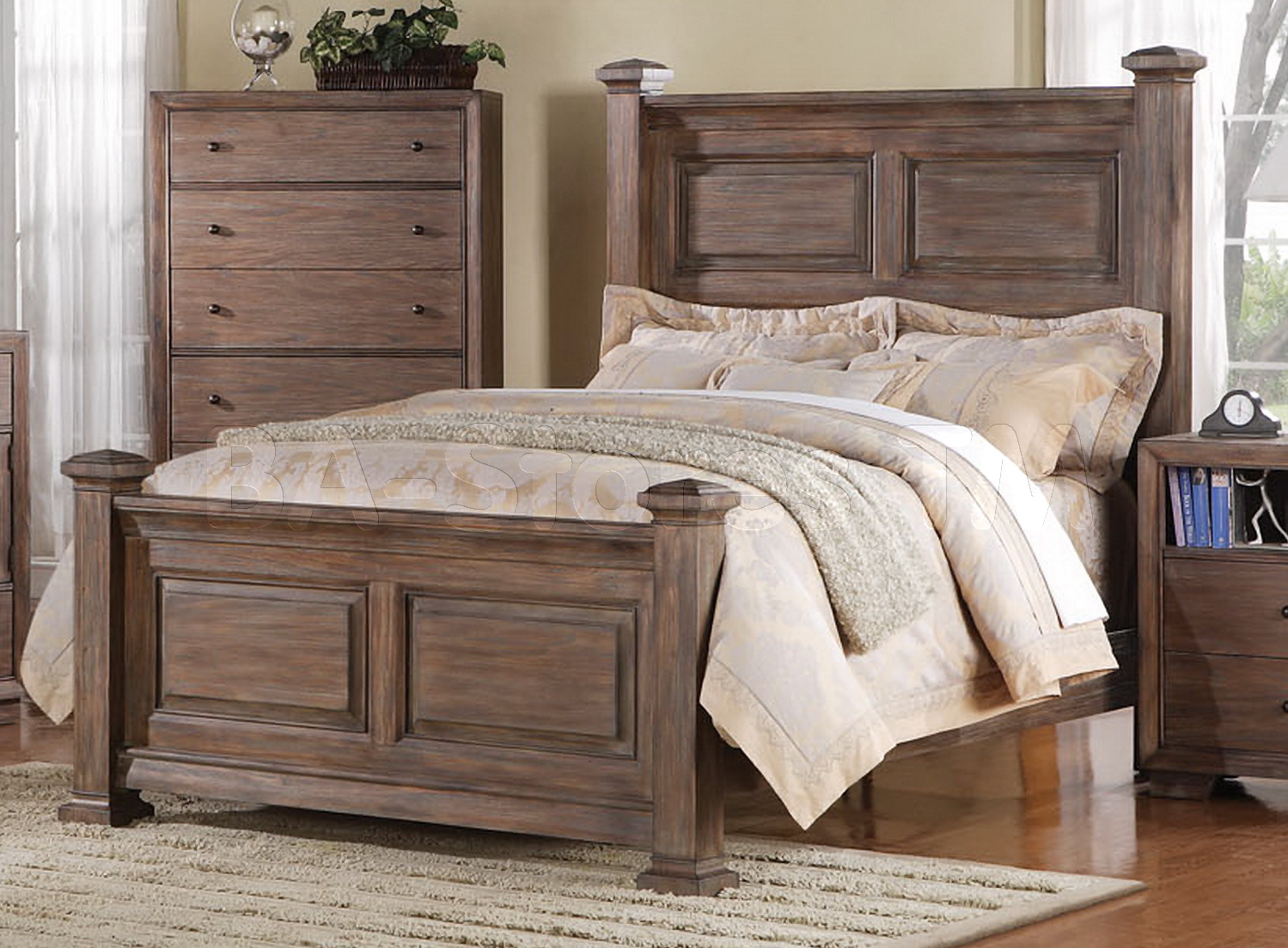 Tufted Headboard
Check this out!  DIY Tufted headboard that looks amazing.  I found this amazing tutorial on Schue Love and it truly is:)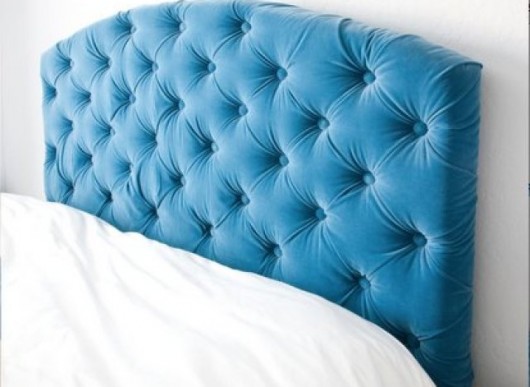 DIY Nighstand
I love nightstands because they can pretty much be anything you want them to be.  I also love when they aren't matchy matchy, but are different and complimentary.  This cute nightstand makeover is perfect for the space! Cute idea I found at Centsational Girl.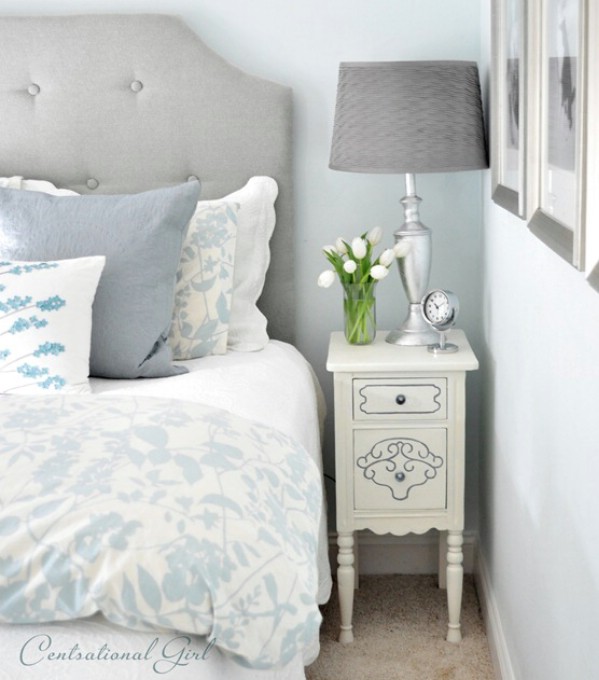 Homemade Bed
If you are in need of a new bed, but don't want to spend the money on a new one. You can make one using this tutorial!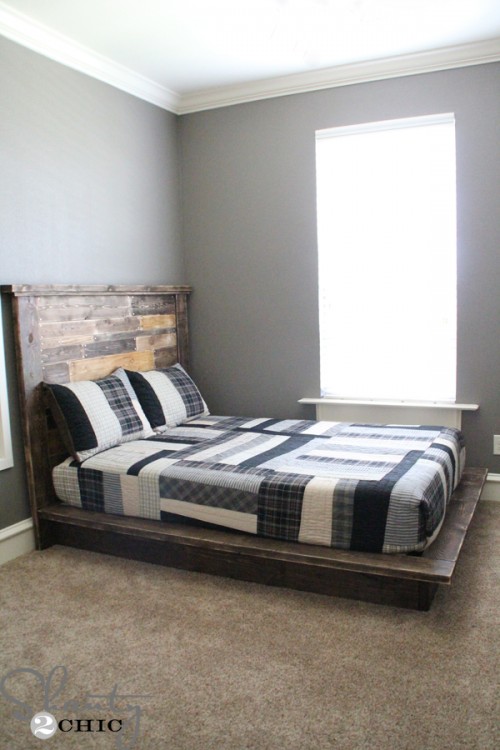 Jewelry Organizer
Okay, so this isn't exactly furniture, but cleaning the messy jewelry off your dresser will make it look better! I love this idea from Pop Sugar.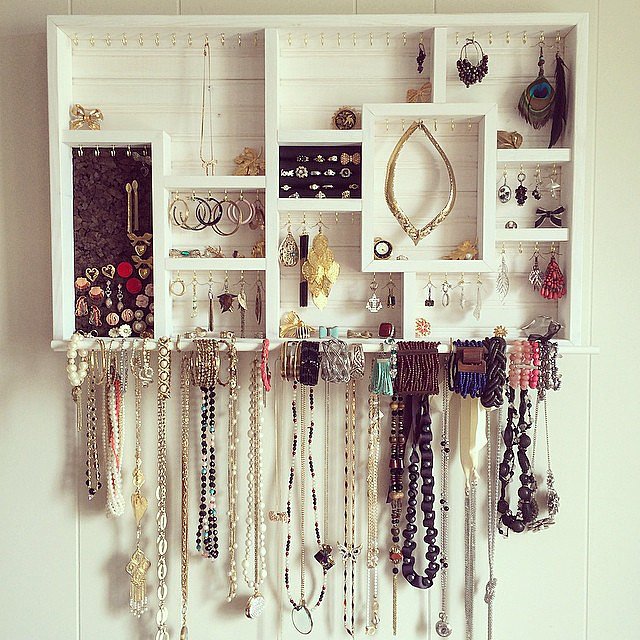 Mirror
I love this mirror! Use pallet boards, or repurposed wood to create this. It looks like something from Anthropologie!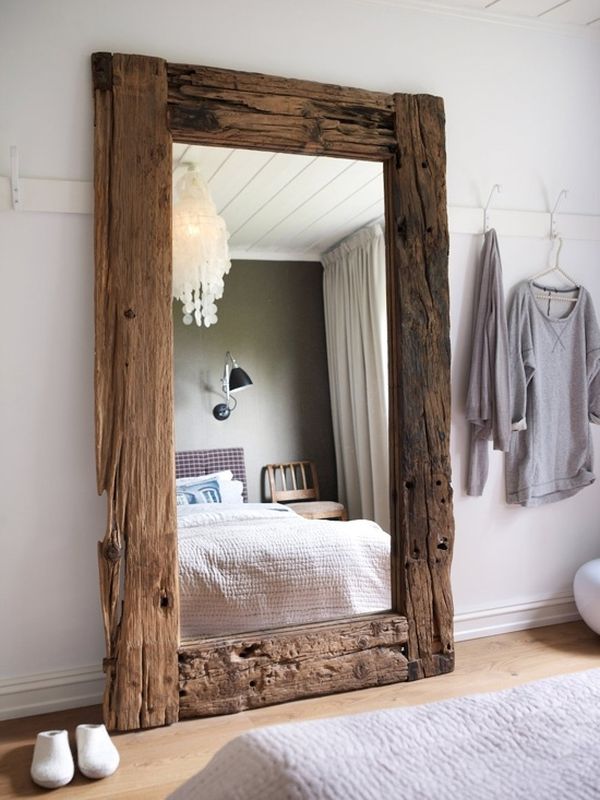 Paint an Old Dresser
Bring an old dresser back to life with some chalk paint.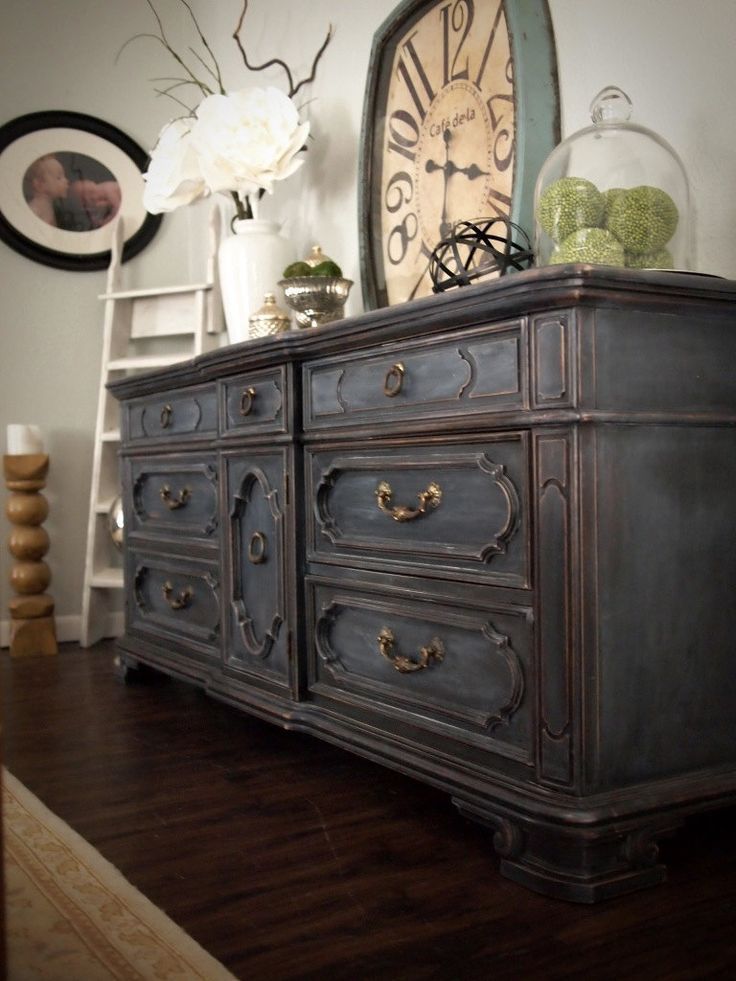 Stenciled Dresser
This is gorgeous. Use a stencil to create this beautiful Bone Inlay Dresser. Get the how to from Cutting Edge Stencils.

Suitcases
Use old suitcases to make a really cool bedside table.