I love Anthropologie.  And wouldn't it be nice to be able to spend $998 on a table cloth?  But, really.  Then there is the world I live in, and I call it "reality", and in that world, I don't spend $1,000 on a textile that I set my children's food on. 🙂
But their stuff is gorgeous and I want it.  I found some really terrific ideas that have the same look and idea as Anthropologie, but with a much smaller price tag.

Anthropologie Spice Jars- At the Picket Fence
I have been obsessed over spice jar ideas and solutions.  These are so cute!  I also like the idea of making canisters to match, for flour, sugar, etc.  You would pay $10-12$ a piece for these bad boys.  Ouch.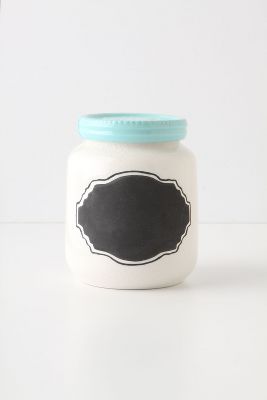 Anthropologie Confetti Tumblers- Radical Possibility
I am really loving these tumblers!  They look so easy to make, and at Anthropologie, you would pay 30$. This is a dollar store special, and it is fabulous.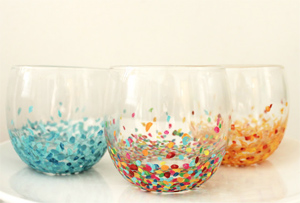 Anthropologie Tender Falls Shower Curtain- See Kayla Go
This is so beautiful!  I have been looking for the perfect shower curtain for my main bathroom and… I just found it!  What I like the most about it is (drum roll please…) no sewing machine necessary.  It is a little labor intensive, but it looks like the PERFECT thing to do while watching Downton Abbey, am I right? (by the way- AMAZING job, See Kayla Go!)

Anthropologie Metallic Letters- 346 Living
So beautiful.  So. Much. Cheaper.  The thing I love about these, is that you can hang them so easily because they are made of cardboard, therefore they are super light!  Perfect for a 3m sticky to hang them with.  This will save you… ahem. A lot.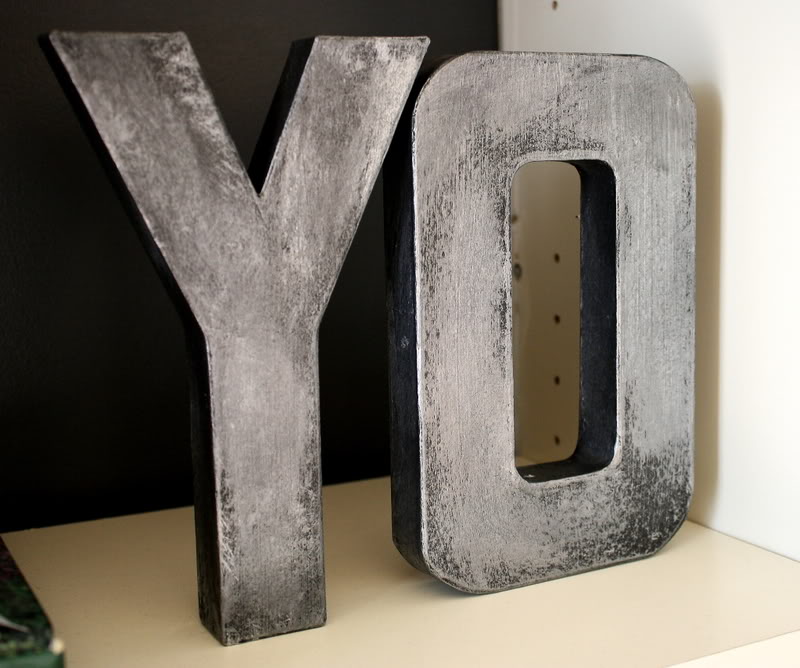 Anthropologie Painted Spoon- More Design Please
I also love this idea for the ends of wooden spoons, spatulas, etc.  I think I want a whole collection of them!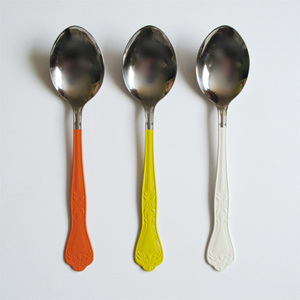 Knock off Shower Curtain- Hometalk
Instead of spending over $100 on the original from Anthropologie, spend $45 on this great knock off.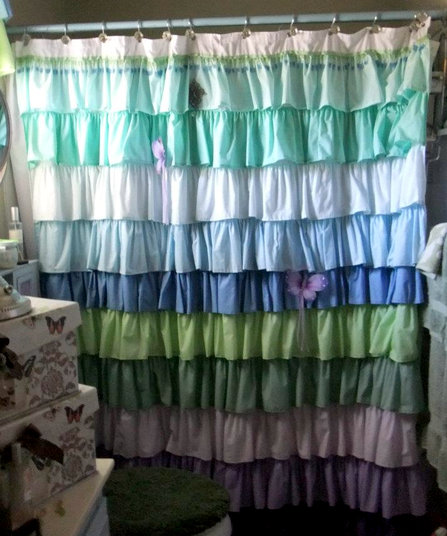 Anthropologie Painted Bowls- Made from Pinterest
Of course, these are only for decoration, but I love how dainty these designs are. You don't even need to be artistically inclined!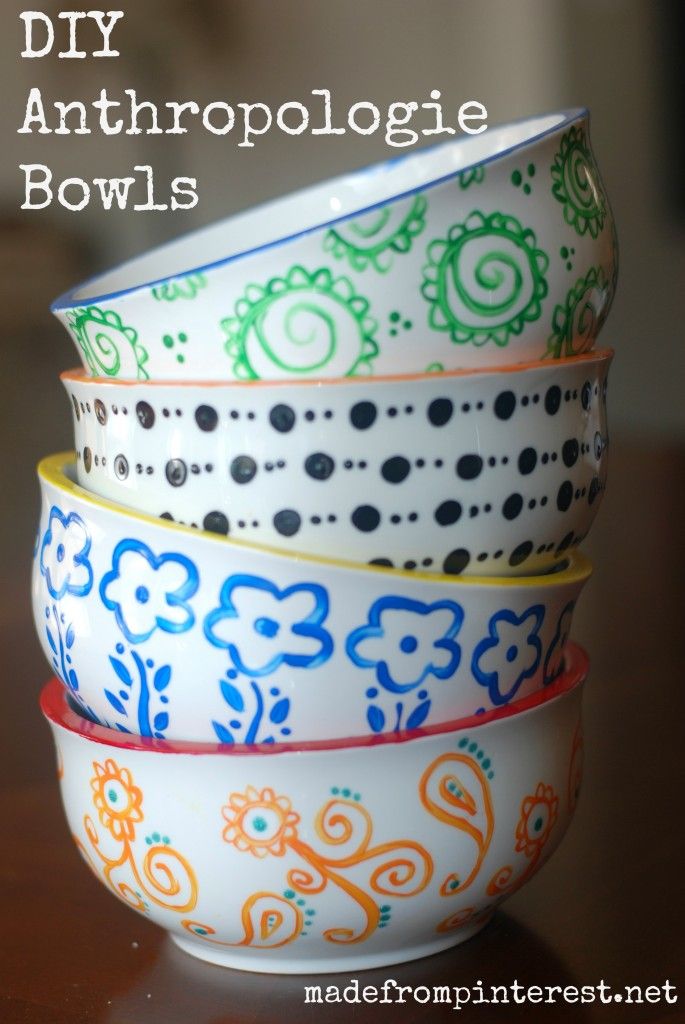 Chalkboard Globe- Craftivity Designs
This is so cute, I think it would be just as fun making it as it would be to draw on it! You save money too!

Holiday Wreath- Between You and Me Blog
Instead of spending $298 on this wreath, you can make it yourself using yarn!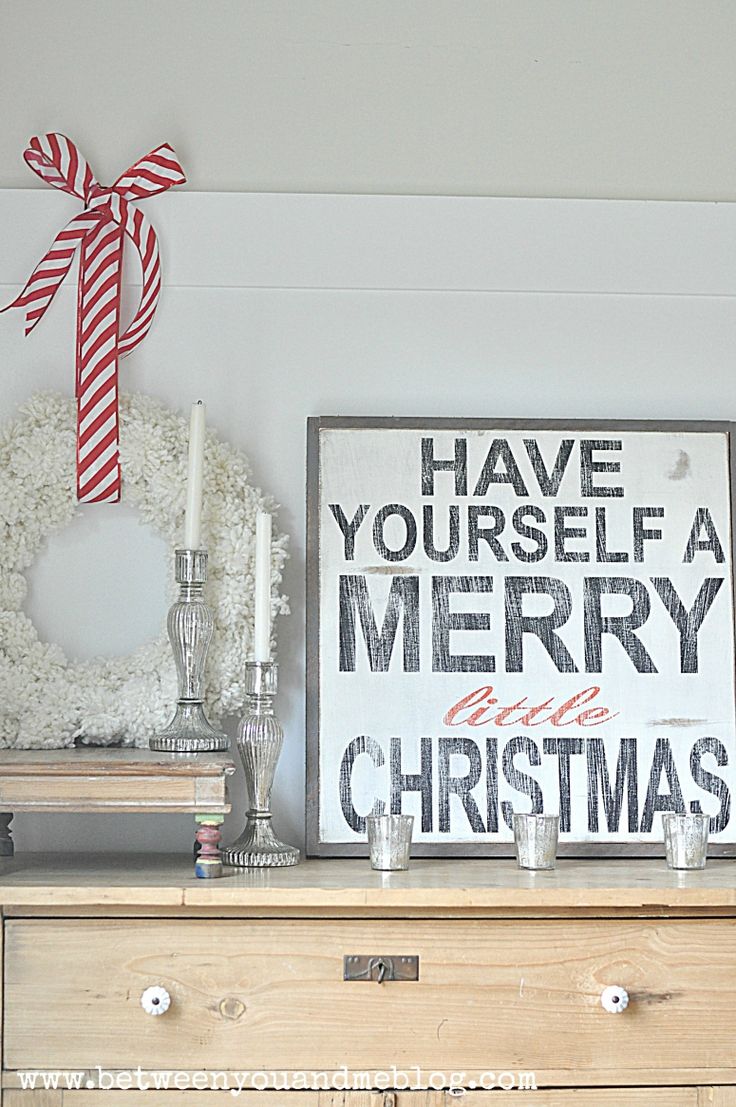 Anthropologie Lettered Pillows- Pop Sugar
You could buy this for $198, OR you could DIY it using this great tutorial.