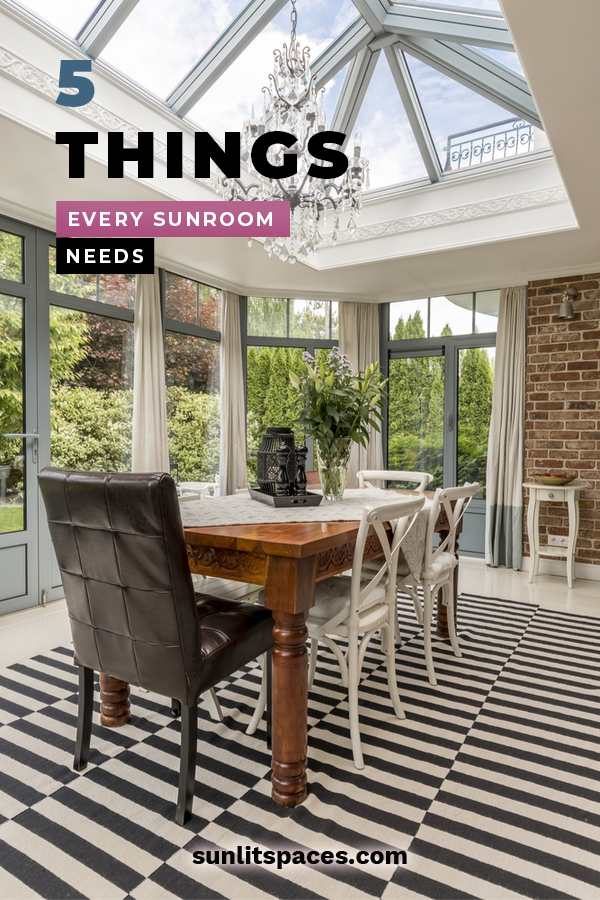 Before you design a sunroom or decorate an existing one, you should know about the 5 things every sunroom needs–not just to help you beat the summer heat. For the most usable, comfortable sunroom all year-round, there are things needed to elevate it from just okay, to fabulous. Check out the 5 things every sunroom needs.
5 things every sunroom needs
Every sunroom needs a comfortable place to relax! After all, the whole point of a sunroom is to enjoy the sun for 3-4 seasons of the year. If your sunroom doesn't have a welcoming place for you or your family to sit down and relax, it won't get the use it deserves.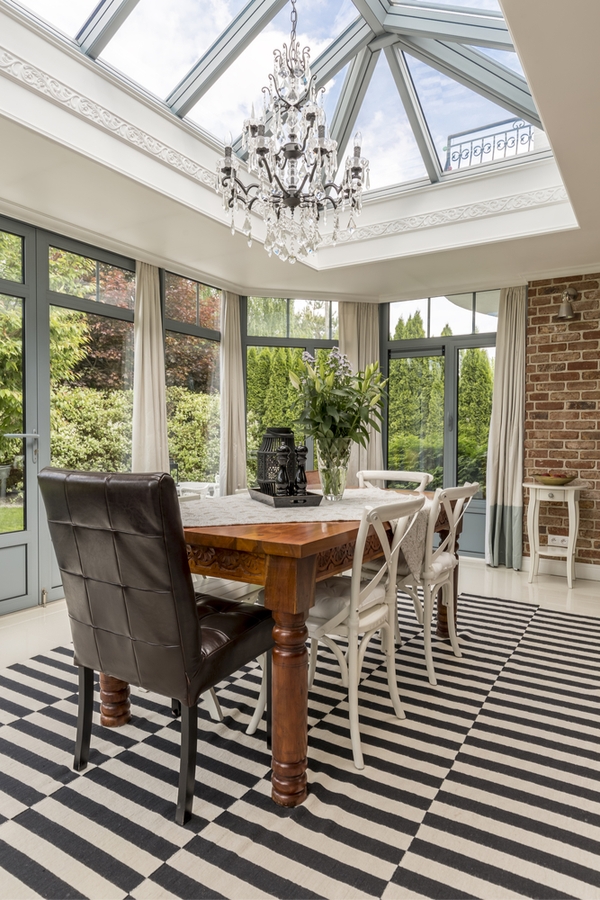 2. If you have the space, your sunroom needs more than one purpose. That means you should design the space with multiple areas for different functions. Besides a comfortable seating area, an area for dining is most desirable. This gives your family a spot to enjoy a sunny breakfast or evening meal. It's one of our favorite uses for a sunroom!
3. One of the 5 things every sunroom needs is the ability to control the temperature. For example, a ceiling fan is one of the best and easiest ways to make a sunroom feel cooler in the summer, and warmer in the fall and winter. All you need to do is the adjust the direction of the blades from one season to another.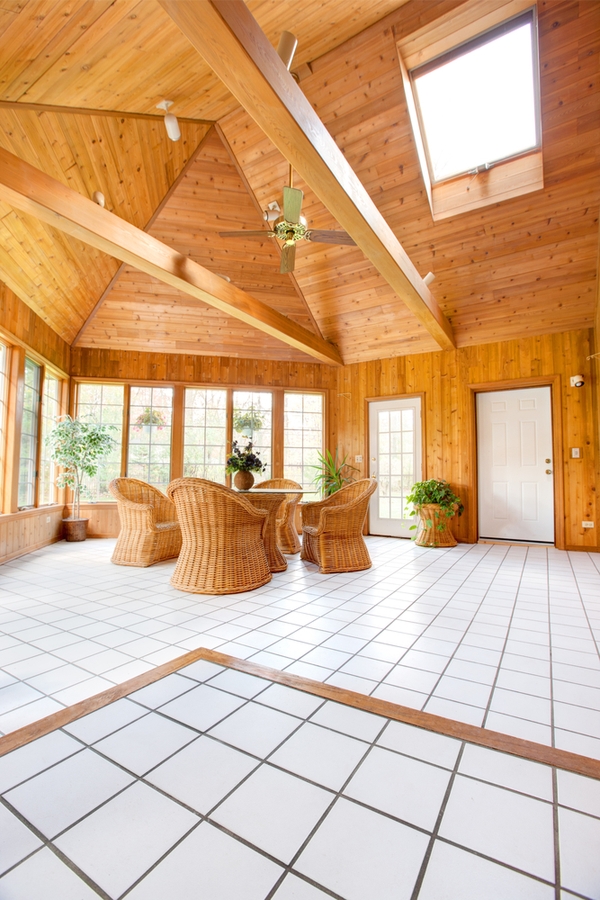 4. Every sunroom needs to have the option to increase the privacy level. Curtains, sun shades or other types of privacy screens are an easy way to accomplish this. Not only do privacy screens increase your privacy, they also cut down the bright sun when you need to cool things off.
5. Don't forget to include lots of greenery in your sunroom. Plants in varying heights help to make your sunroom feel like an extension of the outdoors, which is exactly what you want. If the room is very sunny for most of the day, make sure to take that into account when choosing plants to use in the sunroom.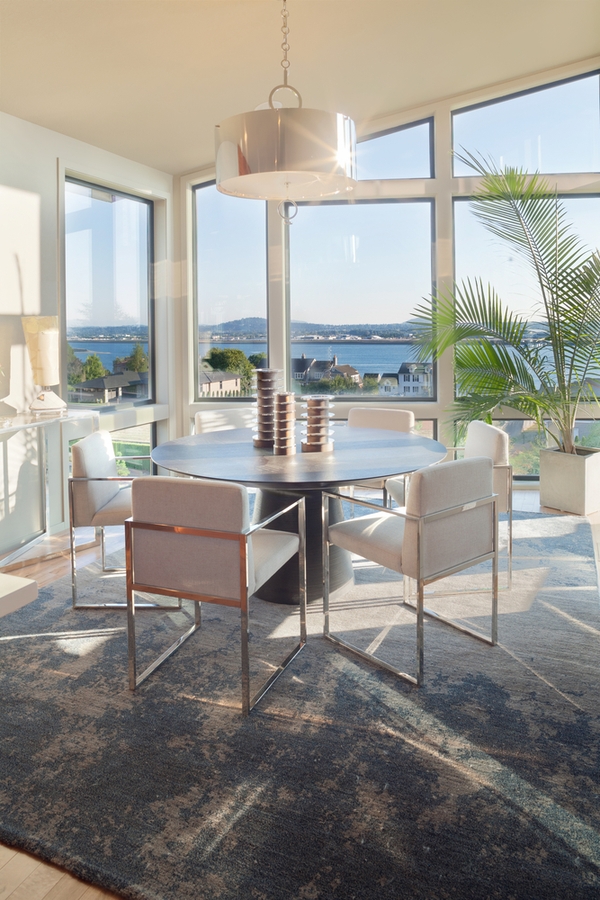 These are the basic 5 things every sunroom needs, but you can always add to this list. Don't be afraid to decorate it like an extension of your home, and include your favorite accessories. Have fun with it!