When we built our house, there were a few things we spent a little extra money on. One was lighting, because the more lights, the better! However, the fixtures we have in every room are verrrry boring. I want to spice it up a little, especially in my kids' bedrooms, the playroom, and maybe even the dining room (so basically everywhere!) I went looking for a creative and less expensive option, and boy did I find it!
Globe pendant lights- Rosebud's Cottage
This is pretty cool, or could be really neat for an office. I don't know why, but for me, an office isn't an office without some sort of map or globe. Why is that? I would choose a different color or style globe, and probably do smaller spheres, but this is kinda cool! Not really my style, but this is a neat idea.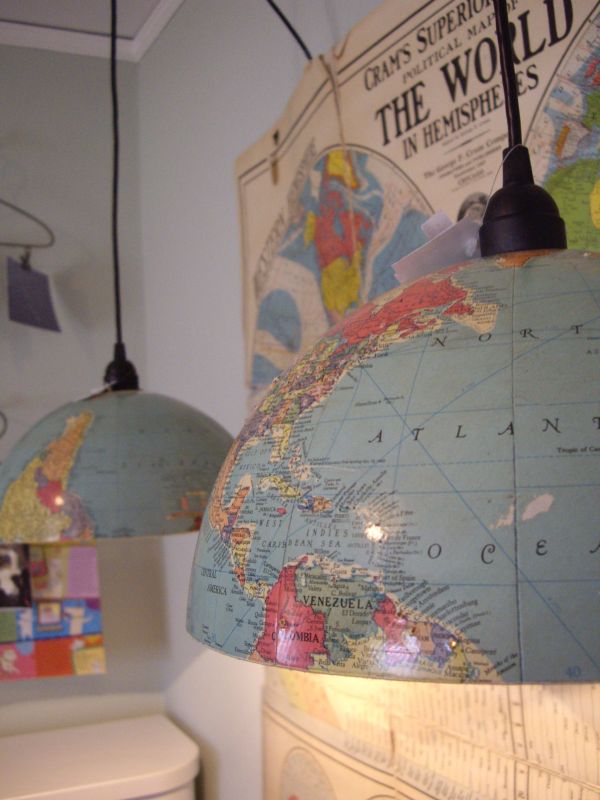 Glass Bottle Pendant Lights- Style It Chic
I really like the glass bottle pendants. Love it for an elegant summer backyard party.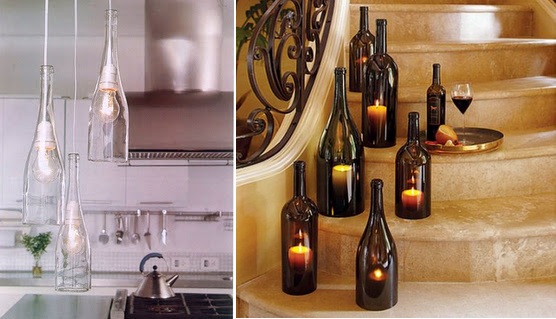 Tulle Pendant Light- Crafty Nest
Ok, I am not so sure about having this over my kitchen table (ok, I am sure. Not happening.) BUT. This could look really cute in a little girl's bedroom, depending on the theme. And it is definitely unique.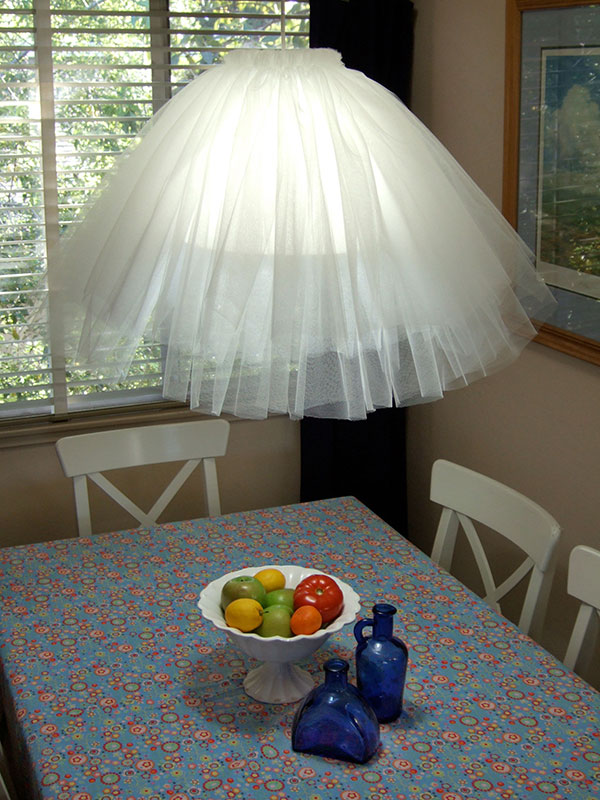 Recycled Wine Bottle Sconce- Design Sponge
This is a great outdoor lighting feature!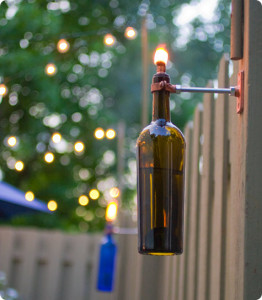 Mason Jar Hanging Fixture- Martha
This is such a rustic and elegant lighting feature. Each jar has a tea light inside, giving off a nice romantic glow.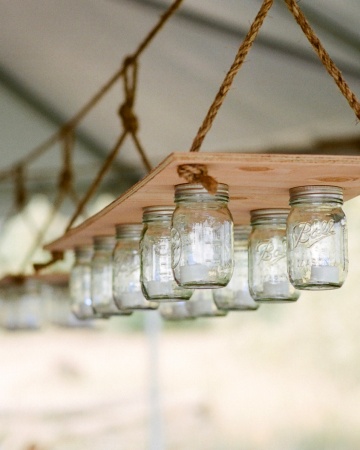 Cheese Graters- Remodelista.
I would have never thought to use cheese graters as a light fixture! These would look so cute hanging over a sink or a kitchen island!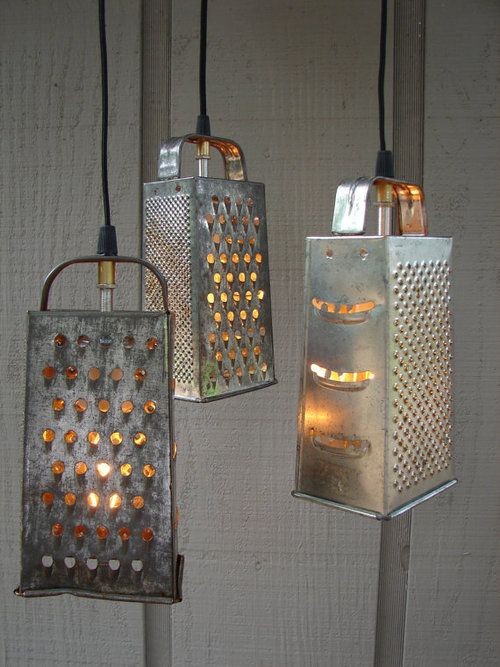 Wine Bottle
I love projects that include recycling! Here are the instructions from Wit and Whistle if you wanted to create this amazing light fixture for your home!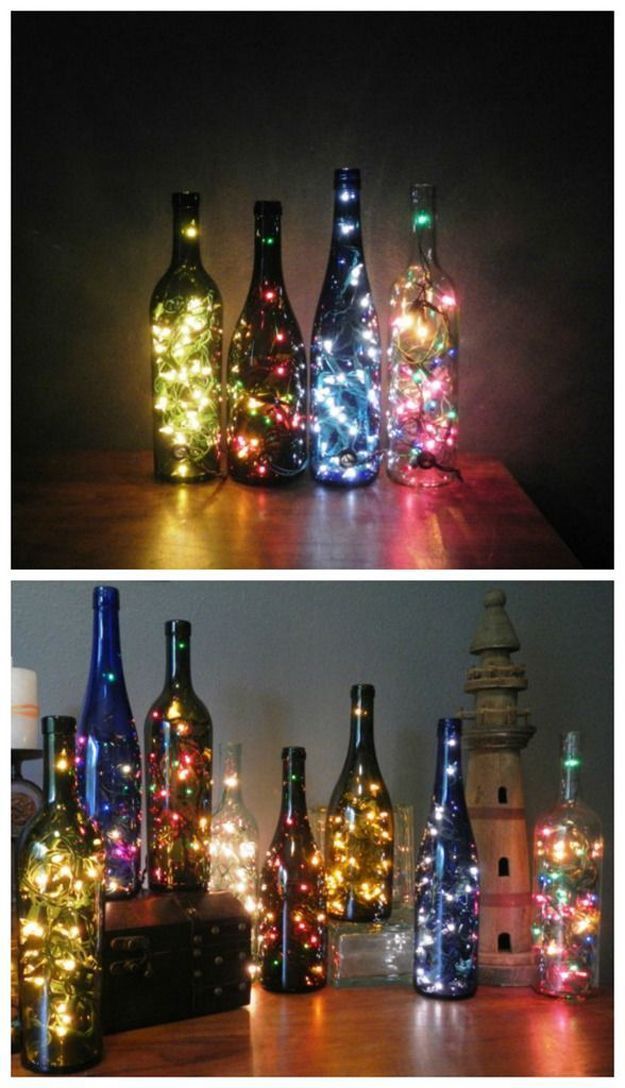 Spoons-Bored Panda
Yes, spoons! This light fixture is literally made out of plastic spoons. This is cheap, and it is a great DIY project! Use this tutorial from Bored Panda.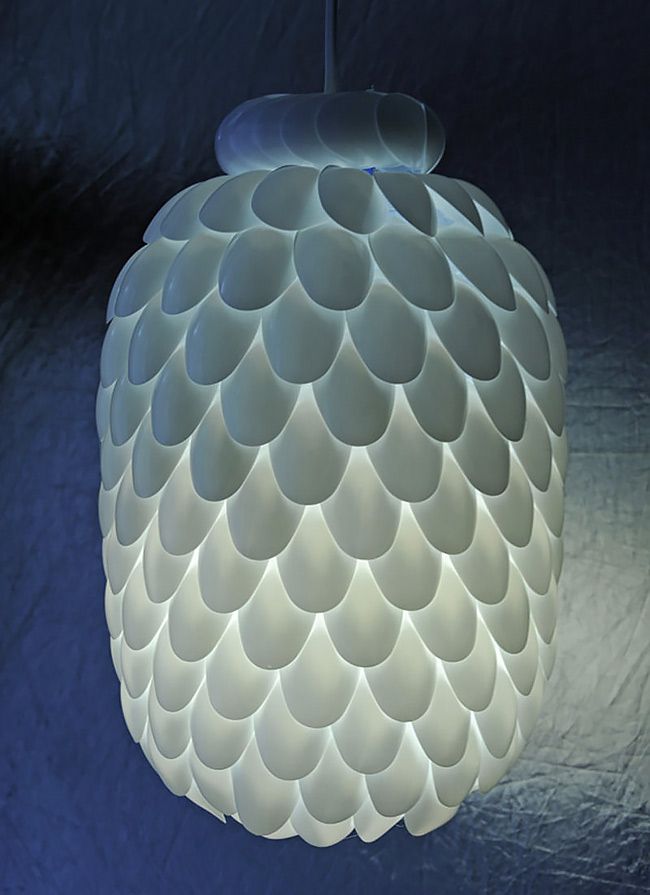 Paper Lanterns-Martha Stewart
These adorable paper lanterns look like upside down flowers, you can't go wrong with that! Here are the instructions from Martha Stewart.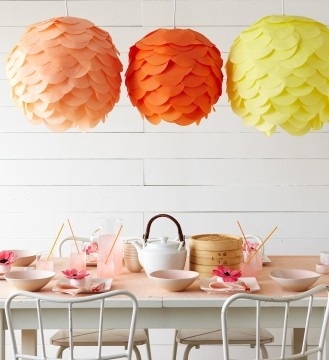 Paper Cups-Totally Love It
Turn plain Dixie cups into a festive garland. Simply cover the Dixie cups with fun paper, and string the lights through.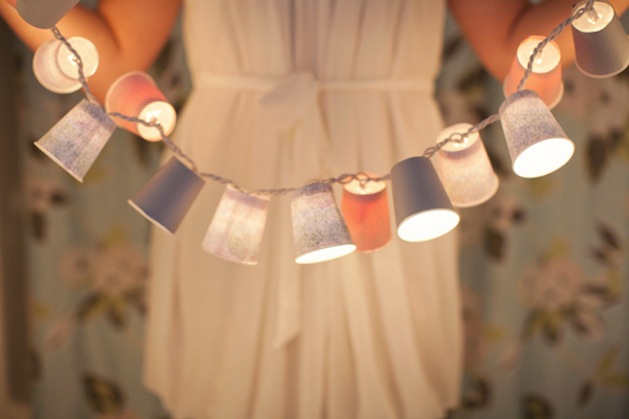 Painted Cans-Lowes
Painted tin cans make great light fixtures. Make sure you punch a cool design in! This idea is from Lowes.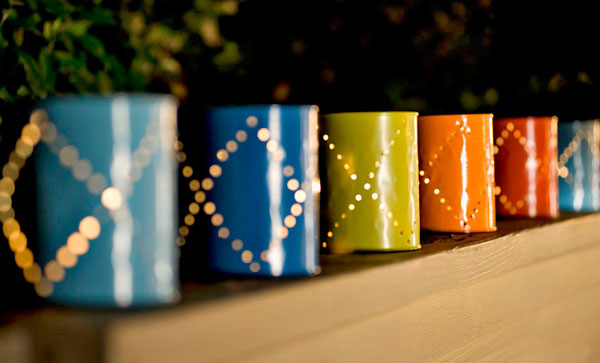 Books- Thrifty Fun
Use books as lamp stand. Get the instructions here.