4. Lighting
 We have one bathroom that doesn't have any windows (middle of our house) and it is so dark!  My husband just added 6 can lights (also a cheap project) and it makes a HUGE difference in the way it feels.  I hate living in the dark!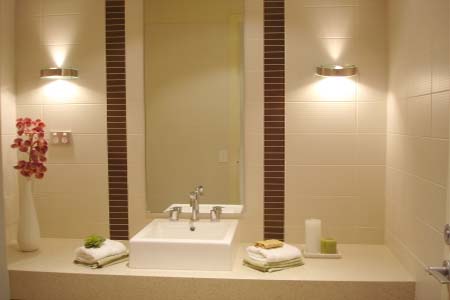 5. Light Fixtures
 Oh boy, does this change the feel of the room.  There are some nice fixtures and then there are the builder-grade icky plastic or cheap metal fixtures.  And they are bad! This can be as expensive or cheap as you want it to be.  If you shop around, you can find nice light fixtures at lighting outlets and lighting design stores for inexpensive.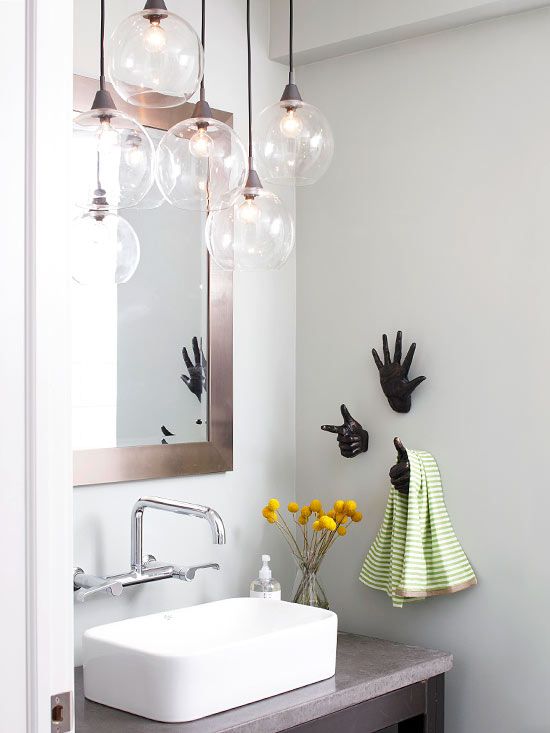 6. Towel Racks
Think outside the box on this one.  You don't have to go to Home Depot and buy a towel rod.  Anything goes and you can come up with really creative ways to design your towels.  My husband built a wooden towel rack with hooks and we sprayed it blue.  Looks cute with the yellow towels.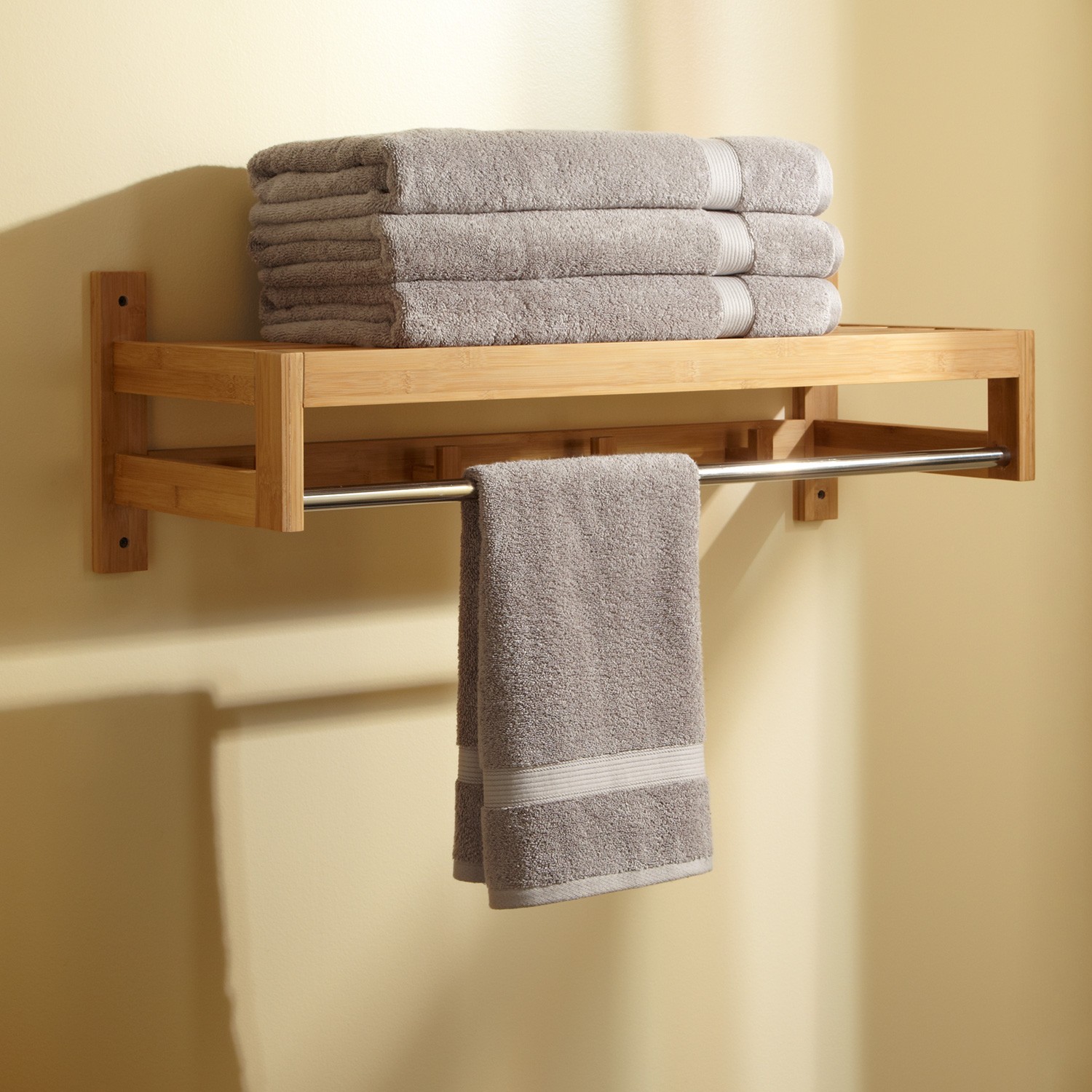 7. Accents
Add some flare with colorful towels, washcloths, pictures on the wall, candles if you wish, or other decor accents that bring your house into your bathroom.  Sometimes, we forget that bathrooms can be decorated just as much as the rest of the house.  Don't forget your bathroom!  It is such a small space, that with little money, you can really spice it up.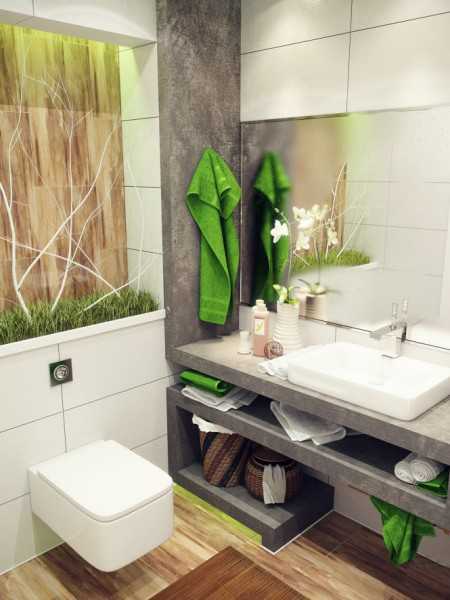 8. Pallet Wall
This is a great way to turn a plain bathroom wall into a work of art! Just take some old wood pallets, take them apart, and reassemble them on your walls!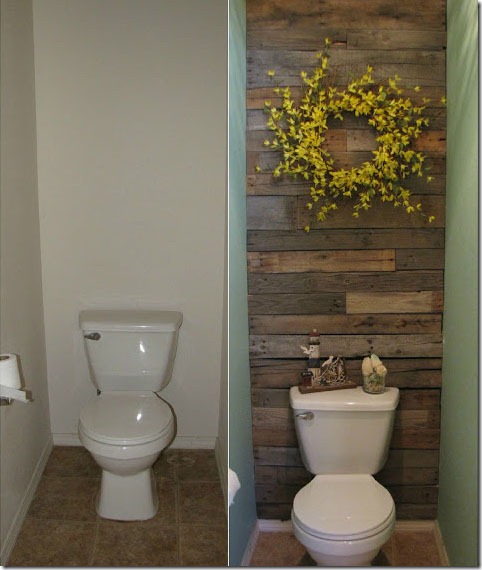 9. Floating Shelves
This are really popular and trendy right now. It doesn't take a whole lot of work to make them and they look awesome in any room really. Not only that, but there are tons of different styles and looks you can go for when installing floating shelves.