It seems like it's easy for clutter to get out of control, especially in the bathroom. Here are a few clutter-buster tips to get your bathroom looking neat and tidy:

Mount a Wall Cabinet
In a small bathroom, mounting storage spaces on the wall takes up less space than something on the floor. Use whatever kind of material will go best with your decorations to give each bathroom a unique feel!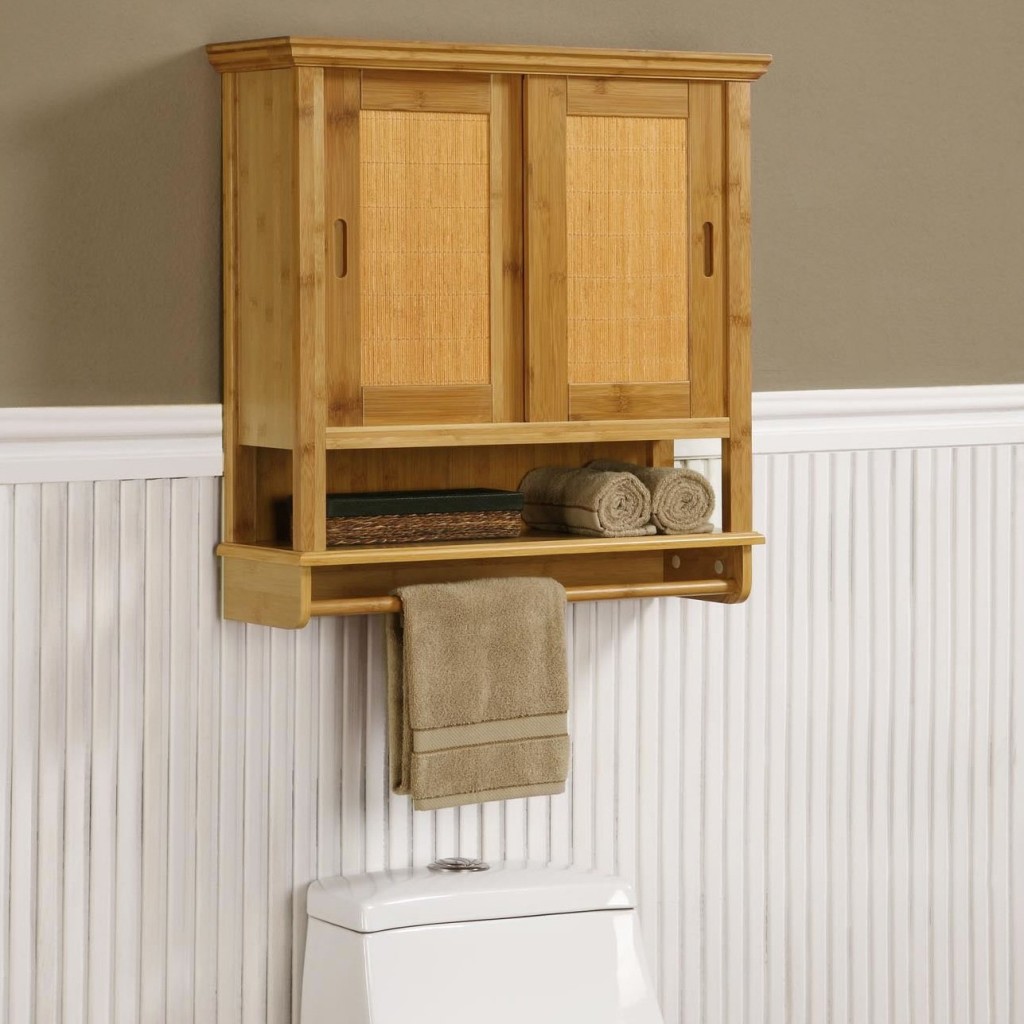 Build a Storage Ladder
Visually appealing and an efficient storage space! Shallow boxes take the place of steps. You can build one yourself and paint it to match your bathroom.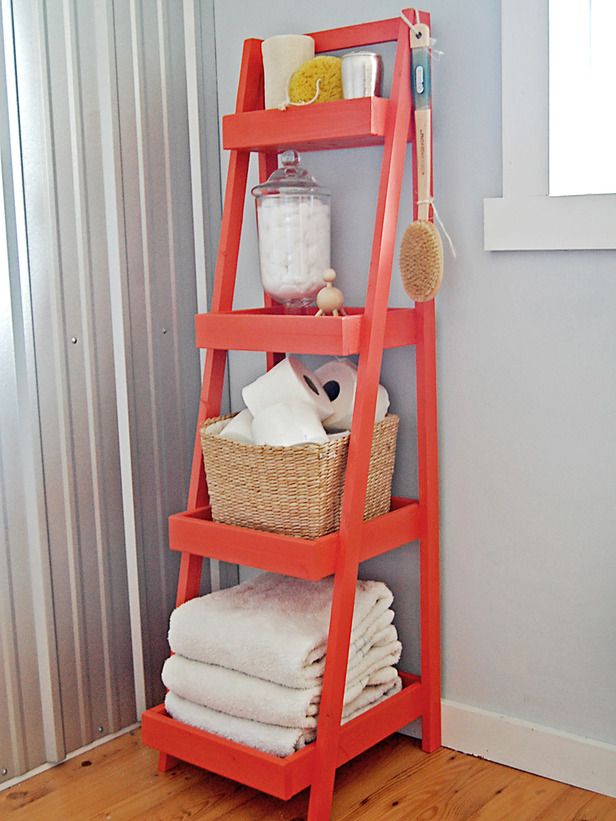 Storage Niches
 Create niches in the walls above the vanity rather than install cabinets. Add shelves inside and store away! Make the niches whatever shape works best for your style!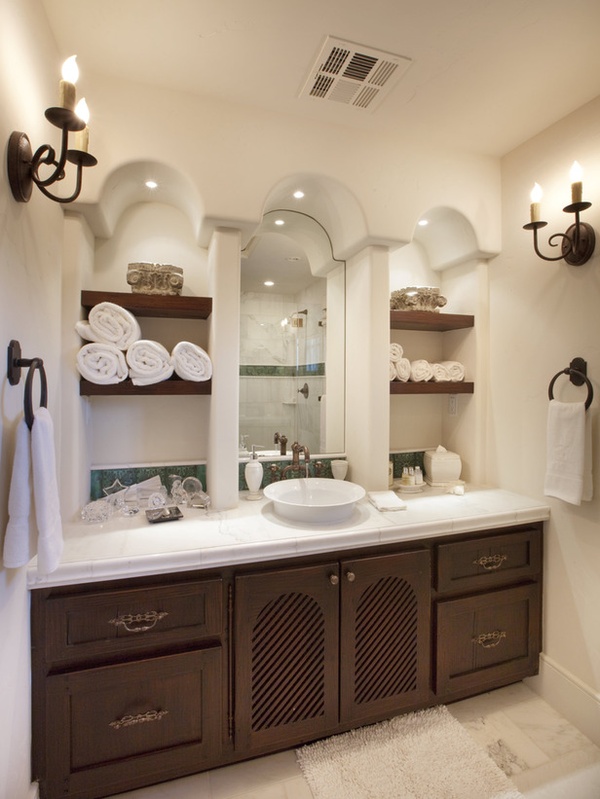 Sink Skirt
 This is a really cute and creative idea! For small bathrooms with a pedestal style sink, place storage bins underneath and wrap patterned fabric around the edge of the sink to hide the bins.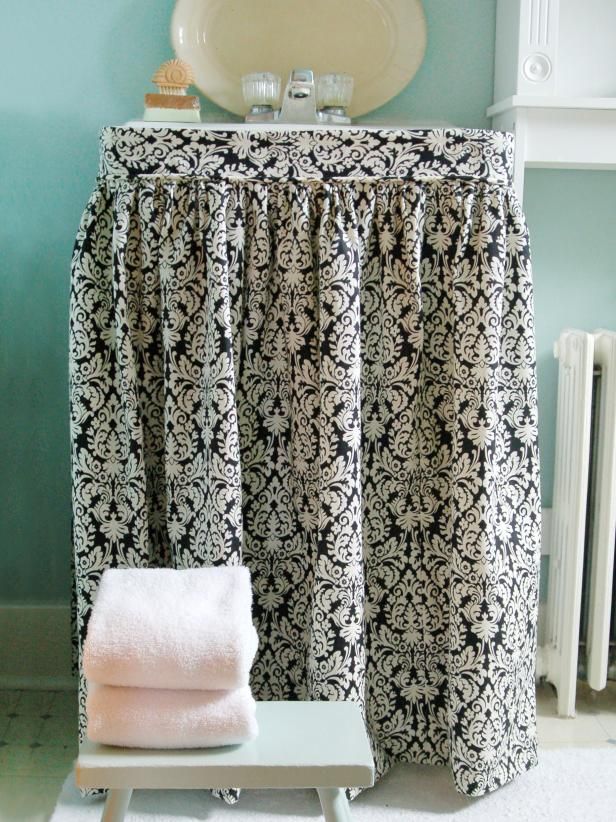 Crate Shelves.
Create shelves out of crate bins from the craft store. You can leave them as-is or paint them to match your bathroom. Mount them on the wall and store towels, bottles, and décor.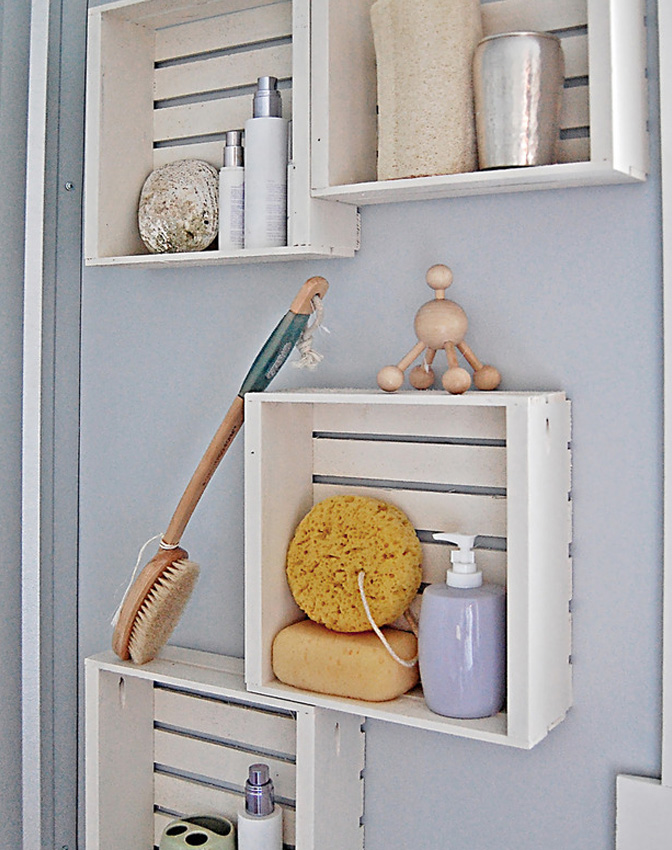 Use Caddies
Store bottles, scrubbies, and small hand towels in small caddies on the counter or in the shower. This keeps clutter from spreading all over the bathroom. Make sure whatever you store in the shower can get wet, though! You don't want moldy razors or sopping hand towels!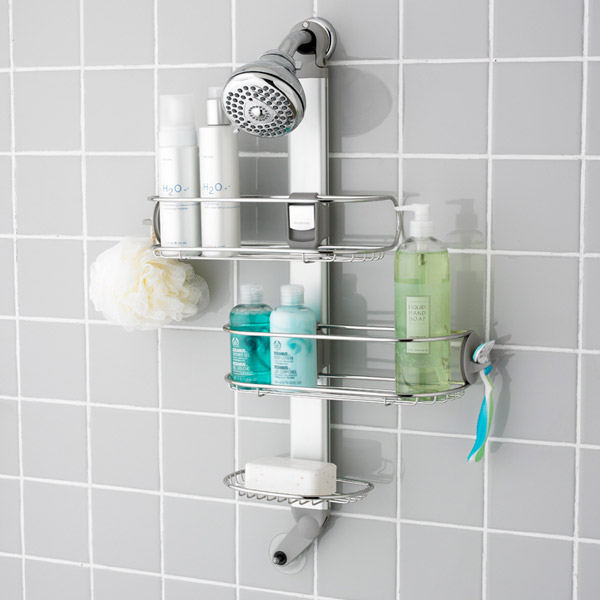 Pail Container
 Add some style to your storage space by hanging a decorative metal pail from a hook. Perfect for storing small items like toothpaste, hairbrush, lotion, etc. Pick fun colorful designs (or paint them yourself) to make your bathroom pop with life!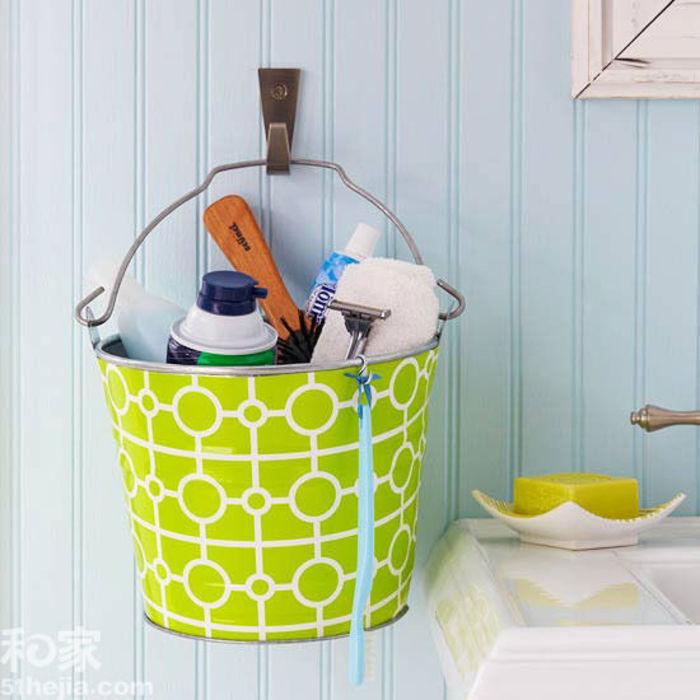 Cabinet Door Storage
 Make use of the inside of your cabinet doors by installing shallow caddies to the inside for storing small items. This is a great spot to store things for quick access or things you only get out once in a while. Choose whichever works best for you!