It's spring time, and that means Easter is coming too. So let's get ready for our Easter entertaining with some cute Easter cake stands to DIY. Cake stands can be very expensive to purchase, depending on the type and style. So if a new Easter cake stand is out of your budget, don't despair. You can DIY an Easter cake stand that no one will guess you made yourself!
Types of cake stands
A cake stand is a cake stand, right? Not really! There are different types, and the type pretty much determines the cost. Cake stands that are made to be one solid piece of glass or metal or wood cost much more, because they cost more to make. Other cake stands are formed from two different pieces that are fused together in some way. These are the kind of cake stands that are really easy to DIY!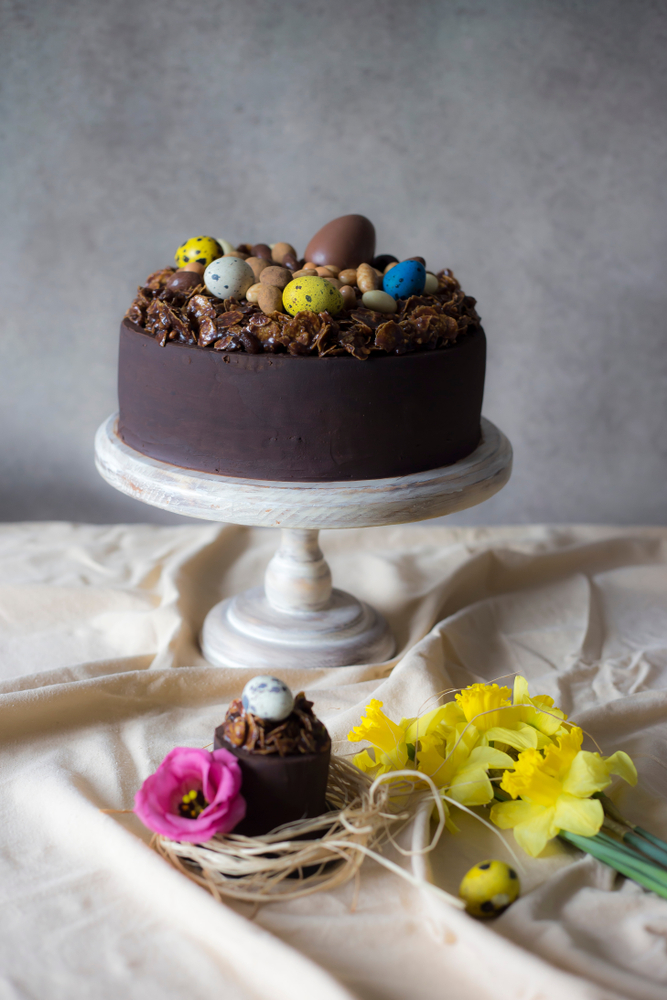 Easter cake stands to DIY
First, decide what you want for your Easter cake stand to DIY. Do you want it to be glass? Do you prefer the look of wood? Look around and get an idea of what you like before you start. Keep in mind that if you'll need glue applicable to your medium. Marine glue is great for glass and ceramics, and wood glue is best for wood cake stands.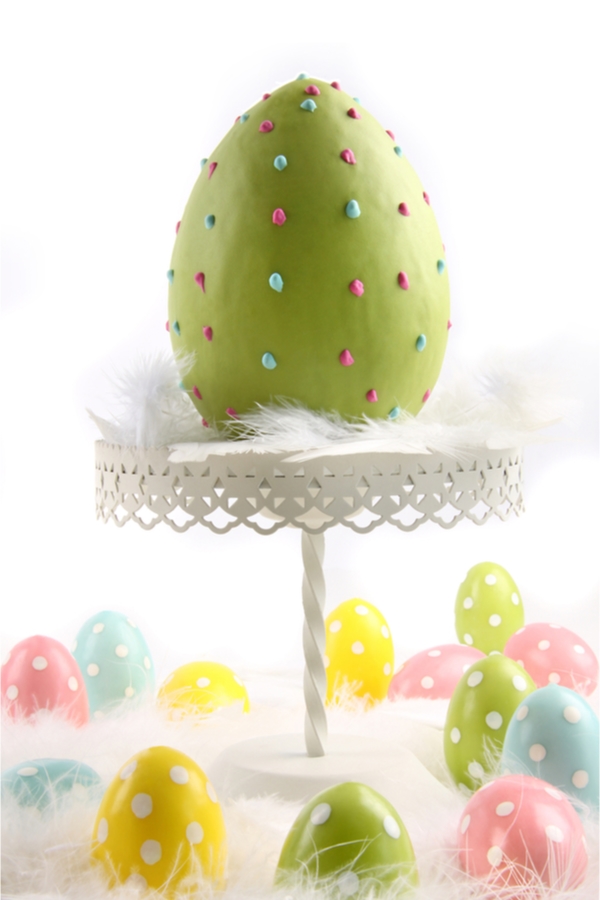 For very inexpensive Easter cakes stand to DIY, check your local Dollar Tree for Easter-themed plates you can use for the platform part of your cake stand, and a vase or candlestick for the base. All you have to do is attach the two pieces together using the marine glue. Allow the glue to dry according to manufacturer's directions before using the cake stand.
Visit Michael's for wood pieces you can use to make a lovely wood cake stand. Wood plaques come in a variety of shapes and sizes, and are perfect for the platform of your Easter cake stand. Paint or stain it according to your vision. Use wood glue to attach a wood base that is painted to match. An unfinished wood candlestick is a great option!
Have you caught the vision of Easter cake stands to DIY? Here's some adorable Easter bunny cake ideas to display on your new cake stand!