Sharpie markers are like the vegetables of the craft world—absolutely essential (or is that chocolate?). At any rate, Sharpies can be used for many awesome craft projects. Here are just a few: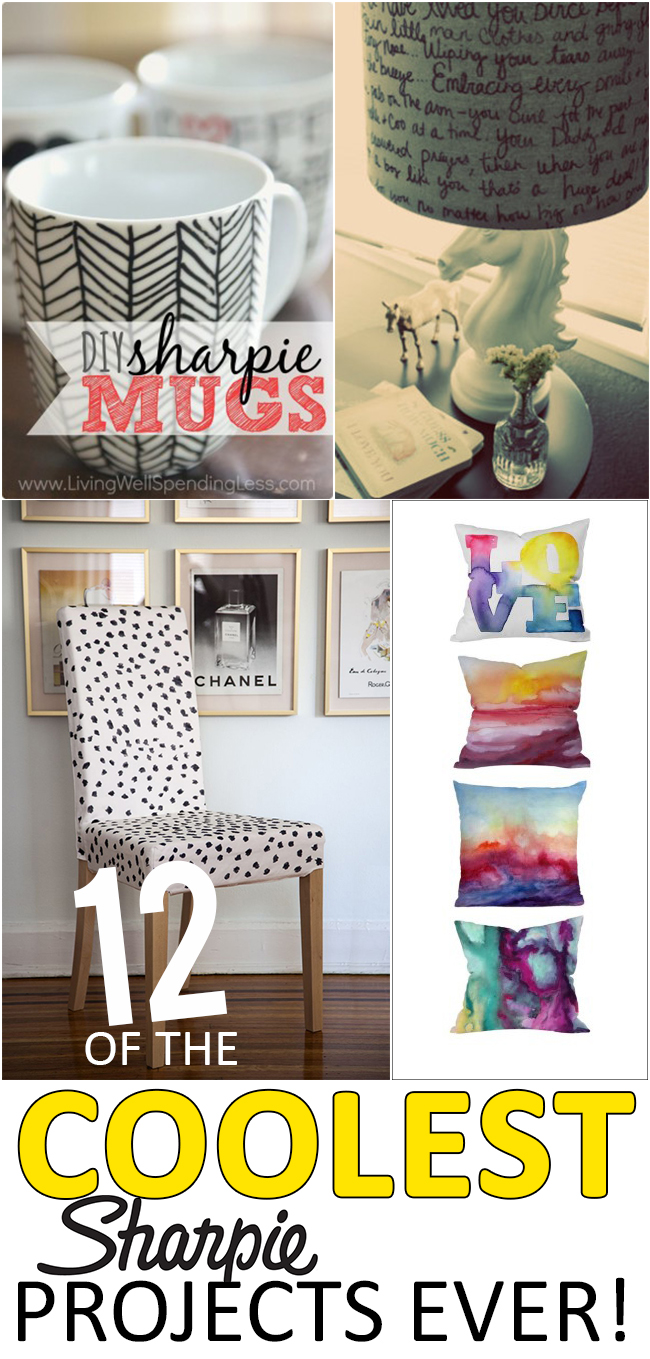 Lamp Shade
Decorate a lamp shade with Sharpie. Write a love letter like the one in this picture, or draw an image, or simply doodle! While a black Sharpie works best, if another color would go well with your room, then use it!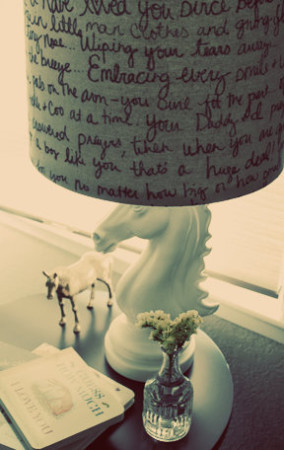 Pillow
Doodle on a plain pillow with colored Sharpies, then use rubbing alcohol to get the watercolor look. Alternatively, if you don't want to, just write on the pillow in fun and bright Sharpie colors.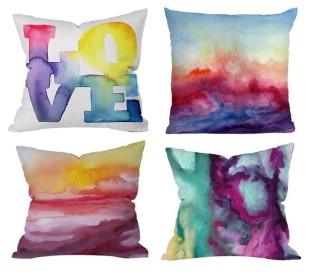 Dinnerware
Sharpie-decorated dinnerware—made super simple with the use of a stencil. You can also write words, draw cartoons, or really any design and style that you want! This was found on one of those amazing Pinterest pins that has no link:(  Anyone know where it came from?
Mugs
These Sharpie mugs make for super cute, easy, and affordable gifts! Or you could make a whole set for yourself from dollar store plain mugs! I love it!
Table
Personalize a plain table by writing your favorite quote or song lyrics in beautiful cursive. Finding Home Online featured this and I think it's so sweet:)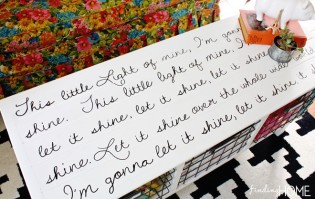 Gift Bags
Cutesy up plain gift bags with a little Sharpie doodling magic! The people you're giving the present to will love the gift as much as they do the bag!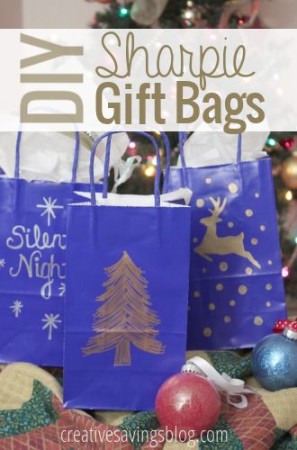 Eggs
In honor of Easter season approaching, I had to include these incredible Sharpie design eggs!  Alisa Burke featured these on her site.  How amazing are they?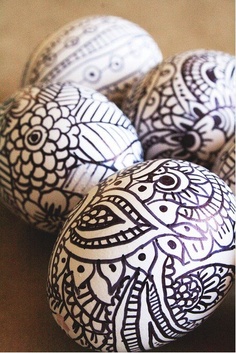 Chair
Don't just settle for boring, plain chairs; spice things up with a little Sharpie fun! You can go big with bright and fun colors, or keep it cool and subtle with the classic black Sharpie.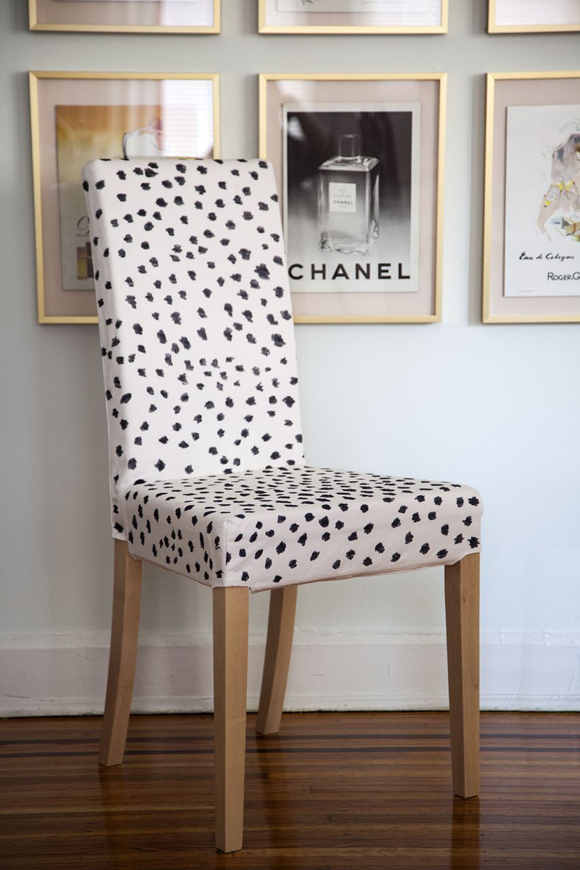 Sunglasses
With the sun coming out, so are everyone's sunglasses. Don't be like everyone else with generic, bland sunglasses. Put your creativity to work and make your very own one-of-a-kind pair of sunglasses. This is a quick and simple project that is fun and easy to do!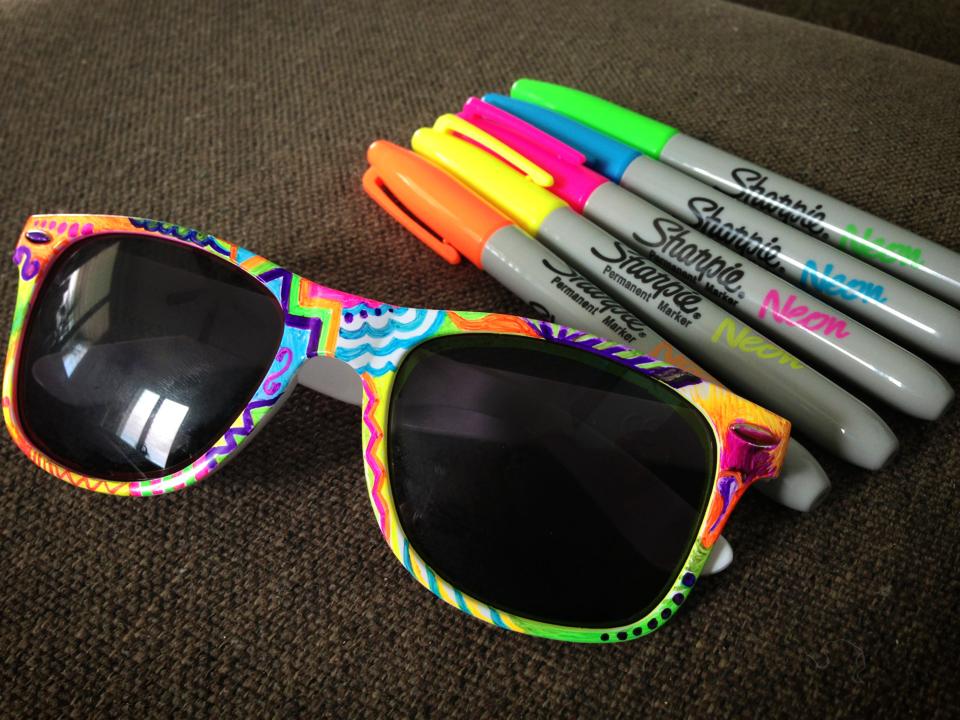 Purse
If you've got a few hours on your hand and are just bursting with artistic desire, take it to your purse! While some fabrics are hard (or impossible) to write on, other purses and bags are the perfect specimen. If you want it to last, just make sure you choose the right purse!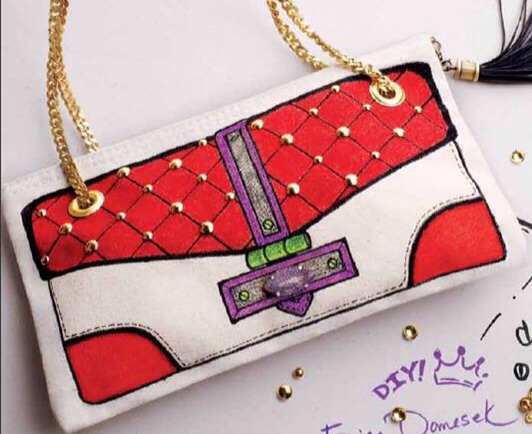 Shoes
Buy a simple pair of white shoes and go to town on them! Arm yourself with lots of Sharpie colors and sizes so your design can be unique, creative, and exquisite! If you love it, you can even make numerous pairs!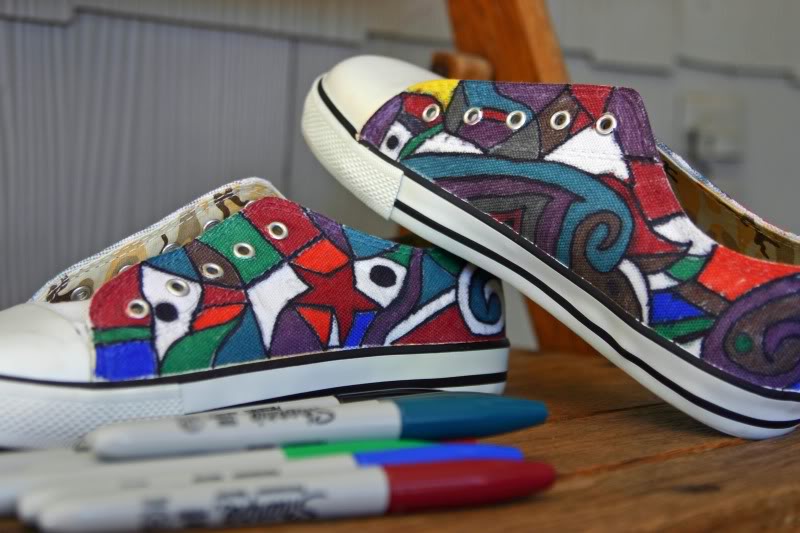 Twisty Ties
If you have the perfect gift, but are missing just that ONE little piece, considering decorating your own! Normal twisty ties are boring and bland, so spice them up with some fun Sharpie designs to "tie" your whole decoration or gift together!