My bathroom is a mess, plain and simple. Toothpaste (lid not fitting tight and a little crusty), toothbrushes, flossers (possibly one that is used-don't judge.), comb, a few rubber bands, fingernail clippers, hair products, etc.  ALL THROWN INTO 3 DRAWERS WITH NO METHOD TO MY MADNESS.  I realize this isn't "the way" to do it, but I needed help.  Here are some really great ideas that will help me through my bathroom organizational rehab, in which I have admitted myself to.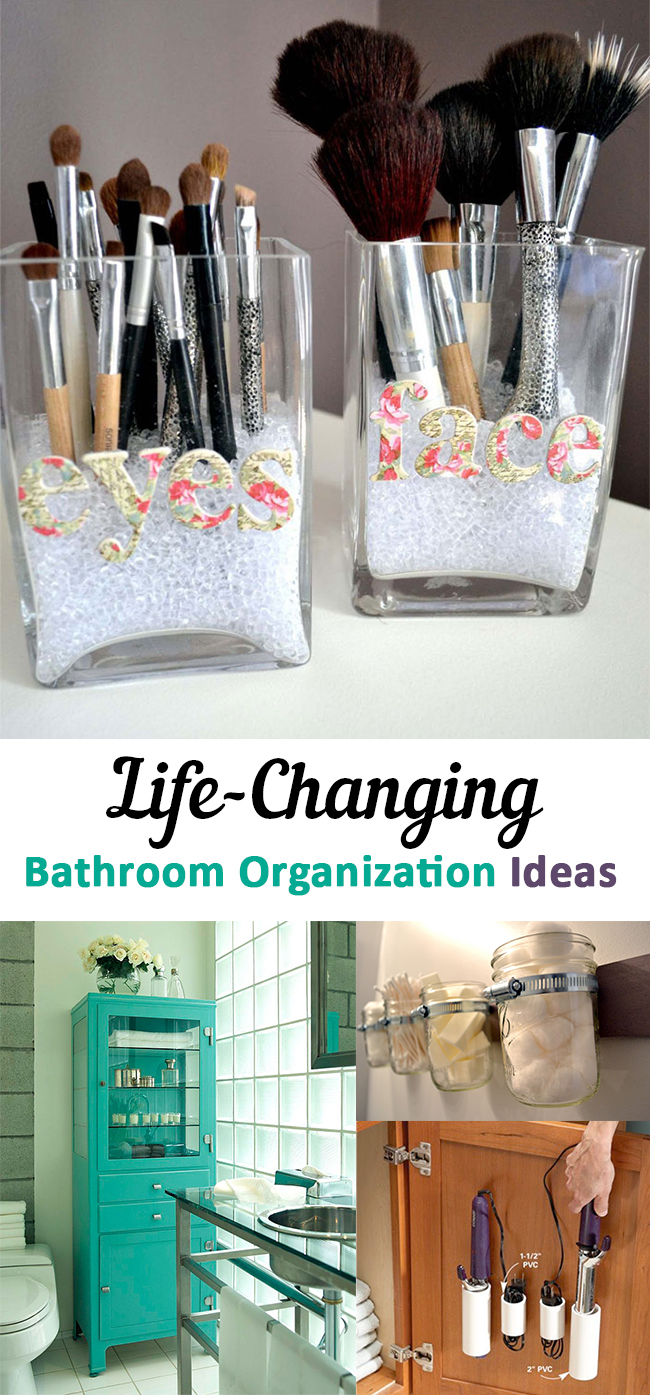 Jars
Grab lots of jars and use them to organize things! Simply designate one jar for each item (such as toothbrushes, floss, combs, etc.) and put them on a shelf in the bathroom. This is a simply way to organize without much time or effort at all!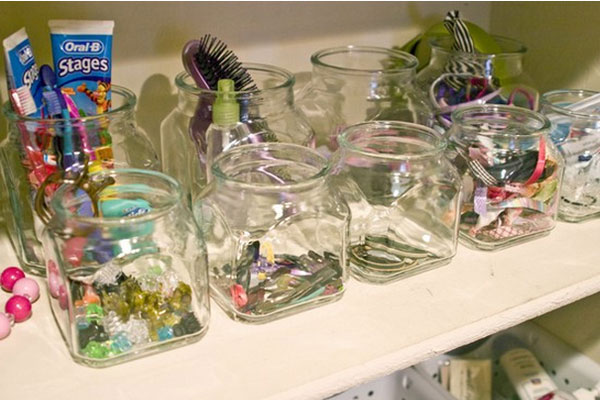 Baskets
If you have a lot of storage space below your sink but don't have drawers to organize, then buy some baskets and use those! Decorate the baskets with lace or whatever other material you want to make them look awesome!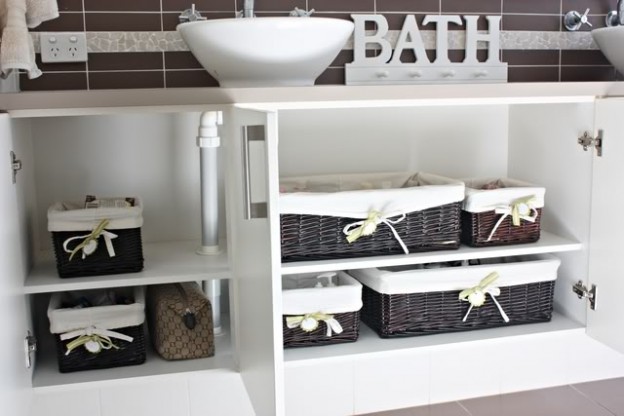 Apothecary Jars
Not only are these a great way to store bathroom items, but they are awesome decorations! Use the extra jars to store things like plants or flowers to add style and personality to your bathroom!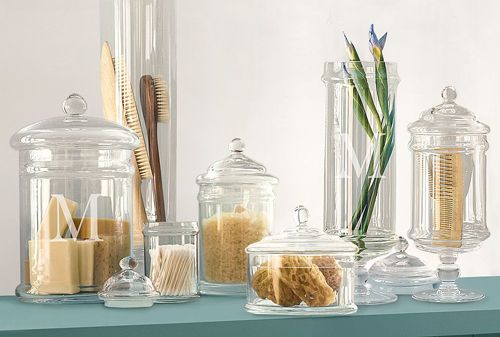 Hanging Jars
If you don't have much counter space or storage space, then simply screw a wooden panel into the wall and attach mason jars to it! Use the jars to store anything from cotton swabs to toothbrushes! This design keeps the clutter off the counter and forces you to be organized!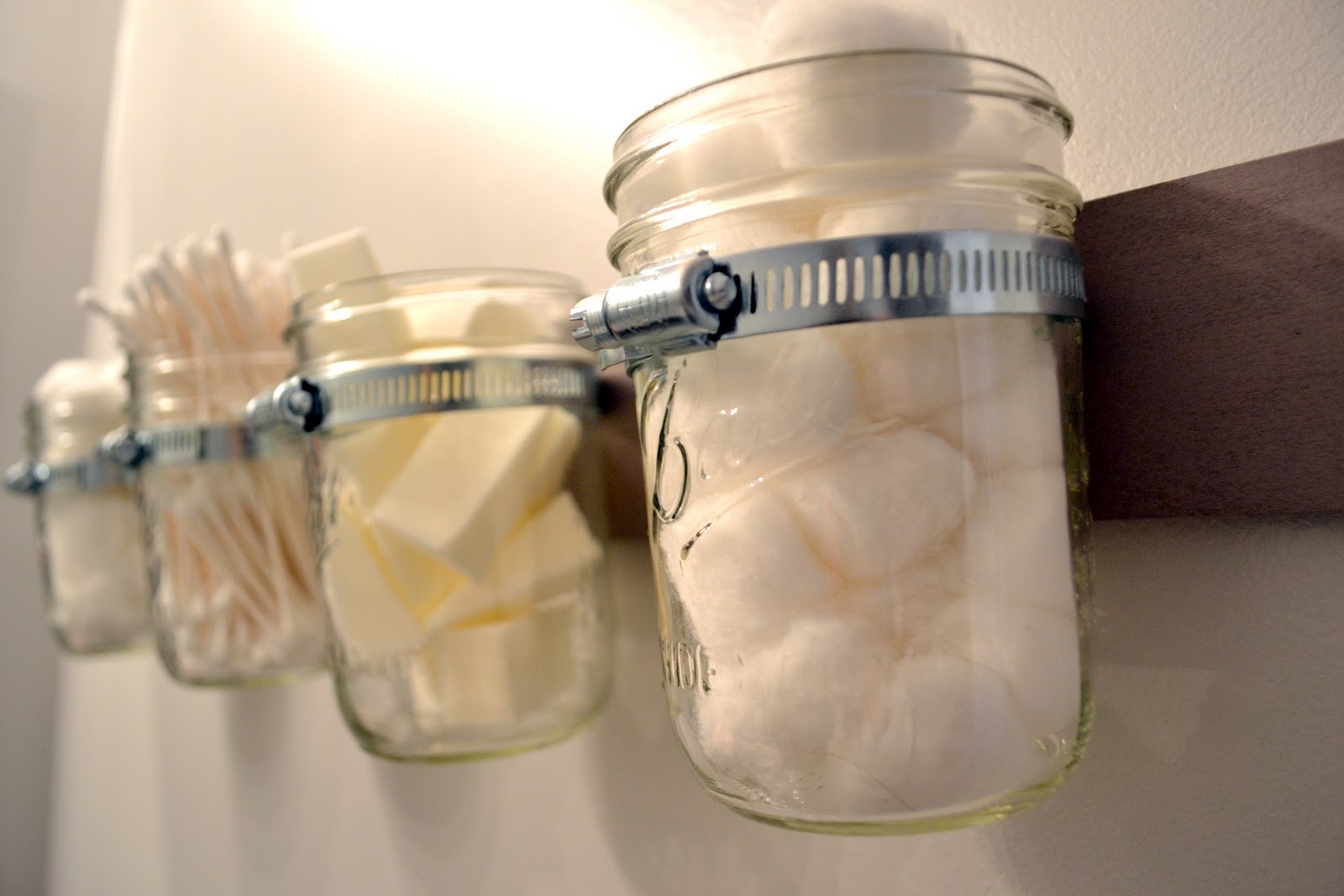 Curling Iron Organizer
If you hate dangling cords and curling irons taking over your counter space, then give this a shot! Simply cut up pieces of PVC pipe and attach them to the inside of the bathroom drawers. Use one to hold the curling iron and the other to hold the cord!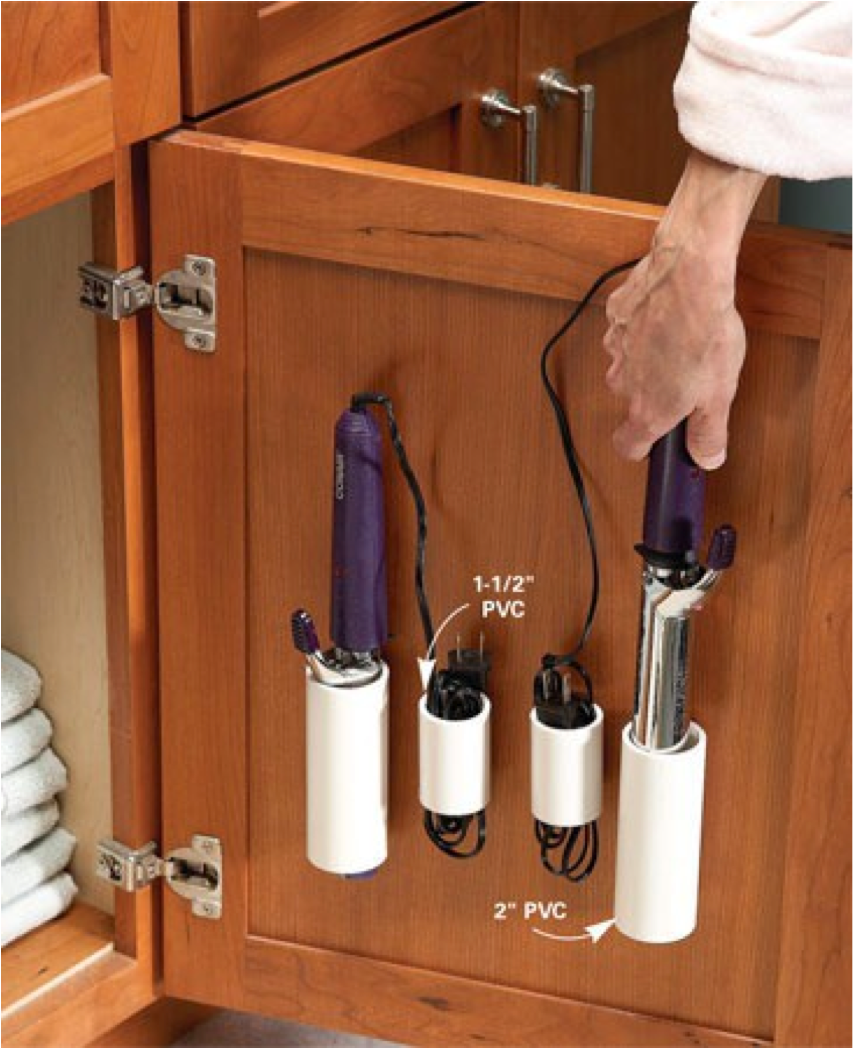 Cabinet Shelves
If you really want to utilize the inside of your cabinets, then install a shelf system! It works great for storing lotions, toothpaste, and even hand towels. The best part is you can decorate and color the shelves however you want to match the rest of your bathroom!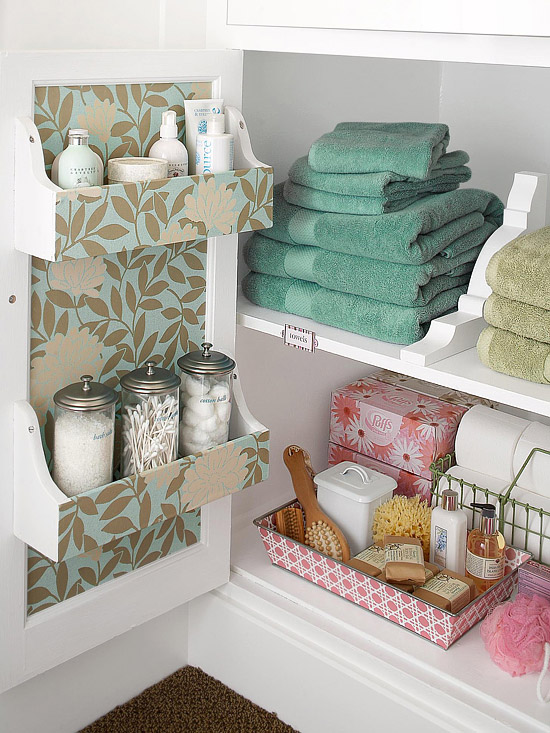 Make Up
Tired of your make up and brushes being strewn all over the place? Don't worry about having to find missing brushes again! Use this beautiful organization tip to both keep things in the proper place and decorate the bathroom counter!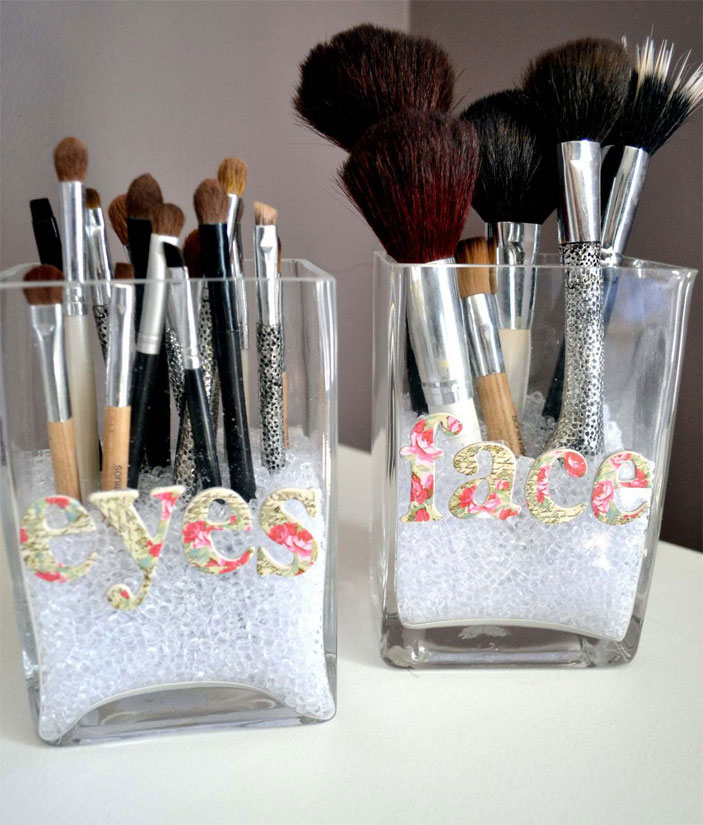 Toiletry Stand
If you have enough space in your bathroom, then consider building a toiletry stand! This beautiful organization tool not only keeps things where they need to be but also adds style and color to the bathroom! Paint the stand whatever goes best with your bathroom!