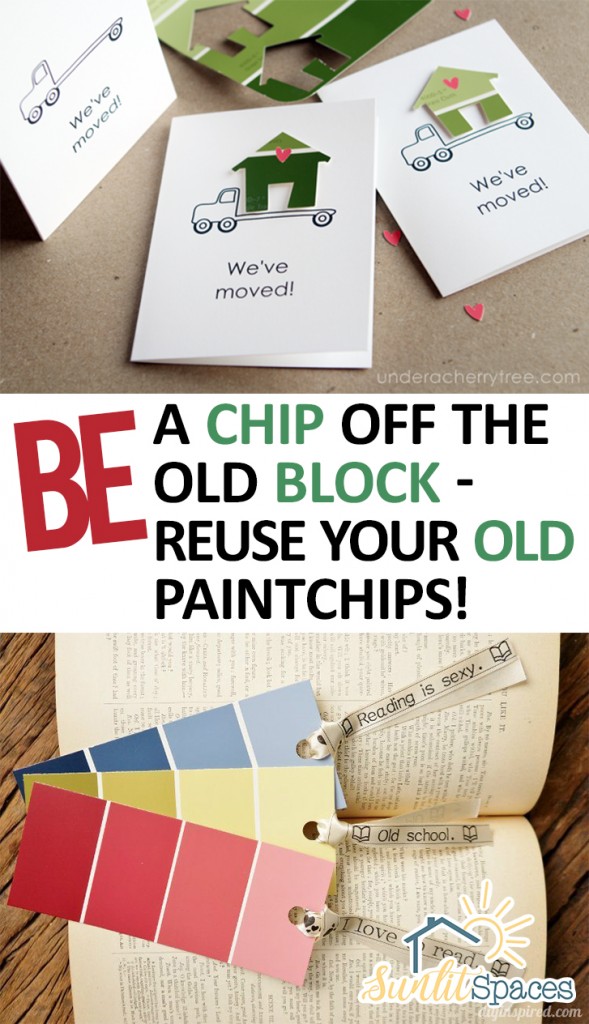 Paint chips come in handy when you are trying to decide what color to paint that home office, or which color looks best on your front door, but what do you do with that stack you're hoarding after you've decided? There are some creative ways to use those paint chips–read on to see some ideas of just what you can do with them.
Use a circle punch in varying sizes to cut circles out of those paint chips, and then turn them into a cute pair of earrings. The best part is, they're so light they won't weigh down your ear lobes and look ridiculous.
Wall Art
I think it makes perfect sense to turn those paint chips into colorful wall art. Over at A Beautiful Mess, see how to make some beautiful art that you'll love showing off.
Handmade Cards
See Under a Cherry Tree blog for ideas on using those old paint chips to make lovely handmade cards. I think this is a genius idea!
Table Runner
I love this idea of a DIY table runner made out of paint chips. Beautiful and so creative!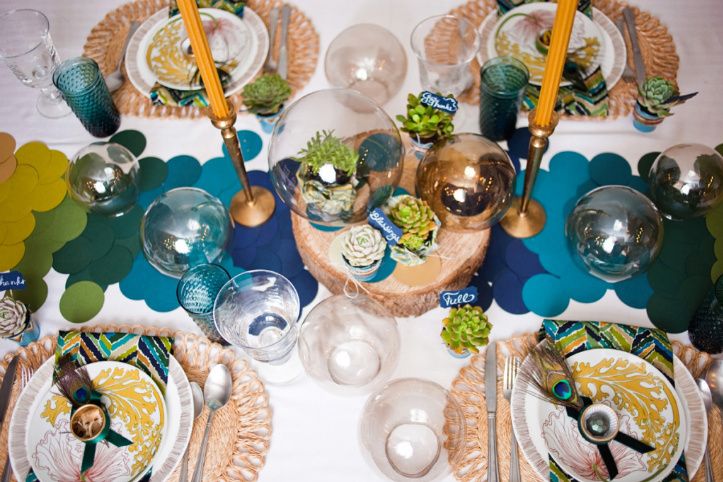 Banner
Paint chips are the perfect medium for a DIY banner. This one was cut with an egg-shaped paper punch and is just what you need for your Easter décor.
Bookmarks
This one falls under the category of "Why didn't I think of that?!" See DIY Inspired for ideas.
Coasters
Cover some tiles with those old paint chips and magical Mod Podge, and you've got some unique coasters that your friends don't have.
Wreath
This is one project I want to do! Style at Home shows you how to create your own paint chip wreath. Love it!