I love my entryway and I am wanting so bad to get a new entryway table to decorate.  Here are some really great ideas of ways to decorate your entryway.

Decorative Wall
Look how simple!  This decorative white wall is gorgeous.  It was really exquisite to walk into.  I can't really get over how pretty it is and how simple.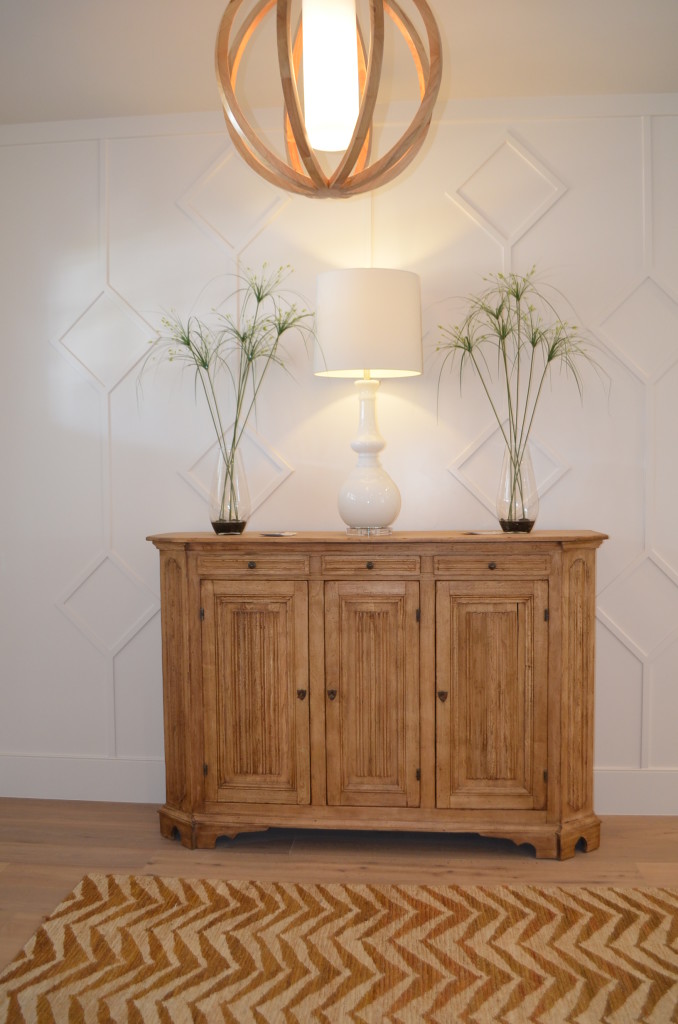 Bench Seat
This is so cute!  I love the bench seat.  I especially like this for a back entry or a mud room area. Add a clock or a wall hanging to add dimension, color, and style to the room as well.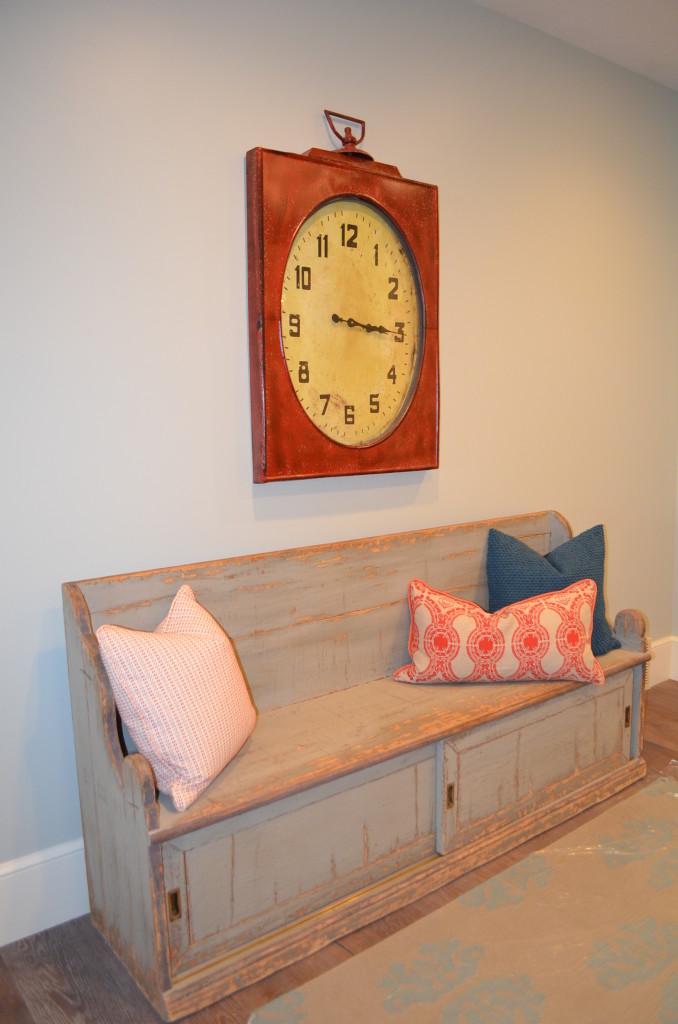 Open Staircase
I really love this open staircase.  I usually don't prefer to see a staircase from the entryway, but what they have done with this one is exquisite.  I love the entryway bench and decor and the gallery wall of frames up the stairs is so well done.  What do you think?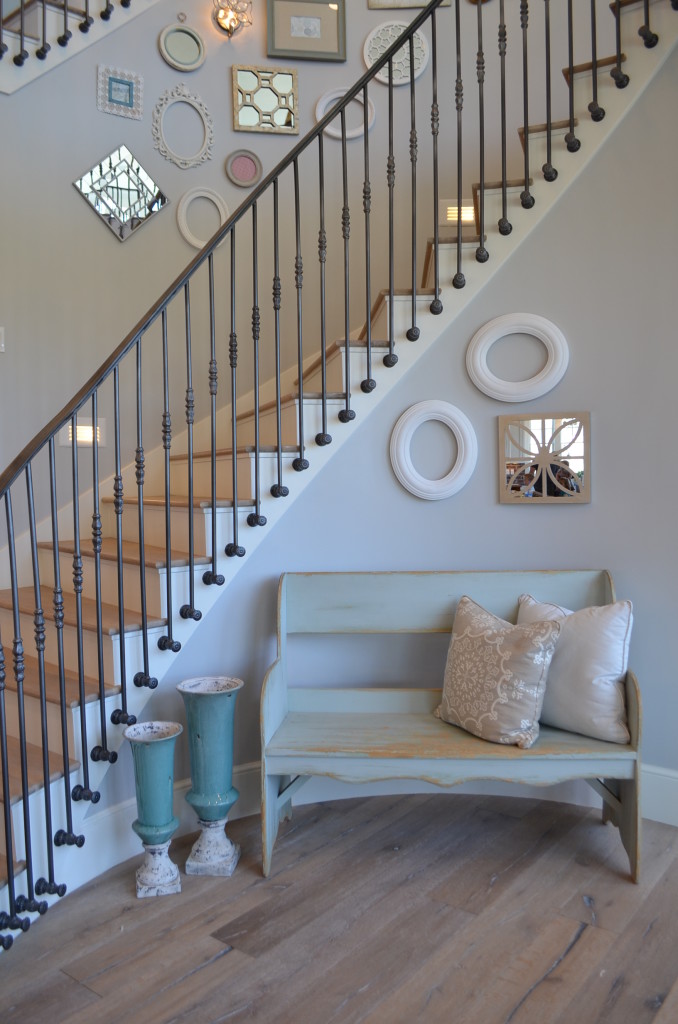 Recessed Wall
And this.  How lovely is this.  I love the idea of recessing the wall for the picture to hang.  And as always, I love wainscoting and carpentry work on white walls.  It's the details.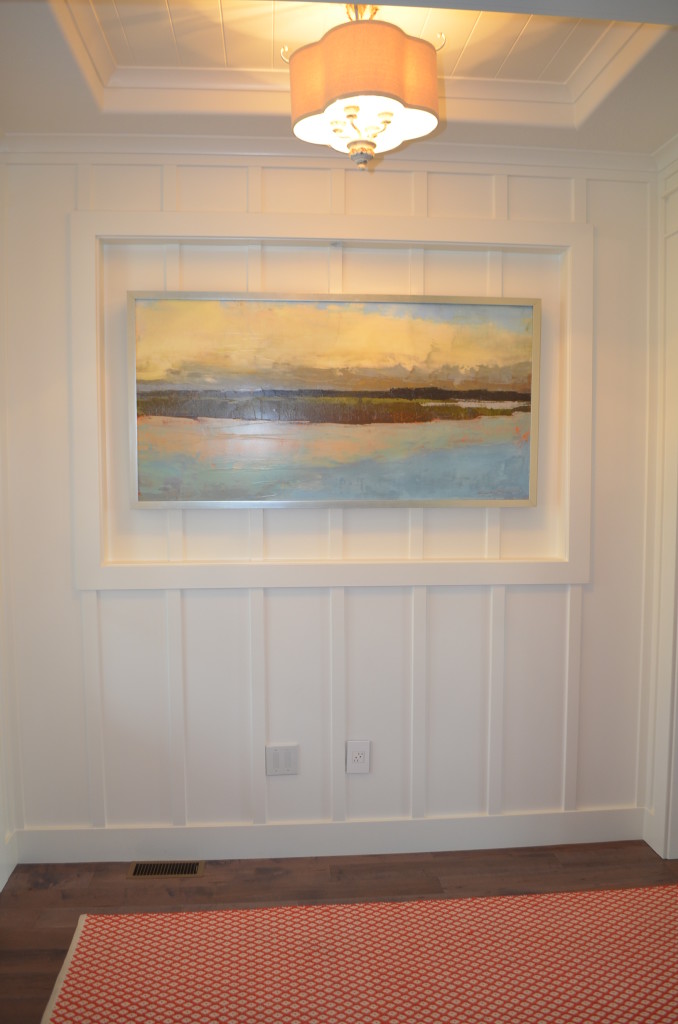 Tables
Hope you have loved these beautiful entryway table ideas:) You can add one that's made of wood, metal, or whatever other material will look great in your entryway.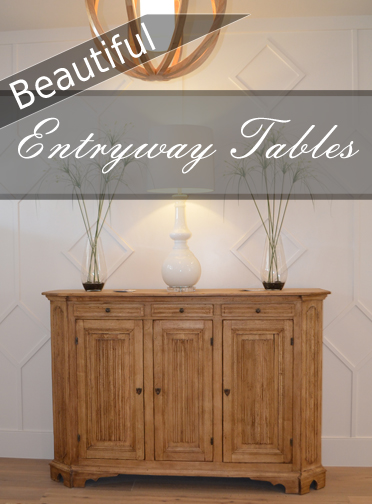 Paint Job
Brighten up the whole entryway with a new and exciting paint job! Choose a fun and light color that goes well with the rest of your house, furniture, and decorations.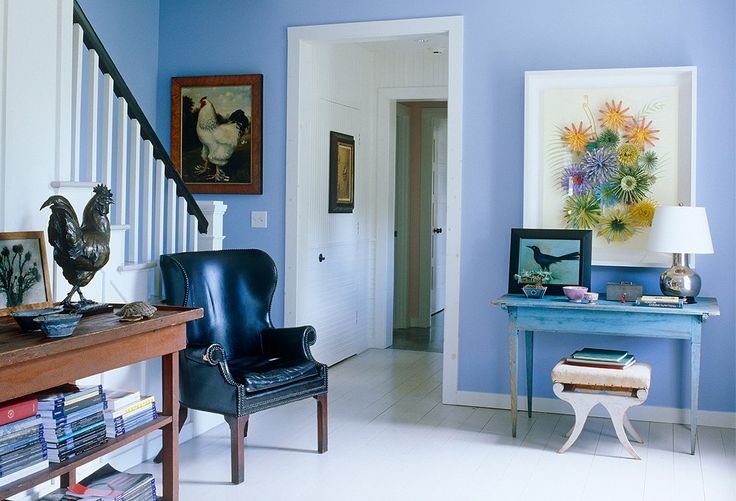 Rug
An incredibly simple way to make your entryway warmer is by adding a rug. It requires minimal work on your part and adds a splash of color and texture.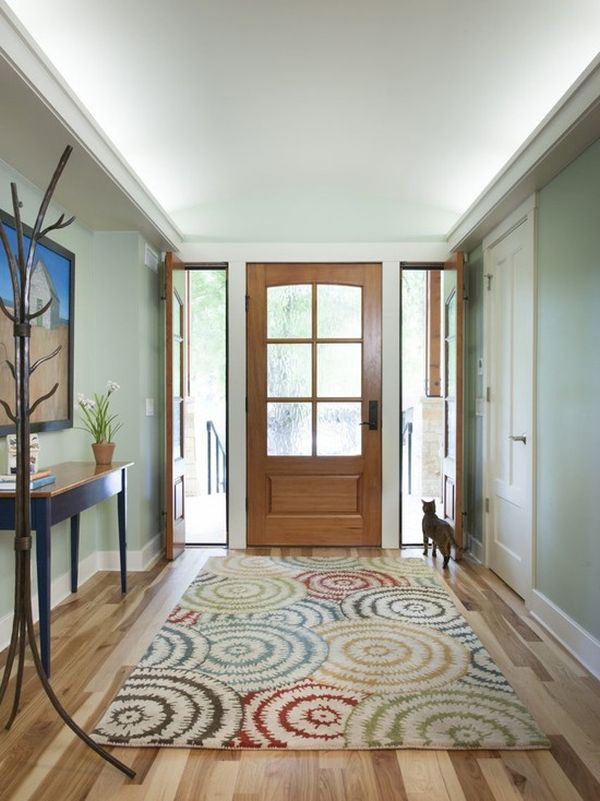 Wall Art
Catch your guests' eye every time with an awesome set of wall art right by the entrance! You can have a combination of words and pictures, or whatever you think will look best!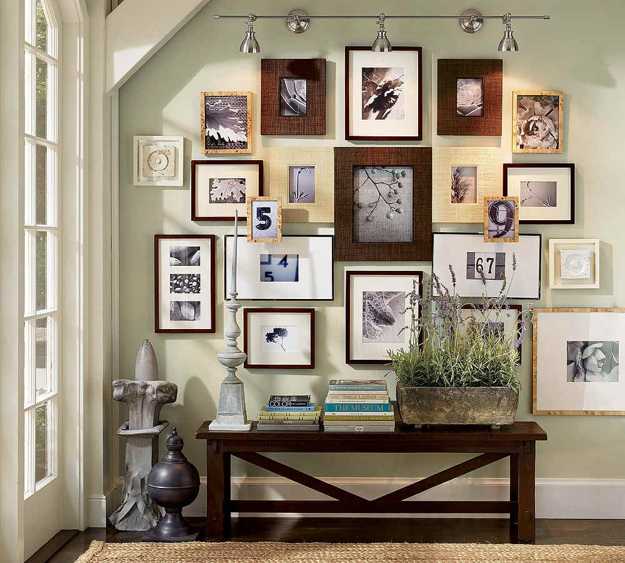 Mirror
You can either add one big mirror to a wall of your entryway, or a bunch of small ones. Just choose the idea that you think will look best in your home, and go for it! Mirrors make the entryway brighter and also make it seem bigger, as well!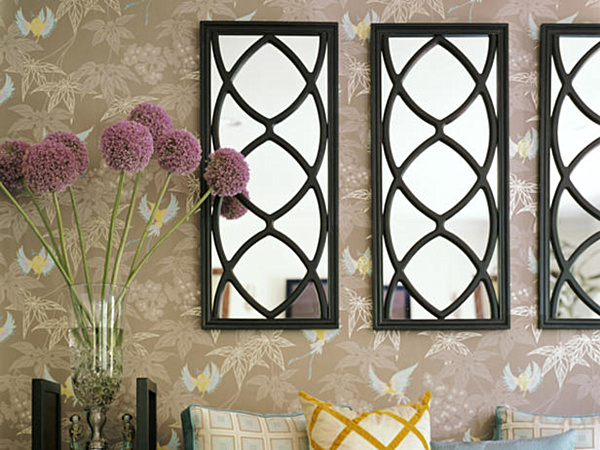 Stair Risers
If you have stairs right by the entryway, things can seem cramped and dark at times. However, a great way to fix this is by painting the stair risers fun colors to brighten things up! You can paint each riser a different color or just use one kind of paint.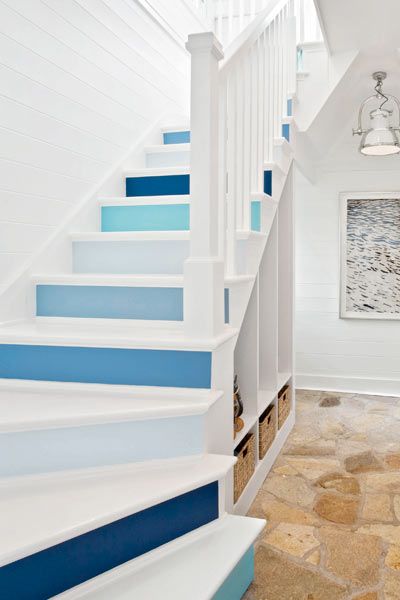 Lights
You can literally brighten up your entryway by adding a light fixture! Depending on your home's style and theme, you can add a chandelier, modern light fixture, or anything else you feel would best fit.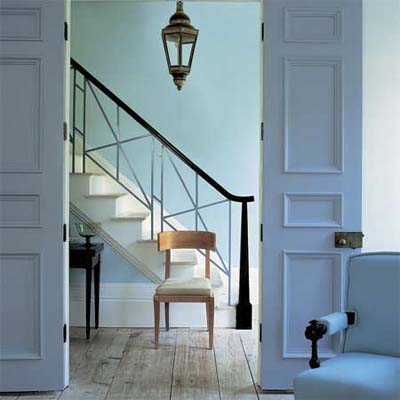 Organizer
The house that is organized is happy. Make your entryway warmer by adding an organization system to keep things in their place. This will keep boots, coats, and backpacks in their place so that, when people come over, the first thing they see isn't a huge mess.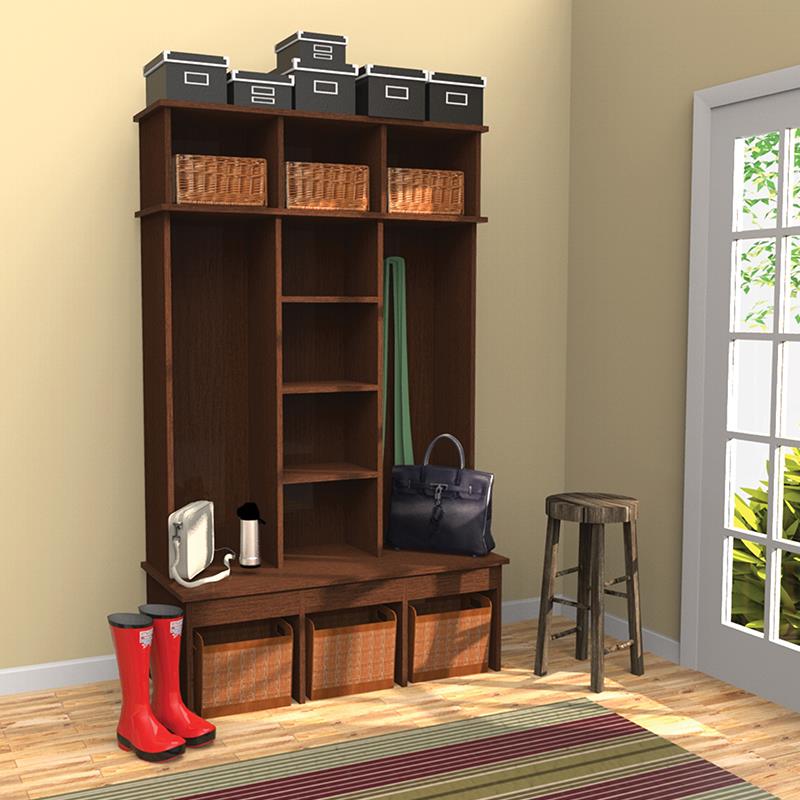 Family Photos
Nothing's better than coming home after a long day of work and opening the door to be greeted by a bunch of smiling pictures of the people you love most! Decorate the wall with family photos that will brighten your day every time you see them.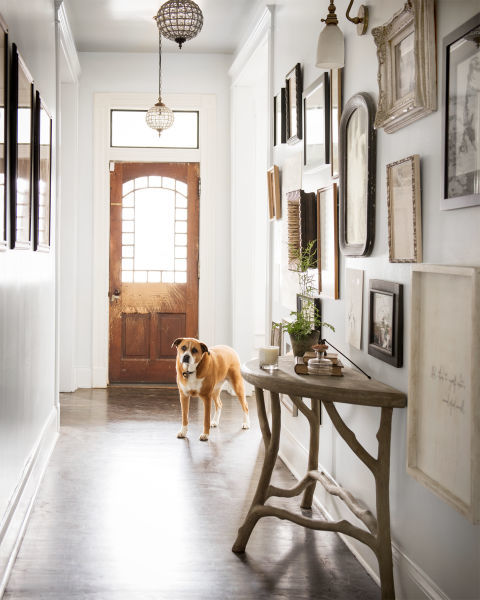 Linoleum
You can just get rid of the wood or carpet entryway and put down some awesome looking linoleum! Use a bold and fun pattern to really warm up your whole entryway!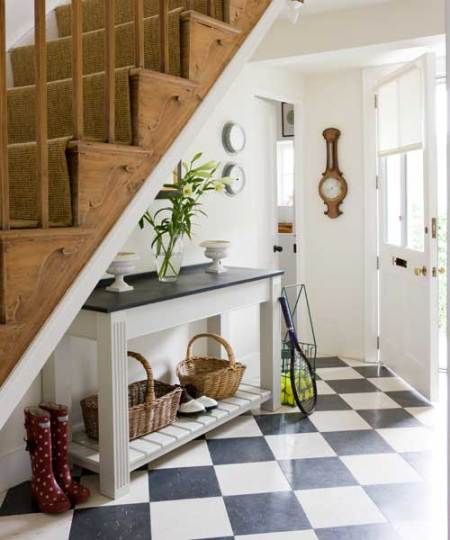 Hooks
This is a great space saving idea that will give you tons more storage without taking up lots of room in the entryway. Just hang hooks on the walls and, voila, you have a place to keep all your coats, bags, backpacks, etc.