There's nothing quite so eye-catching in home décor trends as ceramic pottery. The unique beauty of kiln-dried pottery is really quite unmatched. Today we're talking about ceramic pottery. First off, what is it? And what are the décor trends that are "kiln it"? You're really in for some fun surprises!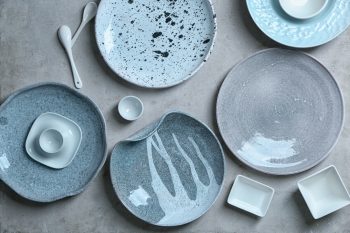 Whether you buy ceramic pottery or try your hand at creating your own, there is no end to the unique looks you can come up with. There's a reason why ceramic pottery is a hot trend in home décor! No two pieces are ever going to be exactly the same. If you like the idea of owning something so unique, you're not alone.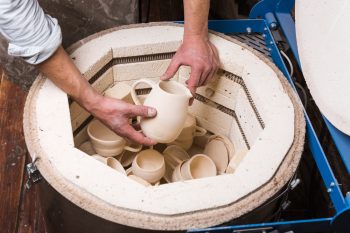 What is Pottery? 
Pottery and ceramics have been part of human life for literally thousands of years. Ceramics are the pottery and vessels that are permanently changed through heat. It is most often made from clay. Clay is one of those substances that is permanently changed by heat. Once the clay is kiln-dried it is actually known as ceramic, and it will never break down. Without the application of heat, clay breaks down easily when it comes into contact with water.
Glazes that are applied to pottery before firing are also considered ceramic materials because heat permanently changes them.
Modern pottery is either produced in factories or individually produced by artisans in small studios.
Ceramic Pottery Décor Trends
The thing about ceramics is that they can always find a spot in any room of your home. They may fill a practical use or a purely decorative one, but they never fall out of style. Here are the main trends to watch for:
Terracotta is for those who love a raw, unglazed look to their pottery and décor. It has a natural warm color that many people find appealing. Since terracotta is porous, it is great for housing plants that need to breathe.
Glazed ceramic pots are watertight and can be used in lots of decor. Try them as a vase for cut flowers.
Ceramic plates and dishes are beautiful for your table. I love the Indigo Organic Reactive available at World Market!
Ceramic pottery is something that is well worth the investment, so take your time and discover pieces that you really love.