Although an accent wall in an eye-catching color can be fun, today we're leaning towards color poppin' home decor ideas that are more subdued. One of the fun new trends in home decor is styling your home with a neutral base, and then adding pops of color throughout the room to liven things up just a little. When the eye is tired of color, the neutral base provides a spot for it to rest. Want to see what I mean? Come along for a color poppin' ride!
Color poppin' home decor ideas
What is your favorite neutral? A clean white? A warm greige? The good news is that it doesn't matter! Start with your favorite neutral color for the walls and floors of your room. You could choose a bright white for the walls and a light wood for your floors, or a soft gray wall with a neutral carpet on the floor. Once you have a neutral palette for the base of the room, you are ready to add those pops of color that enliven the room.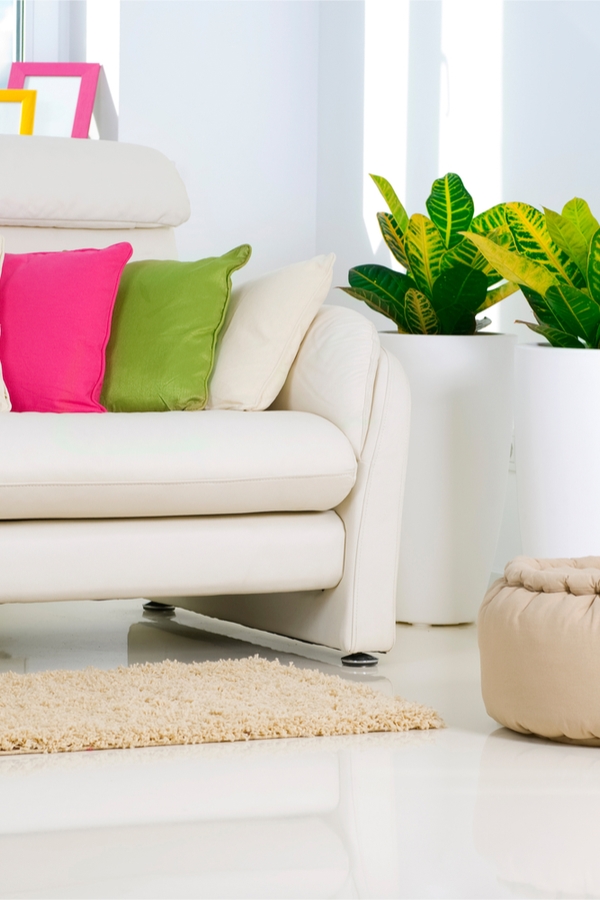 Unexpected pops of color
This living room is neutral but unexpected pops of color draw the eye around the room. The decorator chose bright green and fuchsia to liven things up, and then used them in the throw pillows and picture frames. Even the houseplant gets in on the fun with its bright Chartreuse leaves.
Area rugs
One of the fun ways to add pops of color to your living room is to use an area rug. An area rug in a bright color scheme works over wood floors, tile, or carpeting. It's a fabulous way to designate smaller areas within the room as well. Don't be afraid to use an area rug that really pops! If you get tired of it, it's easy to switch out.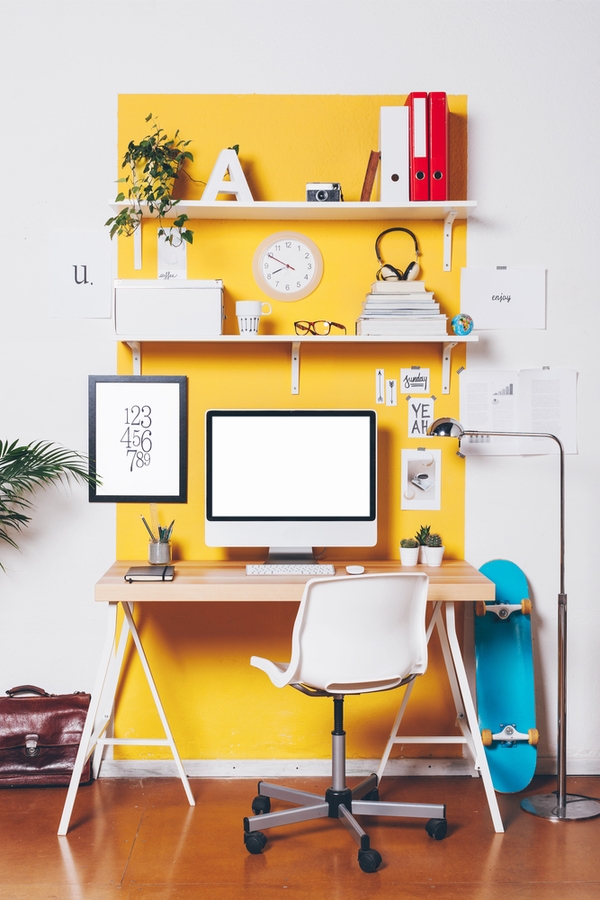 Color stripes
Rather than paint an entire accent wall in a bright color, add a smaller pop of color. This yellow stripe on the wall adds some fun to an otherwise boring home office space. Doesn't it make the prospect of sitting down to work or study a lot more inviting?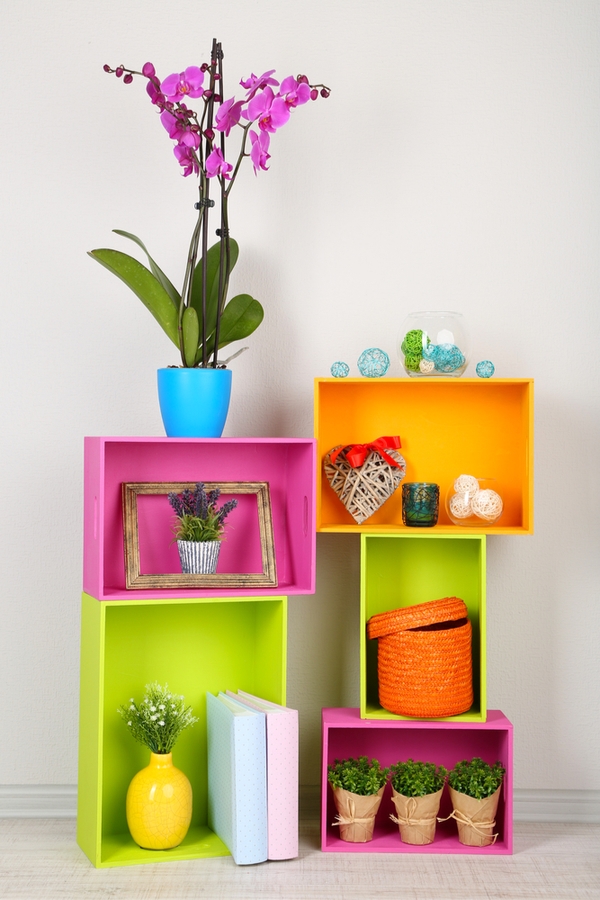 Accessories
Try painting accessories for color poppin' home decor ideas. Wood crates painted in fun shades and used for book shelves make a great DIY home decor project. Baskets, flower pots and other small knickknacks are more accessories that easily add pops of color to a space. Even the orchid provides another shot of fuchsia!
Try boosting the charm at home with color poppin' home decor ideas that are simple and fun. For more home decor ideas you can use, see home decor styles that don't go out of style!