I have resisted getting back into the wallpaper thing because I get bored pretty quickly and I just picture myself tearing down wallpaper with a spray bottle and sponge every 6 months.  But I walked through a few homes in a local "Parade of Homes" that had wallpaper done so tastefully that I got excited about it.   Here are some really superb wallpaper designs. There are also some great DIY wallpaper projects if you're itching for some fun craft ideas!

Wallpapered Bowls
Believe it or not, you can use wallpaper to spruce and spice up your bowls! And it's not nearly as difficult as it sounds! This is great if you have functioning bowls but that have unsightly scratches and dents.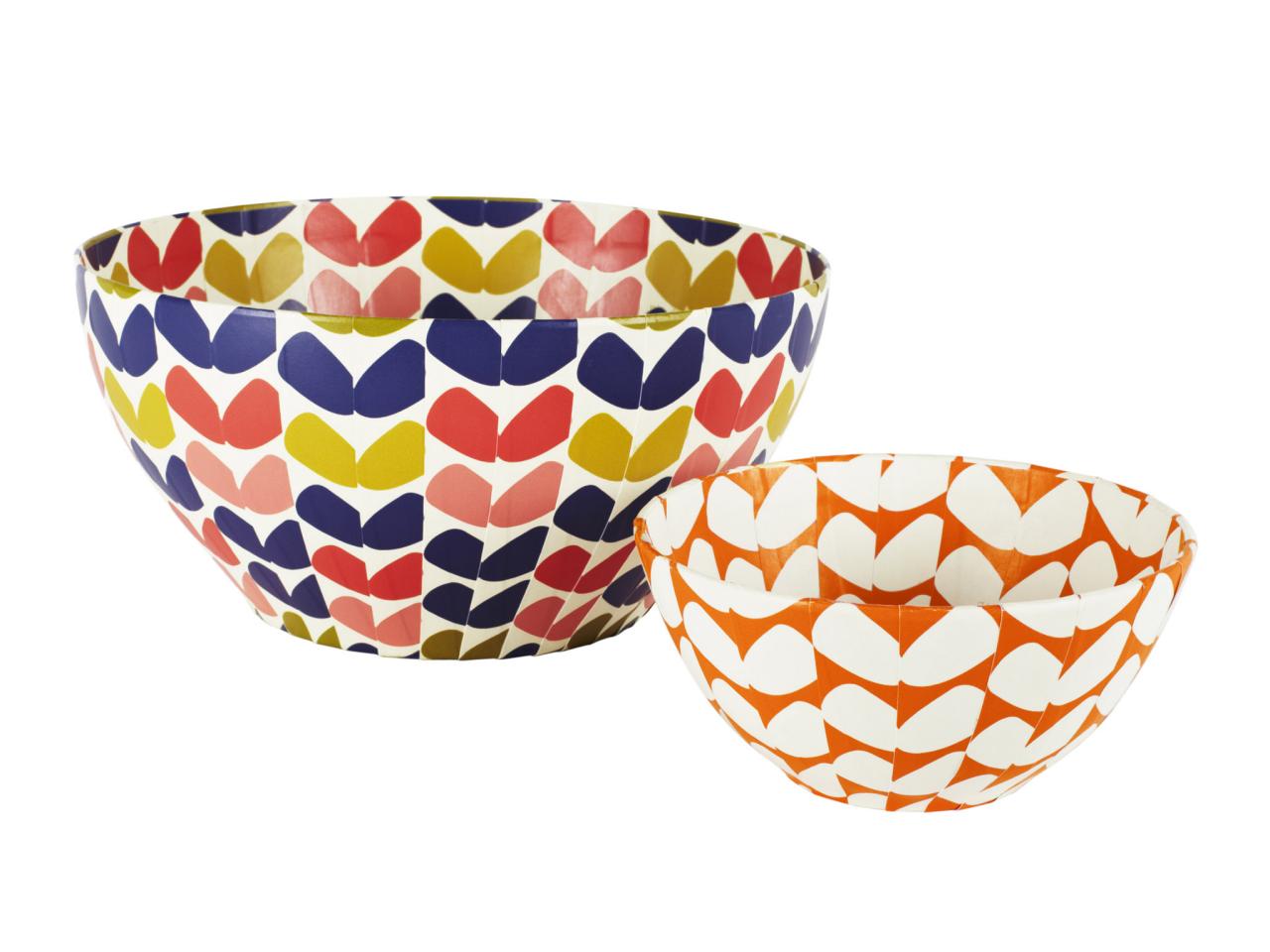 Wallpaper and Wood
First, there is this room.  Office, living room, I am not sure.  But I AM sure that I adore this wall.  Wallpaper, wood planks, mirrors and all.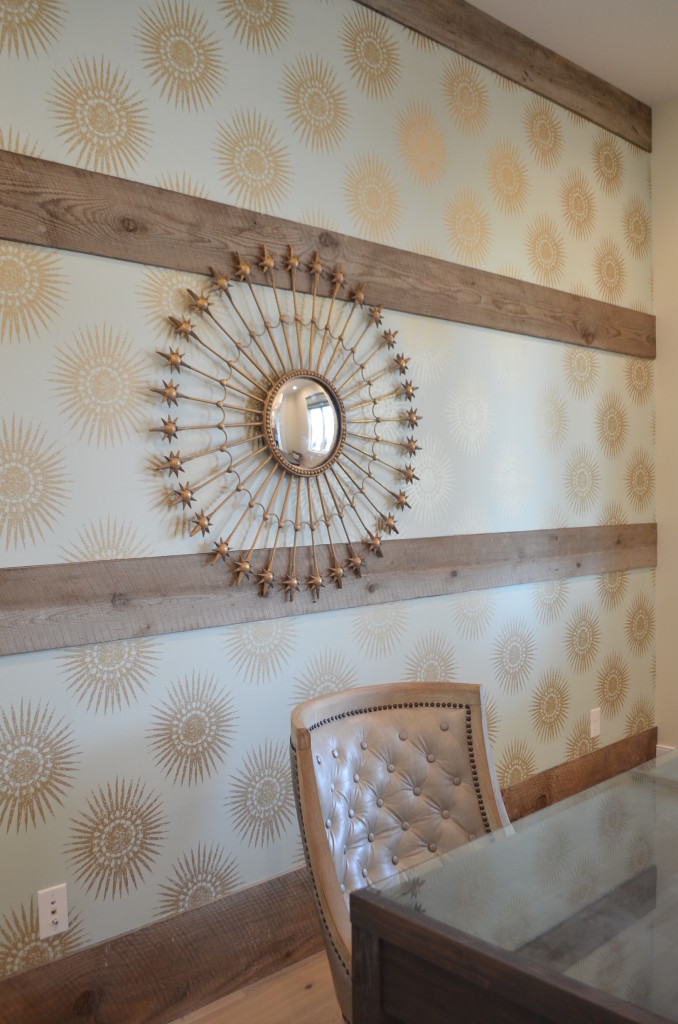 Decorate Furniture
Painting isn't the only way you can bring an old piece of furniture back to life. Use some fun and beautiful wallpaper designs to make a dresser, trunk, or cabinet look great once again!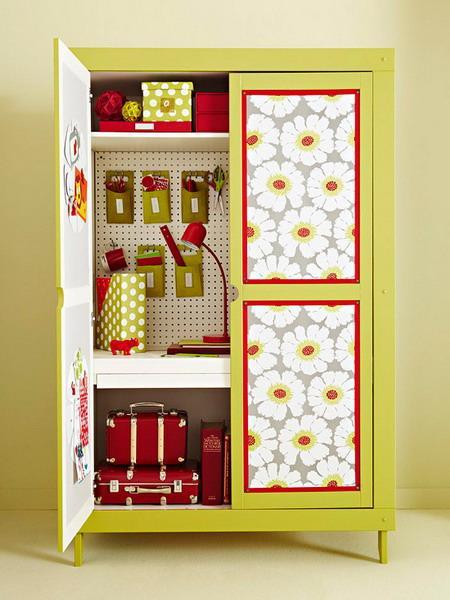 Stripes
This craft room is fabulous.  Vertical stripes of different colored/themed wallpaper.  All the way around.  I don't know how, but they pulled it off beautifully.  A bit busy, but it works.  What do you think?!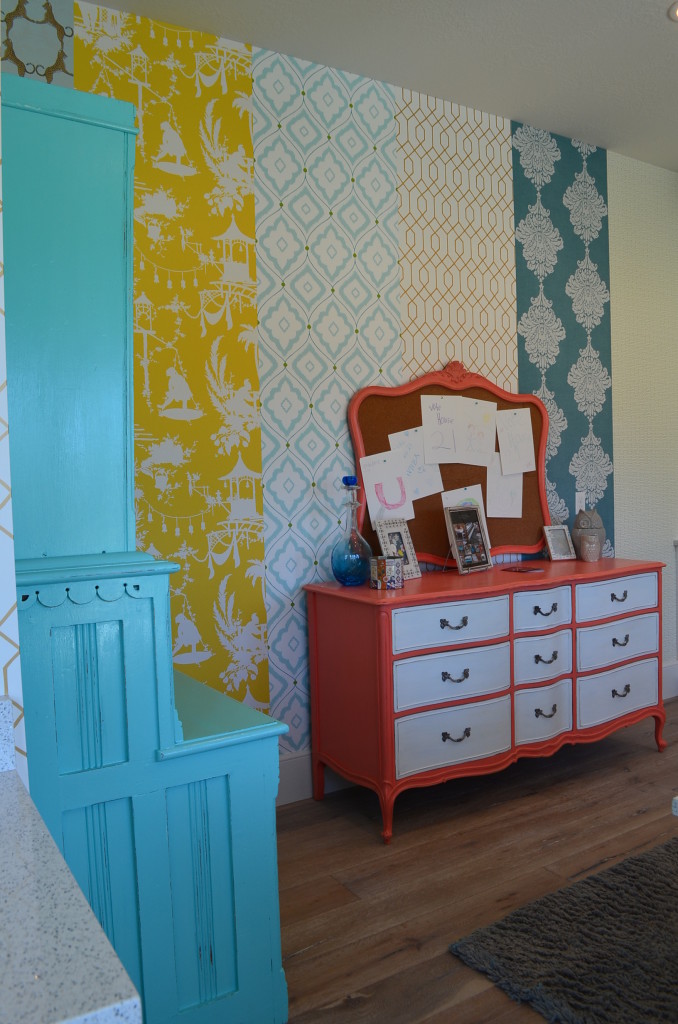 Line Trays
You can use small sections of wallpaper to line any trays that may have a beat up or just boring bottom. You can use this for serving trays, silverware trays, or even the inside of cabinet drawers!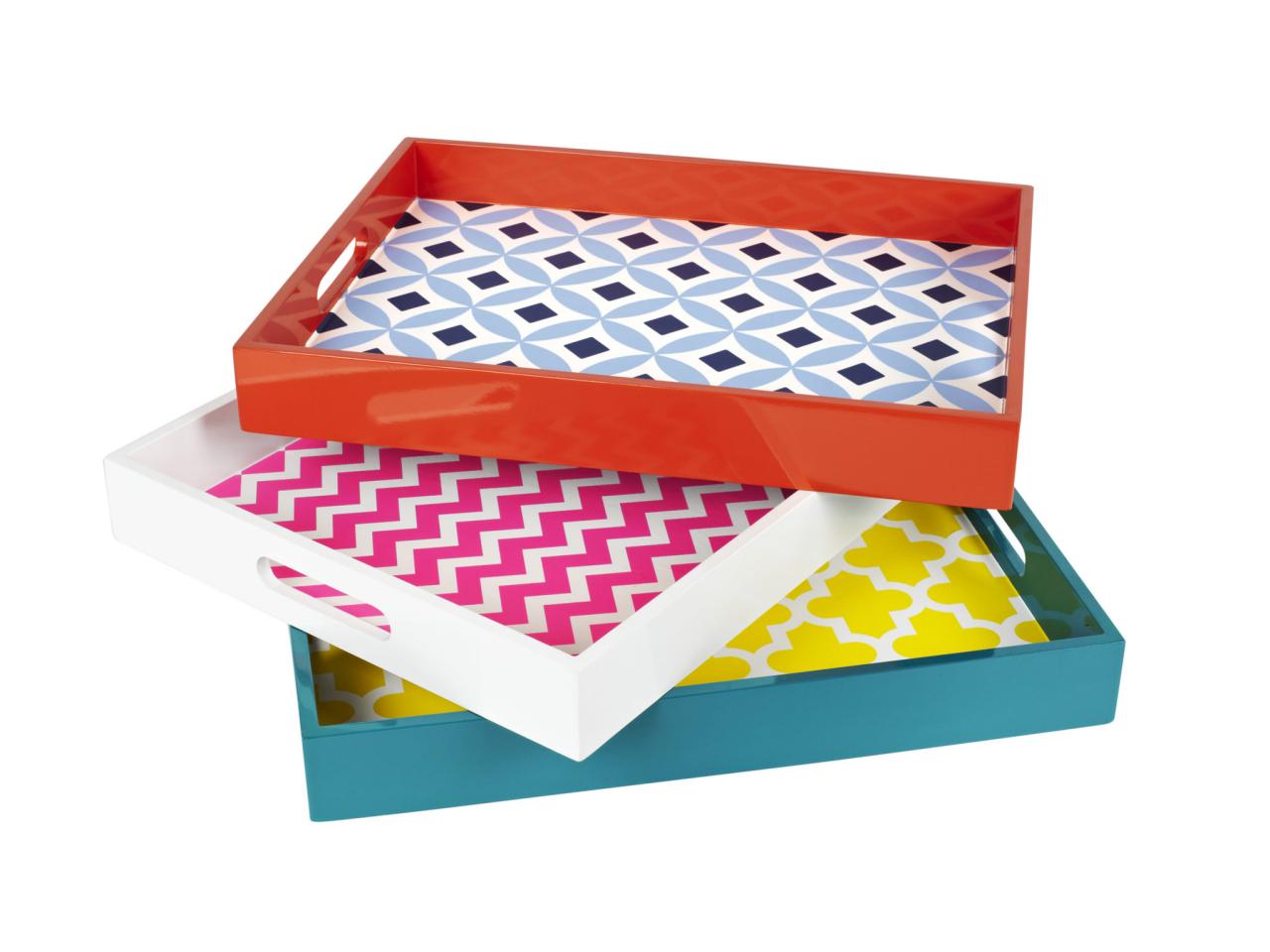 Weathered Metal
This is the most amazing wallpaper!  It looks JUST like weathered metal.  I had to feel it to be sure it wasn't actual plates of metal.  This is so great for a boys room or any room with an industrial flare.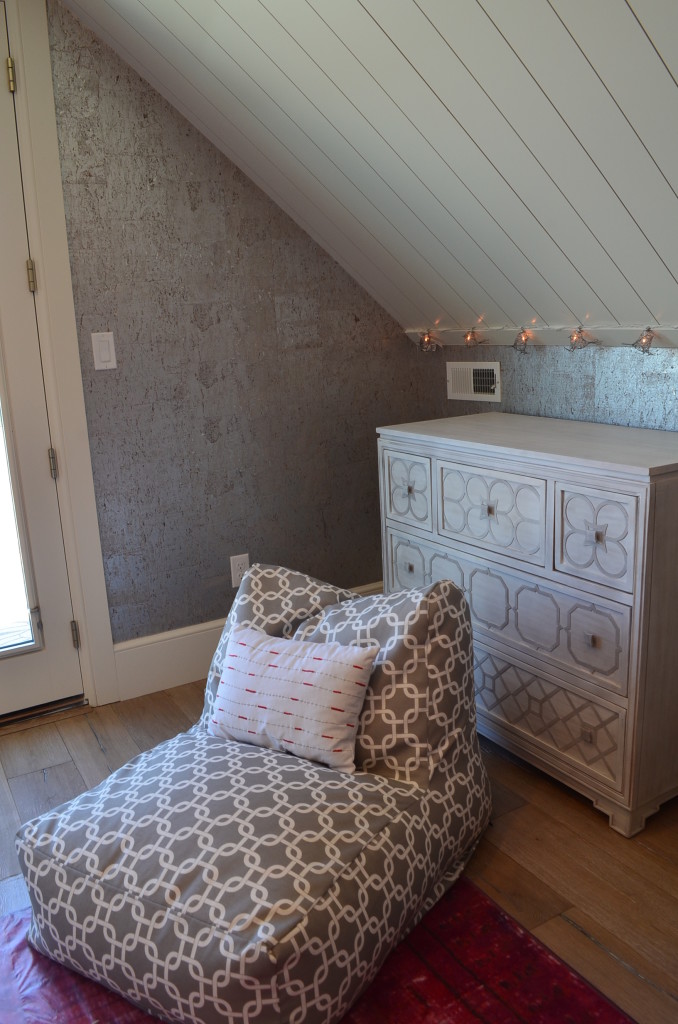 Hangers
If you're bored of bland and uncolorful closets, then try this great and easy idea! Add some style and color to your closet by covering the hangers in bright and fun pieces of wallpaper! Super easy!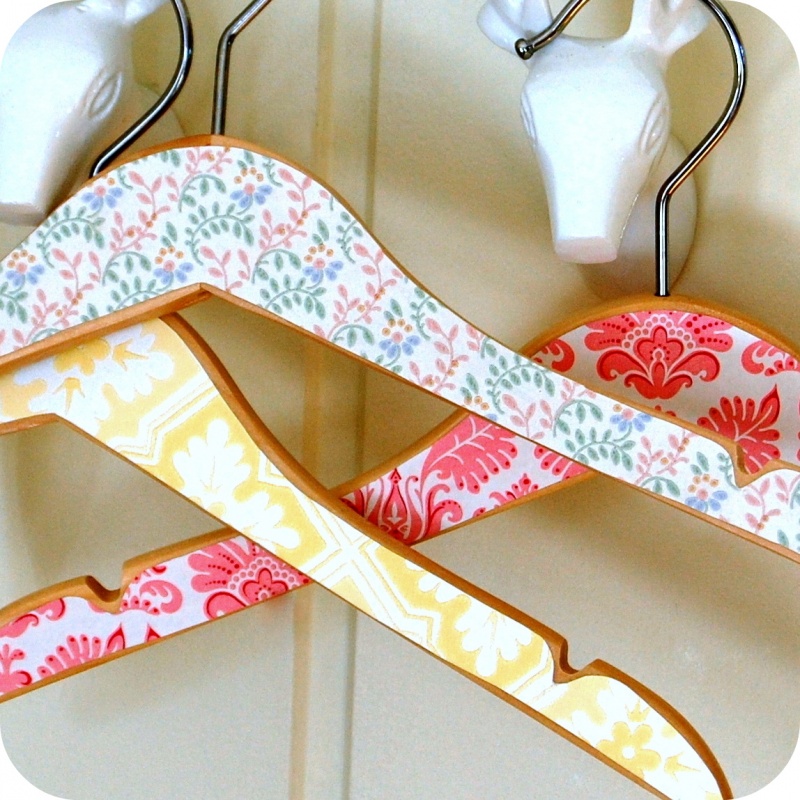 Boy
Cutest. Baby boy wallpaper. EVER. The blue not only matches the rest of the color scheme of the room, but the animals all across the wall paper make it fun and exciting!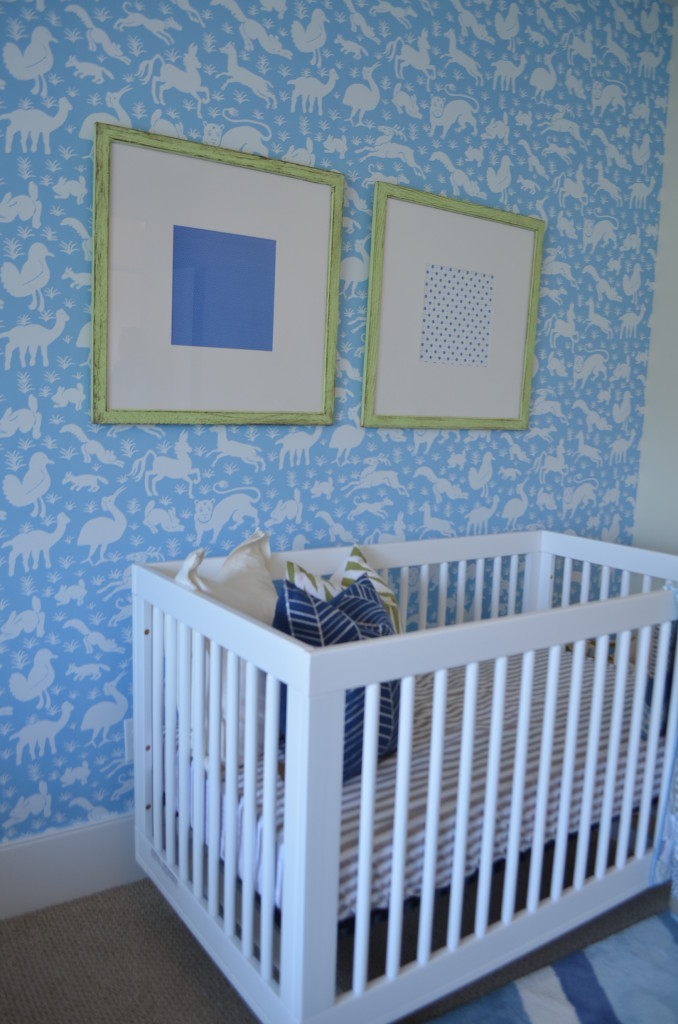 Lampshade
Add some style and color to any room by covering a boring old lampshade with fun and bright wallpaper! You can choose any wallpaper that looks great, is fun, and ties the whole room together.
Laundry Room
This is so cute with white cabinets for a laundry room.  I love the idea of using wallpaper in a laundry room because- A. It's a small space, so you can do something loud and it won't overtake the room. B. No one really sees the laundry room, so even if it doesn't turn out the way you like, it's not like it is your main living space and you can take your time re-doing it.  And C. It is usually a sad little room that could use some cheering.  Check this out.  Sorry about the lighting.  Have I mentioned that I am not a photographer?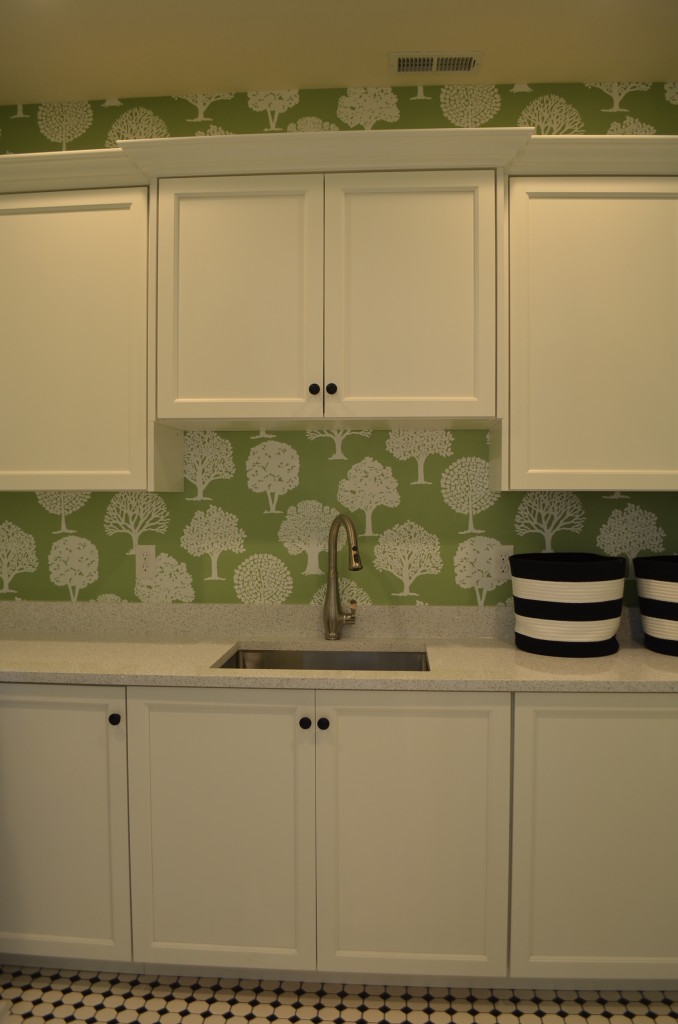 Window Cover
Make a bright and fun window cover with a sheet of wallpaper. Just choose a style that you love and that looks great when sun hits it, while also blocking out some of the light.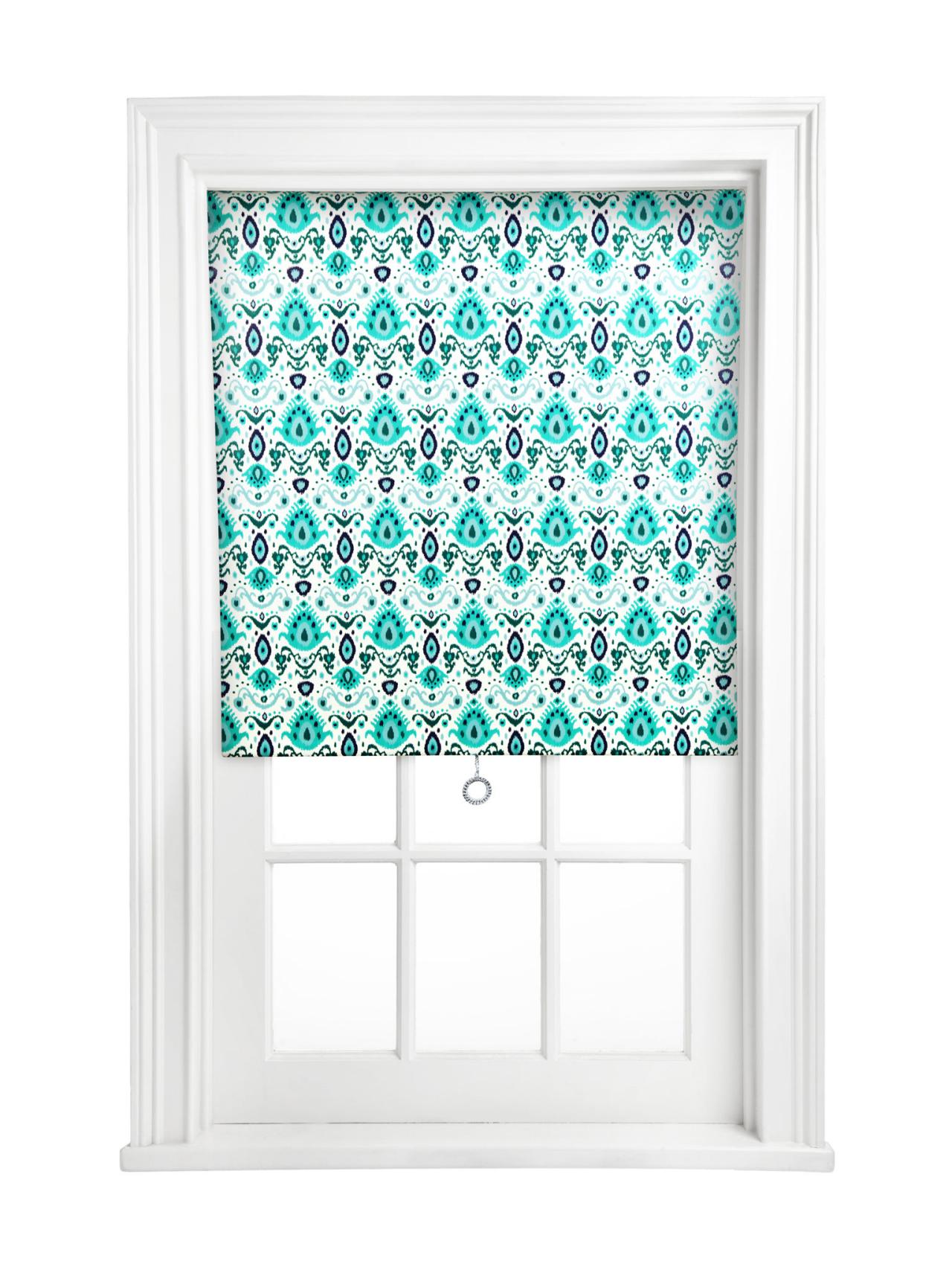 Waste Basket
You can decorate up a boring old waste basket with a fun and easy wallpaper project. It doesn't take long and it can really make a room come together.